General
Home Page
Add a web site
Jeff Bull Swap Meet
Send a News Item
Site Search by Hauser Racing
2018 FIA/FIM Championships schedule
News, Coverage, Features
Latest News
John Woolfe Racing Event Coverage
OCS Paint Points Standings
Features, Interviews, Tributes
Racer Blogs Derek 10/04
WRE/Nimbus Webcam
LA Racing Parts Links
Racers' web sites
Associations, Clubs
Race calendars
Results, Reports, Info
Pictures, Video
Performance Parts, Merchandise
Sponsors
Tracks, Shows
Information
Timing Data
European and UK Bests
Champions' Champions
Editor's Diary archive
Eurodragster.com FAQ



























Bug Jam entry update.
30th June: Many thanks to Santa Pod Racers Club Secretary Ian Marshall for forwarding us Version 4 of the official entry list for Bug Jam, which takes place at Santa Pod Raceway on 22nd-23rd July (RWYB Friday 21st and until 15:00 Saturday).

You can check out the Bug Jam entry list by clicking here or by clicking on the John Woolfe Racing Event Coverage link on the left-hand side of any Eurodragster.com page.

Today (Friday) is the official closing date for Bug Jam after which entry, if accepted, may be subject to a late entry penalty. You can download the official entry forms from the SPRC web site at www.eurodragster.com/sprc. If you have any queries about SPRC event entry then please contact Ian Marshall at SPRC on 01933 313625 (outside the UK +44 1933 313625) or E-Mail ir.marshall@btconnect.com.

Drag racing does Goodwood.
30th June: Many thanks to Donna Finnegan of Santa Pod Raceway for sending us pictures of the drag racing presence at the Goodwood Festival of Speed.



"Santa Pod have their promotional dragster and Junior Dragster on display", says Donna. "The National Motor Museum have Flux Capacitor on display. NGK have a few vehicles including Andy Robinson's and Lee Cohen's cars. And obviously Ron Hope and Rat Trap are here.



"Robin Jackson, Dave Warren, Will Thompson Jr and I are here for all days on the Santa Pod stand (302)."

Editor's note.
30th June: Astute readers have noticed a slowdown in the usual work rate at Eurodragster.com HQ in recent days. This is due to consecutive intense weekends at Tierp Arena and Santa Pod Raceway interspersed with unusually intense (Albeit rewarding - Ed) crust-earning. To be frank, Your News Editor is utterly shagged out. The news backlog will however be dealt with on the next news update, currently due this evening (Friday). Please keep the news coming to news@eurodragster.com.

SFI issue Non-Compliance Notice.
28th June: Many thanks to Geoff Martin of the UK's Tech Crew for passing us a Notice of Non-Compliance issued by the SFI Foundation concerning harnesses manufactured by Ruian Sanlian.

The harnesses concerned carry fake SFI labels; details of how to identify a fake label are included in the Notice (PDF format) which you can check out by clicking here.

Bug Jam entry update.
28th June: Many thanks to Santa Pod Racers Club Secretary Ian Marshall for forwarding us Version 2 of the official entry list for Bug Jam, which takes place at Santa Pod Raceway on 22nd-23rd July (RWYB Friday 21st and until 15:00 Saturday).

You can check out the Bug Jam entry list by clicking here or by clicking on the John Woolfe Racing Event Coverage link on the left-hand side of any Eurodragster.com page.

This Friday (30th) is the official closing date for Bug Jam after which entry, if accepted, may be subject to a late entry penalty. You can download the official entry forms from the SPRC web site at www.eurodragster.com/sprc. If you have any queries about SPRC event entry then please contact Ian Marshall at SPRC on 01933 313625 (outside the UK +44 1933 313625) or E-Mail ir.marshall@btconnect.com.

SPRC prize money, Comp update.
28th June: Santa Pod Racers Club Secretary Ian Marshall has been in touch with two important updates for racers:

Following the curtailments of the FIA / FIM Main Event and SPRC Summernationals, SPRC will be paying out double prize money at the FIA / FIM European Finals and UK National Finals in those classes which contested the curtailed events.

Following Comp Eliminator eliminations at the weekend's SPRC Summernationals, the Super Modified Comp Eliminator Index has been altered to 7.99 seconds.

If you have any queries about either the prize money or the Comp Eliminator index then please contact Ian Marshall at SPRC on 01933 313625 (outside the UK +44 1933 313625) or E-Mail ir.marshall@btconnect.com.

NSRA Nostalgia Nationals galleries.

28th June: Many thanks to Callum Pudge who signed up to photograph for Eurodragster.com at the weekend's NSRA Nostalgia Nationals at Shakespeare County Raceway.

Callum provided us with 300 great pictures which are presented in association with John Woolfe Racing and which you can check out by clicking here or by clicking on the John Woolfe Racing Event Coverage link on the left-hand side of any Eurodragster.com page.

Our good buddy Alan Currans has also updated his excellent Acceleration Archive with shots of Sunday's action at the weekend's NSRA Nostalgia Nationals. As ever you can check out the latest updates via What's New at www.theaccelerationarchive.co.uk.

SPRC Summernationals snippets.
28th June: Many thanks to Andy Marrs and SPRC's timing crew for forwarding the official Timing Data from SPRC Summernationals, which you can check out by clicking here or by clicking on the Timing Data link on the left-hand side of any Eurodragster.com page.

Augy Harrison writes with some not-so-good news from the weekend. "During Saturday's qualifying, whilst we were away from the pits in the fire-up road, our caravan (unlocked) was entered by someone who removed and stole my wallet from my jeans", says Augy. "It contained cash, credit cards and my driving licence. We made the racers pitted around us aware of what had happened and later discovered that just a few yards away Paul Hambidge's wife had a handbag containing cash removed from their unlocked caravan. Hopefully these were the only two incidents but I suspect they may not be. Anyone else who was the victim of a similar crime at the weekend should contact Bedfordshire Police (dial 101), and a reminder to everyone to secure valuables especially when your pit areas are left unattended."

Our good friend Robin Jackson tells us that a report of the weekend's Pro Modified action is now available on the official MSA British Drag Racing Championship web site at www.msadragracing.co.uk.

Ian Hart writes that whilst we were all watching Junior Dragster racer Harley Jay Darby clock a 0.0000 Reaction Time and win the Eurodragster.com / Bad Habit Racing Perfect Light Award, something exciting was also happening to his son Ruaridh Hart. "We were a little off dial because Ruaridh was trying to put his steering wheel back on!", says Ian. "It came off at the hit and he had it back on by about 120 feet. I wonder if any photographer captured it? If they did then I would willingly pay for the picture". If you have any pictures of Ruaridh's Whit Bazemore moment then you can contact him at hartwrite@btinternet.com.

Jon McGarrigle and Crew Chief Karen, who race a Hyundai i20 in Sportsman ET, asked us to say a big Thank You to all of the Sportsman and other racers for all their help and support at the weekend. "Special thanks go to Elaine Hancock (Left Bristol - Ed) and Crew Chief Trish; all the Captain Caveman Team; Adam Charnley and his mum Anne; all the team at Clueless Racing and also Jon Crawford", they say. "You all made us so welcome and part of the Sportsman family! We are giving a talk on drag racing for the Boys Brigade at our church this week and we asked on Facebook if anyone could lend us some equipment to show the lads - so a big Thank You goes to Andy Dibley and Dave Grundy for their kindness and help. We also want to take this opportunity to wish Andy Bond a full and speedy recovery."

Paul Bryan has updated his Flickr gallery with 173 pictures from the weekend. You can take a look at www.flickr.com/photos/paulbryan_photopedia.

Priddle's birthday banner day.
28th June: Keith Lee has been in touch to wish a very Happy Birthday for today (Wendesday) to the subject of the book on which he is working: Mister Six himself, International and British Drag Racing Halls of Fame member Dennis Priddle.



"I am pleased to say that, with Annie's help, work on the book Mr. Six - The Story of a Drag Racing Legend, Dennis Priddle is progressing well", says Keith. "I have spent many hours with Dennis since the start of this project, and it is proving to be a fascinating journey. Many of those closely associated with Dennis over the years have also been interviewed, with John Woolfe Racing boss Dave Riswick being the latest, and very important, contributor.

"Good news is that Darren West of Power Race Graphics will be involved in designing the book cover, which will ensure a very professional look to it, as I am a big fan of his work. Darren has already produced a banner for the Facebook group which I have just started off today, and which I hope will become a good place to discuss Dennis Priddle's involvement in the sport, and to share pictures and anecdotes.

"There will be an update to the Book Blog on The Acceleration Archive imminently, having promised it to Alan Currans when I saw him at the Nostalgia Nationals on Sunday."

Swift snippets.
28th June: This weekend's FHRA Nitro Nationals at Alastaro, which starts tomorrow, will be webcast free on Livestream courtesy of the Finnish Hot Rod Association. You will be able to tune in at www.livestream.com/fhra. Eurodragster.com will not be reporting from this event but FHRA will be posting results. In the meantime you can check out the impressive entry list by clicking here.


UK Pro Modified tuner Dave Moore sent us this picture of brother Andrew Moore, an English teacher in China, holding a lesson about drag racing. Dave added that he will be taking over the seat of the Viper at the Mopar EuroNationals at Santa Pod Raceway in July. "I don't have a Pro Modified race licence so we will have a crack at UK Top Sportsman", he says. "Roger (Brother and usual driver - Ed) says that if I run in the 6.3s then he will want to get back in the seat!"

Thanks to Bianca Booij for sending us a Tierp Internationals review from Michel Tooren and the Pro Dutch Pro Modified team. You can check out the Dutch-language PDF by clicking here.

No news update yesterday so we were unable to say a big Happy Birthday to longtime Eurodragster.com supporter Perry Antoniou. Hope you had a great day Perry.

Doorslammers head for North Weald.
28th June: North Weald Drag Strip on the edge of London hosts the inaugural Gearhead Garage No Prep Doorslammer Nationals this Sunday (2nd July). Organiser Paul Marston writes :

The outlaw, no time, eighth-mile event has £1000 cash up for grabs for the winner. It's a sixteen-car field and other than callouts it's random pairings with names out of the hat.

Who is coming? Come and find out! There is no published entry list anywhere. This is gonna be a lot of fun. Eurodragster.com will be there for a post-event report. We intend to film the event and it will be posted on 1320.com at a later date.

Thanks to Tony Huck for hosting us, Eurodragster.com for attending (Thank you, you're welcome - Ed), Mick Pusey of Gearhead Garage for the commemorative shirts, all the competitors for entering, and the PMR crew for helping to run it. Finally thank you to Eurodragster.com sponsor Jeff Bull who has thrown some more money into the pot for the prize fund; a special Thank You to Jeff for his support.

See you all at North Weald on Sunday.

SPRC Summernationals curtailed.
26th June: Yesterday's SPRC Summernationals eliminations were curtailed at the semi-finals stage after a hideous crash involving Topspeed Automotive Street Eliminator racer Andy Bond. Andy was quickly extracted from the car and was conscious and talking but the recovery and clean-up effort were such that the event, already running late due to showers, would not be finished so race officials called a halt.

One class ran to completion, congratulations to:

Comp Eliminator: Belinda Bull (7.56) 7.1310/191.37 def. Andy Hone (8.00) 7.3864/184.17

Congratulations also to Lucas Oil Junior Dragster racer Harley Jay Derby and ET Bike racer Joe Elliott who won the Eurodragster.com / Bad Habit Racing Perfect Light Award and Eurodragster.com Perfect ET Award supporting Bloodwise respectively. Harley Jay pulled a Perfect Light and then some, going 0.0000. Both Awards have been reset to £50 for Dragstalgia and Bug Jam respectively.

You can check out our John Woolfe Racing-sponsored reports, results, pit notes and galleries by clicking here or by clicking on the John Woolfe Racing Event Coverage link on the left-hand side of any Eurodragster.com page. Please join Tog in a big Thank You to Simon and Julian for their hard work over the weekend.

Ben 'Panda' Butler.

23rd June: We were gutted to hear of the death of start line marshal Ben 'Panda' Butler after his recent stroke. Lizz Charman has been in touch to tell us that plans to show support for Ben and partner Natalie at this weekend's SPRC Summernationals will go ahead as planned.

"We were intending to fill the pits with pandas to give Ben some support and show how much everyone was thinking about him", says Lizz. "We are still going ahead with that that. Thanks to Sue Morris we have some A4 panda logos, which we are going to distribute to racers who wish to put them in the backs of cars, on their bikes etc, and there will be a wad of them in Signing On. Thanks to quick thinking from Caroline Boncey we also have a couple of toy pandas which we are going to photograph around and about the track to make an album for Natalie and the family. We are pretty sure that a lot of the racers will be happy to show support.

"Judging by the amount of tributes already on Facebook, it's totally confirmed that Ben was much loved, and will be greatly missed."

We will second that. Ben was one of the nicest guys you could hope to meet, thoroughly professional and competent in his safety crew duties. The sight of Ben suited up, unmistakeable with his huge boots, was a reassurance to racers in all classes.

Our favourite Panda memory is from the first of the two races in Bahrain with European involvement when after a carb fire a highly-placed crew member decided that it would be a good idea to have a fight with the start line safety crew, of whom Ben was one. To cheers from the crowd Ben put his arms around the guy from behind and gently manhandled him, still struggling, about fifteen feet out of the way and out of danger.

Our deepest sympathies to Natalia and to all of Ben's family and friends.

Bug Jam entry update.
23rd June: Many thanks to Santa Pod Racers Club Secretary Ian Marshall for forwarding us Version 2 of the official entry list for Bug Jam, which takes place at Santa Pod Raceway on 22nd-23rd July (RWYB Friday 21st and until 15:00 Saturday).

You can check out the Bug Jam entry list by clicking here or by clicking on the John Woolfe Racing Event Coverage link on the left-hand side of any Eurodragster.com page.

Friday of next week, 30th June, is the official closing date for Bug Jam after which entry, if accepted, may be subject to a late entry penalty. You can download the official entry forms from the SPRC web site at www.eurodragster.com/sprc. If you have any queries about SPRC event entry then please contact Ian Marshall at SPRC on 01933 313625 (outside the UK +44 1933 313625) or E-Mail ir.marshall@btconnect.com.

BMW Show demo vehicles sought.
22nd June: Phil Bennett of Santa Pod Raceway says that the track are looking for sub twelve-second vehicles to make demonstration passes at the BMW Show on Sunday 2nd July.

If you would like to take part then please contact Phil on 01234 782828 or E-Mail phil@santapod.com.

You can find out more about the BMW Show on its web site at www.bmwshow.co.uk.

£2000 for Finals Super Gas win.
22nd June: Al's Gasser Super Gas Shootout organiser Jon Giles has been in touch to let us know that there will be a bumper payout for the winner of Super Gas at the FIA / FIM European Finals at Santa Pod Raceway in September:

Due to the rainout at the FIA / FIM Main Event we have carried over the prize money from that race to add to the Al's Gasser Super Gas Shootout pot at the European Finals. So there will be a prize pot of £2000 plus SPRC's prize money for the winner of Super Gas.

I am trying to make Super Gas fields as big as possible and to see if it can be duplicated next year. The numbers have gone up so it seems to have worked a bit.

Goring seeks Jet FC crew.
22nd June: Firestorm Jet Funny Car pilot Roger Goring says that the team are seeking a crew member.

"You will need to be willing to travel, reliable, enthusiastic, able to give a sizeable commitment and be a non-smoker", says Roger. "No jet knowledge is needed but mechanical ability is a must. It doesn't matter if you never crewed before as we will provide training, but you should be willing to learn.

"E-mail us at roger@firestorm-jfc.co.uk and tell us what you have to offer and let's have a chat."

Swift snippets.
22nd June: René Martin asked us to say a big Happy Birthday to Supercharged Outlaws Germany racer Tom Winter. Our pleasure René, have a great day Tom.

Further to last Thursday's news item about drag racing possibly starting in Eire, UK drag racing legend and British Drag Racing Hall of Fame member Pete Crane writes that the Bexhill Motor Race in May 1902 featured two cars against each other and the clock. "Sounds pretty close to drag racing, don't you think?", says Pete. Certainly does. Any more takers?

Bonneville: The return.
22nd June: Land Speed racer and sponsor of various drag racing parties Geoff Stilwell of Beech Underwriting plans to address some unfinished business at Bonneville Speed Week:


Last year I got my B class Land Speed licence on the Bonneville Salt Flats but sadly just fell short of the 200 mph we really wanted. Afterwards, I sat down with Brian Hope of Rat Trap Racing sat down to see what we would do in 2017. The answer was that we, or more to point I, needed to do it.

How could we make the car go faster etc etc. The first thing we did was to order a new ProCharger for the car plus electronic fuel injection and a new dry sump system for 436 cubic inch Chevy. Ed Iskenderian of Iskenderian Racing Cams ground a special cam for the car, Arias supplied the pistons and Trickflow the heads.

Fast forward to this past weekend. To make the car more comfortable to drive I made the trip to the Rat Trap Racing shop in Tennessee where we poured my new safety seat. I had to wear my full firesuit and with the air temperature at over 100°F and 85% humidity, plus the heat from the special chemicals used to form the seat, I was glad when I could get out and take off my firesuit.

As I write this we have fifty two days until Bonneville Speed Week starts. Our entry is in and been accepted, and the engine is being completed and should be in the car shortly. Then we have to fit the ProCharger, intercooler and all the computer wizardry. Oh and I can't forget that we need to make some mods to the body to cater for the ProCharger plus tweak the aero package on the car.


So what is the target? The car has been built to go for a reachable but specific record. The class record for the car in which I will race, BB/GMRR or Blown B Class Engine, Gas, Modified Rear Engined Roadster, currently stands at 212 mph. Our calculations suggest that with the gearing and the increased bhp we should be able to go at least 250 mph. The plan however is to shake the car down on the first day and to make sure that I get my A class licence, which will allow me to go after the record on the following days.

Our whole racing programme is being filmed for TV; we started filming this past weekend when we were at Bowling Green for the Holley Hot Rod Reunion.

I cannot thank enough all of the Hope family especially Ron, Brian and Rebecca, all of the Rat Trap Racing Team, Bob and Sharon Muravez and Ray Iddings the legendary TV producer and director, not forgetting Tony Thacker of Thacker and Friends because I just could not do this without them. In addition I also need to thank Iskenderian Racing Cams, in particular Ed Iskenderian whose help has been amazing, Technocraft Aluminium Cabinets, Rat Trap Racing and BUA Motorsport.

Web site updates.
22nd June: Our good buddy Remco Scheelings has posted two Tierp Internationals reports on the Autosport.nl web site. As ever there is a race report which you can check out by clicking here and a report of "Other things I saw" which you can check out by clicking here. Don't worry if you can't read Dutch because, as ever, it is pretty clear what is being said and, as ever, the pictures are great.

Photo-journalist Dick Parnham has updated his Flickr site with a gallery from the FIA / FIM Main Event which you can check out at www.flickr.com/photos/dickparnhamdragracing.

SPRC Summernationals Perfect Awards.
22nd June: This weekend's SPRC Summernationals at Santa Pod Raceway is the latest event in the 2017 Eurodragster.com Perfect Awards Scheme. £100 is on offer for perfect performance.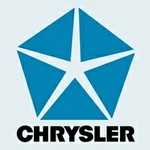 The Eurodragster.com / Bad Habit Racing Perfect Light Award has been reset to £50 after it was won by Super Pro ET racer and Eurodragster.com sponsor Pete Walters at the FIA / FIM Main Event. The Award will be paid in cash to the first racer this weekend to record a Reaction Time of 0.000 seconds. The Perfect Light Award is available to racers in all classes during qualifying and eliminations, but will only be awarded for the first Perfect Light of the event. If not won this weekend then the Award will be increased to £75 for Dragstalgia at Santa Pod Raceway in July; if it is won then it will be reset to £50 for Dragstalgia. The Perfect Light Award is presented in association with Bad Habit Racing (Cath and Tig Napier, Pro ET).

Decals are not mandatory for the Perfect Light Award but we would appreciate it if Eurodragster.com decals are carried. Eurodragster.com decals are available in the Signing On office or from the Eurodragster.com staff.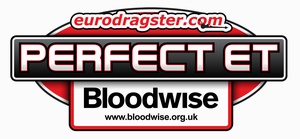 The Eurodragster.com Perfect ET Award supporting Bloodwise has been reset to £50 after it was won by Pro ET racer Paul Brown at the FIA / FIM Main Event. The Award will be paid in cash to the first racer this weekend to run an ET to the thousandth of a second on dial-in or index. The Perfect ET Award is available during qualifying or eliminations in Gearhead Garage Super Pro ET, Modurstang Pro ET, Sportsman ET, Super Comp, Super Gas, Super Street, Lucas Oil Junior Dragster (eliminations only), VW Pro, VW Sportsman, Nostalgia Super Stock, 8.50 Bike, 9.50 Bike, ET Bike and Junior Drag Bike, but will only be awarded for the first Perfect Run of the event. If not won this weekend then the Award will be increased to £75 for the Bug Jam Santa Pod Raceway in July; if it is won then it will be reset to £50 for Bug Jam. The Perfect ET Award is presented by Derek and Fiona Flynn of Eurodragster.com sponsor Gold RV in support of Bloodwise; you can donate to Bloodwise at www.bloodwise.org.uk.

To be eligible to collect the Perfect ET Award, racers are required to carry Eurodragster.com / Bloodwise decals, one on each side of the vehicle. If you pull an event's first Perfect ET but are not carrying decals then there will be no discussion; we will not pay out and the next person to pull a Perfect ET will get the money assuming that they are carrying decals. Decals are available in the Signing On office.

Everyone knew, save the winners...
21st June: The second leg of the 2017 Havoc US Tour was at the weekend's Holley National Hot Rod Reunion at Beech Bend Raceway in Bowling Green, Kentucky where Nick Davies, Rob Loaring and the team were one of four Fuel Altered teams in attendance. Nick writes:


The event comprised a round-robin series of match races between Rat Trap, Bradford's, Nanook and Havoc. The weather was hot and humid, mid 90s on both days and adjusted altitude not below 3,250 feet so not ideal for us.

In round one on Friday we raced stablemate, and local hero, Ron Hope in the Rat Trap Bantam. Problems in the right lane gave us a relatively simple task, but a 6.46 at 214 mph was an encouraging start. In round two we were up against good friend Randy Bradford and his Fiat. We were 1-1 in previous meetings with Randy, who was developing the car with a new fuel pump system and injector with impressive results. All felt good in the burnout but too many energy drinks and stifling temperatures helped contribute to leaving a cherry on the tree and handing the win to Randy. We ran 6.55 at 223 mph, the speed becoming all too apparent when the chutes didn't deploy and a sharp reminder of the benefits of front brakes ensued. Thankfully the shutdown area was smooth and the car stopped short of the sand pit, with the Safety Safari arriving as I pulled to a halt. All good - other than the cherry and the poor sixty - the weather was at 3,750 feet and the motor was dropping cylinders at the startline in protest!


Round three on Saturday and a first race with the legendary Nanook, now driven by Vincent Generalao Sr. Burnouts completed into pre-stage, breathe and get settled. Do not bulb again. Tree runs, reasonable light and a couple of tell-tale puffs from the headers indicate more dropping cylinders. Nanook appears on the left side but isn't pulling away. We're starting to haul as we hit mid-track, moving around a little but nothing too scary. We're pulling him in now, the body's gone out of the peripheral, and now the motor too. The wheel disappears as the finish line approaches. It's too close to call. Great race. Chutes hit, stop the car and neither of us know who won. Of course it doesn't really matter but it matters hugely!

Crews arrive and much back-slapping and hugging ensues as I'm told we didn't quite make it - if only the track was twenty feet longer! Tow back and plenty of applause through the pits for what must have looked a great race, both cars run 6.44 - Nanook 6.447/222 to Havoc's 6.449/228. Back to the pits and travelling Brit supporters are all smiles and congratulations. "Thanks, but it would have been even better if we'd won." Response: "You did win!". "Huh?". We did win. The win light is so small, the crew didn't see it. Won it on a holeshot with a margin of victory of 0.0127 seconds (49.62 inches - Ed). Doesn't get much better. Amazing race.

Round four and back against Rat Trap. Loser buys dinner. Unfortunately, the transformer malfunctioned in the burnout and we lost fire. We bought dinner and it was a pleasure to do so.

A fantastic weekend with thanks to the Hope family, Geoff Stilwell and Beech Underwriting Agencies, Lawrie Gatehouse and the NFAA, Stewart Bassett and US Automotive, Goodyear, Motorstate, Lucas Oils, ARP Fasteners and the Sherratt family.

See you next in Martin, Michigan. Can't wait!

50 Shades of greenbacks.
21st June: The UK's Andy Dibley says that his 50 Shades of Racing team will again be putting up a bonus in Eurodragster.com Sportsman ET at Bug Jam at Santa Pod Raceway on 22nd-23rd July:

The 50 Shades of Racing Reaction Time Award is back! The rules are pretty simple: all of each racer's RTs in qualifying are added together up and the racer with the lowest total time is the winner. 0.5 is added to your total if you go red or if you miss a qualifying session. Last year Chris Creswell took the pot of cash with an overall RT total of 0.632 seconds after six rounds of qualifying.

Entry is open to anyone competing in Eurodragster.com Sportsman ET over the weekend. The entry fee is £5 all of which goes into the pot for the winner to add to the £50 already in the kitty from Yours Truly. A change from last year is that all cars taking part must have a 50 Shades of Racing decal on their car; decals are available from our pits when you enter. 

With a lot of guest appearances from other classes for the weekend we're hoping for a record cash prize and some good class-to-class rivalry! For more information head over to the Sportsman ET Facebook page.

Swift snippets.
21st June: Many thanks to timing and stats guru Andy Marrs for forwarding us an updated table of European and UK bests now including Micke Gullqvist's Pro Modified ET record set at Tierp Arena on Sunday. You can check out the updated table by clicking here or by clicking on the European and UK Bests link on the left-hand side of any Eurodragster.com page.

Editor's note: Your News Editor is still shagged out from the weekend so we currently have a backlog of news which will be cleared on the next update due this evening. Stay tuned and please keep the news coming to news@eurodragster.com.

Summernationals racer update.
20th June: Many thanks to Santa Pod Racers Club Secretary Ian Marshall for forwarding us details of the arrangements for this weekend's SPRC Summernationals at Santa Pod Raceway:

Friday 24th June
08:00 Santa Pod Raceway's gates open for the duration of the event
10:00 Signing On office opens
12:00 Car scrutineering commences, no specific order. Car scrutineering details
16:30 Bike scrutineering commences, no specific order. Bike scrutineering details
18:45 Signing On office closes
20:00 Bike scrutineering ends

Saturday 25th June
07:00 Signing On office opens
07:00 Car scrutineering commences. Car scrutineering details
07:00 Bike scrutineering commences. Bike scrutineering details
09:30 Track opens for qualifying

Sunday 26th June
07:30 Signing On office opens
07:30 Car scrutineering commences. Car scrutineering details
07:30 Bike scrutineering commences. Bike scrutineering details
09:30 Track opens for qualifying and eliminations

If you are at the track on Friday then if possible please try to have your vehicle scrutineered on Friday.

The provisional running orders are available and can be checked out by clicking here or by clicking on the John Woolfe Racing Event Coverage link on the left-hand side of any Eurodragster.com page. Please note as ever that running orders are subject to change due to weather or track conditions or for any other reason deemed necessary by race officials.

No race vehicle motors are to be fired up before 09:00 or after 20:00 on any day of the event including Friday's All Torque Test Day. Before 09:00 vehicles should be pushed or towed to Scrutineering, not driven or ridden. Non-observation of curfew will result in exclusion from the event.

Junior racers please remember the rule about pushing vehicles back to the pits once through the arch beside Scrutineering.

Only race officials and SPR staff are allowed in Race Control whilst racing is underway. Should racers wish to raise any matter with race officials then please do not visit Race Control; please firstly see Race Secretary Kathy Taylor who is based in Signing On.

Colour commentators are requested to come to Commentary only when their class is at the head of the lanes, to vacate Commentary as soon as their class has run, and not to bring guests to Commentary with them.

The Eurodragster.com office at the Bankside end of Race Control is similarly out of bounds during racing except to Eurodragster.com staff, Zeon TV crew and racers or crew collecting Perfect Award money.

Bug Jam entry update.
20th June: Many thanks to Santa Pod Racers Club Secretary Ian Marshall for forwarding us Version 1 of the official entry list for Bug Jam, which takes place at Santa Pod Raceway on 22nd-23rd July (RWYB Friday 21st and until 15:00 Saturday).

You can check out the Bug Jam entry list by clicking here or by clicking on the John Woolfe Racing Event Coverage link on the left-hand side of any Eurodragster.com page.

Friday of next week, 30th June, is the official closing date for Bug Jam after which entry, if accepted, may be subject to a late entry penalty. You can download the official entry forms from the SPRC web site at www.eurodragster.com/sprc. If you have any queries about SPRC event entry then please contact Ian Marshall at SPRC on 01933 313625 (outside the UK +44 1933 313625) or E-Mail ir.marshall@btconnect.com.

Eurodragster.com Sportsman ET.
20th June: We are very happy to reveal that Sportsman ET will be sponsored by Eurodragster.com at Bug Jam. We are doubly pleased and proud to support the class, not only because Sportsman ET the entry level to the sport but also because Bug Jam is developing a tradition of attracting a huge Sportsman ET field including racers from other classes in their street cars making it fun as well as competitive.

As well as the mandatory decals for the Eurodragster.com Perfect ET Award supporting Bloodwise, Sportsman ET competitors will be required to carry Eurodragster.com decals at Bug Jam.

News of what is on offer to the winner will be announced closer to the event.

Tierp Internationals results.
18th June: Congratulations to the winners of this weekend's Tierp Internationals at Tierp Arena:

FIA Top Fuel Dragster: Duncan Micallef 5.5115/195.51 bye, Antti Horto no show
FIA Top Methanol: Sandro Bellio 5.5427/419.91 def. Dennis Habermann 5.3853/430.62
FIA Pro Modified: Micke Gullqvist 5.8360/400.00 def. Åke Persson 6.0993/386.27
FIA Pro Stock: Bengt Ljungdahl 6.5310/334.99 def. Stefan Ernryd 7.2257/312.86

EDRS Pro Top Fuel Bike: Peter Andersson 7.9010/221.86 def. Sverre Dahl 6.5169/265.75 DQ
EDRS Pro Supertwin: Anders Hörnström 6.6688/333.33 def. Greger Johansson 6.9418/304.23
EDRS Pro Pro Stock Bike: Thomas Lysebraate Olsen 7.2679/267.08 def. Robert Karlsson 7.3504/251.16
EDRS Pro Super Street Bike: Mogens Lund 7.2229/309.99 def. Anders Blanck 7.3934/310.17

Top Doorslammer: Victor Jansson 3.9434/310.34 def. Andreas Sjödin 3.8425/215.24
Comp Eliminator: Daniel Jedborn (7.41) 13.2666/117.11 bye
Pro Street: Johan Källberg 7.6353/267.99 def. Seppo Raussi 7.6333/289.23
Super Comp: Micke Nilsson 8.8898/250.12 def. Kristina Nygren 8.8602/252.69
Super Gas: Johan Renström 9.9094/213.96 def. Patrik Wickman 9.9116/202.63
Super Street: Jonas Larsson 10.9199/195.94 bye, Ulf Axelsson shut off
Stock / Super Stock: Christer Lidberg (10.46) 10.9492/155.75 def. Anders Lindh (10.29) 16.8938/106.07
Junior Dragster: Atle Poolsar (8.01) 8.0663/121.79 def. Niklas Larsson (7.91) 7.9770/132.78

Super Comp Bike: Kimmo Rantala 8.7520/247.93 def. Emil Östlund 8.8777/250.81
Super Gas Bike match race: Magnus Pollack 3, Iiro Reinola 0
Junior Drag Bike: John Rolfstad (9.60) 9.6162/109.89 def. Tim Christensen (12.20) 14.4226/86.19

Congratulations also to Micke Gullqvist who set a new European Pro Modified ET record of 5.836 seconds.

You can check out our John Woolfe Racing-sponsored reports, results, pit notes and galleries by clicking here or by clicking on the John Woolfe Racing Event Coverage link on the left-hand side of any Eurodragster.com page.

Many thanks to Åsa Kinnemar for forwarding us the post-event standings in the FIA European Drag Racing Championships. You can take a look at the FIA points on our OCS Paint-sponsored Points Standings page which you can reach by clicking here or by clicking on the OCS Paint Points Standings link on the left-hand side of any Eurodragster.com page.

From air strip to drag strip.

15th June: Marcus Möller writes that Supertwin star Tommy Grimes arrived in Sweden yesterday (Wednesday) preparatory to riding Per Bengtsson's Beast at Tierp Arena this weekend, but that in the short time since since his arrival he and the Beast team have got in some testing:

Tommy flew in to Sweden and went straight to Malmö Raceway with the team. As usual the team have been diligent during the off-season; the most visible change is the addition of a chute, which was about time for the European speed record holder don't you think?

The ambition for tonight was refreshing all of the routines and giving Tommy a couple more runs under his belt. I left the team at the track after two launches and they looked determined and expectant.

The Beast Drag Bike Team are looking forward to meeting racers, friends and fans at the Tierp Internationals!

Did drag racing start in Eire?
15th June: FIA Drag Racing Commission member and UK Tech Committee Chair Phil Evans says that the common assumption that drag racing began in California might just be misguided not to mention wrong by forty or fifty years:

There were side by side sprint races at the Brighton Speed Trials during the 1930s, and now I have been given a book by Graham McDonald which appears to place the birth of drag racing in Phoenix Park, Dublin during a speed trials event in 1903.



The track was laid out along the two-mile straight which runs through the centre of the Park: a measured mile for acceleration then a kilometre for measuring the speed, to set flying kilometre records. One problem was the Phoenix Monument which was (and still is) placed about half way along, so the sides of the plinth were trimmed back to give more room for the competitors to pass either side!



The world speed record was broken and a new record of 89.5 mph was set, which was pretty good for 1903. However after the speed trials were completed they staged match races in which cars competed in pairs, flagged off from a standing start, to see which got to the finish line first. Sound familiar?

So just maybe the very first drag races were held not in California, but in Ireland fifty years earlier!

Street and Strip back Ruaridh.
15th June: UK Junior Dragster racer Ruaridh Hart is pleased to announce that his Eliminator dragster is to be supported by Street and Strip magazine for the rest of this season:

Pro Stock racer Thomas Lindström and wife Nina, who now own and edit the Swedish drag race and hot rod magazine are great supporters of Junior drag racing, describing the class as "The future of our sport". Ruaridh has long been a fan of Thomas and his Team R/T Pro Stock. As an honorary team member and friend, Ruaridh is delighted to announce the Street and Strip sponsorship.

"We have come to a mutual arrangement between the magazine and Ruaridh", says Thomas. "Thomas has been my mentor and friend since I was ten years old and first in a dragster" says Ruaridh. "I am really pleased to be working with Team R/T and Street and Strip magazine."

Street and Strip will be making further announcements regarding Junior Dragster racing in the near future so keep an eye out for an exciting opportunity to be promoted through the magazine.

Get Well Soon Panda!

15th June: Lizz Charman has been in touch to ask us to send love and best wishes to Ben 'Panda' Butler who is in hospital after a suspected stroke:

Panda has been involved in drag racing since he was seventeen years old working first at Shakespeare County Raceway then moving to Santa Pod Raceway as part of the fire crew. He has travelled all over with the Santa Pod crew including Bahrain, Sweden, Belgium and Spain. In 2012 he and long-time girlfriend Natalie moved to the arse end of nowhere in the highlands of Scotland.

Natalie tells me that on 1st June Ben was rushed into Caithness General with a suspected stroke, and emergency airlifted to Aberdeen Royal infirmary where life-saving surgery was undertaken to insert a drain to relieve the pressure. Since then Ben has had two further operations. They think that the cause of all this is an infection in a heart valve which will need replacing once they are on top of the infection. He is still in a pretty poorly condition in ICU, but is fighting it.

He is only thorty two and has the biggest heart of anyone I have ever met, which goes with the biggest feet ever, for which everyone used to take the mickey out of him!

Our own very best wishes to Ben for a rapid and full recovery.

Three Gumbys and a Fuel Altered.
13th June: Three months ago the UK's Havoc Fuel Altered team left the hallowed ground of Famoso Raceway with mixed feelings but enhanced knowledge. Why "Mixed"? Driver Nick Davies explains:

Achievement though it was to get the car to the March Meet, let alone qualify for an eight-car field, the team went out there to win. Ambitious? Maybe. Unrealistic? Possibly. It was a huge task to get as far as we did, but it still niggles. What if...



So onto Round 2, and the historic Beech Bend Raceway in Bowling Green, Kentucky. Affectionately known as "Boiling Green" at this time of year because of the heat and humidity. Will it bother three pale-faced Anglo Saxons? Not a chance: knotted handkerchiefs and rolled-up trousers packed and ready for battle (Don't forget the Watneys Red Barrel - Ed). Knowledge gained from Round 1 included the fact that arriving two days before the race meeting left insufficient time to complete prep work satisfactorily so, with this in mind, Crew Chief Rob Loaring left the UK a week early to undertake maintenance and servicing. This is all continuing satisfactorily with no surprises, thankfully, so tomorrow (Wednesday) will comprise loading and travelling to the track. On Thursday we will disassemble and service the motor and on Friday the flag will be unfurled and we will go into battle with the other assembled Fuel Altereds.

Format is to be decided but is likely to be a friendly round-robin affair with ourselves, Ron and Brian Hope's Rat Trap Bantam, Randy Bradford's Fiat - sporting new fuel system, pump and injector - and the infamous Nanook of Dave and the rest of the Hough family. We will, of course, take each round like barely-disguised smiling assassins.

Anyone with NHRA All Access can apparently watch live coverage of the event including not only the racing but also the Saturday night Cacklefest. All Access is something about which I have only read and if the coverage is intermittent or non-existent then please don't complain to me but instead send all spontaneous, unreasonable complaints to the usual Eurodragster.com address as per normal (I only wish it were a joke - Ed).

As a celebration of the 2017 tour, Paul Whitehouse has completed one of his drag racing renditions detailing a race between Havoc and Rat Trap at Famoso, as shown above. Paul is considering a small print run of the painting. Please register your interest by E-Mailing Paul at pwhitehouse3@aol.com.

Thanks, as ever, to our tour partners Beech Underwriting Services, Lawrie Gatehouse and the NFAA, US Automotive, Rat Trap Racing, Lucas Oil, Goodyear Tyres, Motorstate Distributing, Thacker & Friends, the Sherratt family, ARP Fasteners, and all the supporters back home for your kind words of encouragement - it is greatly appreciated! Scott  and I will try and keep you updated via Facebook, Instagram and any other means available including Eurodragster.com if the team have time away from their busy schedule at Tierp Arena (We'll make time - Ed).

Overpowered and over here.

13th June: Not only do the UK's Nostalgia stars go overseas but overseas Nostalgia stars come to the UK, as James Forster writes about Dragstalgia at Santa Pod Raceway on 14th-16th July:

Whilst in 2016 the stars of the show were the Fuel Altereds from the USA, this year's line-up includes an influx of entries from a little closer to home, i.e. Scandinavia. The bulk of the guest entries are making the 1,000+ mile journey from Sweden but you'll also find racers from Norway, France, Holland, Italy and beyond throughout the entry list.

One of the main classes to benefit from overseas guests is the Slingshot Showdown, a heads-up class for front-engined dragsters capable of completing the quarter mile in less than 8.50 seconds which means that meaning high-octane, exciting racing is guaranteed. In this, only the class' second year at Dragstalgia, we have no less than four cars from Sweden and another from Norway taking the challenge to our home-grown heroes. Joe Bond is likely to remain the favourite following his dominant victory at the 2016 event with a whole host of impressive six-second passes but if he's going to lift the trophy again he'll certainly have to work for it!

The other class with a significant injection of Swedish machinery is the Gasser Circus. The UK Gasser Circus racers are a highlight of Dragstalgia in their own right but a showdown with our Scandinavian guests really is a mouth-watering prospect. Sweden will be represented by The Rattler Bel Air, Dogcatcher Crown Victoria, Super Nova and the Sharp Teeth Barracuda to take on the likes of the Mighty Mouse Ford Pop, Gold Rush '41 Ford, Honky Tonkins 1 and 2 and many more.

The 1,000 mile journey from Sweden is dwarfed by the journey which Wild Bunch entrant Valdo Westphal has planned with his altered. Valdo is making the trip to Santa Pod from Noumea in New Caledonia which is a French island off the coast of Australia – a 10,000 mile trip! That's commitment for you!


The Dragstalgia Cannonball is another class which is shaping up nicely with new cars emerging this year. Defending Champion Ramon van der Weurf will be returning in his awesome Wild'r at Heart Dodge Charger but to retain the title,he will have to fend off the 2015 champion Tim Garlick in his five-second Firebird. Tony Betts in the Venom Camaro is a new contender and he has already been showing promise after just a few outings this year. There are a number of other methanol- and nitro-burning altereds and Funny Cars on the entry list too so this year's title really is anyone's game. We can't wait to see how this one plays out!

The weekend wouldn't be complete without a mixture of automotive highlights from classes such as the iconic Willys Wars, American Muscle of Nostalgia Superstock, Crazy Outlaw Anglias, NSA Historic Bike Shootout, Supercharged Outlaws, Outlaw Flat Fours and new for 2017 Nostalgia Pro Stock Bike! As usual the highlights run throughout the Dragstalgia Invitational in which anything goes. You'll be treated to a whiff of nitro during these sessions too: Clive Mechaell will be bringing the California Kid for its annual outing and we're pleased to have Robin Read making passes in the legendary Daimler dragster.

There's plenty to take in away from the track too with Ken Fox's legendary Wall of Death, the Autoglym Show and Shine competition presented by the NSRA, static displays, a beer festival and loads more!

So mark your diaries for one of the most action-packed, historic weekends on the calendar, Dragstalgia on 14th-16th July. Discount advance tickets are available until 17:00 UK time on Friday 7th July meaning you can grab a weekend pass for just £35 plus fees to include three days of racing, show cars and entertainment plus two nights of camping with live music (as part of your Sporting Event entrance only). See www.dragstalgia.co.uk for the full line-up and entry list and to book your tickets.

£1000 for York's Street Racer Champion.

13th June: £1000 is up for grabs by the winner of the 40th Street Racer Championship at York Raceway on 2nd July. Chris Murty writes:

The original race for real street-legal cars returns for its 40th running. One thing for sure is that it is never a dead cert who will win. Drivers and their cars have to bring their A-game. There are no second chances. Cars can't consistently come and do well over a season and claim a Championship... one bad reaction, one red light, one missed shift, one bad launch and it is game over, you are in the stands. This provides the most gripping race that York Raceway has to offer.

To enter, you need a car which is taxed and tested and in full street-legal condition. Further guidelines can be found on our Facebook page. Entry to the event is £15 and Street Racer entry is £40.

Thank you to all of our sponsors for helping us raise the £1000 prize fund: Blue Bar Caterers, AB Auto Performance, Evil Tuning, LA Racing Parts, Max Car Care, Nationwide Electrical Ltd, Northrace Speedshop, Performance Unlimited and The Turbo Shop.

Feature: 1970s Santa Pod gallery.
12th June: The latest in our occasional series of Features presented in association with Lucas Oil Products is a gallery of pictures taken at Santa Pod Raceway in the late 1970s by longtime Eurodragster.com supporter Pete Smith of, amongst other things, Just Mental Street Eliminator Corvette fame.


The 119 pictures cover pits, fire-up road - which puts a date range on them - on-track both trackside and spectator-side, shutdown area and return road and feature a number of famous names, both racers and vehicles (left) and both UK and European, including a handful of racers still active today. We could not put hand on heart and say that we can place every single picture, not least because they are obviously from more than one event and from more than one year, but suggestions are welcome at editor@eurodragster.com.

Pete gave us three boxes of slides which were carefully scanned and in many cases rescued by our good friend Alan Currans of the Acceleration Archive. We would like to say a big Thank You to Alan for his painstaking work and of course add that if you like your Nostalgia then please do visit Alan's own site at www.theaccelerationarchive.co.uk. A big Thank You also, of course, to Pete for passing us the pictures.

You can check out our gallery of Pete's 1970s Santa Pod shots by clicking here or by clicking on the Features, Interviews, Tributes link on the left-hand side of any Eurodragster.com page.

Bartlett on the Main Event.
12th June: On behalf of Trakbak Racing, Santa Pod Raceway and Track Group Europe CEO Keith Bartlett has been in touch with his take on the FIA / FIM Main Event:

The Main Event was blessed with some fine weather over the first three days and as a result some fine qualifying sessions took place for the Pro classes along with some good racing in the Sportsman classes. We lost much of the Bank Holiday Monday to very frustrating intermittent rain but the racing which did take place produced some quick times and speeds. The bottom line is that had we not have lost the second round of Top Fuel to rain then I feel sure we were about to witness some very fast times, even possibly in the 3.80s at over 300 mph. The conditions before that final rain were ideal with a good track temperature combined with fairly good air and no wind. As is so often the case in these situations, and after hours of trying to dry the track against a light but constant drizzle, when finally we were ready to go it rained again and heavy enough to bring the meeting to an end.

At least the many thousands of spectators who attended on Friday, Saturday and Sunday were treated to a full busy schedule and some good runs all round.

Some of the highlights of the weekend were seeing Super Street Bike running over the 200 mph barrier - and not just one run and one rider. In Pro Modified it was very encouraging to see such a strong turnout and entry of British cars and teams. To have had an entry of over twenty cars containing only four Swedish Pro Modifieds was a first for the class in the FIA European Drag Racing Championship. It was also great to see crowd favorite Fredrik 'Fast Freddy' Fagerström back with his '66 Chevrolet C10 Pro Modified pick-up truck. Now with a return to his old blown motor set-up, things were back to normal with his wild long burnouts. Talking of Pro Modified, as expected it did not take Jimmy Ålund (of Pro Stock fame) long to get a handle on his new ride in the '51 Chevrolet Pro Modified business coupe. We can expect some keen competition this season for Championship honors between Jimmy and reigning FIA Champion Michael Gullqvist. The Old 51 Coupe has a good history of running fast times with two other famed Swedish drivers, Nicolas Andersson and John Lindberg. One new car for 2017 in the Pro Mod ranks made it to the event but was not quite ready to run in the competition – Jon Webster's '67 Ford Mustang. Like all Webster Engineering-built cars, it's engineering at its best and immaculate! In fact so much so it could be wrapped in gift paper and never raced – I know a few people who would like that as a present.

The Main Event was the first round of the 2017 FIA European Drag Racing Championship at which the two FIA methanol classes, Top Methanol Dragster and Top Methanol Funny Car, had been combined to run together. This was a new ruling from the FIA Drag Racing Commission for 2017 and was almost a hark back to the days of Pro Comp in the 1980s albeit with a 0.26 sec index between Funny Car and Dragster. Brought about by the lack of cars in each of the individual classes (TMD and TMFC) and now named Top Methanol, the combined class was an initial success over the weekend with an entry of six cars, including two Funny Cars. We shall wait and see how this class develops throughout 2017.

It was good over the Main Event weekend to see yet another young person licensing to join the Formula 1 class of drag racing – Top Fuel Dragster. Urs Erbacher's daughter Jndia, having already run a A/Fuel Dragster in Top Methanol, made some licencing runs to gain her Top Fuel licence. What we saw was a cool performance, not only doing what she was told, but showing that she can handle 10,000 HP as well as her dad when the car gets loose at half-track with a wild ride captured live on the TV cameras. No doubt in my mind Jndia will get her Top Fuel licence sooner than later.

One of my own favourite classes in drag racing, Street Eliminator was on show again with all the usual suspects running the numbers. I really do see this class representing the true roots of drag racing; street legal cars (just) running very fast, albeit I accept that the cars in this class are not exactly your normal street cars. This is where I came from in the 1970s with Street Modified. Somehow along the way, I drifted into running Pro cars and Pro classes in the 1990s via the European Top Fuel Association and the rest as they say is history...

I remain very keen to do something with Johnny Smith and the Channel 5 TV show Fifth Gear built around Street Eliminator.

On two wheels, we have an interesting season ahead in Top Fuel Bike as to who will take over Ian King's crown. We had eight entries at the Main Event seeking to do just that. This scenario will unfold over the next few rounds of the FIM European Drag Bike Championship and with a limited number of Championship events this year every round win is crucial.

We had very good weather over Friday, Saturday and Sunday. In fact the track temperature was too hot on Sunday and, no matter how well we prepare the track surface, when it's around or goes above 120° on an asphalt track, it gets real tricky to prevent movement on the surface. Life can become quite difficult for the teams to tune their cars to it and at the same time for us to tune the track to suit all classes; Sunday afternoon qualifying demonstrated that. However, with the cloud cover and lower temprature on Monday, the track was bitching and ready to take fast times and high speed numbers. We started to witness this before the rain stopped play.

The Main Event saw the continuation of Trakbak Racing Ltd's live web broadcast and, as I have been preaching for several years now, this form of TV broadcasting is the future for all sports and especially minority sports. With that said, I am not so sure that drag racing at Santa Pod Raceway is so much a minority sport any longer.

Live coverage of the Main Event proved to be our most successful broadcast to date both in terms of viewing figures as well as innovation within the production across the weekend. We had just shy of 250,000 unique views and with the new addition of Facebook Live an incredible worldwide reach of over 8.2 million which is absolutely staggering and excellent for the sport of drag racing – as said, no longer minority sport figures.

A big Thank You goes out to all the fans who have helped the live stream increase year on year and with the ever-increasing power of social media we hope to continue driving the sport forward to new audiences and improve for all our loyal, longtime fans.

Some of you would have seen we are in the middle of refurbishing one of our main shops, the Garage next door to the Pod Shop in the pits. This project is only half finished and when completed will be selling an alternative range of clothing to that which is sold in the normal Pod shops. This will include brands such as Gas Monkey and Quarter Mile Clothing. In addition, we will continue to sell VP Racing Fuel, a full range of products from Autoglym and Lucas Oil, plus the complete Draper Tools range of tools and equipment.

Another successful addition to the Main Event was the weekend's Beer Festival hosted in main bar, where you could buy designer drag racing beers and ales. Our bar manager Paul Savage has successfully negotiated with a local brewery to produce and market some specially-branded beers and ales with aptly named labels including Pod Face, 92nd Bomber, Trackbite and of course Top Fuel all of which were very well-received by our race fans and weekend campers. Look out for the extended range at next month's Dragstalgia event,

We now look forward to the next round of the FIA Championships at the Tierp Arena in Sweden next weekend, followed by the SPRC Summernationals at Santa Pod.

See you at the track.

European Top Gas Round 2 review.

12th June: Herman Jolink (right) writes that the latest round of the European Top Gas Series took place over the eighth mile at Mälmo Raceway last weekend:

The track was very well-prepared by Lee Child of the UK. Eight qualifying sessions were possible starting at 11:00 on Saturday morning. Final qualifying:
Joerg Lymant D on 2622 V-Twin 4.743/234. Joerg doing very well on his S&S Pro Stock Bike.
Janne Malmberg S on 2400 blown V-Twin 4.837/229. In the second run the bike stopped on the start line, Janne tred a different set-up on his Motec fuel injection and the following runs were OK.
Fredrick Schack DK on 2622 Buell V-Twin Pro Stock Bike 4.852/233. On his furst run Fredrick had some engine problems, luckily nothing big.
Herman Jolink NL on Ducati 1198 RS (1266) 5.223/208. Herman had a new Personal Best sixty foot by 0.012 seconds and had support from one of Jorg Braune's crew, thanks Kalle.
Gerd Caspari D on 2400 V-Twin 5.227/209. Gerd's Crew Chief Bernd Niessen rode the bike for several years and he is now helping Gerd although Gerd originally built and rode the bike.
Chris van Nimmen B on 2622 V-Twin 5.446/201. Chris' Crew Chief was Marc v d Boer as his own bike was not ready.
Olaf Menzi CH on 2622 V-Twin 5.455/161.
Anders Jensen DK on 2000 V-Twin with mechanical turbo 5.673/188. In one qualifying run Anders has a big fireball melting a hole in the aluminium cylinder head, he took the head off and took it to Jorg Lindskog thirty kilometres from Malmö Raceway. Jorg welded the cylinder head so Anders' motor was OK for eliminations.
Not qualified: Jorg Braune D on 2000 V-Twin 6.005/187, had some problems going straight with a new slick but with some advice from Herman got the bike in a straight line; Ole Schleichert D on HD Destroyer 6.342/175.

On Sunday it started to rain at 09:15 and eliminations were cancelled at 14:30 as the sky was full of black cloud.

European Top Gas Series points standings:
Schack DK 865
Lymant D 765
Malmberg S 640
Jolink NL 600
Braune D 430
Schleichert D 410
Caspari D 340
Foit D 340
van Nimmen B 330
Menzi CH 320
Niklas D 320
Jensen DK 310
Rasmussen DK 300
The next round is at Drachten on 28th-30th July.

What he said would never happen...

11th June: In two weeks' time Santa Pod Raceway Track Announcer Colin Theobald will move from the commentary box and take his '69 Camaro Bruce into the world of Pro ET racing for the first time. Colin writes:

I never, ever thought I would race this car (We all knew better and said so - Ed), but the urge took over and the number one item on my bucket list is about to be realised (See? - Ed). Commentary comes first for me, but with my business I'm normally working the same weekend as the SPRC Summernationals, but not this year. Thankfully I knew well in advance that the weekend would be clear so my MSA licence and my SPRC membership were applied for back in January. My licensing runs were made back in March under the watchful eye of Ian Marshall; it felt so good when he shook my hand and said "Congratulations" followed by the usual "It's a slippery slope from here...".

As you know one of my favourite past-times at Santa Pod is the passenger rides and I wasn't prepared to do these without the correct safety equipment. Webster Race Engineering installed the roll cage last year and what a stunning job they did. Remember, this is a street car so the door bar and harness bar had to be removable, not that the harness bar has ever come out since it first went in. Ash and Nic at OCS Paint then painted the roll cage black to match the interior and you have to look at least twice to see that it is there. I had the car inspected at Easter in preparation for racing and a few minor changes were pointed out to make the car race-legal, for example two springs on the throttle return etc.

Bruce is once again at his second home, Williams Bros Racing, having the flex plate and harmonic balancer changed along with a full fluid service, of course only Lucas Oils products here. I've treated Bruce to a new pair of slicks as the old ones were, shall we say, getting lots of use especially in the burnout box.

As most of you know I'm racing with the Williams Bros Racing team, we have three cars entered for the event and all in Pro ET. Nic Williams has stolen his dad Keith's Chevelle once again and has Lorne Denny as Crew Chief, James Oliver will be in the Firebird with Dan Williams as Crew Chief, so it's Summer Wine racing with me driving and Keith Williams as Crew Chief. No doubt the banter will reach new levels over the weekend and that's just between the three WBR teams. James and I are both double-classing in Nostalgia Super Stock as well, so making the most of the event.

At this stage I'd like to say a massive thank you to Lucas Oil Products who supply all of the oils and lubricants for the car, we wouldn't use anything else; Santa Pod Raceway for giving us the venue where we all live for those precious seconds on the quarter mile, AutoGlym for making sure that Bruce looks his best all of the time, Peter Walters Race Designs for his continued updates for which I keep asking him along with the web site, logo designs etc, Eurodragster.com for the superb coverage and keeping us all informed, where would we be without you (Thanks! You're welcome - Ed), CJT Promotions - might as well mention my own model car racing events company - and finally Williams Bros Racing and OCS Paint. Nic, Dan and Keith Williams along with Ash, Brendan, Matty, Alix and Elaine... if it wasn't for these guys and girls I wouldn't even have the car, let alone be on the verge of racing it, thanks for having me as part of the team.

So instead of my opening announcement of each event I'll be waiting impatiently for my good friend Darryl Bradford to call "Pro ET into the pairing lanes". No doubt Darryl will be insulting me to the best of his ability (Not just Darryl - his fellow announcer) so I'll have everyone listening in and letting me know what has been said!

I apologise in advance for all of the excitable banter to the other racers, especially those I eliminate on the way to my first event win... I might even wake up from this dream soon.

Swift snippets.
11th June: After a year's break due to work commitments Billy Gane's drag racing summer party is back for the fifth time in Chelmsford on Saturday 5th August. "The format is much the same as in previous years", says Billy. "It's an excuse to get together and have a good time. Everyone is welcome, racers or fans and there is plenty of space to stay the night if you wish. Tickets are £10 on the door and include a barbecue, entry into the win-a-car raffle, and a souvenir glass. There will be a Gladiator Knockout to win a gallon of beer, various party games, a live band, disco, and of course the famous Chodes Bar serving some bargain price booze!". If you have any queries either message Billy on Facebook or call / text 07904 612048.

Thanks to Bianca Booij for sending us an FIA / FIM Main Event review from Michel Tooren and the Pro Dutch Pro Modified team. You can check out the Dutch-language PDF by clicking here.

Please note that there is no webcast of this weekend's Tierp Internationals either by Eurodragster.com or by any other party. You will have to slum it with our John Woolfe Racing-sponsored Event Coverage which, we flatter ourselves, has never let anyone down yet and certainly not those who steal from it.

Main Event Street Eliminator review.
11th June: Many thanks to Richard Merriman for forwarding us a review of Topspeed Automotive Street Eliminator at the FIA / FIM Main Event. Pictures are courtesy and ©Matt Woods Photography.

In total we had twelve cars entered but unfortunately there were a few no shows. Firstly no Stu Williams with the Supra due to delays in getting the engine back from the machine shop leaving no time to get the car MOT'd. Gordon Stimpson, who was due to début the ex-Andy Bond Mustang with its fantastic new paint job unfortunately had an incident on the way to the MOT leaving the car with a broken windscreen and not enough time to get it fixed and retested. The last car did show, the 1955 Chevy sister car to Andy Bond's 1956, however a few jobs picked up by the scrutineer meant that it was unable to race. We did however welcome the return of a number of racers and the début of two new cars, Anthony Wilkins with the new Morris Traveller and the long-awaited 1956 Chevy of Andy Bond.



Friday was scheduled for six qualifiers and was certainly going to be a busy day if you wanted to run every round. In Q1 Gary Gooding and Martin Smith put in good passes, both getting a feel for the track. Al Williamson and Nigel Hale in their Chevy pick-ups were making their first checkout passes following engine repair work. Both looked like good runs and put a number on the board. Nick Hale having being spotted the previous day towing his caravan into the event with the race car showed what his multi-purpose street car could do running a storming 10.14 ET straight off. Mark Todd put in his claim early for the #1 position running a 7.68 pass despite tyre squeal from the launch! Andy Bond made his début run in competition following a number of passes on the test day with the stunning 1956 new Chevy, a gentle pass and just below the class index required to make the qualifying list.



A small while later we were back round for Q2. Martin clearly leaning on the car a little more this time round to consolidate #2 position with a 8.18 pass meanwhile Al with the truck smoked the tyres from the get-go but still managed to improve on the ET and up one position to #4. It was now time for the first competitive outing for Anthony Wilkins in the supercharged Morris Traveller, a great run netting him an 11.90 with an early shut-off so plenty more to go. Jeff Meads with the bright yellow Pop made a welcome return but decided a no nitrous 9.83 run was the way to go which put him in at #5. Nick Hale chipped a bit more off the ET this time but down into #6. Nigel Hale meanwhile stormed down with a 10.65 in the big truck securing #7.



No changes in Q3, onto Q4. Mark Todd clearly tried to put a bit more power into the car on this go with the tyres fighting against it, despite trying to drive through he had to back out. Nick and Nigel both had solid passes but made no improvements this time. Al stepping up the power once again had to pedal during the run but managed to get back into the eights running 8.75/150. Two more runs remained for Friday although some decided not to run every round due to the tighter turn-round times, opting to check the cars over, let them cool, and make changes. Strong launch for Al in Q5 but only to the eighth then easing off for the rest of the run, all looking like it was planned so no dramas. Gary in the Supra made some changes for this run which look to have paid off chipping over a tenth off his time but still leaving him #3. Mark made a good run this time around but without the painful squealing of tyres, a step in the right direction but again no improvement.



In Q6 Nigel nailed the consistency running a 10.67 after the previous 10.65, good going for the big truck. The last pair to run through was Al Williamson and Anthony Wilkins. Drama for Al following the launch the truck picked up the front wheels to one of the highest wheel stands the team had seen. The truck came down hard and hit the track and repeated a couple more times resulting in a huge ploughed section where the chassis dug in. Al shut off following the wheelie and avoided a potential catastrophe as Anthony in the other lane struggled with the Moggy as it pulled him across the track towards the top end and into A'ss Lane. Both were OK, no damage to either car despite the hard touchdown to Al's truck. Anthony discovered a puncture which caused the abrupt lane departure. The track however didn't fare quite so well which resulted in the rest of the qualifying being held in one lane and the track crew staying up until midnight to fix the damage.



Saturday rolled round and a nice lay-for the teams as we weren't due on track until gone midday, however with a few delays in the Pro session this was then pushed back until 15:00. Conditions were challenging with a strong blustery headwind. Mark, Martin and Gary were all suffering with traction issues in the first quarter of the track meaning aborted runs and no improvements. Andy Bond managed a good launch and half pass netting a stout 8.58 and thus PB for him in this car. Jeff Meads completed the burnout but something didn't quite sound right. After he lined up for the run and the lights dropped there was a horrible sound of something not happy inside the engine and he shut off and pulled  over. Once back in the pits it was later diagnosed that there had been a nitrous malfunction resulting in a number of melted pistons. Such a shame to end the weekend that way, we hope you can get repaired and out again soon Jeff. Q8, a late start due to previous setbacks but the cooler air and warm track seemed to be helping. Martin was getting somewhere with the Bentley and managed to run his first seven of the event with a 7.88 however he still stayed #2. Mark also had a slightly better run improving his ET by the smallest of margins to run 7.62/194. Gary's go next but the engine stalled after the burnout and once again before staging, something wasn't happy so was pushed back from the line and trundled back to the pits. Fantastic run for Andy, things really going in the right direction now with a another PB of 8.10/184. Al ran an 8.73, a marginal improvement over the previous 8.75. No order changes in this time, we were to await the final qualifying round on Sunday to see if that changed things.



Sunday arrived and quite a change in the weather, having lost the very strong headwind present on Saturday and with the sun beating down. No lay-in for the teams this morning with Q9 kicking off at just gone 10:00. Gary in the Supra first off and a good solid run his first seven-second pass of the event put him into #3. Mark made even more progress this round with the GTO now bagging a 7.46/198. Anthony was another to improve on his time, finally getting to grips with the Moggy, this time running 10.84 knocking over a second off this previous PB in this car. Andy Bond once again creeping up on the tune ran his first ever seven netting him a 7.90/173. Al discovered that the truck was running out of capacity on the injectors so decided to switch back to Super Unleaded from E85 so the softer tune meant ETs were down.



Now that qualifying was complete we had a bit of time prior to the Cruise, giving teams the opportunity to check the cars over, top up the fluids and pump up the tyres. All in hand and even time to grab a bite to eat. The teams were given a few minutes' signal a few minutes to gather at the scrutineering shed ready to parade down the track. All gathered except for one car: Andy Bond's Chevy decided it preferred the comfort of the pits and refused to engage drive, but after a frantic rush around they managed to resolve the issue just in time for the procession in front of the crowds. We left the track and began to meander our way down the country lanes to the fuel stop. All fuelled up successfully, we set off once again all apart from Anthony Wilkins who was already fighting with the heat and struggled to get the Moggy started. In a last ditch attempt the car fired up and he was able to tag on the back of the cruise. We then made our way to just outside the hot start area and were greeted with a lengthy quuee. Clearly many people were taking advantage of the nice weather to go shopping. This was really going to test the cars as the roar of cooling fans was almost as loud as the engines! So after the mandatory stop to allow heat soak into the engines it was time to then fire them up. Each competitor has two minutes to get the engine started and all apart from Gary managed to fire as he struggled with battery voltage having had the fans sap a bit too much juice. Anthony Wilkins only just managed to make it back in through the gate before he had to turn the engine off due to soaring temperatures.



Out of nine qualified we were now down to seven, who would be the lucky ones to gain the bye? Well unfortunately those who did have byes never had the opportunity to run as when Monday came round the weather just didn't want to play, with shower after shower coming through then finishing with a torrential rain storm. Such a shame to finish what had otherwise been a great weekend.



We would like to say a big thank you to our sponsors who of course help make all this happen: AW Upholstery, Insane Creations, Matt Woods Photography, Power Pour, Serck Motorsport, Topspeed Automotive, Webster Race Engineering, and Zeon TV.

If you would like to keep up to date with what's going on check out our Facebook Page and our web site at www.streeteliminator.com.

Spot available for No Prep race.
9th June: Paul Marston tells us that a place has become available in the Gearhead Garage No Prep Nationals at North Weald Drag Strip on Sunday 2nd July:

We had to disappoint a lot of people who didn't get in first time around, so now is your chance to be part of history.

The race is eighth-mile, heads-up, no times or speeds, two test hits then into eliminations. Random pairings but we will allow callouts in the first round and a minimum £50 side bet, providing both drivers agree. This event will be filmed and will be shown worldwide on 1320.com. Eurodragster.com also will be covering the event with an end-day report and gallery.

Entry is £125 for which you will also receive a commemorative T-Shirt and priority entry. The spot will be filled strictly first-come first-served so don't delay, call 07831 650230 today, E-Mail pmdragracing@gmail.com or contact us through the UK Top Sportsman Facebook page.

Our sincere thanks to Gearhead Garage, the Eurodragster.com team for attending and for all their support (Thanks! You're welcome - Ed). Special thanks to Tony Huck and Maitland Racing, the organisers of North Weald, for hosting us.

She Devil and the history books.

7th June: UK Top Methanol Funny Car racer Steph Milam, husband and tuner Dave and the She Devil team reappeared on track at last week's FIA / FIM Main Event at Santa Pod Raceway after twenty months away. Steph made a little bit of history as she won the first FC v Dragster race under the new rules:

The first passes were all about getting used to the car again. We were cautious with the tune-up as we had changed the fuel system to suit the new blower overdrive. But it all settled down nicely and we improved with every pass, finally getting back into the low sixes with good speed.

In the first round of eliminations, with the new handicap start, I was up against Jonny Lagg in his A/Fuel dragster. I cut a good light and took the first round of competition, an historic event. We were all queued for second round, this time against Dennis Habermann, when the skies opened and we all got very, very wet. And that was the end of The Main Event.

We have high hopes for the European Finals so see you there, and don't forget that we will be out with the altered at Dragstalgia in July.

Many thanks to our sponsors for their continued support - NGK Spark Plugs, Torco Oil and Nimbus Motorsport - and a big Thank You to our crew, whom we hope have dried out by now.

Swift snippets.
7th June: Thanks to MSA British Drag Racing Championship PR Robin Jackson for letting us know that a report on the Main Event FIA / MSA Pro Modified action is now available on the MSA British Drag Racing Championship web site at www.msadragracing.co.uk.

Smax drills The Sarge.
7th June: Only June and ex-pat UK Top Fuel Dragster racer Smax Smith was headed to Epping for his fourth race of the season. After son Aidan raced his Top Alcohol FC last weekend, this time it was Smax's turn again in the Leverich Family's Top Fuel Dragster:

It's eleven-hour drive for us so I got up at 02:30 and picked up my boy Aidan and his friend Jake, and made the border before 04:30, a beautiful drive through all the mountains etc, a real nice part of the country. We met up with Gary, Bob, Dan and gang and got to work setting up final stuff for Q1 at 17:00. We had to be careful as we were down to one spare head.

We were paired with good friend Dom Lagana. Aidan had me tightened in and lined up and ready to do a planned eighth-mile shot. We both did nice burnouts then Dom was away first to a nice 3.80 run, but we underestimated the track as we shook when we pulled timing so I drove through it, but it started to spin the tyre so I pedalled and it recovered beautifully. I could still have run through but opted to shut it off to save parts. Still we qualified #12 with a 5.20.

Back in the pits the motor was happy apart from some scuff on two pistons, so we sat out rest of qualifying and only got bumped to fourteenth. Aidan did the clutch and Jake did the bottom end in record time while Dan and new crew guy Truitt did the heads. Great job all round, got the car ready and hit Applebees! On Saturday we partied with the locals and went through a bunch of stuff in the trailer. I built a set of spare rocker stands with Aidan, did an interview with Competition Plus, chatted with Noah Stutz over at Scott Palmer's then hit Pizza Hut (✔ - Ed).

Up early for round one on Sunday, paired against The Sarge Tony Scumacher and the huge US Army team. We did our usual warm up with two huge nitro whacks to the delight of the sold-out crowd - they lost their minds as only our team does this... see the clips on the Ant Hill Mob Drag Racing Facebook page. I also got hero cards for the first time in forty three years, took a thousand of them; they were all gone before race day and I signed most of them. Time to go racing!

There was a long delay as our friend Terry McMillen had a real huge explosion, but then it was our turn. Nice burnouts and Aidan had said stage last as then I usually cut a better light. I pre-staged but Tony seemed to take a while so I staged first, then I saw him stage, then something must have distracted me as I never saw the ambers I just heard Tony launch. So did I! A horrible light, the car made a good move then I saw Tony in trouble and shot past him running 285 mph to his 270. We only ran a safe 4.20 as we hadn't done enough in qualifying to fine-tune the power curve, but a good job by Gary and a new PB speed. Unfortunately the throttle stuck as we think taking the DJE off the car built too much fuel pressure. It quickly ran out fuel then it went bang, threw the blower belt, broke the snout and cracked the injector hat. With all this drama going on it hadn't sunk in that I just took down The Sarge and got my first-ever NHRA round win until the TV crew bounced over to interview me. Wow! I just wouldn't shut up and they had to cut me off!

It transpires that that is the first time a European has won a Top Fuel round since good buddy Urs Erbacher did it in 2008. I wonder if anyone knows the last time an Englishman won a Top Fuel round (Clive Skilton? - Ed)? If anyone knows then E-Mail me at smaxsmith1@gmail.com. We shot back to try to turn round and Ashley, Scott Palmer's girlfriend, was in our pit with a fresh blower offering whatever we needed to face Shawn Langdon. Again Aidan and Jake had the clutch out and the bottom end apart but we had a spun number three. Truitt and Dan also had the heads off and found that one was slightly damaged and one torched.

Gary had a spare short block so we set about changing it but we had to sort out a rack and swap everything over from the torched head to our last spare with header, down nozzles etc and fix the slightly damaged heaf as well as fixing the two-piece intake we had borrowed off Dom which was now ballooned a bit needing all-new blower studs and burst panels. Whilst all this was going on the explosion had cut down a chute, which I had to change, and broke our clutch linkage, which I fixed, but we missed the call by less than twenty minutes - Terry's delay meant that NHRA was pushing like mad to get turned round. A game effort by my team had the crowd applauding us as we only needed to drop the intake back on with the blower and do the lash. Never mind, we wouldn't have beaten Shawn's 3.79 anyhow.

We went as far as we could on the car then loaded up and Jake, Aidan and I headed back to work getting home at 03:00 after I drove nine hours straight. Had some windows to clean on Monday and cars to fix on Tuesday. Bob is driving the rig straight to New Jersey and we are heading back Wednesday to see Iron Maiden then finish rest of the car for Friday qualifying. Stay tuned!

Thanks to all the European fans for all the best wishes - I'm overwhelmed!

Retro Show demo vehicles sought.
6th June: Phil Bennett of Santa Pod Raceway says that the track are looking for sub twelve-second vehicles to make demonstration passes at the Retro Show on Sunday 18th June.

If you would like to take part then please contact Phil on 01234 782828 or E-Mail phil@santapod.com.

You can find out more about the Retro Show on its web site at www.retroshow.co.uk.

Serck Motorsport back Outlaw Anglia.
6th June: The Outlaw Anglia Racers Association are very excited about yet another development within the class, the announcement that Serck Motorsport will be the main class sponsor for 2017, supporting the class and race teams on and off the track.



Discussions took place earlier in the year and with the help and support of both Graham Smith and Mark Gardner of Serck Motorsport a plan was put in place which will provide professional support to the class on and off the track. The huge range of products which are now available and in stock right here in the UK will be available for racers to order and pick up at the track, supplemented by a stock of fluids and nitrous to keep them racing all weekend. Nearly all the teams utilise the cooling products which have been the backbone of Serck, but with the additional product lines now introduced which cover everything an Outlaw Anglia racing team could wish for, this new relationship is a really special opportunity for both parties involved.



The class has recently launched a vibrant new web site at www.outlawanglia.co.uk where you can find event dates and race reports, as well as fantastic videos and photos all from Callum of Pudgey's Pictures and details of all the teams including PBs in quarter mile times and speeds.

"As this is Outlaw Anglia's twenty fifth anniversary, Serck Motorsport becoming the main class sponsor compliments and strengthens one of the most entertaining classes in drag racing", says Colin Millar. "With Serck's help we will keep you on the edge of your seat watching these errant 101" wheelbase Fords, which have the aerodynamics of a brick, run side-by-side seven-second passes at speeds of up to 190 mph, sometimes in the same lane!

"Come and join us at the NSRA Nostalgia Nationals at Shakespeare County Raceway on 24th-25th June where we will put on the show that is Serck Motorsport Outlaw Anglia drag racing at its best. See you all there!"

Swift snippets.
6th June: Many thanks to Santa Pod Racers Club Secretary Ian Marshall for forwarding us the final version of the official entry list for the SPRC Summernationals, which takes place at Santa Pod Raceway on 24th-25th June. You can check out SPRC Summernationals entry list by clicking here or by clicking on the John Woolfe Racing Event Coverage link on the left-hand side of any Eurodragster.com page. If you have any queries about SPRC event entry then please contact Ian Marshall at SPRC on 01933 313625 (outside the UK +44 1933 313625) or E-Mail ir.marshall@btconnect.com.

NitrOlympX entry forms posted.
5th June: Thanks to Jerry Lackey for letting us know that the official invitation, entry forms and other information are available for this year's NitrOlympX which takes place at Hockenheim on 18th-20th August.

You can download the entry forms via the Racers' Page link on the NitrOlympX web site at www.nitrolympx.de.

Sportsmen welcome to Jade Race.

5th June: Sportsman racers are invited to the Jade Race, which takes place at the Flugplatz Mariensiel on 14th-16th July. The event is again a National A (NEAFP) and EU Open (FIM Europe) event:

Stemming from its roots in street racing, the Jade Race has developed over the years into a pure motorsport event. Last year we organised the event as an official DMSB Event. The employees of Jade Race visited the DMSB Academy in order to qualify to run a drag race and to perform to professional event standards. Along with NitrOlympX at Hockenheim, the Drag Races at Phoenix Dragway in Bad Sobernheim, and the Speeddays in Alkersleben, the Jade Race is one of the biggest DMSB drag races in Germany.

The following classes are invited:

Public Race (OSL)
ET Handicap (Super Pro ET, Pro ET, SE)
Street Modified (SM)
Wild Street (WS)
Super Gas
Super Comp
Extreme Outlaw (XO)
Junior Dragster (JD)
Super Twin Top Gas (STTG)
Funny Bike (FB)
Street Legal Bike (SLB)
Pro Street Bikes (PSB)
ET Bike (SMB, SOET)
Junior Drag Bike (JDB)

The entry deadline at standard rate is 2nd July; entry up to this date is €90 then afterwards €120. For this event DMSB driver licenses, or the respective ASN license from the racer's country of origin, is required in all classes. Those who have no license may purchase for the event a DMSB Day Licence either in our on-line shop or at the Race Office. Details of which licence is required in which class are available on our web site at www.jade-race.com/?page_id=333.

If a race vehicle has no car pass or SFI chassis tag then this can be done at the event. If you wish to take advantage of this service then please register in advance on our web site at www.jade-race.com/?page_id=2518.

To register for the race or to buy tickets please visit our web site at www.jade-race.com/?page_id=829, and for ticket prices please visit our web site at www.jade-race.com/?page_id=2164.

Three holes better.
4th June: After a seventeen-year absence Phil Baimbridge Racing are returning to competition in Top Fuel Bike. This is not just any Top Fuel Bike though, as it has a unique powerplant. Phil, who hopes that the bike will be ready to run at the SPRC Summernationals towards the end of this month, writes:

After taking early retirement at the end of 2015 I decided to embark on a new project, doing what I enjoy doing most: building a Top Fuel Bike. Little did I know that I'd effectively end up "making it", rather than just "building it", with the help of my buddies at Burlow Engineering and a raft of other people - one of the joys of the project has been the help and support I have received. Two and a half years later the project is nearing completion and is coming to a race track near you soon!



I wanted to do something a bit different, and here it is: a 1690 cc three-cylinder Top Fuel Bike, based on a Triumph Rocket 3. The non-OEM motor has been approved by the ACU for competition in ACU-permitted events, so we'll be able to race at UK National events. We've had the motor fired on petrol and run some nitro through it and so far everything as gone better than we could have hoped. Will it make horsepower? Will it be reliable? Who knows. We'll find out soon, but whatever happens it will certainly add a bit of variety to the Top Fuel Bike ranks.

Sadly the years have taken their toll on my body (rheumatoid arthritis) and I am no longer capable of riding a Top Fuel Bike, so I will stick to tuning and spannering duties. Piloting duties will be taken on by Al Smith, who also made a super job of building the chassis. Al is taking the role very seriously – he has lost a bunch of weight and is going to the gym regularly (Lo-cal Marie Rose sauce? - Ed). Al and I will be supported by the crew of Neill Curtis and Mark Eavers and, I'm pleased to say, the one and only Bob Brooks of Yellow Metal Racing fame.

I would like to take this opportunity to thank our short list of sponsors Burlow Engineering, Team APE and Fuel Injection Enterprises (Spud Miller). You can Follow us on Facebook at PBR Top Fuel Bike or visit the web site, which I am not very good at keeping up to date, at pbrtopfuelbike.moonfruit.com.

See you at the races.

Shifting sands.
4th June: Sebastian Lindau writes that the Sand Drag Racing team are headed to Iceland for their first Sand Drags event of the season:

We are attending the race at Akureyri on 14th June. Because Iceland is located in the North Atlantic and completely surrounded by water we need to take a ferry from Denmark. We started our trip on Friday so that we can be there on time.



We plan to make a few test hits on the new track at Hafnarfjörður which is close to the capital Reykjavik. Our Hayabusa will have its first serious race in Iceland and we need to see if it does what we want. It was cool to have some fun at the race in Uesslingen, Switzerland last September but it was not the right environment for our kind of bike. So we look forward to that and hopefully all of preparation work will pay off.

If you want to stay updated then I recommend a look at our Facebook page. I will post all news there.

I would like to say a big Thank You to our supporters Bílaklúbbur Akureyrar, Kvartmíluklúbburinn, Gula Villan and Projektart.

King does Valdosta.

4th June: The UK's Ian King and the Gulf Oil Dragracing Top Fuel Bike team started kicked off their 2017 season at the Manufacturers Cup season opener at South Georgia Motorsports Park, Valdosta GA. With the team operation based out of the impressive race facility close to Atlanta operated by ex-pat Brit and former motorcycle dragbike racer Andrew 'H' Smith of H Craft Customs, the passage to the event relatively smooth and eagerly anticipated by the team.

Despite the warm and sunny weather, the first days of the event were blighted by high crosswinds which prohibited many of the teams, including the Gulf Oil team, from making test and qualification runs, at least under full power for the whole quarter mile.

After no testing on day one, and despite early shut-offs in qualifying runs, the team led qualifying with a 6.190/198.96 until the very last session, finishing in third place overall for race day just behind local favourite Larry McBride 5.925/233.16 and drag bike veteran Sam Wills 6.001/233.60.

However, whilst performing pre-race day maintenance the team discovered some tight exhaust valve guides which had been sapping the European Championship-winning machine of full power. Having resolved the issue the team were left in a quandary – should they take some clutch or ignition lead out to compensate for this power hike, as they had a setting to get down what was a tricky track with less than its usual degree of traction, or hope the track would come around? They opted to gamble on the track but that proved to be a mistake when King lost traction in a big way immediately from the hit of the throttle, allowing Dave Vantine in the other lane to take the win almost unopposed.

The team went into this weekend's next round in Memphis, Tennessee with hopes for better weather conditions and a track on which they can exploit their full potential.

Manufacturers Cup 2017
7th-9th April: Spring Cup - Valdosta, Georgia
3rd-4th June: Memphis Internationals - Memphis, Tennessee
15th-16th July: MTC Nationals - Galot Motorsports Park, North Carolina
23rd-24th September: Rock - Rockingham Dragway, North Carolina
17th-19th November: World Finals - Valdosta, Georgia

For more information on the Gulf Oil Dragracing team please visit their web site at www.gulfoildragracing.com, their Facebook page, and their YouTube Channel at www.youtube.com/kingracingpuma.

The Gulf Oil Dragracing team uses and endorses exclusively Gulf Oil greases and lubricants in their history making machine. The team is extremely proud to be supported by many leaders in their chosen markets in their participation in the 2017 USA National Championship:

APE - The world's most innovative manufacturer of aftermarket parts for drag bikes
Barnsdale Leisure – The UK's Premier Knaus Caravan dealer
Bell Helmets (UK) - The most iconic name in helmets, since 1954
Cometic Gaskets - The premier manufacturer of racing gaskets
Gates - The world's most trusted name in drive belts, hoses and hydraulics
Goodridge - The original and the best in fluid transfer systems
Grand Prix Originals - The brand for drive and lifestyle, past and present
Graphite Additive Manufacturing - A leader in 3D printed technologies and rapid prototyping
Gulf Oil International - The world's most iconic brand in automotive fuels and lubricants
H Craft Customs - Race car preparation, roll cages, fabrication and custom projects
Hotrod Hangar– Home of the world renowned custom artist Knud Tiroch
Hyperpro - The leading producer of progressive suspension products for motor bikes
JE Pistons - The world's premier manufacturer of high performance forged pistons
John and Dea Morgan Racing - The creators of the world's most advanced New Age Funny Bike
Kibblewhite Precision Machining, Inc -The highest quality valve train components on the market
Mickey Thompson Tyres - Simply the best drag race tyres in the world
MRE - Leaders in trackside support for drag race components and air shifting systems
MTC Engineering - Manufacturer of clutches for the fastest motorcycles in the world
NitroShutter - Europe's leading drag racing photo-journalists
NCT Engineering - Manufacturer of the world's leading non contact torque sensors for motorsport
NGK Spark Plugs UK - The world's number one spark plug manufacturer
Pär Willen - Master webmeister and proprietor of HarleyDrags.com
Scott Perri Trucking - Logistics solutions par excellence
Portable Shade - The best custom branded collapsible canopies available
Pro Alloy Motorsport - UK's leader in fabrication of alloy racing tanks, intercoolers and radiators
Trim-Tex - The premier manufacturer of vinyl drywall beads and accessories
Tryka LED - The UK's cutting edge LED lighting manufacturer
Van Es mobility - The leading manufacturer of telematic products for management of moving objects
Vanson Leathers - The most iconic brand in motorsport leather goods
Web Camshafts Inc - Simply the company for Top Fuel Bike camshafts
Worldwide Bearings - The world's leading supplier of ceramic bearings for racing
Zodiac - Europe's largest supplier of performance and aftermarket HD parts

New car, new class... same outcome.
4th June: Sweden's Jimmy Ålund finished off the 2016 racing season by winning an unprecedented tenth FIA Pro Stock Championship, but This year will be a bit different for the Norrköping native.


"I will not be shooting for an eleventh Championship in FIA Pro Stock, but I will be shooting for an FIA Championship in Pro Modified", explains Jimmy. "Magnus Petterson, the owner of the legendary Old 51 Pro Mod Chevrolet, needed a new driver for this season and contacted me. Of course I jumped at that opportunity. It's a different way of driving to my Pro Stock car, lots more horspower and speed but a little bit less to do during the run". Jimmy will race the full Championship season in Pro Mod and plans to double duty with the Summit Racing Pro Stock Camaro at both rounds in Sweden and the round at Alastaro, Finland.

The FIA season started at Santa Pod Raceway, not only a classic place for drag racing but one of the top performing asphalt tracks in the world. Qualifying ended well despite problems on the first run when the new combination of transmission and engine tune-up caused a blown burst panel. Jimmy rolled through the top end without power but was still good enough for an ET of 6.30 and a #4 qualifying place. Ensuing repairs caused Jimmy to miss the second qualifiyng session but his Q1 time was good enough to stay #4 going in to the second day of qualifying.

In Q3 Jimmy improved with an ET of 6.21 and a #3 spot in the list, even though that run included a bit of a pedal job. In Q4 Crew Chief Magnus Petersson put a more agressive tune-up into the car and Jimmy took advantage, driving the Old 51 to the top of the qualifying list with a fantastic 6.01 at 378.67 km/h (235.3 mph). "That was of course very very satisfying", says Jimmy. "First Championship race, new car for me, new combination of transmission, motor and driver for the team and we end up top qualifier. As good a start as can be."

The high-performance streak continued into eliminations where Jimmy took out fellow Swede Fredde Fagerström in the first round with a solid and straight 6.05 elapsed time. The chassie and engine were set up for even more and car responded well; in E2, Jimmy took the Old 51 to another win and he scored his first five-second run, a 5.96 at 379.98 kmh (236.11) which also turned out to the second quickest Pro Mod run of the weekend. That was unfortunately the end of racing as persistent rain caused the event to be called off.

Nonetheless Jimmy was very satisfied with his first Pro Mod Championship weekend. "Yes, of course", he says. "The whole team is elated about what we accomplished. Number one qualifier and two round wins the first time out is exceptional. There is more potential in this new combination and that obviously includes the abilities of the driver. Every round is an education for me".

Last but not least, Jimmy left Santa Pod in a shared points lead.

The next race is at the superb concrete track at Tierp in Sweden, on 16th-18th June. Jimmy says "We're very much looking forward to the Tierp race and I want to point out that Summit Racing and Viking Industrimålning are sponsoring both the Pro Mod car and my Pro Stock Camaro this year as well. I'm very grateful for the continuing support from such great companies."

Nicholson evokes Churchill.

4th June: UK Pro Modified racer Wayne Nicholson says that struggling with performance affects attitude and enthusiasm, but that working harder and smarter than before can overcome most things:

As Winston Churchill once said, "When you are going through Hell, keep walking". Well, I wouldn't say it was quite Hell, but... We couldn't get the car to repeat its performance and I wonder why we even ran as quick as we did before. The car was ignorant to most things we tried, and coupled with smaller issues along the way things were tough.

Well, after finding our handling issue towards the end of last year I could then get the car to be a little better with its manners but we now had to try and start again with tuning what we had performance-wise, I always knew deep down that we could get quicker than before. So we decided that in order to become better at what we were trying more seat time and testing were needed even if it was to test all the systems live with the motor running - something we can't do at home.

So, almost blindfolded by now we set off to Santa Pod the weekend before Easter to test our luck. With the time we had, a single pass was made but we were not quite happy with something (Dropping the chutes in front of the GantryCam was much appreciated though - Ed). Rolling on to the following week we had the same issue which forced us to take the Bruno Drive out more than once, tiring to say the least. Having fixed the issue we headed for Q3 and we were shut down on the line, rightfully so, but this was the point where my own energy was completely exhausted and I made the decision to pack up and have a good think about our my racing going forward. This was the straw that almost broke the camel's back. So a team meeting was planned and we all discussed what we should and shouldn't do, and a renewed enthusiasm was found. Oh, the leak? Yep, a five-minute fix!

So, on to testing the week before the Main Event. Again we made one pass on the Sunday and ran a very easy and conservative 6.60 at 215 mph. Now we had a little something to start and work with.

At this point I want to mention Gareth, our eldest son. He has been very instrumental in the understanding of our data and tuning and we call the shots between us and see how far we can het. Yes, we disagree and fall out but I guess that goes with the territory and relationship. You are doing a great job as Crew Chief, son.

The Main Event arrived and we got stuck in, ending with a 6.45 to qualify eleventh and only a few thousandths from a PB. We got through the first round of eliminations against Bert Englefield and very nearly got a free ride through round two when David Vegter almost didn't make it, but he did and a tough match up it was. We tried too hard and had tyre shake early in the run. Well done David, European Champion in the making.

We came away very pleased to say the least, and knowing we can start to move forward. I know we will have issues in the future, as does every team, but I believe that we are better placed to deal with them now for sure.

Many Thank Yous are in order. Belinda, you are just plain awesome; Gareth and Joe, wow! Richard and Tim, thanks for keeping the faith and Thank You; Martin, newest recruit, in at the deep end, thank you; and Thank You to Dick Koster of Post en Dros and Racepak for your help. Of course, we are also very fortunate to have some great sponsors and supporters: EMACS Bodyshop Management Systems, Lucas Oil UK, NGK Spark Plugs UK, Gemini Accident Repair Centre, Engine Data Analysis (01977 516622) - Thank You Kenny.

See you all at the SPRC Summernationals.

Volkspower Powerfest report.
4th June: Thanks to Chris Murty for sending us a report of last weekend's Volkspower Powerfest at York Raceway:


The gates opened on Friday and there was excellent music playing into the evening. On Saturday we had our Club Wars for VW clubs, which turned into an open RWYB session and which we will expand for 2018. We had another excellent evening of live music until late.

On Sunday the sun was baking and the track was in good form, Nostalgia Super Stock put on a great show with plenty of cars new to York well-received by the northern spectators and racers. Eleven cars were competing for the event title. Andrew 'Boz' Bosomworth had the perfect event taking number one spot in qualifying and taking the round win in his '66 Coronet.

Due to scheduling conflicts not all classes made it on to the track but there was time in the schedule for one of our Big Bracket events, a simple, open-to-anything bracket race in which saw CJ's £50 Forester battled through the field and with a lot of luck he took the win and the prize pot which was three times the value of the car!

With Monday's forecast not looking great, we brought forward Super Cup. Paul Grainger was back in the Ford Anglia after the huge wheelie in the previous round and now with wheelie bars. Paul was number one qualifier but the top three in this heads-up race were within three tenths so literally anyone's for the taking. Des Taylor was way too eager and redlit early on against Ben Rushforth who was back in the Jag-powered Cobra – he went on to meet Paul in the final. Ben took the long way down the track, gifting the win to Paul. In Volks Stock, a red light from Dave Downes in the borrowed John Maher Beetle handed the win to Andy Taylor and his Beetle.

Two-time JDM-DRC champ Phil Davison returned with a now turbo'd MX5 he reached the semi-final but was knocked out by Shaun Rounthwaite in the V8 Lexus. Shaun ultimately lost out in the final to Peter Richardson who has been very consistent despite being a FWD car in the low elevens, the tens just in touching distance. Pro FWD also went Pete's way, taking the win against Lee Openshaw in the UK's fastest 1.4 Punto which runs high twelves.

With the racing finished it was the final night of live music which was enjoyed by racers, Vee Dubbers and a Minion.

On Monday the weather was drastically different. The days could have been months apart, it was cold and damp. We studied the ever-evolving weather, tracked the rain and decided on one-shot qualifiers for all classes and we knew we had to work fast to get the finals run before the next band of rain at 4:00 pm

HRSC – Andy Crolla cut the better light, just beating Derek Beck in the final. Pro FWD – Pete met Lee in the final, but after a long run of brilliant lights Pete's luck ran out and he red lit, giving the win to Lee. Sportsman ET – Craig Rounthwaite had the perfect round, taking the number one spot and taking the round win against Scott Presland in the Ford Pop who redlit. Super Cup went back out on track, as the weather was just holding off – another win for Paul Grainger.

Pro ET Champion Lee Chiles showed why he was Champ by getting the round win in his Plymouth Valiant, beating Dave Billadeau in his station wagon in the final. American Super Stock – George Chiles in his supercharged Chrysler Crossfire was back in the groove and getting more used to the car, consistent 0.5 reactions helped him to take the round win, beating Duncan Beard in his Mach 1 Mustang in the final. An excellent result for Duncan in his first season. JDM-DRC – Phil now getting to grips with the new set-up met with Shaun in the final a red light from Shaun gifted the win to Phil.

The next rounds will be on 1st July then on 2nd it's the 40th Street Racer Championship, the original race for street-legal cars.

Shining in Toronto.
4th June: In between NHRA dates with the Leverich Family's Top Fuel Dragster, Aidan Smith contested the Ultimate Showdown Series, showcasing Top Alcohol Funny Car, Pro Modified, and the 10.5 class, at Tortonto Motorsport Park. Smax Smith writes:

Aidan had been chomping at the bit all winter to get to grips with our latest acquisition, a 2010 NHRA-legal screw blower set-up with our 44 foot trailer and awning. Aidan wanted it all in true Ant Hill Mob style. My son Ronan opened a powder coat shop last year so we stripped the car to the bare chassis and Aidan coated it with new dye to keep it in tip top condition without rusting, but see-through enough to check for cracks! I talked to my good friend Bill Zinger from Blendtek who kindly agreed to sponsor us for a wrap on both the trailer and the carbon fibre body. Aidan went about designing what he wanted after stripping out the windows, wings etc and shipped the body to our great friends and long time sponsors Clearshot Customs in Brantford who not only repaired all the cracks and imperfections but laid a stunning gloss black paintjob to finish off. Ronan flawlessly powder-coated everything Aidan could pull off the car and the golf cart and did a stunning gloss black with gold metallic blend as well as getting golfcart wrapped black!

Engine Technology of Cambridge have been helping us for a while now so they checked through the block and decided that my splined crank was junk. They also repaired the heads which we torched testing and checked compression etc. We were finally happy so Aidan rebuilt the motor while I degreed the cam and rebuilt the golf cart with bigger wheels and tyres from friend Jed Snyder. Once everything was rebuilt and cleaned we picked up the trailer and Funny Car body and were amazed at the quality of work by Creative Edge Designs. We got our methanol from Renway and plugs and sundries from McNeil's Auto. Thanks to you all guys much appreciated! Finally we got my F350 diesel back from the paint shop the night before so I got friend Les to reinforce the gooseneck frame supports and refitted the eight foot dually box while I put mirrors etc back. Then hooked up the trailer!



On Friday morning Aidan, Ronan and friend Josh, who does the cylinder heads, set off to get set up while I borrowed an RV and hooked up Aidans caravan then met them at the track-the set up looks amazing! Fans and photographers were all over the car taking pics which was awesome. Friend Jake, who does our bottom end, showed up then we finally got ready to fire up and a crowd gathered! It came alive no problem but we had too much fuel at idle. Normally I would have tried adjusting the barrel valve but we had sent all our fuel system to the guru Jon Salemi at Resolution Racing, he had found our problems from last year and hopped up our deal so I didn't want to mess with anything until I could get our flow meter working to get some data. I checked our barrel valve at 92% and checked with another screw blower Funny Car guy and it was the same so I started doubting that our cam was in correctly. So we ended up going through all of that until finally we were finally happy. It was correct all along but the fuel issue still there. We decided to do a burnout and try to qualify with a 300-foot squirt so I could watch the pipes and see if the motor cleared the excess fuel,

We got everything else ready. Aidan did a stunning burnout and I was gobsmacked how good the car sounded! He pre-staged and brought the RPMs up over 6000, the pipes cleared and it launched hard. Aidan said it shook so he plugged second but it shook again so he pedalled and shut it off and it still ran a 7.90 at only 128 mph. Wow, what a rocket ship! We were all ecstatic - great job Aidan! A quick turn-round, no damage but found that the wheelie bar too low as we had it apart to powder coat so that was why it shook and unloaded the tyre. An easy fix along with rewiring flow meter and finding out our crank trigger didn't work as it was a quarter inch off off the magnet. We really needed the data and now just the tach was not working from the MSD grid.



We towed down for Q2 and Aidan did a quick burnout. The RPMs shot up and stopped. All gauges good but Aidan went to bring the RPMs up but it wouldn't rev. The throttle cable was OK so we switched off and pushed back. I saw the blower belt was loose so I lifted body to retighten but quickly saw that bottom blower pulley had stripped all the bolts. Damn!

Back to the pits where had I had a spare pulley and bolts so retapped threads ready for Q3. It was a bad day, cold and a bad cross wind so racing was only an eighth mile and there was also a bunch of crashes to dampen things.

We drew last year's Champion. Again Aidan did a stunning burnout but the extra nine thou of fuel I added, as air had got so good, meant more fuel coming out of pipes and the start line crew shut him off. I ran over and explained that all was fine and that Aidan would hold the RPMs up and clear the pipes so we went to re-fire, but I hadnt realised that Aidan shut off on the mag, not fuel, so without backing the motor down one turn of the starter resulted in a bang and a hydraulic... bummer. Back in pits we found we had a bent pushrod but got away with any other damage.

Sunday was forecast for a washout. My youngest Azzy had rented some DJ equipment so cranked the music we and partied till the wee hours with a bunch of racers. A great first weekend! We will pull the motor and go through everything with a full clean ready for the Nitro Nationals on Canada Day, 1st July. Watch this space!

At Epping this weekend racing the Top Fueller then Iron Maiden in New Jersey next Wednesday followed by NHRA at Englishtown. Busy boy!

Swift snippets.

4th June: UK Comp Eliminator racer Robin Orthodoxou asked us to thank all those who showed interest in his altered and helped with parts and knowledge to get the car running properly at the FIA / FIM Main Event."You know who you are and all your input is gratefully received", said Robin. "We had some interesting conversations and the team hopefully left with a better understanding of what the bloody hell is going on and what we would like to see happening over 1320 feet."

Last weekend's FIA / FIM Main Event included an invasion of EDRS Pro MC drag bike racers getting in some pre-season action before their Series kicks off at Tierp Arena in a couple of weekends. You can read more courtesy of our good buddy Remco Scheelings, on the Drag Racing Europe Blog by clicking here.

Further to last week's Flickr update, Paul Bryan has posted a Dragstalgia gallery on his site which you can check out at www.flickr.com/photos/paulbryan_photopedia.

Swift snippets.
3rd June: Many thanks to Santa Pod Racers Club Secretary Ian Marshall for forwarding us Version 4 of the official entry list for the SPRC Summernationals, which takes place at Santa Pod Raceway on 24th-25th June. You can check out SPRC Summernationals entry list by clicking here or by clicking on the John Woolfe Racing Event Coverage link on the left-hand side of any Eurodragster.com page. If you have any queries about SPRC event entry then please contact Ian Marshall at SPRC on 01933 313625 (outside the UK +44 1933 313625) or E-Mail ir.marshall@btconnect.com.

The FIA have published an invitation for expressions of interest in organising and promoting the FIA European Drag Racing Championships from 2018 to 2020. You can check out the tender invitation on the FIA web site at www.fia.com/invitation-tender.

Daughter Anne Barker and son David Wilson asked us to say a big Happy 50th Wedding Anniversary to Dave and Linda Wilson. Our pleasure, and our congratulations to Grumpy and Linda.

Last call for Dragstalgia Invitational.
2nd June: James Forster of Santa Pod Raceway tells us that time is fast running out to apply to run in the Invitational sessions at Dragstalgia on 15th-16th July:

We only have limited availability, and we already have more applicants than we have spaces for, so unfortunately we can't accommodate everyone. However we will be offering spaces to those with the most relevant vehicles to the event. If you would like to be considered for a space to run in these sessions, please send an image of your vehicle, summary of its history if applicable, and current Personal Best to 2017@dragstalgia.co.uk by midnight UK this Sunday, 4th June, as places will be offered on Monday.

Swift snippets.
2nd June: Many thanks to Santa Pod Racers Club Secretary Ian Marshall for forwarding us Version 3 of the official entry list for the SPRC Summernationals, which takes place at Santa Pod Raceway on 24th-25th June. You can check out SPRC Summernationals entry list by clicking here. Today (Friday) is the official closing date after which entry, if accepted, may be subject to a late entry penalty. You can download the official entry forms from the SPRC web site at www.eurodragster.com/sprc. If you have any queries about SPRC event entry then please contact Ian Marshall at SPRC on 01933 313625 (outside the UK +44 1933 313625) or E-Mail ir.marshall@btconnect.com.

Many thanks to Yvonne Tramm and our own Simon for posting the post-FIA / FIM Main Event points standings in the 2017 UK National Drag Racing and Santa Pod Racers Club Championships. You can check out the points on our OCS Paint-sponsored Points Standings page which you can reach by clicking here or by clicking on the OCS Paint Points Standings link on the left-hand side of any Eurodragster.com page.

UK Junior Dragster racer Adam Bentley has been in touch to thank those who helped him at the FIA / FIM Main Event. "On Friday I had no crew, so Richard Bell and Chris Redshaw very kindly offered to help me", says Adam. "Also on Saturday Scott Hauser and Dan Block fixed an oil leak with parts lent by Andy Fensome using tools borrowed from Team Extreme and the Hales family. I am very grateful for their help."


Santa Pod Racers Club Pit Marshal Caroline Boncey aka Oscar asked us to Thank You to everyone who sponsored her in the 5K Bubble Rush for the Hospice of St Francis. "I raised £700 for the Hospice", says Caroline. "Oscar has the biggest smile ever! I am feeling very greatful to everyone who helped me to raise the money."

Also grateful is Eurodragster.com Pit Reporter Simon who says that the weekend's collections for the British Drag Racing Hall of Fame Benevolent Fund, of which Simon is a Trustee, raised £777.16 for the charity. "We are grateful to all donors for their generous support", says Simon. "Anyone who wasn't able to donate at the track may do so on-line at mydonate.bt.com/donation/start.html?charity=189025. There will also be auctions of memorabilia later in the year, and you may also donate by purchasing a Bob McClurg poster of legendary Fuel Altered racer Willie Borsch, which are available for £10 from the Signing On office at Santa Pod."

Longtime race fan and Eurodragster.com supporter Andy Kitson took his movie camera to Santa Pod on Sunday and made a spectator-side film from both sides of the strip and the pits. You can take a look at Andy's movie at www.youtube.com/watch?v=yJjlhEQchL8.

Corbeau harness recall.
1st June: Thanks to Geoff Martin of the UK's Tech Crew for letting us know about a recall notice for the Corbeau USA five-point camlock harness belt.

You can read full details at www.corbeau.com/product-recall.

Event entry update.
1st June: Many thanks to Santa Pod Racers Club Secretary Ian Marshall for forwarding us Version 2 of the official entry list for the SPRC Summernationals, which takes place at Santa Pod Raceway on 24th-25th June.

You can check out SPRC Summernationals entry list by clicking here.

Tomorrow (Friday) is the official closing date after which entry, if accepted, may be subject to a late entry penalty. You can download the official entry forms from the SPRC web site at www.eurodragster.com/sprc. If you have any queries about SPRC event entry then please contact Ian Marshall at SPRC on 01933 313625 (outside the UK +44 1933 313625) or E-Mail ir.marshall@btconnect.com.

FIA/FIM Main Event snippets.

1st June: Nicola Stubbins of Protek Racing tells us that she found this glove at Santa Pod Raceway on Monday and would like to return it to its owner. "Sometimes things are special to some but not to others", says Nicola. "I found this glove next to the pit bike park in the pairing lanes when we all scattered after the rain started. I asked a few in the pits when the rain died down but everyone said no. I'm quite happy to send it to the owner or they can have it back at the Summernationals". If this is your glove then drop us a line at editor@eurodragster.com and we'll put you in touch with Nicola.

Many thanks to Palle Lind for forwarding us the post-event points standings in the FIM Europe Drag Bike Championships. You can take a look at the FIA points on our OCS Paint-sponsored Points Standings page which you can reach by clicking here or by clicking on the OCS Paint Points Standings link on the left-hand side of any Eurodragster.com page.

Thanks also to Andy Marrs and SPRC's timing crew for forwarding the official Timing Data from the FIA / FIM Main Event, which you can check out by clicking here or by clicking on the Timing Data link on the left-hand side of any Eurodragster.com page.

Our good buddy Remco Scheelings has posted two FIA / FIM Main Event reports on the Autosport.nl web site. As ever there is a race report which you can check out by clicking here and a report of "Other things I saw" which you can check out by clicking here. Don't worry if you can't read Dutch as it is pretty clear what is being said and of course the pictures are great.

Paul Bryan has posted a gallery of excellent spectator-side and pitside FIA / FIM Main Event shots on his Flickr site and you can check those out at www.flickrcom/gp/paulbryan_photopedia.

On behalf of the whole Eurodragster.com team, a big Thank You to everyone who sent feedback on our John Woolfe Racing-sponsored FIA / FIM Main Event week coverage and Webster Race Engineering / Nimbus Motorsport webcam over the last week and a half or so. We have received some very kind E-Mails, postings and text messages all of which have been seen by the whole team. We also particularly appreciated everyone's patience when a power issue took out the webcam PC for a couple of hours. Thank you again.

Editor's note: Astute readers will realise that your News Editor is shagged out from the race week and thus that there is a backlog of news with which we will catch up over the next couple of updates. We always have room for more, though, so please keep the news coming to news@eurodragster.com.


Earlier news