General
Home Page
Add a web site
Jeff Bull Swap Meet
Send a News Item
Site Search by Hauser Racing
2019 FIA/FIM Championships schedule
News, Coverage, Features
Latest News
John Woolfe Racing Event Coverage
OCS Paint Points Standings
Features, Interviews, Tributes
Racer Blogs Lex 01/03
WRE/Nimbus Webcam
LA Racing Parts Links
Racers' web sites
Associations, Clubs
Race calendars
Results, Reports, Info
Pictures, Video
Performance Parts, Merchandise
Sponsors
Tracks, Shows
Information
Timing Data
European and UK Bests
Champions' Champions
Editor's Diary archive
























Brian Glæsner.
31st May: We were sorry to hear from Job Heezen of the death of Brian Glæsner after a brave fight against cancer.

Brian was a Top Gas racer of some repute before becoming Crew Chief for mulitple Pro Stock Bike racer Fredrik Fredlund. Fredrik's record stands as a fitting tribute to Brian's skill.

Our deepest sympathies to Fredrik and to all of Brian's family and friends.

Those Main Event records in full.
31st May: If you were tuned in to our John Woolfe Racing-sponsored FIA/FIM Main Event coverage then you will know that a number of European and other records were broken. Now that he has had time to go through the timing data, timing guru and Honorary Eurodragster.com Staff Member Andy Marrs has been in touch with a full list of the records set at Santa Pod Raceway at the weekend:

European records

FIM Europe Top Fuel Bike speed: 250.55 mph, Rikard Gustafsson
FIM Europe Super Street Bike ET: 6.928 seconds, Steve Venables

European quickest and fastest side-by-sides

FIA Top Methanol ET: Timo Habermann 5.3012 secs v Dennis Habermann 5.3766 secs (Final)
FIA Top Methanol speed: Timo Habermann 267.34 mph v Dennis Habermann 269.88 mph (Final)

FIM Europe Top Fuel Bike ET: Filippos Papafilippou 6.0173 secs v Rikard Gustafsson 6.0277 secs (Final)
FIM Europe Top Fuel Bike speed: Filippos Papafilippou 227.82 mph v Rikard Gustafsson 240.32 mph (Final)

FIM Europe Supertwin Top Fuel ET: Marcus Christiansen 6.3371 secs v Ronny Aasen 6.4623 secs (E2)
FIM Europe Supertwin Top Fuel speed: Marcus Christiansen 212.10 mph v Ronny Aasen 228.92 mph (E2)

FIM Europe Super Street Bike ET: Steve Venables 6.9345 secs v Mogens Lund 7.0380 secs (Final)
FIM Europe Super Street Bike speed: Steve Venables 210.00 mph v Mogens Lund 210.81 mph (Final)

European quickest bump spots

FIA Pro Stock (four-car field): 6.7159 seconds
FIM Europe Pro Stock Bike (four-bike field): 7.5127 seconds
FIM Europe Super Street Bike: (sixteen-bike field): 7.6380 seconds

Santa Pod Raceway track records

Pro Modified ET: 5.8687 seconds, Micke Gullqvist
Top Fuel Bike speed: 250.55 mph, Rikard Gustafsson
Supertwin Top Fuel ET: 6.3371 seconds, Marcus Christiansen
Supertwin Top Fuel speed: 228.92 mph, Ronny Aasen
Super Street Bike speed: 214.82 mph, Steve Venables

You can find out more on our table of European Bests, compiled by Marrs, which you can check out by clicking here or by clicking on the European Bests link on the left-hand side of any Eurodragster.com page.

We can't post a list of bests without paying tribute to Jet Dragster pilot Martin Hill who made several 300+ mph runs in the Fireforce 5 Jet Dragster including a 310.41 mph blast which kicked his Personal Best into next week and which consolidates his position as quickest and fastest Jet pilot outside North America... and he could hold his own with most of those in North America.

Thanks also to Marrs for passing us the official FIA/FIM Main Event timing data which you can check out by clicking here or by clicking on the Timing Data link on the left-hand side of any Eurodragster.com page.

FIA/FIM Main Event results.
29th May: Congratulations to the winners of the weekend's FIA/FIM Main Event at Santa Pod Raceway:

FIA Top Fuel Dragster: Stig Neergaard 4.2364/202.42 def. Anita Mäkelä 4.3981/199.38
FIA Top Methanol: Timo Habermann 5.3012/267.34 def. Dennis Habermann 5.3766/269.88
FIA Pro Modified: Micke Gullqvist 5.9048/246.71 def. Jimmy Ålund 6.8982/147.66
FIA Pro Stock: Stefan Ernryd 6.6031/207.21 def. Robin Norén 6.7035/207.06
Fuel Funny Car: Steve Ashdown 5.1110/155.32 bye, Kevin Kent no show

FIM Europe Top Fuel Bike: Filippos Papafilippou 6.0173/227.82 def. Rikard Gustafsson 6.0277/240.32
FIM Europe Supertwin: Hans Olav Olstad 6.8460/200.56 bye, Marcus Christiansen shut off
FIM Europe Pro Stock Bike: Maurice Bertrand 7.4551/174.41 def. Alex Hope 7.7893/138.63 DQ red
FIM Europe Super Street Bike: Steve Venables 6.9345/210.00 def. Mogens Lund 7.0380/210.81
FIM Europe Junior Drag Bike Cup: Liam Holgate (8.13) 10.4390/66.97 def. Blade Dummer (8.64) 8.6338/75.67 DQ b/o

Comp Eliminator: Andy Hone (7.90) 7.4738/180.69 def. Robin Orthodoxou (7.49) 7.7651/179.88
Gearhead Garage UK Super Pro ET: Nick Good (6.83) 6.8848/194.48 def. Dave Evans (8.04) 9.1321/100.14 DQ red
Modurstang Pro ET: Keith Herbert (9.52) 9.5316/137.27 def. Paul Brown (9.00) 9.1421/123.82
Super Comp: Tayler Letchford 8.9440/136.45 def. Stu Doignie 9.0069/152.17
Terry Gibbs Super Gas Shootout: Stu Doignie 9.9007/157.41 def. Jon Giles 12.9863/75.29
Super Street: Dave Cherrett 10.9161/86.53 def. Leigh Morris 10.8567/120.90 DQ b/o
Lucas Oil Junior Dragster: Kaitlan Deevey (8.75) 8.7689/70.78 def. Harry Redshaw (9.00) 9.0321/72.53
Topspeed Automotive Street Eliminator: Martin Smith 7.8298/191.32 def. Nick Hale 9.8495/140.71

Two new European records were also set. Congratulations to:

FIM Europe Top Fuel Bike speed: 250.55 mph, Rikard Gustafsson
FIM Europe Super Street Bike ET: 6.928 seconds, Steve Venables

Rikard's 250+ mph passes and Filippos Papafilippou's 5.782-second Top Fuel Bike qualifying pass put them in the top few quickest and fastest TFB racers anywhere on the planet.

Congratulations also to Gearhead Garage Super Pro ET racer Brad Jackson and Modurstang Pro ET racer Bob Molden who won the Eurodragster.com / Bad Habit Racing Perfect Light Award and the Eurodragster.com / Vitesse Labelling Products Perfect ET Award respectively. Both Awards have been reset to £50 for next month's SPRC Summernationals.

Many thanks toÅsa Kinnemar and Peder Eneroth for passing us the post-event standings in the FIA European Drag Racing Championships and FIM Europe Drag Bike Championships respectively. You can check out the European points on our OCS Paint-sponsored Points Standings page which you can reach by clicking here or by clicking on the OCS Paint Points Standings link on the left-hand side of any Eurodragster.com page.

You can check out our John Woolfe Racing-sponsored reports, results, pit notes and galleries by clicking here or by clicking on the John Woolfe Racing Event Coverage link on the left-hand side of any Eurodragster.com page.

Birgitte's Wish.
27th May: Norwegian Fuel Funny Car racer Birgitte Bremnes did a bit of commuting before coming back to Santa Pod to stay for the weekend.

"Jamie and I drove the Funny Car from Norway, dropped it off at the workshop and drove straight back home again", Birgitte told Eurodragster.com. "We have not really done much to the car over the winter. The biggest difference which people will notice is that we've increased our support for Make A Wish, giving the car a new wrap on which Make a Wish really stands out on the front. I love the new blue colour, and I hope that we will increase the awareness of the organisation and the great work they do.

"Last season was my first year in a Funny Car. It was a massive learning curve compared to anything I've driven before. We didn't get many runs due to the weather so I still have a lot to learn. I have a great team who are putting in a lot of effort for me to race, so hopefully I can pay them back this year by putting down some good numbers.

"We're really happy that Lucas Oil UK are still with us as a sponsor this year. They deliver the best oil for our race car! BDO Norway is also continuing as a sponsor and we would also like to welcome a new sponsor this year: Kongshem, who deliver sub-sea support. For more information check our their web site at www.kongshem.no.

FIA/FIM Main Event traffic alert.
23rd May: Neale Saunders of Santa Pod Raceway writes that if you are planning to attend the Main Event and if your usual route to Santa Pod takes you off of the M1 at junction 15 and then down the A45, you may well be used to taking a turning which leads you over Hardwater Crossing - two small hump-back bridges across the River Nene (map) - however this route is now closed due to an accident and is likely to remain so throughout the Bank Holiday weekend.

Your preferred route will now be to continue on the A45 to the Wellingborough turn off and then on to the A509 where you can pick up your original route. With the weather set fair it's likely to be a great weekend so please allow additional time for your journey if this closure affects your usual route.

Thanks to Stephen Billings who also alerted us to this - Ed

Time to forget 2017.

23rd May: 2017 was a disappointing year for Swedish Pro Stock Bike racer Kenneth Holmberg but he and Gabriella "Gabbi" Nikolovska and Kent "Kenta" Carlsson have forgotten all about that and are looking forward to the new season which takes in the FIM European Championship, the EDRS Pro Series, and maybe a date in Denmark:

We have updated our two engines for this season and made pretty big changes to other components. As well as the faithful team we may have some well-known guest mechanics, who have had great success in Pro Stock, at some events. All of our sponsors have returned including our primary sponsor Swecomposite.

We are really looking forward to the wonderful atmosphere at Santa Pod as well as the new surface.

Habermanns look to repeat.
23rd May: Top Methanol Dragster racers Timo and Dennis Habermann say they are excited to see the concrete track at Santa Pod and that they can't wait to make some good runs to start to defend Timo's title and Dennis' runner-up.



"We plan to make all of the FIA rounds", they say. "We are going to use some new engine parts on Dennis' car and and we will be getting out our tuning set-ups from 2015 when we ran all the 5.2s. Our team remains the same and they are hot for 2018 as are our sponsors.

Our main sponsor is again Mitsuboshi Star Racer, the blower belt, along with Höfler Fenste, Autokrandienst Habermann, Tommy Werbung, Fuchs Lubricants and Exide Batteries. For 2018 we are proud to add Bergheimer Stahlhallen, a German company who construct steel buildings, as a new partner."

Calming the Storm.
23rd May: Lorcan Parnell says that the Storm Funny Bike team have had academic help with their plans for 2018 and that they plan to slow the bike down, sort of:

Storm has undergone a complete rebuild over the winter following our PB of 6.74/210.9 at the Straightliners event in October. A new billet cylinder block has been made and the cylinder head converted from "power rings" to a more conventional copper gasket.

The team is now supported by the University of Wales Trinity St David Motorsports Engineering Department in a project aimed at improving drag bike aerodynamics. CFD analysis of 3D scans is underway and as an interim measure the existing seat unit has been extended by some sixteen inches.

Overall gearing has been reduced by 7%, reducing top speed at 11, 000rpm from a rather optimistic 250 mph to 233 mph, with the intent of improving short times. Larger diameter clutch plates are on order from Bob Malloy (ex nitro Honda Funny Bike).

The bike has also been repainted in a new colour scheme. Our thanks go to turbo sponsors Owen Developments for their continued support.

We have never won a round in either FIM or ACU competition, so apart from improving our times that is our goal for this year.

7.5s or bust.
23rd May: Swiss Super Street Bike racer Sandro Haldimann has a clear target for 2018 but it is not the FIM Europe Championship:


During winter the whole bike was disassembled for normal repair work and inspections. We also changed the frame from the original to short-necked, to lower the front of the bike so we also shortened the fork pipes. A new exhaust has been installed and has been routed differently. From the electronic point of view, we have replaced our boost controller with an AMS 2000.

Testing in Switzerland is not possible so our first outing was the FIM race in Kunmadaras, Hungary, which went very well. We have reduced our PB from 7.834 to 7.71. Our goal for this season is to run into the 7.5s. This is our first priority, our Championship result is secondary.

We like to thank to each and everyone in our "12er-Club", which is our donation club made up of friends and family. Thank you also to all of the others who are there all the time when more hands are needed to help.

Our team members are Alexandra Kormann Crew Chief, Beat Binggeli Mechanic, Fabian Baumgartner 12-er Club organiser, Peter Lenzinger Marketing and PR. For more information please take a look at our web site at www.drtb.ch.

Granica returns from break.
23rd May: After sitting out 2017 for financial reasons German Super Street Bike racer Thomas Granica is back this season courtesy of sponsors Straßenreinigung Oberheiden and Turbo Total:

We have made big changes to the bike. We have a brand new clutch, a new head, and a new Garrett GTX Gen2 delivered by Turbo Total.

We had our first outing in Hungary where the first round of the FIM Europe Super Street Bike Championship took place. In the first round of qualifying we blew an oil line and sprayed the whole track with oil. But not only this, we did the whole run with no oil pressure. So we had to pull the engine after one run as it tried to spin a rod bearing. With the help of my awesome crew and fellow racers we had it back in the same day.

Back on it the next day to an easy 7.7. The next run was a 7.49 and I was over the moon as I did not expect to be so fast in that short time. So we were qualified ninth if seventeen by the end of the day. In eliminations we faced Christian Jasz of Hungary. He was slightly better than me in qualifying so we turned it up slightly but it was a tad too much so it wheelied in first gear and I had to back off, but hey that's racing. All in all it was a fantastic weekend for me. The Hungarian organisation really stepped up their game and did an awesome job.

For the upcoming races I will try to qualify in the top ten and to go as many rounds as possible. A new PB would be awesome.

The only really hard downer this year is that my Crew Chief and brother Peter can't follow us due to a illness which won't be cured in two weeks. We all miss him (Hear, hear, get well soon Peter).

Thanks to all my fellow racers and crew, to Simon Giordmaina for tuning the bike, and again to my sponsors Straßenreinigung Oberheiden and Turbo Total.

Bowe kept in ECU.

23rd May: UK Super Street Bike racer Garry Bowe has not changed much on his bike as he is still working on a new Motec M130 ECU which was installed for last year's NitrOlmpX:

The bike went 7.0 on its second pass with the totally new set-up. For this year we have added a nitrous kit using a Wizards of NOS revo system, more for control than power. We made three runs at the Fast Show to test the set-up but went with a really soft setting due to the weather and ran a very surprising 7.5 then a 7.4, which is a credit to Brad at BTC Moto who has time and again proven that he is one of the best, it not the best tuner out there. We then turned it up and had bad spin.

We are not expecting to win the Championship this year as some of the other teams have already made the making the 3100 mile (for us) journey to Hungary. We just want to win races, go quicker than our 211.7 mph record, and run another six-second pass.

Thanks also to Trevor Langfield from Wizards of NOS for advice and to Seb at NLR Systems for his latest G Assisted Tuning System which we will be using to control the nitrous power. Thanks to our sponsors Fuchs Silkolene for what I believe to be the best oil on the market, NLR Systems, Wizards of NOS, Central Scanning, Cometic Gaskets, and to all the family for their support. And of course thanks to Eurodragster.com for the tirelesss reports and information (Thanks! You're welcome - Ed).

The Team 817 trio.
23rd May: Thomas Pettersson writes that Sweden's Team 817 will be fielding a Funny Bike and two Super Street Bikes in 2018:



During the off season we reviewed the Funny Bike to see where we had to update or upgrade. Our new engines are based upon Gator race cases and for this season we have built up two new cylinder heads, for this we would like to recognise our good friend and tough competitor Rikard Gustavsson at TH Engineering and thank him for a great job and and for a lot of help providing other parts at the eleventh hour. We would also like to thank GIK Turboteknink for providing brand new Garret turbochargers. We will continue with the Robinson gearbox. The frame remains the same as in previous seasons with a slight modification to the handlebars to improve the driving position.

Our goal for the Funny Bike is to improve upon our PB 6.83 from last year and to establish consistency with the bike. We also hope to be strong and competitive in the Top Fuel field and to give the nitro riders a good  fight.



Team 817 is entering the Main Event with myself TFB 817, Robert Häggblom SSB 817, and we are proud to welcome a third rider in the team: Mikael Ölen SSB 917 has decided to step up from Super Gas Bike and during the winter has built a new engine for his Hayabusa. TEAM 817 has signed up both for the European Championships and EDRS Pro this season. Our schedule is:

25-28/5 Santa Pod, England
7-10/6 Tierp Arena, Sweden
28/6-1/7 Alastaro, Finland
26-29/7 Gardemoen, Norway
17-19/8 Hockenheim, Germany
23-26/8 Tierp Arena, Sweden
31/8-1/9 Mosten, Denmark
6-9/9 Santa Pod, England

We would like to thank our partners and sponsors who have made this possible: Moped Garage, Inseco, Söderhamns Stuveri & Hamn, Algolan AB, Stonetown Custom, Solings, Genuine Swede, Hydroscand, GIK Turboteknik, DIBA, and many more. The list can continue for ever.

New for this season is also that we have our own photographer with us. Laurence LCR Richt has joined us to document the season with photo and video coverage.

The entire team has worked very hard to prepare for the upcoming season and really looking forward to laying some rubber and burning some fuel.

Zodiac plan an end to the drama.
23rd May: Norwegian Supertwin racer Ronny Aasen says that his journey with The Netherlands' Ton and Vincent Pels has been both fun and exciting, as the Zodiac team always try to think ahead and always work hard:

There have been a few ups and downs over the last two years, but that's racing. Hopefully this season will give us some more track time, so more data to make the bike fast and reliable. As always I am very much looking forward to getting in the saddle again at one of the coolest places for drag racing in Europe... Santa Pod Raceway!

Obviously we have been looking at the valve train issues which we have had with the Zodiac-sponsored supercharged Top Fuel Harley-Davidson. At this moment we are finalising the last parts of the valvetrain components. New cams from S&S Cycle with a re-designed profile, new lifters (aka cam followers or tappets) from Jesel, which we modify to make them adjustable, new valve springs from Kibblewhite Precision Machining with a higher seat and peak pressure to keep the valve train under control better, new double ceramic crank bearing set-up on both the output shaft and the pinion shaft which should give more strength and enable us to run the super-slick SAE 70 Spectro Oil. We have more spares so that we can build two complete engines and have spare parts ready in the trailer.

Last year was one of our most disappointing race seasons ever and obviously we want to come back stronger. The new cam galley which we developed in 2017 should have been the cure for a lot of issues we had with our 1000+ HP V-Twin engine, but it gave us some hiccups which ended in a very dramatic (and expensive) engine failure at the Main Event, and again issues which stopped us from continuing the race season last August at the NitrOlympx in Hockenheim Germany. Looking at all the damage we could only trace it back to lifter failure, but on a nitromethane engine the damage is often catastrophic when something in the valve train lets go. The amount of fuel going into the engine needs to be able to get out, or a fuel lock is inevitable. Hopefully this season will be better.

We are not planning to run records at the moment, but we want to have a quick and reliable bike to win races and ultimately Championships. Last time we held the big FIM Europe cup in our hands was 2013, and that feels like too long ago!

This year we will have a new crew member on the team. Thomas, a friend and colleague of mine, will help us out to speed up the between-round maintenance so we have more time to analyse the data and set up the bike.

Zodiac Racing is proudly sponsored by Zodiac International BV, Spectro Oils of America, Kibblewhite Precision Machining Inc and S&S Cycle Inc.

FIA/FIM Main Event snippets.
23rd May: Robin Orthodoxou and the Chaos Bros Racing Team asked us to say a big Thank You to fellow Comp Eliminator racer Kev Perkins for sharing speed secrets before this weekend's race. "We now feel ready to take on the growing number of diverse racers in Competition Eliminator at the Main Event", says Robin. "Having attended the Doorslammers meeting I was astonished at the performances in the 4 Cylinder and riceburner classes. As expected the Santa Pod crew did a great job all weekend, they are often taken for granted but can be relied on when things get hot."

Stuart Crane's Pro Mod Bike has been through major surgery before all three Warpspeed Racing bikes contest the entire FIM tour. "It was stripped back to the bare chassis for a total rebuild after the fire and engine blow-up", he says. "We fitted the newly-freshened spare motor as we haven't tested it so want to start the season with it. We have also had new bodywork made which moves the tank forward three inches, and a new nose cone which should help more with the aerodynamics as it passes the air past my hands and allows me to get further towards gettign my chin on the tank. There has been other lightening work and we are testing a clear rocker cover which allows us to keep an eye on the valve train between rounds. Many thanks to my MPM Oil UK and Warpspeed Racing."

Swift snippets.
23rd May: Sand Drags racer Sebastian Lindau writes that entry is open for the Obersaxen bike-only off-road drag race. "This event takes place right the middle of the beautiful Alps", says Sebastian. "It's still possible to sign up but interested parties need to be quick - the number of racers is limited to 100 and 92 racers are already confirmed. So take your chance and get your blast. The entry form is available at www.offroaddragrace-gr.ch. If you have any questions then feel free to ask either at info@sanddragracing.de or at info@offroaddragrace-gr.ch."

Many thanks to Andy Marrs for passing us the official Doorslammers timing data. You can check it out by clicking here or by clicking on the Timing Data link on the left-hand side of any Eurodragster.com page.

European Top Gas Round 1 review.

23rd May: Many thanks to Herman Jolink for forwarding us a report of last weekend's first round of the European Top Gas Series at Malmö Raceway:

We had two days of sunny weather, the track was very well-prepared for some fast cars and there were spectators in the stands.

Final qualifying:
Jan Malmberg SE on 2600 two Blower V-Twin 4.910/221 kmh, Jan made runs of 5.2 and 5.1 and then the 4.9.
Anders Jensen DK on 2000 home-made mechanical turbo V-Twin 5.204/204, a new PB for the Jensen team with a very good sixty foot time of 1.159.
Jorg Lymant D on 2622 V-Twin 5.599/227, some problems finding the right set-up.
Peter Niklas D on Turbo 1000 SP Honda 6.116/194 in the last session also with some set-up problems.
Sven -Ole Schleichert D on H-D V Rod Destroyer 6.166/181.
Martin Buhler CH on home-made 1600 mechanical turbo V-Twin 7.550/137.
Mats Larsson S on 2600 Turbo V-Twin did not qualify as he had tuneing problems. Frederik Schack is still waiting for a gearbox from the USA, and Jorg Braune was at Malmö with his family as a spectator as his bike was not ready. I was not at Malmö due to personal problems.

E1: Buhler bye run as Malmberg's bike did not start; Jensen 5.780/157 kmh def. Schleichert 6.266/175 - at 150 metres Jensen's head gasket blew; Lymant 6.130/170 def. Niklas 7.917/185, both riders had problems.

E2: Buhler 9.391/73 bye; Lymant 6.500/163 bye as Jensen broke.

Final: Lymant 4.788/232 def. Buhler 11.926/51.

European Super Twin Top Gas Championship:
Jorg Lymant D 685
Martin Buhler CH 530
Anders Jensen DK 470
Jan Malmberg SE 380
Peter Niklas D 350
Sven-Ole Schleichert D 340
Mats Larsson SE 300
The next Top Gas date is the King of Germany race over the eighth mile in Alkersleben, Germany on 8th-10th June.

Bad Sobernheim welcomes the Juniors.
22nd May: Graham McDonald writes that Phoenix Raceway at Bad Sobernheim in Germany was the venue for the second round of the Junior Internationals, organised to bring together European Junior Dragster racers into one series, and that Frankie Fordham and Liam McDonald successfully represented the UK and Eire respectively:


Initially Kaitlan Deevey was meant to travel with us but unfortunately her engine gave her trouble and after switching engines her clutch blew up, so it was down to Frankie and Liam to take on Europe's finest on the new track. The track was unprepared but with an anti-skid surface as you would see before a roundabout or before traffic lights. Initially we wondered how the quicker Juniors would react on this kind of surface, but the track proved to be ideal with no wheelspin that I observed. Plans are afoot to resurface for the faster Pro cars but at the moment it can handle cars and bikes down to nine seconds. The track is I believe seventy metres wide by three kilometres long so there is more than enough room to stop the bigger cars with ease when they upgrade the track.

We encountered a wonderful atmosphere at the track and from the people there - it reminded us of the relaxed feeling which we all loved at Shakespeare County Raceway. The event was very professionally-run, and if your first qualifying run was at say 10:00 am then your next and further qualifiers were on the hour for the rest of the day so you knew when to be ready. Frankie qualified top and Liam second and both went through to the final which Frankie won.

So not bad for first time out there with nine Juniors from various countries including England, Ireland, France, Holland and Germany.Hopefully next year we will have more Junior drivers and more countries involved. So a big thumbs-up to the 1 on 1 Motorsports Club in Germany for organising a very professionally-run event and to Kalunki for organising the Junior International Series in Europe. We will definitely be back again.

Ernryd cleans off the rust.

22nd May: After final-round appearances at every event and runner-up spot in the FIA European Championships in 2018, Swedish Pro Stock racer Stefan Ernryd is aiming to maintain his momentum in 2018:

Over winter we serviced our two engines at Roy Jonson's shop in Tennessee. A few other adjustments has been made to the car as well as repairs after the Hockenheim incident. We are confident that we have a winning combination with a good car and and a strong team, which is the same as last year.

We will contest the full season and our goals are to win the Championship and to set a few records! We tested Malmö last weekend and most of the winter rust is gone from both driver and team. We will test at Santa Pod on Thursday to break in new tyres and to get a feel for the new track.

New for 2018 is a new design in another classical Dodge colour. This year we chose Plum Crazy, with the Hemi billboar?d on the side. Ernrydcars, one of the longest-established car importers in Sweden, is our main sponsor for 2018. Ernrydcars sell new Dodges, Rams, Fords and Chevrolets.

It shall be a great pleasure to meet all of our fans around Europe and the premiere of Santa Pod's new track is very exciting! See you at the weekend.

Margot's busy schedule.
22nd May: The Netherlands' Margot Schmidt is planning to contest three FIM Europe Super Street Bike rounds in 2018 as well as some National Championship rounds:


We made some major changes to the bike during the winter. We replaced the eriginal ECU for a standalone unit from Linq. We also placed a boost controller on the bike so that we will be able to make much more power then we had last season. We also made some major changes on the engine: new rods, pistons, bigger injectors, and a billet fuel rail. To protect the engine case we have added an output shaft support. Major thanks to Orient Express Racing for the amazing fast and great service.

After all the adjustments the bike went on the dyno and recorded 400+ hp. We tested at Santa Pod in March. Due to a technical issue the bike went pretty much airborne on the first run. I managed to stay on the bike but suffered a few broken ribs when the bike came down. Thankfully I am fully healed.

We will be testing at the Peak Performance Day on Thursday to fine-tune the bike further. Our schedule for this season is quite busy, after the Peak Performance Day and Festival of Power in March / April our calendar is:

25th-28th May: FIA/FIM Main Event, Santa Pod Raceway
30th June-1st July: SPRC Summernationals, Santa Pod Raceway
28th-29th July: ATD, Clastres
17th-19th August: NitrOlympX, Hockenheim
6th-9th September: FIA/FIM European Finals, Santa Pod Raceway
6th-7th October: UK National Finals, Santa Pod Raceway

I would like to thank our sponsors who make all of this possible: Ad van Gils Motors, Oriënt Express Racing, Jennes Motorsports and Dolfo Tuning. Also a huge Thank You to my husband and Crew Chief and husband, I would never be able to do what I love the most without all his of help, support and patience!

Picture courtesy and ©Blackett Photography

Larsson rates his chances.
22nd May: Swedish Top Methanol Funny Car racer Micke Larsson is excited about 2018 including his first visit to Santa Pod Raceway this weekend:

Since last season we have built a new engine with our good friends Post en Dros. The new engine has a little higher compression ratio and heads from Jonnie Lindberg. The old engine will be our spare after repairs at Post en Dros. We haven't tested, so the Main Event will be our first race this year.



We are going for all of the Championship rounds this year and we think we have a good chance.

My fantastic team is Ed Crew Chief and tuner, Daniel and Evelina engine mechanics, Roy the diver, Bengt is our clutch man, and Liza and Lill take care of photography, social media and hospitality. Our fine sponsors who make this possible are DynaMate, Facom, Q8 Oils, Europafilter, Karmaseal, Kranbolaget, Hydroscand, Alderholmens Mekaniska, Ljusmontage, Gula Maskiner, Milenko Mekaniska, Tälf & Fest, Air Liquide and Hemköp.

Abraham: Speed and trophies.
22nd May: French Pro Stock Bike racer Charly Abraham is headed for Santa Pod Raceway having finished preparing the Parts Europe Buell last Thursday:


Last year was my first with the Buell in FIM Pro Stock Bike. It was a practice year, I learned what I must do and also what not to do!

Over the off-season I rebuilt the complete engine, but there are no modifications or updates. We will make some passes during the Pro Peak Performance Test and Tune on Thursday to break in the engine before the Main Event.

We plan to race the whole FIM season this year and the targets are simple: continue to learn, go faster, and why not get the trophy!

I would like to say a special Thank You to the Parts Europe team, you rock! Without you it wouldn't be possible. Also Thank You to Silkolene Oil and S&S Cycle for their support and a huge Thank You to the Star Racing team who help me more and more. Thank you Jackie and George! I'm proud to be a part of your adventure.

FIA/FIM Main Event snippets.
22nd May: Swedish Pro Stock racer Robin Norén and team have upgraded their GTO with new and upgraded struts front and rear and a new motor built and delivered by Gray Motorsports. Testing at Malmö was a struggle finding a tune-up for the new motor but the team are looking forward to a full season of FIA Championship rounds. The team's main sponsors this year are Westers Group and Westers Mark and Transport without whom none of this would be possible.


UK Super Street Bike racer Pete Field says that the main additions to the OBP-sponsored bike are a new full BTC Moto race wiring loom and the latest version of the AMS 2000 boost controller with Gats enabled to help fine-tune the bike. "We had a few issues last year", says Pete. "Out early at Hockenheim due to a fuel pump failure, and at the following round we torched the head as we didn't realise that two injectors were partially blocked so it ran very lean. We haven't tested so far with Easter being a washout but we are confident for the Main Event and the rest of the year. Hopefully this will be our year to run a six, if not then a very low 7.0. Our sponsor OBP are continuing their support as they have for a number of years, and our other sponsor is Route 21 Leathers."

Maltese Super Street Bike racer Franklyn Borg overcame a dangerous journey and what looked like an early end to his Championship hopes after a mishap shipping the bike to Kunmadaras for round one of the FIM Championship. But after sixty hours' travel including two ferries and thirty hours' driving the team made it to Hungary only a day late. "With only two shots at qualifying we started with a 7.1 off the trailer", says Franklyn. "On race day we lost in the semis to current Champ Rick Stubbins. Hopefully we'll get some better luck overall from here on. We can't wait to hit the new track at Santa Pod."

Fellow Maltese racer Glenn Borg is excited to be racing his Funny Bike again. "We have been in the sixes since the early days", he says. "This bike was purchased in 2015, but we always struggled to find consistency. After testing and changing several different set-ups we are now managing to be more consistent thanks to a new fuel system we implemented, giving us more control. Testing over the winter looked very promising as we ran no less then nine six-second passes in Malta. Coming all the way from Malta is very difficult for us and this tour wouldn't be possible without my hard-working team, Racetech by Tzanidakis and Race by Togias for the bike preparation, Gabriel Briffa for all the series logistics and parts preparation, and main sponsors Glenn's Highway Auto and Belula Garage Malta."

Swift snippets.

22nd May: On behalf of Nitrous Junkie HQ Lizz Charman asked us to say a big Happy Birthday for today (Tuesday) to Jake Charman. Our pleasure, have a great day Jake.

Editor's note.
21st May: Thanks to those who have been in touch to express concern about Your News Editor's domestic emergency over the weekend. The emergency concerned one of the family dogs who has had to have major surgery today (Monday), but she has come through it OK so far.

We have a large number of Main Event previews to post here on the News page; they will be posted but because of the situation with Belle the greyhound the coding sessions may have to be spread, so there may be more than one news update each day. This does however mean that you can get yourselves some practice for the coming weekend by hitting Refresh on the News page every so often.

Everything submitted will be posted in time for the race .

Terry Gibbs Super Gas sponsors.
21st May: Jon Giles writes that the list of sponsors has been finalised for the 2018 Terry Gibbs Super Gas Shootout:

We would like to thank the following for supporting Super Gas in the UK in 2018: Mario's Hairdressers, OCS Group, Bob Hopper Plumbing, Layer 2, Unity AV, Kmor Contract Limited, R Douse of Snap-On Tools, Premier Automation, Rooster Racing Equipment, J Turner Upholstery, Lucas Oil Products, Albert Carter Racing, Fantoni Solutions Limited, CM Frost, Paul Foote Ink (PFI), Tim Lane Decorators, GKW Wrought Iron and OCEE Design (Northampton).

There will be cash prizes for number one qualifier and for first to fourth places. The total will be announced this Thursday (24th). We believe that, as the successful Doorslammers meeting has proven, if you add a little financial incentive it really does make the event that more appealing to all concerned. Hopefully everyone will back the cars and the teams in trying to excite the crowd and win to fund their passion.

Good luck to all racers and crews at the Main Event.

Curbishley gets another Fix.
21st May: UK Super Comp racer Martin Curbishley would again like to welcome Fix Auto Penzance as his main sponsor for this weekend's FIA/FIM Main Event, where he will be driving the dragster owned by Paul Marston Racing.

Stuart Cameron, Managing Director of Fix Auto Penzance, says "We are excited to renew our sponsorship and advertising link with Martin and Paul Marston Racing. It really is the perfect platform to get the company name out there. I couldn't believe the amount of spectators at last year's FIA European Finals, which I attended.



"We are about to embark on a major expansion programme at Fix Auto Penzance, which will almost double the size of our operation, so the advertising aspect of the sponsorship is vital. We have a strong customer base in Cornwall and were delighted to win two major awards last year, Body Shop magazine Body Shop of the Year and Fix Autos' Outstanding Customer Service Award.

"I will be attending the Main Event with several key members of staff. I would like to say Good luck to Martin and the other members of Paul Marston Racing."

FIA/FIM Main Event snippets.
21st May: Top Methanol Funny Car owner and tuner Danny Bellio says that Danny's Racing Team Belgium, who sponsor Eurodragster.com through Dyno Unlimited, are almost ready to go with their FC, driven by Sandro Bellio. "We are looking forward to discover the advantage that the concrete will offer over the old track", says Danny. "We haven't changed much on the set-up from last year, just updated the clutch and fuel system. Thanks to our sponsors Danny Cars, Dyno Unlimited, Molinari Racing Clutches and Evchargeking."

Super Street Bike racer Jemma Venables now sports a Motec M1 ECU with integrated boost controller with the aim of more consistency this season. After sacrificing the 2017 Championship to develop his bike Steve Venables shipped it to the USA to race in November 2017 and ran a best of 6.94. Steve hopes for performance gains and consistency this year. Jemma and Steve are pleased to receive continued support from DME Racing, Owen Developments, Suzuki GB, Protec Fuel Systems, Cometic Gaskets and Nimbus Motorsports.

Top Methanol Dragster racer Jonny Lagg will be contesting the Main Event with his spare motor due to a cracked crank. "There is a long delivery time", he says. "Other than this we have done minor chassis work and we will be trying a new tyre combination. "We have the same old farts in the team."

Reigning FIM European Supertwin Champion Martijn de Haas says that the team have not changed a lot on the bike and are focusing on the clutch this season. "As the competition is steep with nine entries we realise that we have to improve our sixty foot times", he says. "Our bike is strong at the top end so we mainly are focusing on the start. We are very happy to welcome some new riders and to be racing Hans Olav Olstad this year."

Race car insurance on offer.

21st May: Wayne Jackson writes that through his work as UK agent for HRX Racewear he has been introduced to Sports Insure, who insure all aspects of sport including a wide variety of motorsport from track day cars to cars competing in the 24 Hour Race of Le Mans. Wayne has been working with Sports Insure for eight months to introduce an affordable and sensible pricing structure for drag racing and says that you will be able to find out all about it at Santa Pod Raceway this weekend:

This project is almost complete, the documentation with the underwriters for signing off. Jason Leach from Sports insure will be with Brad and I on Saturday. Because of the complexity of some cars and bikes Sports Insure will tailor a package to suit all levels of drag racing, so we look forward to seeing some racers for a chat. We will welcome any racer who wishes to speak with Jason regarding insurance for their car.

The eagle eyed amongst you may have noticed the Sports Insure logo on Brad's car at Autosport International and at the Festival of Power!

FIA/FIM Main Event Perfect Awards.
21st May: This week's FIA/FIM Main Event at Santa Pod Raceway is the second event in the 2018 Eurodragster.com Perfect Awards Scheme. £125 will be on offer for perfect performance.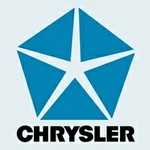 The Eurodragster.com / Bad Habit Racing Perfect Light Award has been increased to £75 after it went unclaimed at the Festival of Power. The money will be paid in cash to the first racer to record a Reaction Time of 0.000 seconds. The Perfect Light Award will be available to racers in all classes during qualifying and eliminations, but will only be awarded for the first Perfect Light of the event. If not won then the Award will be increased to £100 for the SPRC Summernationals; if it is won then it will be reset to £50 for the SPRC Summernationals. The Perfect ET Award is presented in association with Cath and Tig Napier of Modurstang Pro ET team Bad Habit Racing.

Decals are not mandatory for the Perfect Light Award but we would appreciate it if Eurodragster.com decals are carried. Eurodragster.com decals will be available in the Signing On office or from the Eurodragster.com office in Race Control (entry via Spectator Bank side stairs only).



The inaugural Eurodragster.com / Vitesse Labelling Products Perfect ET Award starts at £50 and will be awarded in cash to the first racer at this weekend's event to run to 0.000 on index or dial-in. The Perfect ET Award will be available this weekend in Gearhead Garage UK Super Pro ET, Modurstang Pro ET, Super Comp, Terry Gibbs Super Gas Shootout, Super Street, Lucas Oil Junior Dragster (eliminations only) and FIM Europe Junior Drag Bike Cup, but will only be awarded for the first Perfect ET of the event. If not won then the Award will be increased to £100 for the SPRC Summernationals; if it is won then it will be reset to £50 for the SPRC Summernationals.

To be eligible to win the Award, decals (right) must be carried, clearly visible, one on each side of the vehicle. If a Perfect ET is recorded without decals then there will be no argument, we will not pay out and the money will be awarded to the next racer to record a Perfect ET. Decals will be available in Signing On from this Thursday.

For more information about the services which Vitesse Labelling Products can provide please see Al Platt in the Modurstang Pro ET pits or visit www.vitesse-labelling.co.uk.

Web site updates.
21st May: Keith Lee has been in touch to let us know that his Blog detailing the progress of his book Mister Six: The Story of Drag Racing Legend Dennis Priddle has been updated on Alan Currans' excellent Acceleration Archive. The book is scheduled to be released in the latter part of this year but in the meantime you can read Keith's Blog at www.theaccelerationarchive.co.uk.

Our good friends Julie and Steve Moxley have had their March Meet report and pictures posted on the Eat My Ink web site at www.eatmyink.com.

Paul Bryan has posted Doorslammers pictures on his Flickr page at www.flickr.com/photos/paulbryan_photopedia and on Facebook.

Also updating a Flickr album is The Mad Welshman whose No Prep Nationals pictures you can check out at www.flickr.com/photos/the_madwelshman.

Doorslammers results.
20th May: Congratulations to the winners of this weekend's Doorslammers at Santa Pod Raceway:

VP Racing Fuels Pro Doorslammer: Jimmy Ålund 6.5680/227.00 def. Marcus Hilt 6.6410/208.96
OCS Group Big Bracket 1 (yesterday): Collin Morrice (8.64) 10.3061/83.93 def. Billy Gane (8.28) 8.2605/166.03 DQ red light
OCS Group Big Bracket 2 (today): Lee Huxley (9.54) 9.6049/136.47 def. Jens Könnecke (8.25) 8.2721/161.87
Lucas Oil Pro Street: Mark Todd 7.9173/193.74 def. Joe Stevens 8.3655/168.55
Turbo Technics True Street: Mark Biggers 9.3864/148.09 def. Gary Carr 9.8041/146.23
Spal Automotive Front Wheel Drive: Stephen Ray 10.8636/129.41 def. Adrian Solly 12.5231/118.08
Webster Race Engineering 4 Cylinder: Chris Todd 10.0182/143.92 def. John Martin 10.1549/139.88
EBC Brakes 6 Cylinder: Mark Moseley 8.8387/157.99 def. Justin Muscat staged

You can check out our Doorslammers reports, pit notes and pictures by clicking here or by clicking on the John Woolfe Racing Event Coverage link on the left-hand side of any Eurodragster.com page.

FIA/FIM Main Event racer update.
17th May: Many thanks to Ian Marshall for forwarding us details of the arrangements for next week's FIA/FIM Main Event at Santa Pod Raceway:

Thursday 24th May
08:00 Gates open for the duration of the event
10:00 Signing On office opens
10:00 Car scrutineering commences, no specific order
20:00 Signing On office closes

Friday 25th May
07:00 Signing On office opens
07:00 Car scrutineering commences Bike sign-on / scrutineering details
09:30 Track opens for qualifying

Saturday 26th May
07:00 Signing On office opens
07:00 Scrutineering opens 09:30 Track opens for qualifying and eliminations

Sunday 27th May
08:00 Signing On office opens
08:00 Scrutineering opens
09:30 Track opens for eliminations

Monday 28th May
09:30 Track opens for eliminations

The provisional running orders are now available and can be checked out by clicking here or by clicking on the John Woolfe Racing Event Coverage link on the left-hand side of any Eurodragster.com page. Please note as ever that running orders are subject to change due to weather or track conditions or for any other reason deemed necessary by race officials.

No race vehicle motors are to be fired up before 09:00 or after 21:00 on any day of the event including Thursday's Peak Performance Day. Before 09:00 vehicles should be pushed or towed to Scrutineering, not driven or ridden. Non-observation of curfew will result in exclusion from the event.

Junior racers please remember the rule about pushing vehicles back to the pits once through the arch beside Scrutineering.

Only race officials and SPR staff are allowed in Race Control whilst racing is underway. Should racers wish to raise any matter with race officials then please do not visit Race Control; please firstly see the Race Secretary who is based in Signing On.

Colour commentators are requested to come to Commentary only when their class is at the head of the lanes, to vacate Commentary as soon as their class has run, and not to bring guests to Commentary with them.

At the request of SPR management the Eurodragster.com office at the Bankside end of Race Control is similarly out of bounds during racing except to Eurodragster.com staff, Zeon TV crew and racers or crew collecting Eurodragster.com Perfect Award money.

Sweden celebrates 50 years.
16th May: Pelle Lindelöw writes that organised drag racing in Sweden reaches its fiftieth anniversary this year and that plenty is being done to celebrate the quarter-milestone:

In 1966 Calle Hansen, together with a bunch of fans of American cars and V8s, started up the Drag Racing Club and some events were held. Manual timekeeping with stopwatches, illegal racing on motorways under construction, wherever 402.33 metres (the exact measure of a quarter mile) could be found. They were always looking at what was happening in the UK and of course in the States and copied as much as possible.

In 1968 it was time for the premiere of organised drag racing in Sweden. Anderstorp was at the time the only fully-equipped race track which could handle the cars. The race was called the "First Go" and it took place in August.

  A number of big names from UK were invited among whom were Rex Sluggett, Clive Skilton and their teams. For Swedish spectators and officials it was their very first time hearing and smelling the exhaust of nitro engines. Unfortunately Rex injured his foot and a certain guy by the name of Dennis Priddle stepped in as a replacement. And the rest is history...

To be able to honour the people who actually put Sweden on the drag racing map I have accepted a role as Co-ordinator for two of the celebrations this year, those at the two European Championship events at Tierp Arena. 

In three weeks from now, at the Tierp Internationals on 8th-10th June, we will hold the first half of the celebration of the first fifty years of drag racing in Sweden and honour the people who built the sport for us. We will have a two hundred square metre marquee with lots to see. Three of the beautiful Funny Cars from Janne Johansson's collection, his wonderful Peterbilt tractor-puller and his no less wonderful trailer, motors from different decades, and films and posters, etc from the early days of Swedish drag racing.

But what would drag racing be without the people who were there from day one? I'm extremely happy to announce that the King of Anderstorp '68, Dennis Priddle, will attend all three days in June. We will also host veteran racers from the early days of Swedish dragracing. Some of the names will be familiar to fans around Europe and the UK, but of course there will also be some well-known local names. It's a great honour for me, as a rookie of the early '70s, to be able to meet my idols from the past.

Some of our heroes are unfortunately no longer with us, but I'm sure that everyone visiting us in the Tent of Legends in June and August will get a flavour of the warm and friendly feeling which we all had in the early days. And if that isn't enough we can surely surely share a couple of good laughs from those days, I know that there are tons of funny stories out there...

See you at Tierp in June!

Gullqvist eyes the Wulcano.
16th May: Multiple FIA European Pro Modified Champion Micke Gullqvist is headed to Santa Pod Raceway for this weekend's Doorslammers, a race which he says will be an odd one for the team since they have not raced no-rules since the 1990s:

A big challenge is of course that we have the first round of the FIA Championship coming up next weekend. A supercharged Pro Mod car is a highly-restricted racing vehicle. We have restrictions on valve sizes, electronics (no traction control), no lock up clutch or converter, supercharger type and design, overdrive and minimum weight. The reason for those rules has been to protect the nitrous cars so they are able to compete with the blown cars. Looking at the entry list for the Doorslammers, I see thirteen entries designed for Pro Mod racing and one entry which has everything we're not allowed to use on a Pro Mod car.

That one-off car is Mathias Wulcan's '69 Camaro, which is purpose-built for no-rules doorslammer racing. That car is actually the only "correct" car for an event like this, and in theory they could be cruising to win the event. In a way it feels good to not be one of the favorites to win, as we really should not have a chance. Those cars normally run over the eighth mile, but a few have tested their performance over the quarter mile and ran in the 5.4s. I believe the record for those kind of cars is around 5.45 over the quarter mile, whilst world class performance for a Pro Mod car would be in the low 5.7s. An FIA Pro Mod has more weight than NHRA, but 3.5% more overdrive, so it's very hard to compare with them.

For us it will be a good test session for the Main Event and who knows, maybe we could even go a few rounds on Sunday. See you at the track!

Lucas with your Sprout.

16th May: Just in time for next week's round of the FIM Europe Super Street Bike Championship at the FIA/FIM Main Event, UK Super Street Bike racer Steve Mead is pleased to announce that Les Downey of Lucas Oil Products UK has confirmed continued sponsorship in 2018. Steve also has some good news on the tuning front:

Lucas Oil Products have been a huge support to me for more than five years now, supplying me with a huge range of products. I also have Walter Sprout tuning for me again this year. He is also tuning for various racers over the Pond and in Europe and the UK. I think that most people know he's been behind Mogens Lund's very quick bike for a while now.

I'll be looking to improve on last year's 7.28 PB in what is getting a tougher Super Street Bike field at every event!

Guy's perfect start.
16th May: Jemma Bromley writes that Jedd Guy's victory in Outlaw Anglia at the weekend's NSRA Nostalgia Nationals was the perfect start to a season which nearly didn't happen:


After a tough winter with financial struggles the 2018 season was nearly over before it had even begun. Some cutbacks were made, plenty of overtime was worked, and things started to pick up and look brighter for this season... even if we have now got a wedding to plan!

The excitement of being back on our feet was short-lived once Big Bang was cancelled and added a month to the wait when the team was already itching to get back to the track. However, this was definitely in the best interests of the whole drag racing community as there was some much needed sun in that gap!

Around came Nostalgia Nationals and the nervous excitement started to build about racing on a new track for the first time, especially as Jedd felt like he hadn't driven the car in a lifetime, a bit dramatic I know. All the nerves quickly vanished once he was in the burnout box about to do the biggest burnout we've had in a while.

On to qualifying and we took it easy to get a feel for the track. This then gave Jedd the determination to get a seven-second pass on the new track and our first event of the year. Alas it wasn't to be! We had an 8.01 which bagged us the top qualifying spot and the NSRA Quickest Outlaw Anglia ET Award.


Eliminations on Sunday and we had a bye in the first round, followed by a very lively race with Gary Bird in which we both experienced traction issues but we took the win. After Gary we faced Mick Taylor and then into the finals with Steve Wells. This was set to be a close race as Steve had been running quite consistent 8.4s all weekend and, as always, was wired to the Tree. We made a few changes to the car to make the wheelies smaller and to add more control to get it down the track straighter.

All in all this seemed to help as we ran an 8.2 against Steve's 8.7, however the race had already been won on the start line as Steve went red. We came home with the event win putting our season off to a perfect start! The celebrations were certainly added to by the fact that it was Scott Crookston's début event with the sister car (Jedd Guy chassis). Scott ran a PB of 8.53, got second qualifying spot, and got to the semi-finals!

Thanks to everyone at Santa Pod Raceway and theh NSRA for putting the event on, and thanks to the Outlaw Anglia class for being the usual bunch of loonies! Last but not least thanks to Jeff Bull for building a fantastic "street" engine which has far surpassed anyone's expectations. Can't wait to see what he builds next... wink wink.

Web site updates.
16th May: Paul Bryan has been busy recently updating his Flickr site with pictures from the No Prep Nationals, which you can check out by clicking here, and from the NSRA Nostalgia Nationals, which you can check out by clicking here. Both galleries are excellent and well worth a look.

Stuart Mitchell.
15th May: We were very sorry to hear of the death of photographer Stuart Mitchell whose work sometimes graced the pages of Eurodragster.com and whose name, although he photographed widely, was particularly familiar in the racing community courtesy of his spectacular Gasser Circus pictures.

Far too many people add the word "Photography" to one's name these days but Stuart had every right to do so. He was not just a photographer but an artist. A very friendly and helpful guy into the bargain, widely-known and well-liked and one of those photogs who never felt the need to tell you how good he was.

Our sympathies to Stuart's family and friends. It probably does not offer much solace now but Stuart's pictures will ever stand in tribute to a fine fellow.

Recall: RJS SFI 3.3 arm restraints.

15th May: Thanks to Tech Inspector Frans Steilberg for passing on the news that arm restraints manufactured and certified to SFI Specification 3.3 by RJS and equipped with snap-clasp type tethers have been found to be non-compliant with SFI Specification 3.3. All snap-clasp type arm restraint assemblies manufactured and certified to SFI Specification 3.3 by RJS must be immediately be removed from service and returned to RJS.

You can read the full bulletin from the SFI (PDF format) by clicking here.

Doorslammers update.
15th May: The eagerly-anticipated Doorslammers event returns to Santa Pod Raceway this weekend with a new and improved format and whopping prize fund. The entry list is looking strong and one which is sure to produce some of the most exciting racing seen in recent years. Tickets are still available at www.eticketing.co.uk/santapodraceway or on the gate.

James Forster has been in touch with key details of the arrangments for racers contesting the event:

Gates are open between 10:00 and 19:00 tomorrow (Thursday) for race teams only.  After that, gates open at 08:00 on Friday for the duration of the event.

Don't forget that this Friday is also an All Torque Test Day, which still has plenty of spaces available at the moment to get some testing in. With that said, spaces are limited and issued on a first-come first-served basis. Details at www.rwyb.com.

You'll find some drivers' briefing information in your ticket envelope. Please have a good read of the information. There is also a drivers' meeting taking place in the announcement area, next to the shop in the pits, at 09:00 on Saturday. You must attend so please make sure you're in for then. The track opens at 09:30 for heads-up qualifying, and the bracket test run is at 10:00. Full running orders are in the event programme with which you'll be issued on arrival.

The track is scheduled to close at 18:00 on Saturday at which time heads-up qualifying will end, so make sure that you've recorded a time with which you're happy before then, especially in classes which aren't all run. The fire-up road will be closed shortly before that to allow us to finish on time so don't be disappointed if you've left it too late and are turned away. If you're not in the field at that point, and miss the cut-off, you'll be out.

Keep it safe – if you normally run in MSA / FIA competition you will be expected to have the same safety equipment with which you normally run, so make sure that you bring all of your kit.

Entries into the heads-up classes must record a time on Saturday to qualify for Sunday's eliminations, even if it's an all-run field.

Heads-up racers must attend the first round draw on in the announcement area at 18:30 on Saturday. You must at least send a team representative for the subsequent draws on Sunday.

Power will be turned on from Friday lunchtime.

Please be aware that you will need to sign on as usual.



Outlaw Street racer Simon Paul adds: "As we look forward to the Doorslammers I have found three dash plaques from the original Gary's Doorslammer Nationals at Santa Pod in 1985, 1986 and 1987).  I can't remember whether the 2½" square dash plaques were given away free or if I bought them. However an interesting piece of memorabilia from some great events from over thirty years ago. I hope that the new Doorslammers event will be as successful!"

SFI 61.1 turbochargers.
14th May: Geoff Martin of the UK Tech Team has been in touch to remind racers that of 20th Apri, SFI Spec 61.1 turbocharger certification life has been revised from one year to two years.

For more details see our news item of 27th March. If you have any queries then you can contact Geoff on ukchassis2@btinternet.com.

NSRA Nostalgia Nationals results.
14th May: Congratulations to the winners at the weekend's NSRA Nostalgia Nationals at Santa Pod Raceway:

Outlaw Anglia: Jedd Guy 8.2122/163.07 def. Steve Wells 8.7097/154.68 DQ red light
Nostalgia Super Stock: Lee Chiles (10.90) 10.9973/117.01 def. James Oliver (9.74) 9.7530/135.68 DQ red light
Gasser Circus: Tim Holmes (10.70) 10.7966/112.63 def. Martyn Hallam (10.92) 11.0377/117.43
Tri Chevy Shootout: Rob Smallworth 8.7577/150.07 def. Graham Smith 10.0381/136.98

The Gasser Circus final was decided by 0.0010 seconds, which equated to 2.07 inches.

You can check out our John Woolfe Racing-sponsored NSRA Nostalgia Nationals pit notes, pictures, qualifying and elimination results by clicking here or by clicking on the John Woolfe Racing Event Coverage link on the left-hand side of any Eurodragster.com page.

NitrOlympX Sportsman fields reduced.
12th May: NitrOlympX Race Director Jerry Lackey has been in touch with some important news about a reduction in Sportsman field sizes at this year's event on 17th-19th August:

Based on our past experience of time problems during our three day event, we are forced to reduce the number of entries which can be accepted for 2018. We can no longer accept almost 300 entries as in the past and risk losing finals or reducing the planed number of qualifying rounds. All Sportsman classes have been reduced as follows:


| | | |
| --- | --- | --- |
| Class | Qualifying | Eliminations |
| Supertwin Gas | 16 | 16 |
| Funny Bike | 10 | 8 |
| Competition Eliminator | 16 | 16 |
| Super Comp | 16 | 8 |
| Super Gas | 10 | 8 |
| Pro ET | 40 | 32 |
| Super Pro ET | 32 | 32 |
| Junior Dragster | 20 | 16 |

The standard entry fee until 27th July for all classes excepting Junior Dragster is €250. The new entry fee for Junior Dragster until 27th July is €30.

In order to ensure that we are accepting the best in each class, we are forced to strictly enforce our long-standing General Acceptance rule that two time slips must be submitted with your entry form. This rule has been in our Invitation for several years. Those racers with the best results based upon the time slips submitted with their entry forms, and transferring the entry fee, will be processed first. Entry acceptance and verification will take place via E-Mail as in the past.

We plan to have all our 2018 invitations, entry forms and racers' information on our web site at www.nitrolympx.de no later than mid-June.

We appreciate the racers' understanding our decision to make changes which we think will make our event even stronger, and which has been made in the interest of both racers and spectators.

Official: Shakespeare County Raceway closed.
10th May: Jerry Cookson has been in touch to confirm that the UK's Shakespeare County Raceway is officially closed:

It is with regret that I now have to inform the UK drag racing community that after 44 years as an operational drag strip there will be no more racing activities taking place at Long Marston Airfield's Shakespeare County Raceway. The owners of the airfield along with the tracks marshals and officials would like to thank everyone who over the years has supported the track since its very first national drag meet in 1973 by the National Drag Racing Club. Furthermore we would like to wish all the racers and fans every success for the future.

If any racers and supporters have caravans stored on site we ask that they please remove them from the airfield's storage area by the end of May. The removal of caravans can be made during any week day between the hours of 9.00 am and 6.00 pm or Saturdays between 9.00 am to 1.00pm. The airfield is closed on Sundays. Prior arrangement and pick up details can be made by calling Kenny on 07595 412482 or me on 07595 411079.

It's been a pleasure knowing everyone in my twelve or so years looking after the Raceway's interests, calling the races over the PA, and organising some great events, and I think I can safely speak for everyone who has been involved with the track since its early beginnings. I'll see you somewhere at the strip real soon.

50 years of John Woolfe Racing, Part 2.
10th May: Dave Riswick, CEO of Eurodragster.com sponsor John Woolfe Racing, is celebrating the fiftieth anniversary of involvement in drag racing as Easter 1968 marked the date of the first appearance of the JWR name and colours on a drag racing car. Below is the second of ten instalments of the story of John Woolfe Racing's involvement with our sport, this chapter starting in 1968. Mouse-over any picture for a caption:

The Elvington World Records Weekend which John attended in early October also presented an opportunity for him to watch Rex Sluggett's fuel dragster Tudor Rose set a new World Record with Dennis Priddle at the helm. John had never witnessed the shattering sound of a supercharged fuel dragster before. The sheer power of the 426 Keith Black Chrysler took his breath away.



This encounter in Yorkshire led John to consider how he could become more involved in drag racing. Before the paint had dried, I had rounded up some of the key people in the sport for him to have a get together with at his London flat to discuss the idea of locating a drag racing venue site much closer to London. In attendance was Dick Lawrence, Bernard Davies, Peter Billinton, Clive Skilton, Dennis Priddle, Mark Stratton, and myself. The meeting went well and everyone contributed to the discussions resulting in a job list for each constituent . John held a subsequent meeting between Rex Sluggett and Dennis Priddle during which John suggested that he take a financial interest in the continued running of the Tudor Rose Partnership.



In this year John Woolfe really changed my life and that of drag racing with the Hustler team. Once Woolfe was on board with drag racing he knew that he wanted more. About this time, my stint with the United States Air Force was almost finished and I was heading back to my West Coast roots.

John invited me down to London for talks about the future of his organisation and in doing so he proposed that I came back from America once I was free from the US Government and join him in managing John Woolfe Racing and the newly planned operation based on the A1 near St Neots, in Huntingdonshire. Having accepted the challenge of going into partnership with him, I was able to return to the UK in July and dive into a dream job and take up the opportunity of opening one of the first American style Speed Shops in the UK.



By the end of the year we held our Grand Opening of what became Pitstop Motors, the trading name to front the John Woolfe Racing workshops at the back of the petrol station site. I became an official petrol pump attendant for AMOCO petroleum. What a challenge, I didn't look back on this for many a year. So busy was I handing out quadruple Green Shield stamps!

John Woolfe was very active with the Roundy Round brigade and he left the drag racing to Mark Stratton and the Hustler team for 1969. John gave Mark the heads up to build a new drag racing machine. Mark was not idle and as the 1968 season drew to a close the development of John Woolfe Racing, drag racing style really took off.

Mark Stratton's profession was, of all things, button salesman. Yes, buttons. His father was the MD of a London based company specialising in this product and as a result Mark scaled the whole of the UK visiting large department stores. This gave him the chance to get to know where various drag racers hung out and Mark found himself in the north of the country visiting some of the early regional representatives appointed by John Bennett, Chairman of the British Drag Racing & Hot Rod Association.

One of the reps worked for Reliant Motor Company in Tamworth, Staffordshire on the A5 and one day while visiting, the rep mentioned that Reliant just announced the launch of a new estate version of the Scimitar saloon, the Reliant Scimitar GTE. Well the next thing we knew there was this fibreglass GTE body sitting in Mark's driveway which mysteriously appeared one night in late November, compliments of Reliant.



It wasn't long before the Hustler boys gathered and began constructing one of the very first Funny Cars British Style. The Big Block Chevy from last season's BSA Scout now found a new home and a state of the art B&M Turbo Hydro Clutch transmission was ordered from California and by the early weeks of April the Reliant Scimitar GTE was débuted at the Pod for shakedown runs. It was a handful but showed great potential for the period. With the exception of Colin Mullen's Invader, nothing like it had arrived in drag racing and was an immediate sensation. Mark's wife Daphne christened the car Whistler.



John's chief mechanic Mike Treutlein was the first to drive it and after one run said it goes like hell but it doesn't have any brakes. Next, I took it out and did a couple of half-track runs and decided that Mike was right! It frightened me big time. I thought "This isn't for me" and there was Stratton smiling when we pushed it back into the pits. Teething troubles were soon resolved and a parachute was fitted that afternoon and so out I went again. This didn't make any real difference and I decided that it would take a much braver driver than me to make this work. No one else wanted to drive it so back to Mark's workshop and a major overhaul of the brake system was carried out.


We took it back to Santa Pod again for the early May meeting and there was Dennis Priddle mooching around the car. Having had an interesting chat, I said "Would you like to have a go at driving Whistler?". He smiled and signed on. He kept his foot in it and much to our surprise the car ran a respectable mid 11.00 second time at about 108 mph and Dennis actually managed to stop before the Reliant went into the pile of pig shit at the end of the runway. Whistler won the Top Competition place that day. But wait a minute there were only a couple of Jags running in that class. Well what the heck, we were all impressed and so was Dennis. That being settled I offered him the opportunity to drive the car again at the Whitsun meeting at the end of the month, and for everyone's efforts this day, Priddle and the Hustler team won a little trophy.

Mark had settled the car down and the Whistler was becoming predictable and Dennis appeared to be enjoying it. A few weeks later at the BDR&HRA's Big Go over the Whitsun weekend Dennis was back at the wheel, proving the car and himself worthy by winning Top Competition Altered with an ET of 11.35/122.

Less than two weeks later the whole world stopped.

In the opening lap of the 1969 Le Mans 24-hour race, John Woolfe crashed his Porsche 917. Having been thrown from the car, he died instantly. Everyone was in shock. All of us being so young found it difficult to cope with the reality that John who was only 37 years old was gone.



Things were going so well and then all of a sudden you realize just how fragile life really is. John died doing what he loved. He was put to rest at the Hoop Lane Synagogue Cemetery in Finchley, North London. This was so long ago and to this day it rings in my head... what if? What captures the time that has passed is summed up by explaining that this all happened before man set foot on the Moon.

Some weeks of down time and reflection took place before Arnold Burton, John's partner in the John Woolfe circuit racing side of things, visited Pitstop Motors and after lengthy discussions said that he wanted to carry on and felt that John would have wanted it this way.

Soon we were attempting to get back up and going again. However, it was difficult. But then the Swedish Hot Rod Association invited us to their 2nd International Drag Race meeting being held at Anderstorp Raceway on 26th-27th July. Whistler had clutch problems, however Dennis did manage to win the event and the Swedes loved the John Woolfe Whistler. Dennis was already a household name with the Swedish drag racing fraternity from driving Tudor Rose at their inaugural drag race meeting the year earlier.



Once back in the UK, Whistler was entered in the Woodvale, Merseyside drag race and was beaten by Hush Too, a Jag-powered altered which caught Dennis by surprise when Ed Gurney put a hole shot on him and won with a slower time. "He who snoozes loses", but not for long...



Dennis drove Whistler again at the 1969 August Bank Holiday meeting at Santa Pod, winning with a personal best of 10.58/129.99 against Fred Whittle's Shutdown. This signalled the last race in which Whistler competed. Dennis was presented with the Championship Trophy by Bob Phelps. I was impressed.

No Prep Nationals report.
10th May: As promised we have augmented our No Prep Nationals coverage with a report and second gallery kindly supplied by Bob Roberts.

You can check out No Prep Nationals report and galleries, which are presented in association with John Woolfe Racing, by clicking here or by clicking on the John Woolfe Racing Event Coverage link on the left-hand side of any Eurodragster.com page.

Perfect ET Award continues.


8th May: We are pleased to announce that Vitesse Labelling Products will sponsor the Eurodragster.com Perfect ET Award for the remainder of 2018.

The first of eight companies to offer to take up the Perfect ET Award, Vitesse Labelling Products is owned by Modurstang Pro ET racer and multiple UK National Sportsman ET Champion Al Platt and offers labelling services to small and large companies including those in the clothing, chemical, food and automotive industries as well as to the NHS, local authority and government. For more details visit www.vitesse-labelling.co.uk or call 0161 343 3383.

The Eurodragster.com / Vitesse Labelling Products Perfect ET Award will be awarded for the first run at an event +0.000 on index or dial-in and will start at £50. If not won at an event then the prize fund will be increased by £50 for the following event; if it is won then it will be reset to £50 for the following event.

To be eligible to win the Award, decals (right) must be carried, clearly visible, one on each side of the vehicle. If a Perfect ET is recorded without decals then there will be no argument, we will not pay out and the money will be awarded to the next racer to record a Perfect ET. Decals will be available in Signing On commencing with the FIA/FIM Main Event.

The Eurodragster.com / Vitesse Labelling Products Perfect ET Award will be available at the following events, all at Santa Pod Raceway:
FIA/FIM Main Event
SPRC Summernationals
Bug Jam
Redline Rumble (Championship bike classes)
FIA/FIM European Finals
UK National Finals
A big Thank You to Al and Linda Platt for their support of the Perfect ET Award and of Eurodragster.com.

We would also like to pay tribute again to Derek and Fiona Flynn of Gold RV for their long support of the Perfect Awards scheme and their continuing support of Eurodragster.com.

No Prep Nationals gallery.
8th May: Lee Huxley and Harrison Brown duked it out for the final of the headline event at yesterday's No Prep Nationals at Rockingham Drag Strip with Lee merging victorious in the eighth-mile flashlight-start race.

A report will follow shortly but you can check out a gallery of yesterday's events, which is presented in association with John Woolfe Racing, by clicking here or by clicking on the John Woolfe Racing Event Coverage link on the left-hand side of any Eurodragster.com page. Many thanks to Diana Macrae and Callum Pudge for their hard work and rapid turn-round of pictures.

Sisters make the finals.
7th May: UK Pro Stock Bike racer Bobby Frazier returns from Kunmadaras in Hungary with news of success for the family and for Shark Attack Racing:

Three UK Junior Drag Bike entrants made the trip to Hungary: Meggie, Blade Dummer and Liam Holgate. All three riders were a credit to their sport and represented the UK with smiles and professionalism. Meggie Talbot left Hungary with a new PB of 9.23 seconds, number one qualifier and victory in the first-ever round of the FIM Europe Junior Drag Bike Cup, beating Blade Dummer in a close-fought final. 



At the last minute I decided to take the Pro Stock Bike to test. Having never done a full pass my PB was originally 9.24 and I went into the weekend with no expectations other than a hope to get into the eights. After running an 8.47 I decided to enter the Hungarian Championship round in Competition Bike. An 8.48 and an 8.34 followed and then I ran an 8.13 to get into the final.

Unfortunately we lost in the final by the smallest of margins but to be runner-up never having made a full pass, and having gone in to the weekend expecting to leave in the high eights, we were more than happy with this result.

Meggie and I would like to thank all of our sponsors Eurol, Tijger Leathers, Bikers World, NGK and doyousee.me, and to thank all the crew at the Hungarian Drag Arena for a top weekend. Special thanks go to Rene van den Berg for making all of this possible and finally to Kerryanne van den Berg and Chris Hope.

Swift snippets.
7th May: Our sympathies to the family and friends of steam rocket pioneer François Gissy who was killed in an accident at the end of a high-speed run on his rocket bicycle at the weekend. François' world record speed of 333 kmh is likely to last a long time which makes a fine legacy.

We would like to say a big Happy Birthday with hugs to Hayley Fyfe of the UK's Wrathchild Wild Bunch team who was a willing participant in this year's April Fool at the Festival of Power. Have a lovely day Hayley.

VHRA Vintage Nationals gallery.
7th May: The VHRA Vintage Nationals took place in beautiful weather at Santa Pod Raceway yesterday (Sunday). In association with John Woolfe Racing we have posted an end-day gallery which you can check out by clicking here or by clicking on the John Woolfe Racing Event Coverage link on the left-hand side of any Eurodragster.com page.

Drag racing historian Nick Pettit has posted a fine highlights video of the event which you can check out on YouTube at www.youtube.com/watch?v=6RzktoV7sFQ.

Apologies for the audio problems with yesterday's webcast. The two exterior mics, which feed in the trackside sound, were hissing, popping and banging. We tried everything with the remote assistance of Julian of Nitro FM but nothing worked so we had to go with the PA feed which was mainly music. We have since had an idea of what may have been wrong but, whatever, we will sort it with Julian for this weekend's Webster Race Engineering / Nimbus Motorsport webcast of the NSRA Nostalgia Nationals.

OCS Group Open Day gallery.
5th May: Today's Open Day at the premises of OCS Group wasa joyful occasion which took place in glorious weather. It was attended by a large number of fine-looking cars as well as those in the workshops. The paint shop and dyno room were also open for inspection.

In association with John Woolfe Racing we are pleased to bring you a gallery of 100 pictures courtesy of Kirstie and your News Editor. You can check it out by clicking here or by clicking on the John Woolfe Racing Event Coverage link on the left-hand side of any Eurodragster.com page.

We are now in place at Santa Pod Raceway setting up the Webster Race Engineering / Nimbus Motorsport webcam kit for tomorrow's webcast of the VHRA Vintage Nationals.

Garrett gives it up.

3rd May: UK Pro Modified racer Rick Garrett has announced that he has to retire from racing and that consequently his low six-second Willys is up for sale.

"I have had some great times with all the other racers, but unfortunately my racing days are over", Rick told Eurodragster.com. "The car has got to be sold due to work commitments. It really is quite an upsetting time but I have got to hang my boots up."

The Mauney-built carbon fibre-bodied Willys is up to spec and comes complete with 872 ci motor and a stack of spares. Rick's all-but-new tractor-trailer is also for sale. For full details check out Cars For Sale in our Jeff Bull Race Engines-sponsored Swap Meet.

Swift snippets.
3rd May: Many thanks to Andy Marrs for passing us the official Fast Show timing data. You can check it out by clicking here or by clicking on the Timing Data link on the left-hand side of any Eurodragster.com page.

Weekend event coverage.
3rd May: Eurodragster.com will be out and about this weekend to bring you event coverage in association with John Woolfe Racing.

We start with Saturday's OCS Group Open Day from which we will post a gallery late in the day.

We then move on to Santa Pod Raceway for Sunday's VHRA Vintage Nationals. The Webster Race Engineering / Nimbus Motorsport webcam will be on-line so long as the track is open, and we will post a gallery at the end of the day.

Finally a report of Monday's No Prep Nationals at Rockingham Drag Strip will be posted after the event is finished.

We will post direct Home Page links as appropriate over the weekend, but you will be able to reach our coverage of all of these events by clicking here or by clicking on the John Woolfe Racing Event Coverage link on the left-hand side of any Eurodragster.com page.

FIA/FIM Main Event entry update.
1st May: Many thanks to Santa Pod Racers Club Secretary Ian Marshall for sending us the final version of the official entry list for the FIA/FIM Main Event, which takes place at Santa Pod Raceway on 25th-28th May and which is the first round of the FIA European Championships and the first and second rounds of the FIM European Championships as well as a UK and/or SPRC Championship round for Comp Eliminator, Gearhead Garage UK Super Pro ET, Modurstang Pro ET, Super Comp, Terry Gibbs Super Gas Shootout 2018, Super Street, Topspeed Automotive Street Eliminator and Lucas Oil Junior Dragster.

You can check out the Main Event entry list by clicking here or by clicking on the John Woolfe Racing Event Coverage link on the left-hand side of any Eurodragster.com page.

Standard-rate entry has closed; entry now, if accepted, may be subject to a Late Entry penalty. If you have any queries about Main Event entry then please get in touch with Ian on 01933 313625 (outside the UK +44 1933 313625) or E-Mail ir.marshall@btconnect.com.

North Weald petition opened.
1st May: Thanks to Damian Burke for passing on details of an on-line petition to Epping Council to reconsider their refusal to allow North Weald Drag Strip a licence for RWYB events this season.

As well as running tightly-organised and hugely popular events the organisers of racing at North Weald have for several years contributed in a major way towards the reduction of street racing in what is a very large catchment area. As ever there are probably other interests and motives about which we do not know but it is not an unfamiliar story that a single individual making enough fuss stops a race track operating despite majority support, and that is what has happened here.

If you would like to add your name to the petition to Epping Council then you can read more and sign by clicking here.

Swift snippets.
1st May: Our next - or, thanks to the weather, the first - scheduled Webster Race Engineering / Nimbus Motorsport webcast is from this Sunday's VHRA Vintage Nationals at Santa Pod Raceway. There will also be an end-day gallery presented in association with John Woolfe Racing.



Many thanks to Mike Collins for sending us the usual preview of his column in the latest issue of Street Machine magazine, available if you are quick, plus bonus material exclusively for Eurodragster.com readers. Click on the images above for the PDF downloads.

No Prep entry update.
1st May: If you are planning on entering the Gearhead Garage No Prep Nationals, which is to be held at Rockingham Dragstrip this coming Monday (7th), then advance entry closes this Thursday. Paul Marston writes:

You can enter via Facebook on the Rockingham Dragstrip page, E-Mail pmracing@gmail.com, or call me for an entry form on 07831 650230. If you want to arrive on Sunday ready for Monday then you must pre-enter. After that we are happy to accept entries on the day for all classes - No Prep, Grudge or RWYB - and for cars, bikes and karts.

We must thank our sponsors who have been such a great help. Mick Pusey and Gearhead Garage for taking the title sponsorship and providing the commemorative T-Shirts to every No Prep and Grudge Competitor, lane sponsor and prize money from Comanche Racecars - a fair number of the entries come from their workshops. Lane sponsor Southern Rebel Speed Shop, again we appreciate all you help, and last but by no means least JT Construction who are sponsoring the trophies and has added another £500 to the prize fund for the winner of the No Prep Nationals. I am sure I speak for all the competitors when I say that we very much appreciate the support of the sponsors.

With more than twenty entries in No Prep Nationals 2 there is a prize pot of £1500 cash up for grabs for the winner. There is no favourite, no way of telling who is going to win. This is no prep, heads-up, eighth-mile, no time, no speed, flashlight start, Street Outlaw-style racing here in the UK. Come and watch history being made at Rockingham Dragstrip, the new home of no prep racing.

As most people now know the drag racing is just one part of the RD3 Event at Rockingham Motor Speedway on Monday. Also featured are drifting and track day testing on the National circuit, there is also a show'n'shine car show in the inner paddock. Spectator admission to all areas is £10 in advance and £12 on the gate. Gates open sharp at 08:00 and the track action starts at 09:00. Look forward to seeing you all there. Special thanks to Rockingham Motor Speedway for hosting us.


Earlier news