General
Home Page
Add a web site
Jeff Bull Swap Meet
Send a News Item
Site Search by Hauser Racing
2019 FIA/FIM Championships schedule
News, Coverage, Features
Latest News
John Woolfe Racing Event Coverage
OCS Paint Points Standings
Features, Interviews, Tributes
Racer Blogs Lex 01/03
WRE/Nimbus Webcam
LA Racing Parts Links
Racers' web sites
Associations, Clubs
Race calendars
Results, Reports, Info
Pictures, Video
Performance Parts, Merchandise
Sponsors
Tracks, Shows
Information
Timing Data
European and UK Bests
Champions' Champions
Editor's Diary archive
























FHRA Nitro Nationals gallery.
30th June: VWDRC Chair Luke Stevenson is at Alastaro and kindly sent us a gallery of off-track pictures, which are presented in association with Lucas Oil Products and which you can check out byclicking on the picture at right, by clicking here, or by clicking on the Features, Interviews, Tributes link on the left-hand side of any Eurodragster.com page.

Results sheets are being posted on FHRA's forum and can be checked out by clicking here. On page one just scroll down a little to seethe first results.

The generation game.
29th June: UK Modurstang Pro ET and Super Street racers John and Nicole Parker, aka Billy and Li'l Miss Billie, have scores to settle at Dragstalgia at Santa Pod Raceway in July, not least with each other. John explained in braille to Eurodragster.com:


Parker Racing are looking forward to their Dragstalgia début in the Custom Car Invitational. To date my best time in the family Chevy Nova is 10.80 whilst Nicole has run a 10.58.

The Chevy is getting some last-minute prep at Zannetec and then we'll be looking to transbrake launch and to run the old girl right out the back door. Like Highlander there can be only one, so Dragstalgia is where we settle bragging rights for this season. I will be running on Saturday and Nicole will run on Sunday. It's as simple as that, although if Nicole goes quicker on Sunday the track, conditions, headwind etc were rubbish on Saturday.

What we need now are some incentives to run fast. Who is running in the Custom Car Invitational with a low ten- or high nine-second car whom we can call out and chase down?

Clastres #6 a hit.
29th June: Our good buddy Markus Münch had a fantastic time at Clastres #6 in France last weekend:



French, British, German, Swiss, Dutch and Belgian racers had fun in the sun. A good track resulted in some serious PBs including by Alain Dürr, Franz Aschenbrenner, Christophe Dubois and Dirk Kunold, so the track had to be right. The warm and sunny weather (not too hot) heated the track and provided decent air.



Pro ET, Super Pro ET, Junior Dragster, Street and Test and Tune all had plenty of tracktime. Six qualifying sessions and then eliminations were run throughout Saturday and Sunday. Many spectators where there, especially from the GB to see what it is like in France. All of them will return with their cars in tow and not just the Brits.



Thank you very much to the French ATD, Custom Gang Racing, Eric Angeloni and all of the helpers. We will be back.

You can check out a gallery of Markus' excellent pictures at www.dragmag.de.

Girls of F1 take a Dare.
29th June: Two hundred girls, comprising local school students and the daughters of Formula One team personnel, gathered at Santa Pod Raceway last week for an eye-opening insight into the thrilling behind-the-scenes world of the motorsport industry. 

Santa Pod, the home of European FIA Drag Racing, provided the perfect adrenaline-fuelled backdrop for the eight-to-eleven-year-old audience who were treated to impressive on-track displays by some of sport's fastest female stars. One of these was a leading Junior Drag Bike racer, twelve-year-old Meggie Talbot,  who has been competing internationally since she was eight. Meggie put her race bike through its paces on the track to the delight of the excited crowd and afterwards spoke about her love of the sport and how she became involved. 

In addition to witnessing the high-speed spectacle that Santa Pod had specially laid on, the Dare To Be Different girls also took part in hands-on motorsport and STEM activities - real-life 'tasters'  as to what a future in this and other related industries could potentially offer them. 


Included in the timetable were a 'pit-stop challenge' where the girls worked in teams to change a wheel against the clock; interview and presentation tutorials with D2BD's media ambassador Louise Goodman; a guided tour of a McLaren Formula One car; an entertaining, educational and team-building exercise to construct a working hoverboard assisted by National flagship programme STEMnet (Science, Technology, Engineering and Mathematics Network); a Reaction Time test with the Pirelli Batak Board; a lesson in life-saving resuscitation techniques and vital aspects regarding health and safety. In addition, the F1 In Schools Programme was there to showcase its inspirational learning resources.

Santa Pod's Robin Jackson says, "Dare To Be Different's visit to Santa Pod has been rewarding and significant for two major reasons - it brings together spheres of motor sport that rarely meet; and also we hope will inspire a new, young generation of potential female participants. We are fortunate that female participation and achievement throughout drag racing is already at high levels to the extent that, within our sport, a driver's or rider's gender is simply not a story. Drag racing's keenest contribution to Dare To Be Different might prove to be its long history of gender equality."

Susie Wolff says "It's fantastic to have such a successful D2BD headline event at Santa Pod  and to combine this with the F1 daughters and schools day. For most of the girls that were here,  this was their very first encounter with drag racing, a branch of motorsport which has been crowning female Champions for decades. It's been extremely inspiring for all of us on the D2BD team to see just how many girls and women take part in this discipline and how massively successful they are!

"The whole idea of Dare To be Different is about pushing girls out of the their comfort zones and encouraging them to try something new. Ultimately we want to see more girls coming into motorsport at grass-roots level and looking for careers within the industry."

Launched by Susie Wolff MBE and the Motorsports Association back in 2016,  Dare To Be Different aims to inspire, connect and celebrate women not only in motorsport but in all perceived male-dominated industries. Since its inception, the ground-breaking project has already hosted over twenty five headline events in the UK, Germany and Australia and touched the lives of almost three thousand primary-age school girls.

A picture for Priddle.

28th June: Keith Lee has been in touch to inform us that UK Legend Dennis Priddle, the subject of Keith's forthcoming book, is celebrating his birthday today. Along with Keith and his wife Annie, we at Eurodragster.com wish Dennis a very Happy Birthday.

As a timely little birthday present, Keith is pleased to report that he has just received the finalised front cover artwork for the book which he has so been busy writing, Mister Six: The Story of Drag Racing Legend Dennis Priddle.

Keith says "My thanks to Darren West for all his efforts in producing the cover, which I am very pleased with, and am able to reveal today. I am now working on completing the final chapter of what has been a mammoth task, prior to starting on the final book layout. I must thank both Annie and Dennis, and also Dennis' wife Sandra, for all playing such an active part in checking the text over the past few weeks. It has proved invaluable work - and probably caused Dennis to silently curse me along the way, as he underwent a cataract removal during that period!"

There is some exciting news to come during the next week about the launch being planned for this major work about one of the sport's most famous characters.

More information about the progress of the book is available on Keith's Author's Blog on the excellent Acceleration Archive web site at www.theaccelerationarchive.co.uk. The Facebook group Mr. Six - The Dennis Priddle Story can be found at www.facebook.com/groups/398554693879332.

Dragstalgia update.
27th June: James Forster of Santa Pod Raceway has been in touch with an important update both for those running at, planning to run at, or planning to attend Dragstalgia on 13th-15th July:


If you are planning on racing in one of the invited classes please remember to book in before 17:00 UK next Friday, 6th July. We will not be able to accept any entries after that point. To book in to race, call the Dragstalgia team on 01234 782828 (outside the UK +44 1234 782828).

Next Friday is also the closing date for advanced price admission tickets so whether you're racing or coming along to spectate then make sure you book in before that deadline to save a few quid.

The entry list is already looking great with strong fields in all classes but we know there are more to come. You can view the current list at www.dragstalgia.co.uk.

Don't forget that we will be holding an additional race session from 17:00 on Friday for Willys Wars, Nostalgia Superstock, Wild Bunch, Outlaw Anglia and Supercharged Outlaws.

The Friday Run What You Brung will be starting earlier than previously. RWYB will be taking place from 10:00 to 16:30 which offers a great opportunity to sneak in some pre-event testing or simply make the most of the available track time. This is open to all pre-1980 vehicles so even if you're not taking part in the weekends racing, you're welcome to get some RWYB in before sitting back and watching the Pros.

Gates will be open to those with racer tickets only from 12:00 to 19:00 on Thursday 5th. Gates will then re-open at 08:00 on Friday morning.

Don't forget you need to present your race vouchers in the Signing On office to get yourself signed in for the weekend's racing.

To see the full line-up visit www.dragstalgia.co.uk - you don't want to miss it!

Bug Jam entry update.
27th June: Many thanks to Santa Pod Racers Club Secretary Ian Marshall for forwarding us Version 3 of the official entry list for Bug Jam, which takes place at Santa Pod Raceway on Friday-Sunday 20th-22nd July (racing Saturday and Sunday). You can check out the entry list by clicking here or by clicking on the John Woolfe Racing Event Coverage link on the left-hand side of any Eurodragster.com page.

The official closing date for Bug Jam entry is this Friday (29th), after which entry, if accepted, may be subject to a Late Entry penalty. You can find the official Bug Jam entry forms on the Information link of the SPRC web site at www.eurodragster.com/sprc.

If you have any queries about Bug Jam entry then please get in touch with Ian on 01933 313625 (outside the UK +44 1933 313625) or E-Mail ir.marshall@btconnect.com.

Thirty years of Bert.

27th June: UK Pro Modified racer Bert Englefield, who has been much-missed this season but who is thankfully contesting this weekend's SPRC Summernationals at Santa Pod Raceway, writes that he is now in his thirtieth year of Pro Modified:

In 1998 I entered the first ever Pro Modified Racers' Association Championship in a Ford Sierra powered by a 440 Chrysler.1990 featured the début of the Toyota Supra with a 500 ci Chrysler B1 motor and Lenco. In 1994 the power plant was changed to a 648 ci nitrous motor with Dart Big Chief heads. At the 1996 Cannonball I ran my first six-second pass, a 6.96 which was also the first side-by-side six beating Alan Packman's 6.92. By the end of 1996 I had lowered my ET to 6.873 which at the time was the quickest in Europe. By the end of the 1999 steel chassis were being made illegal in Pro Mod so the 1938 Ford was started. At the same time, Andy Robinson started building the Studebaker.

By 2001 Pro Mod was dying and we were told that Super Modified was the future and we were mad to be building Pro Mods. Now they say that Nostalgia Funny Car is going to be the future...

There are so many stories about what has gone over the thirty years. We could write a book about it. The arguments, tantrums etc and that's just Andy Robinson!

Further to the above sentence Bert and Andy can be found in the BA Racing pit at Santa Pod this weekend.

Swift snippets.
27th June: Another welcome returnee at the SPRC Summernationals is Topspeed Automotive Street Eliminator racer Andy Bond whose Ugly Sister Chevy has been rebuilt after a crash last season. Photographer Matt Woods stuck his nose into Andy's workshop and kindly sent us the picture below left.



Bob's Photo Finish Award sponsor Bob Roberts stopped by the Flywheel event at the weekend and spotted Gasser Circus racer Julian Balme (above right) taking a display circuit corner with difficulty. Which, so far as any decent drag racing web site is concerned, is a good thing.

Weekend viewing starts tomorrow.
27th June: The FHRA Nitro Nationals commences at Alastaro tomorrow (Thursday) and FHRA are again providing their excellent free Web TV. Broadcast commences at 08:00 UK / 09:00 European and you will be able to tune in at www.livestream.com/fhra.

From Friday the choice of live streams increases to two as Eurodragster.com's Webster Race Engineering / Nimbus Motorsport webcam will be broadcasting from Friday's All Torque Test Day and then the weekend's SPRC Summernationals. In each case broadcast will commence shortly before the track opens, which in practical terms means approximately 09:15 UK / 10:15 European. Wherever the stream page is located (it changes occasionally) the Landing Page link at www.eurodragster.com/webcam will always take you to the right place and hosts a Share button to boot.

Those of you watching from your day jobs please don't get yourselves in trouble, with the exception of regular viewer Tobbe Ekström who always displays an admirable lack of concern.

Close to the money.
25th June: We are pleased to announce that, in addition to the Eurodragster.com / Bad Habit Racing Perfect Light award and the Eurodragster.com / Vitesse Labelling Products Perfect ET Award, an additional £100 will be available at this weekend's SPRC Summernationals at Santa Pod Raceway.

Bob's Photo Finish Award, which is presented in association with longtime Eurodragster.com supporter Bob Roberts, will award £50 each to the racers involved in the closest race of eliminations at this weekend's event. The Award is open to all classes and although Eurodragster.com decals are not mandatory we would appreciate if it they are carried. Eurodragster.com decals are available in Signing On.

The closest race will be decided upon distance rather than time since, for example, 0.001 seconds at 230 mph is further than 0.002 seconds at 110 mph. For this reason the official timing data will need to be consulted so the winners will be announced here on Eurodragster.com as soon as possible after the event and the winners will then be contacted for their preferred method of payment.

We would like to say a big Thank You to Bob for suggesting and supporting the Photo Finish Award, and we would like to wish everyone good luck.

Jon Leret.

23rd June: We were very sorry to hear of the death of Norwegian Top Fuel Bike racer Jon Leret.

If you needed an example of a fearless racer who worked hard and played hard then Jon would be at the top of that list. He was very popular within the racing community and could be relied upon for spectacular performances both on the track and in the pits. Never to be forgotten was Jon bailing from the bike on Mantorp Park's notoriously short shutdown area in 2004, just after passing the stripe at 215 mph; at the time we were memorably told that he would have got up and walked back to the pits had the medics let him.

Our deepest sympathies to Jon's family and friends.

SPR statement: Two Seater Dragster.
23rd June: We have received the following statement from Trakbak Racing and Santa Pod Raceway CEO Keith Bartlett:

During a corporate charity day at Santa Pod last week the Santa Pod Two-Seater Dragster crashed during a solo demonstration session. The car was being driven by Susanne Callin-Bartlett for a demonstration of women in motorsport in support of the Dare to be Different charity. The exact cause of the crash has not yet been fully established but the driver was unhurt, although the car was quite badly damaged.

On behalf of Susanne and Santa Pod Raceway I would like to thank everyone for their E-Mails and concerns for Susanne and the Two-Seater Dragster. Susanne is fit and well and with no injuries. She will be back driving race cars again very soon. Santa Pod is looking forward to being able to continue with the Two-Seater Dragster programme, once the repairs and re-build to the car are completed.

The Hog is ready to roast.
23rd June: Derek Flynn of Eurodragster.com sponsor Gold RV writes with news of a new ride:

Since buying Tilly the Suzuki TL 1000 Drag Bike from Les Harris, we have got to know each other better and Les has been very supportive in helping us run her. We both love Tilly and she is so easy to run and is a great bike. She is still for sale.


We both love Harleys; Les is in mid-build of his own Harley Supertwin and I was going to quit the bikes. However Les then told me about a Harley Super Twin that was available from Dave Bartz who was selling it due to some health issues with which he is battling very bravely - hope it all goes well Dave (Hear, hear - Ed). We both wanted the bike but could not justify the expense individually so I suggested that we go halves. We both thought about it for all of one night and decided that it was a good plan, we would run as a team and alternate as riders at the various events.

We took delivery yesterday and to say that we are both very happy with our new acquisition is an understatement - it's just awesome! It needs a little fettling and recommissioning as it has been in storage for a while now. Dave was brilliant going over things with us, like how to start it, some minor things we should do to it and advised that we should put on a new front tyre. But apart from that The Hog is basically ready to go and is now in the Gold RV Motorcycles stable. It was obvious that Dave loves the bike and that it was hard for him to let go, it must have felt like selling one of his babies.


Hopefully we will be taking The Hog to the Red Line Rumble in August. Needless to say the trailer is no longer for sale, but anyone who is interested in Tilly (right) should come to see me in the pits at the SPRC Summernationals where I will be running her.

At the Summernationals I will also be assisting Steve Johnson with tuning and running Motor Mouse with its new engine, rear end etc. So far the new combination has given us a few headaches, it seems to have too much power but you can never have too many horses, it's just a matter of harnessing 'em correctly. Steve has specified and built a great engine and the blower has been refreshed over the winter. I am sure that we will get a handle on it after a few runs and hopefully we will be ready to make the Mouse really roar in the Slingshot Showdown at Dragstalgia, which has been the goal all along.  Fiona and I have really enjoyed helping Steve; as we all know he lost his long-term crew, wife and life partner Pat whom we still love and miss. We have had some tears, cheers and we reminisce over some of the great times and adventures we all shared together.

I would like to thank long-term friends John Clark aka Nobby, Nigel Turner and Ian Turburville for all their assistance with my racing and crewing on the various projects with which I have been involved with over the last couple of years.

SPRC Summernationals Perfect Awards.
23rd June: Next week's SPRC Summernationals at Santa Pod Raceway is the latest event in the 2018 Eurodragster.com Perfect Awards Scheme. £100 will be on offer for perfect performance.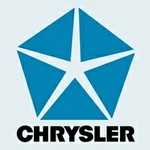 The Eurodragster.com / Bad Habit Racing Perfect Light Award has been reset to £50 after it was won by Gearhead Garage Super Pro ET racer Brad Jackson at the FIA/FIM Main Event. The money will be paid in cash to the first racer to record a Reaction Time of 0.000 seconds. The Perfect Light Award will be available to racers in all classes during qualifying and eliminations, but will only be awarded for the first Perfect Light of the event. If not won then the Award will be increased to £75 for Dragstalgia; if it is won then it will be reset to £50 for Dragstalgia. The Perfect ET Award is presented in association with Cath and Tig Napier of Modurstang Pro ET team Bad Habit Racing.

Decals are not mandatory for the Perfect Light Award but we would appreciate it if Eurodragster.com decals are carried. Eurodragster.com decals will be available in the Signing On office or from the Eurodragster.com office in Race Control (entry via Spectator Bank side stairs only).



The Eurodragster.com / Vitesse Labelling Products Perfect ET Award has been reset to £50 after it was won by Modurstang Pro ET racer Bob Molden at the FIA/FIM Main Event. The money will be paid in cash to the first racer to run +0.000 on index or dial-in. The Perfect ET Award will be available this weekend in Gearhead Garage UK Super Pro ET, Modurstang Pro ET, Hutchinson & Dibley Sportsman ET, Super Comp, Terry Gibbs Super Gas Shootout, Super Street, Lucas Oil Junior Dragster (eliminations only), VW Pro, VW Sportsman, the Wild Bunch, Nostalgia Super Stock, 8.50 Bike, 9.50 Bike, ET Bike and Junior Drag Bike, but will only be awarded for the first Perfect ET of the event. If not won then the Award will be increased to £100 for Bug Jam; if it is won then it will be reset to £50 for Bug Jam.

To be eligible to win the Award, decals (right) must be carried, clearly visible, one on each side of the vehicle. If a Perfect ET is recorded without decals then there will be no argument, we will not pay out and the money will be awarded to the next racer to record a Perfect ET. Decals will be available in Signing On from this Friday.

For more information about the services which Vitesse Labelling Products can provide please see Al Platt in the Modurstang Pro ET pits or visit www.vitesse-labelling.co.uk.

PMR racing school closes.
23rd June: Paul Marston has been in touch to announce with deep regret that the Paul Marston Racing Drag Race School has closed:

Due to circumstances beyond our control the school is sadly no more. Over the past sixteen years a lot of racers have passed through our doors and we feel that we made a difference to drag racing in our own small way. We would like to think that the sport is a safer place due to pupils being shown how to do things properly and being taught the right way, how to handle situations and to take care of their own safety and consequently the safety of others.

The School was started as a way to give something back to this great sport of ours, to provide new racers somewhere to go and to be taught how to do things right. It was always run on a non-profit basis to enable more people to take advantage of a valuable resource.

We would like to thank everyone in the PMR team who voluntarily gave up their time to help run the school over the years. The list is long and distinguished and without their care, attention and professionalism the School could not have existed. To all of them we all owe a great debt of gratitude.

Then there are the graduate pupils of the School, so many of whom have shined so bright. You all are the real reason why the School existed, to enable you to fulfil your dreams and ambitions. There are drivers who got their start with us all the way from Sportsman ET up to Top Fuel and Funny Car, all of whom make us very proud.

Lastly there are the drivers who have driven with us who have won UK National Championships, Club Championships and countless National events driving our cars. Once again we would like to thank them all and wish them every success in the future.

If anyone is interested in purchasing any of the School cars then please contact us directly. Over the next few weeks the cars and spares will appear for sale on the Jeff Bull Race Engines Swap Meet here on Eurodragster.com.

Web site updates.
23rd June: If you were at the FIA/FIM Main Event or if you were tuned in to our John Woolfe Racing-sponsored Event Coverage then you will recall that FIA Pro Modified, also Round 2 of the MSA British Drag Racing Championship, put on a great show. You can relive the action, courtesy of our friends Helen Todd and David Coleman of Zeon TV, on Santa Pod Raceway's YouTube channel by clicking at right or at www.youtube.com/watch?v=BSo0o3ghSZE

Our good buddy Steve Moxley has had his FIA/FIM Main Event report and SPRC Summernationals preview posted on the ACU web site at www.acu.org.uk.

Also updating from the FIA/FIM Main Event is Paul Lister whose 300+ pictures can be checked out on his Drag Car Anon web site at www.dragcaranon.co.uk.

SPRC Summernationals racer update.
22nd June: Many thanks to Ian Marshall for forwarding us details of the arrangements for next week's SPRC Smmernationals at Santa Pod Raceway:

Friday 29th June
08:00 Gates open for the duration of the event
10:00 Signing On office opens
11:00 Car scrutineering commences, no specific order
16:30 Bike scrutineering commences, no specific order
18:45 Signing On office closes
20:00 Bike scrutineering ends

Saturday 30th June
07:00 Signing On office opens
07:00 Scrutineering commences

Sunday 1st July
07:30 Signing On office opens
07:30 Scrutineering commences

The provisional running orders are now available and can be checked out by clicking here or by clicking on the John Woolfe Racing Event Coverage link on the left-hand side of any Eurodragster.com page. Please note as ever that running orders are subject to change due to weather or track conditions or for any other reason deemed necessary by race officials.

No race vehicle motors are to be fired up before 09:00 or after 20:00 on any day of the event including Friday's All Torque Test Day. Before 09:00 vehicles should be pushed or towed to Scrutineering, not driven or ridden. Non-observation of curfew will result in exclusion from the event.

Junior racers please remember the rule about pushing vehicles back to the pits once through the arch beside Scrutineering.

Colour commentators are requested to come to Commentary only when their class is at the head of the lanes, to vacate Commentary as soon as their class has run, and not to bring guests to Commentary with them.

At the request of SPR management the Eurodragster.com office at the Bankside end of Race Control is out of bounds during racing except to race officials, Eurodragster.com staff, Zeon TV crew and racers or crew collecting Eurodragster.com Perfect Award money.

Daring to be Different at Santa Pod.

20th June: Santa Pod Raceway today teamed up with Dare To Be Different to hold a highly successful Schools event to promote the cause of advancing female talent in motorsport. Simon writes:

Dare To Be Different is a non-profit organisation founded by former racing driver Susie Wolff and the CEO of the Motor Sports Association Rob Jones in 2016. The organisation helps to inspire, connect, showcase and develop women who either currently work in, or want to work in the motorsport arena. It runs six schools events, two community events and attends five shows or races per year. Children attending today were family members of the Mercedes, McLaren, Renault, Force India, Williams and Toro Rosso F1 teams.

Groups of participants were led through five different motorsport-related activities, interspersed with drag racing demonstrations from female drivers. Activities comprised a Drag Racing Experience hosted by Dave Warren with Fuel racer Shelley Pearson, TV presenting with Sky Sports hosted by TV presenter and journalist Louise Goodman, an F1 STEM challenge to construct a ride-on hovercraft, a reaction challenge, pit stop challenge, and workout and resuscitation.

Race teams present comprised the Junior Dragsters of Jacqueline Bartlett, Lara Bartlett, Holley Marshall and Caitlin Wilson, the Junior Drag Bike of Meggie Talbot, the Pro Stock Bike of Bobby Frazier, the Comp Eliminator Chevy S10 truck of Belinda Bull, the Santa Pod Thrill Ride two seater dragster driven by Susanne Callin, the Super Comp dragster of Leah Kellett, and the Pro ET dragster of Rhiannon Bellenie. Following racing demonstrations, the participants were given a pit tour by Grace Roaf to enable them to meet with drivers and talk about the cars, bikes and drag racing.

The prizes for winners in each activity were presented by Isle of Mann TT racer Maria Costello MBE and Louise Goodman.

You can check out a photo gallery of today's activities, which is presented in association with www.lucasoil.co.uk, by clicking here or by clicking on the Features, Interviews, Tributes link on the left-hand side of any Eurodragster.com page.

Tierp's happiest team...
20th June: Tierp Internationals FIA Pro Stock winner Michael Malmgren says that he clinched the event title by hitting it hard on the Sunday:


We struggled some with the tune-up on the car during qualifying. On our first run on Friday we ran 6.59 which was good enough for #2 qualifier but then Bangt Ljungdahl ran quicker. On Saturday we couldn't improve whilst Stefan Ernryd picked up to 6.56, Jimmy Ålund to 6.54 and Thomas Lindström to a good 6.58 so we ended up #5 qualifier. We were not pleased with that.

For Sunday's eliminations weather changed. It got hotter and the corrected altitude went from 1400 feet to 2600 feet, which is normally 0.5 seconds in performance. We could see this on the cars which had been in front of us in qualifying as they slowed down and ours turned out to be the fastest car in every round of eliminations.

With the right call from my super crew Bjarne Cox, Kent Jonsson , Kent Eriksson, guest mecanic Mikael Sjökvist and Monica Bengtsson we managed to run the same in first round on Sunday, another strong 6.60 against Thomas' 6.63 and we took the win in a good side-by-side race. In the second round we thought we would face Bengt, but he lost in the first round to a holeshot by Magnus Pettersson, a 6.62 against Magnus' 6.67. So we faced Magnus in the second round we and had lane choice. Another strong 6.60 whereas Magnus shook off the line trying too hard, so a final round appearance now became a fact.

We were of course very pleased to be in the final and I could run it my way, no pressure and just go for it, and it worked out with another good ET 6.62 against Stefan's 6.64. Stefan also tried too hard and redlit, but I had it covered anyway with a 0.002 light.

No one can say it was a walk in the park, we raced hard every round and faced stiff competition and it was good side by side racing, except against Magnus who shook off the line. So we are very proud and super happy with our win, as it has been three years since we last won a race.  We are now second in points, less than one round away from Stefan, but there are four more rounds to go and a lot can happen. But we feel that we are definitely a contender for the title this year.

All this would not be possible without our support from our USA performance parts manufactors:  PAC Valve Springs, Diamond Pistons, Trend Performance, Richmond Gears, Braswell Carburetors, MSD Ignition, Victory Valves, Speed Pro Bearings and Rings, Fel Pro Gaskets, VP Racing Fuel, Champion Spark Plugs, ARP Fasteners, Pro Fabrication and Auto-Verdi Oil Pumps.

...or was it this team?

20th June: Stock/Super Stock racer Carla Pittau says that there was one winning driver and one very happy Heaven & Hell team at the Tierp Internationals:

It was immense fun to race side by side with Rick again, and watching him go through the rounds to win the event was a fantastic end to a busy and happy weekend.

We rebuilt Rick's engine last year using the block from his Rick Watters engine and the heads from his John Gulius engine, finally ending the problems with leaking heads which plagued us for the previous several years. This produced excellent results with practically no breakages at all in the season, allowed good consistency which surely helped to secure the 2017 EDRS Pro Championship, and made us proud of our engine building skills. The accurate honing of the block by Raymond Karlsson at Stålteknik in Harbo was also a big help.

After achieving consistency, as the '84 Camaro is a bit too heavy for the class (GT/GA) and there is no weight we can take out, we thought that perhaps this season the combination could possibly benefit from moving to a lower class by adding a bit of weight. This we did, adding 66 lbs to race in GT/HA, although with hindsight we shouldn't have added to the rear. Eager to test the combination we entered the Helsinge Dragracing Challenge at Söderhamn Drag Strip, a lovely eighth-mile track with a friendly and helpful crew a couple of hours' drive from our house. Unfortunately our poor judgment with regard to the location of that weight, combined with a fairly strong head wind and a giant wheelie, resulted in the Camaro turning to the right whilst still in the air, unable to steer, and coming down too close to the wall to miss it. Luckily the damage was luckily not too great although the steering and alignment needed to be urgently addressed. This was done in Stockholm by Björn Bondesson, who put aside his busy work schedule to accommodate us and whose team made sure that Rick's car would run straight and true in time for the Tierp Internationals.


We patched up the body damage as best as we could, resigned to race the car showing her battle scars due to lack of time, moved the weight from the boot to behind the front seats and adjusted the front shocks to ensure a milder launch and lower wheelies, which seemed to do the trick very well. In qualifying at the Tierp Internationals Rick ran a PB of 9.819, or 0.68 under index, which put him in the ladder at number twenty. Perhaps this is not impressive in itself but is a big improvement over the past and possibly the best we can get out of this not very competitive combination. However the class change was shown to work in our favour.

In round one Rick got past number four qualifier Lars Johansson in the lovely '66 Belair with a better light, hitting the brakes at the top end. In round two he was paired with Timo Eronen in the eight-second '68 Hemi Dart who had put yours truly on the trailer in the previous round (although I helped by pulling a cherry), and again he got through with only a hundredth advantage on the tree. This was Saturday, half the team still in, we could quietly celebrate. The third round only arrived ,after a long wait, at about three o'clock on Sunday afternoon and was rapidly followed by rounds four and five in the space of barely one hour! No time to get tense or worry about anything, just refuel and get back to the start line where Rick turned on the winning light against number eight qualifier Uffe Edwardson in his one-second-under '70 Challenger, then Glenn Applegren in the lovely '64 Polara, and finally Per Fägeström in the A/SA '68 Camaro.


Rick had had very consistent lights throughout the eliminations, but Per's 0.01 reaction against his still very respectable 0.05 could easily have spoilt the final result, but fortunately a better dial in, running 9.99 on the brakes on a 9.96, against Per's 10.28 on a 10.20 saved the day and turned on the big winning light! A Heaven & Hell team hug and many high fives on the start line, the hard-working and now ecstatic Dave and Chris Buckland, joined on crew duties by Yours Truly after round one, danced in sheer delight.

As for me, I had been waiting all winter for the big day of my début in Stock/Super Stock, the class with which I fell in love during one of our visits to the States in 1994, hurrying back to the stands whenever they ran, preferring it to Top Fuel and Funny Car, interviewing some of the racers for the old Sportsman News newsletter which we used to prepare with my work photocopier, drinking in the stories of engine combinations which could not possibly make that much power, much less propel heavy cars to low ETs and yet did.

At the time my Camaro, which I had owned for about four years, was competing in Street ET and running low thirteens over the quarter mile with a little 350 ci Small Block. That same mild street engine would propel the 3600 lbs street car to a best time of 10.82, albeit with more than a little help from the laughing gas in the big blue bottle in the boot. Fast forward twenty four years and the very same Camaro, now a bit lighter at 3300 lbs, rebuilt by the Williams Brothers in all steel after the long spell with fibreglass doors and front, went 10.60 at Tierp Arena with a 350 ci engine, NHRA Stock legal, built by Brian Tilburg of Tilburg Racing Engines. A few chassis and suspension adjustments helped make the difference, as we started to learn the new combination at the Test and Tune and first race in the class in Söderhamn where fellow competitors offered help and advice to steer us in the right direction including Uffe Edwardson, Björn Bondesson and Thomas Strand, thanks guys. I also earned my Swedish licence there and got a bit more used to the car, the "Clean neutral" transmission, and the two-step launch, although I noticed that not many competitors shift into neutral and click off at the top end, judging by questions from officials in the collection area who asked if I had engine trouble!


The 10.606 means I ran 0.944 under the index at Tierp Arena, which qualified me twelfth of thirty two competitors in a very tough field in which top qualifier Mathias Färm ran a very impressive 1.17 seconds under his index. I still have to iron out a few small problems and understand more of the Racepak workings to make full use of the data this excellent data recorder provides, but with the help and support of Dick Koster at Post & Dros I have made a lot of progress. Incidentally, I highly recommend purchasing a Racepak system from this man (or any other racing equipment, check his web site for anything from engine components to safety wear, from hoses and hose ends to tools, clutch parts etc). He makes time to always come to our pits if we have any questions or issues, even if he's fully-committed to helping many of the Pro drivers.

We would like to give heartfelt thanks to all the people who have helped us, in particular all competitors in Stock/Super Stock for the warm welcome which they gave me and their high level of sportsmanship: Björn Bondesson for being a great friend ready to help when we needed it; Thomas Strand and Uffe Edwardson for their advice; Dan Williams for his advice on the set-up even though he was busy with his US adventure; Brian Tilburg for building a great engine, the marshals and track crew; the Eurodragster.com team for keeping us up to date with what was going on, as always (Thanks, you're welcome - Ed); the series and class sponsors Summit Racing Equipment and Ljungdahl Racing for their contingency prizes; and last but by no means least Dave and Chris Buckland, who have been such a great help with all aspects of ensuring that the cars were always ready and well-looked-after and who still put up with us after over ten years of crewing. We missed Colin and Grace Roaf greatly but we know that they were both there in spirit.

Next stop is Alastaro, where we will compete in the second round of the 2018 EDRS Pro Championship which, did I mention, Rick is leading (insert big smile here), and where I will do my best not to screw up on the line!

Pictures courtesy and copyright Christine Buckland and Carla Pittau

One out of two.
20th June: Sweden's multiple FIA European Pro Stock Champion and FIA Pro Modified racer Jimmy Ålund is contesting both classes in 2018; the full Pro Modified Championship in The Old 51 and three events in his Pro Stock Camaro. The Tierp Internationals was Jimmy's first double-header this year which Pär Willén says made for some interesting challenges:


In Pro Modified Jimmy got off to a good start with the Magnus Petersson-owned Old 51 Chevrolet, with more than solid performances during qualifying. This was not only a European Championship round but the first leg of the Swedish Pro Mod Championship was also contested during qualifying runs here. Five runs, two new PBs, 5.8457 and 392.16 kmh (243.67 mph), three runs in the mid 5.8s, and three runs over 390 kmh (242.33 mph). Not only did The Old 51 end up as the #1 qualifier but Jimmy also won this leg of the Swedish Pro Mod Championship playing his part in running the quickest- and fastest-ever Pro Modified side-by-side in Europe, again.

"A hectic weekend, three races in one, FIA Pro Mod and Pro Stock plus the Swedish Pro Mod Championship", says Jimmy. "It feels great winning the first part of the Swedish Championship. The Old 51 team did their work and we stepped up our qualifying numbers again compared to last year."

Pro Mod eliminations started out in an excellent fashion for Jimmy with wins in E1, the quarter finals and the semis, dipping into the 5.8-second zone in each round, running like a bracket racer with ETs of 5.87, 5.88 and 5.89. That was unfortunately the end of the weekend for the team. The Old 51 lined up against #2 qualifier Andreas Arthursson in the turbo Chevelle, but when it was time to fly the engine would not start.

"Mixed feelings", says Jimmy. "We pulled very solid numbers all weekend and an ending like that is very disappointing. But be sure that my hat is off to the Andreas Arthursson and his crew who really has got a handle on that beautiful Chevelle, I'm sure that we'll see that car going lots of rounds in upcoming races".

Jimmy left Tierp in first place in the Pro Mod points standings for both the FIA and Swedish Pro Mod Championships.


It was the first race of the season for the Summit Racing Pro Stock Camaro. The first day of qualifying did not go as expected with a #4 place but the second day of qualifying was a lot better and took Jimmy up to #2 spot with an ET of 6.532 at 343.95 kmh (213.72 mph). "There were some first-race-issues but we got them cleared out", says Jimmy. "Our KB Racing engine is strong as evidenced by the high speeds which we ran all weekend".

Sundays eliminations were in hotter weather which slowed things down a bit. Jimmy won round one with a 6.60 with that round's top speed but was taken out by Stefan Ernryd in the semis. Jimmy again ran top speed of the round but no matter, Stefan crossed the finish line first.

"The Pro Stock part of the weekend could have been better", says Jimmy. "The Summit Racing Camaro was good and strong with the fastest speeds in three of the qualifying sessions. The Tierp track was high-quality as usual but we misread the changed conditions for Sunday's eliminations. Stefan had a better handle on the tune than I did and he won it fair and square."

The next race is the second race of the "Northern Swing", at Alastaro Motopark in Finland, on 29th June-1st July.

Summit Racing Equipment, Viking Industrimålning and Exclusive Cars are sponsoring both the Old 51 Pro Mod and Jimmy's Pro Stock Camaro this year. This is in addition to Sverigedemokraterna, KB Racing, Camaroskroten, P.O:s Harley Davidson, All American AB, Vadstena Klosterhotel, Stigs Axle and Parts, Hydraulakuten and VP Racing Fuels. Jimmy Ålund Racing is very grateful for the continuing support from such great companies.

European Top Gas Round 2 review.

20th June: Herman Jolink writes that the second round of the European Top Gas Series took place on a no-prep eighth-mile at Alkersleben in Germany:

There were a lot of cars there for the King of Germany Championship. There were a lot of oildowns but the track crew were very good at clean-up. Timing was by Cary Kooper and the DHRA team from The Netherlands. We were very lucky with the weather. On Friday we had very hot sunshine, cloud and sun on Saturday, and cloudy but nice on Sunday.

On Friday morning we made test runs to get a feel of the track and then on Friday and Saturday we had five qualifying sessions. Qualifying:
Jorg Lymnant D on 2622 Prostock V-Twin 5.297/222.91 kmh, Horg did not make all five qualifying sessions.
Olaf Menzi CH on 2622 Prostock V-Twin 5.329/218.18, Olaf had a Hungaruan Crew Chief and mechanic and three Swiss team members. He rode very well transferring his weight on the bike.
Gerd Caspari D on 2240 V-Twin home made 5.637/201.68, after one run the belly pan was loose under the motor.
Martin Buehler CH 1600 mechanical Turbo V-Twin (home made by Otto Bauer) 5.678/201.78 a PB for Martin courtesy of the right set-up from the Bentec slider clutch.
Herman Jolink N L on Ducati 1198 RS (1266) 5.860/201.12, consistent 5.8-second runs but it was not easy to get the power onto the track with the seven-inch tyre. Crew Chief was Kalle Viehrig from near Chemnitz.
Horst Petersen D on 1330 V-Rod Destroyer 6.267/179.10
Sven Ole Schleichert D on 1300 V-Rod Destroyer 6.381/177.34
Andreas Herr D on V-Twin 6.399/176.90
Dirk Waterschoot B on water-cooled Rotax-Buell with home made frame 6.649/174.76, Dirk was celebrating his 50th birthday on Friday 8th.
Peter Niklas D on 1000 SP Turbo Honda 7.394/172.66
Malte Foit D on water-cooled Rotax Buell with longer swing arm 8.060/130.43
Janek Severa CZ on Suzuki 1000 V-Twin 11.873/57.83, was not running well.
Sascha Brodbeck CH 1300 V-Rod Destroyer still had gearbox problems, and Jorg Braune D from Chemnitz (not far from Alkersleben) was not ready with his new 200 Turbo V-Twin.

E1: Lymant 5.219/220.86 def. Severa 8.562-118.81, Petersen 6.214/179.10 def. Schleilichert 6.308/173.49, Menzi 5.669/201.12 bye (Malte Foit broke), Jolink 5.941/201.68 def. Herr 7.403/131.39 (Herr waited a long time to go into stage, Jolink staged first and made a nice straight pass), Caspari 6.182/173.91 bye (Peter Niklas broke), Waterschoot 6.524/173.91 def. Buehler 10.449/134.33 (problems with the slider clutch).

E2: Lymant 5.250/222.22 def. Petersen 6.214/177.78, Menzi 5.396/216.22 def. Jolink 5.864/201.68 (after re-run, the first time the timing did not work), Caspari 5.611/200.56 def. Waterschoot 6.941/160.36

Semis: Lymant 5.159/222.91 bye, Menzi 5.285/214.29 def. Caspari 7.794/109.09 (clutch problems)

Final: Jorg Lymant D (0.159) 5.235/220.18 def. Olaf Menzi CH (0.284) 5.269/220.18, Menzi's riding this weekend was very good.

Championship standings:
Lymant D 1370
Buehler CH 760
Menzi CH 750
Jolink NL 520
Niklas D 520
Waterschoot B 480
Jensen DK 470
Caspari D 440
Schleichert D 400
Malmberg S 380
Foit D 360
Petersen D 310
Larsson S 300
Brodbeck CH 300
Severa CR 150
The next round is this weekend's Drag Day 1 at Hoskovice in the Czech Republic.

Web site updates.
20th June: Regular readers will have noticed a pause in postings on our Jeff Bull Race Engines-sponsored Swap Meet. There was a problem which has now been fixed and Your News Editor spent a couple of hours last night clearing the queue. If you have submitted an ad for the Swap Meet and it is still not showing then please either resubmit it via the Swap Meet page or E-Mail your advertisement to editor@eurodragster.com. Self-posting is also available using a link which we can supply on request; simply E-Mail us at the Editor address and we will send the link to you by return.

The Mad Welshman has updated his Flickr site with two large galleries from the Doorslammers at Santa Pod Raceway. You can take a look at www.flickr.com/photos/the_madwelshman.

More work towards 200 mph.

18th June: Blown-nitro Daimler dragster racer Robin Read has been in touch to confirm that his six-second dragster will be contesting the Cannonball at Dragstalgia at Santa Pod Raceway on 13th-15th July:

We have made a few changes to the car since last season. The engine was experiencing more frequent valve train damage which was, in part, caused by the tune-up we were running; it is much harder to control engine RPM with nitro loads in excess of 90%. To help with this, some new rear end gears have been sourced which are 3.2:1. We have changed this from 3.5:1 and these are street gears as race gears are no longer available in the ratio we require for the Chrysler 8¾ axle - if they ever were! The gears have been re heat-treated by Tamworth Heat Treatment, the process softens them slightly thereby increasing the resistance to shatter due to the shock loading. If the gears survive then this should also increase top end speed. We are hopeful that there could be a world first 200 mph quarter mile by a British-engined car at Dragstalgia.

We have also re-engineered the rocker geometry which had over the years changed from the optimal pattern to less than ideal caused by increased valve sizes which required pocketing deeper into the chambers. We also have longer valve stems to enable fitting of stronger springs. There have been other changes as successive generations of heads were developed. Bertie Hopkinson has spent a considerable time mapping the valve and rocker movement and machining new components to bring the geometry back to the optimum setting. This has caused other issues, for example the push rods were the wrong length, so a whole set of push rods have been made from heat-treated titanium tubing. The rockers also contacted the valve covers requiring machining apertures in the covers and welding patches to get the required clearance.

The whole team are looking forward to taking part in Dragstalgia again. We realise that we will be the underdog, but with everything to play for we will be running the car as hard as we dare. And probably further.

I would like to thank Tamworth Heat Treatment for their work, and I would also like to thank my crew Mark Evans, Bertie Hopkinson, Bill Mears and Ella Chapman without whom I could not continue.

All Betts are on.
18th June: UK Nostalgia Funny Car racer Tony Betts went into the FIA/FIM Main Event hoping for good things, and got them:


We had a new supercharger from DMPE via ex-pat Baz Young, so Kevin Miller had to come up with a fuel setting to suit the new blower. We had a new set-up on the clutch as well, so we had a lot of changes. To make sure that we have all runs logged Dick Koster and Racepak set us up with all the parts needed to make sure that we knew everything which happened on a run.

We decided to do a launch to 330 feet on the Thursday and all was good. On Saturday we were ready and the weather was good, Venom launched real hard and kept pulling all the way. I knew it was a good run and that was confirmed when the crew came down to get the car, 6.03/233. The crew stripped the car ready for the evening run but we were bumped until Sunday.

Sunday's run was a repeat of Saturday but I short-shifted and ended up with a 6.01/245. We were all well pleased and had a great weekend, two very good runs.

The crew were awesome working on the car and talking to spectators including a talk to three sets of students. Vicky was busy selling T-Shirts and giving away hero cards etc. As we have now got used to, Elaine kept the whole team fed and watered. We're now looking forward to the next meeting.

Big thanks to Lucas Oil, DMPE, Super Power Unlimited, JA Mackenzie Haulage and MHD Group Ltd for their continued support.

Impeccable timing.
18th June: Honorary Eurodragster.com Staff Member and Timing and Stats guru Andy Marrs has been hard at work bringing his various analyses and spreadsheetosaurs up to date.

Firstly Marrs has confirmed the Bump Spot and Side-by-Side records which were broken at last weekend's Tierp Internationals:
FIA Top Fuel Dragster side-by-side ET
FIA Top Fuel Dragster side-by-side speed (NB first side-by-side runs over 500 kmh)
FIA Pro Modified side-by-side ET
FIA Pro Modified side-by-side speed
FIA Pro Stock side-by-side speed
FIA Pro Modified sixteen-car bump spot
FIA Pro Stock eight-car bump spot
You can check out the new records on our European and UK Bests spreadsheet by clicking here or by clicking on the European and UK Bests link on the left-hand side of any Eurodragster.com page.

Marrs has also updated his table of round wins in the FIA European Drag Racing Championships and introduced an equivalent table of round wins in the FIM Europe Drag Bike Championships. Notable in the FIA round wins table is Jimmy Ålund becoming the first FIA-class racer to exceed 150 career round wins, which he achieved at the FIA/FIM Main Event. Marrs' newly-completed table of FIM career round wins is led by retired Pro Stock Bike racer Roger Pettersson although fellow Pro Stock Bike racer Fredrik Fredlund is a mere one round behind him: Finally Marrs' tables of qualifying standings, Low ET and High Speed, winners and runners-up and more going back to the start of both the FIA (1996) and FIM (1998) Championships have also been updated: Marrs would be pleased to hear from anyone who can fill in gaps or who finds any errors; you can get in touch at andy@tsitimers.co.uk. Given the amount of research and sheer hard work involved in their compilation Marrs also requests that any citations from these spreadsheets are credited.

SFI Foundation wins Achievement Award.
18th June: The British Drag Racing Hall of Fame and Lucas Oil Products UK are delighted to announce that the SFI Foundation is to receive the 2018 BDRHoF Lucas Oil Global Achievement Award. The Award will be presented at the BDRHoF Gala Awards Dinner which will be held at the historic Oatlands Park Hotel, Weybridge, Surrey on 17th November.


The SFI Foundation came into being in 1978 as a specifications programme which had previously been pioneered in 1963 by the then-named Speed Equipment Manufacturers Association (now Specialty Equipment Marketing Association). As a separate organisation, and in an era in which failures were all too common, the SFI Foundation drove up standards for racing parts and safety equipment. SFI Foundation Inc has sixty four motor racing sanctioning bodies as its members, applying the standards which it sets. On its creation in 1996, the FIA Drag Racing Commission joined the SFI and Santa Pod Racers Club has been a member of the SFI Foundation since 2000.

Carl Olson said "I speak for each and every one of our staff members when I say that we're honoured and humbled by this Award. Because SFI is a not-for-profit foundation that does absolutely no advertising or promotion, it's easy to assume that its work takes place under the radar. While there's a huge amount of pride in knowing that SFI's work significantly improves the level of safety at motorsport events, each and every one of the small but efficient SFI team dedicates every minute of every working day to the cause of maintenance and improvement of motorsport safety."

Accepting the Award on SFI's behalf will be Vice President Jennifer Faye, who has managed day-to-day operations at SFI for many years. Jennifer is familiar to many European racers as administrator of the SFI Recertification Tour which, with the involvement of Tech Inspectors Andy Robinson, Luke Robinson and L-G Eriksson, attends four locations to inspect various key components.


BDRHoF Chairman Stuart Bradbury said "We have selected SFI Foundation for the Lucas Oil Global Achievement Award in recognition for its raising of safety standards in drag racing and motorsports in general. The standards applied to our sport have undoubtedly saved lives and prevented serious injuries. As well as the specs programme SFI certifies technical inspectors, incident response training and enables manufacturers to test their products. These all have a crucial part in creating a safe environment for drag racing and motor sport in general."

The BDRHoF will be taking reservations for the 2018 Gala Awards Dinner by E-Mail at stuart@britishdragracinghof.co.uk or by telephone on 01933 279102. This year the dinner tickets, which include table wine, are competitively priced at £70, £5 more than 2017 due to price increases. The BDRHoF have managed to keep the same rates for hotel rooms of £115 for double rooms and £94 for single rooms which includes breakfast and VAT as well as parking. The event always sells out well in advance, so if you would like to join us for the occasion we suggest that you make your reservation sooner rather than later. On receiving your reservation you will be given the procedure to book rooms.

On-going news about the Gala, sponsors and other events in which the BDRHoF is involved is regularly published on the British Drag Racing Hall of Fame web site at www.britishdragracinghof.co.uk, here on Eurodragster.com, and on Facebook and Twitter.

Web site updates.
18th June: Our good buddy Remco Scheelings has posted two Tierp Internationals reports on the Autosport.nl web site. There is a race report which you can check out by clicking here and a report of "Other things I saw" which you can check out by clicking here. Don't worry if you can't read Dutch because, as ever, it is pretty clear what is being said and if you were paying attention to our John Woolfe Racing-sponsored Tierp Internationals coverage you will know how good Remco's pictures are.

Retro Show gallery.
17th June: Many thanks to Eurodragster.com off-track photographer Diana Macrae for sending us a gallery of pictures from today's Retro Show at Santa Pod Raceway.

You can check out DD's mainly off-track Retro Show gallery, which is presented in association with John Woolfe Racing, by clicking here or by clicking on the John Woolfe Racing Event Coverage gallery on the left-hand side of any Eurodragster.com page.

Torches at the ready...
17th June: Paul Marston writes that Rockingham Dragstrip will host No Prep Nationals 3 on Bank Holiday Monday, 27th August:

After the runaway success of No Prep Nationals 2, held over the Mayday Bank Holiday, Rockingham were keen to hold another event this year. Rockingham Dragstrip is an eighth-mile No Prep track; the track is the Pit Road of the Super Speedway and makes for an excellent No Prep venue. Hosting some of the fastest No Prep cars in the country, this event is one to put in your diary.

No Prep 3 will feature some exciting upgrades, with two Heads Up feature classes: Big Tyre, and yet another first here in the UK, Small Tyre. Big Tyre is, as the name says, for big slick race cars and street cars, plus the addition of 4WD cars, to make the mix of competitors even more exciting. Other than safety there are no rules on engine size, minimum weight or power adders. No Prep 2 had twenty four cars competing, the addition of 4WD should ensure that this count stays about the same or maybe even grows. Either way, with at least £1500 cash up for grabs there is plenty to play for. There are still sponsorship bonuses to add, so expect the prize money to hit nearer £2000 if the car count remains good. Same as last time it's a flashlight start, no ET and no speed.

Next up is No Prep Small Tyre, which never been done here in the UK before. Expect this class to bring out some real sleepers and shockers, the small tyre size is a max of 275 Drag Radial or an equivalent in a slick. This is also open to FWD cars and in their case there is no restriction on tyre size. That's it, other than safety anything goes, you have just got to make it stick to the track. Any amount of motor, power adders, grip juice, no minimum weight, just bring it and have at it. This class will be wide open as it's simply never been done before. The entry fee and the prizemoney is the same as big tyre, so based on a sixteen-car plus field there would be £1500 plus in cash to be won and expect that to grow with sponsors. As with Big Tyre it's a flashlight start, no ET and no speed, just like Street Outlaws.

Both classes random pairing and lane choice out of the hat.

By popular demand No Prep 3 also features the addition of full Portatree timing equipment for the next new class, Monster High Roller Bracket Racing. This is an all-run bracket race class, you can run simply any door car. You have read accounts on Eurodragster.com of people racing in big bracket races in the States with rental cars. Well now is your chance to compete in the very same class here. All you need is a UK driving license and a car. Anything from a street car to a race car, it's eighth-mile No Prep, so no high-horsepower Super Pro race cars please. This is for fun and a very nice prize fund: a thirty two-car field will pay £1500 cash to the winner and pay to semi-finalists at least. First round buybacks will be available at £30. There will be one time trial run in the morning then the first round. Random pairings and lane choice out of a hat.

Otherwise you can just come and join in the fun with the Run What You Brung, which now features timing tickets. You can RWYB all day long in between the above classes; at No Prep 2 there was plenty of RWYB time available and No Prep 3 will doubtless be the same.

For entry forms with a more detailed information pack and garage bookings, please E-Mail pmdragracing@gmail.com, or contact us through the Rockingham Dragstrip Facebook page.

From the spectator and fan point of view, there are great viewing positions to he had, pit and garage access, plus a huge drifting event with one hundred drift cars booked in on the same day. There is also a huge Rod and Custom Show on the outer paddock, and the exhibition centre is also open with those real high-end Rods and Customs you so rarely see. Make a date, see you there.

Bug Jam entry update.
15th June: Many thanks to Santa Pod Racers Club Secretary Ian Marshall for forwarding us Version 1 of the official entry list for Bug Jam, which takes place at Santa Pod Raceway on Friday-Sunday 20th-22nd July (racing Saturday and Sunday). You can check out the entry list by clicking here or by clicking on the John Woolfe Racing Event Coverage link on the left-hand side of any Eurodragster.com page.

The official closing date for Bug Jam entry is two weeks today, Friday 29th, after which entry, if accepted, may be subject to a Late Entry penalty. You can find the official Bug Jam entry forms on the Information link of the SPRC web site at www.eurodragster.com/sprc.

If you have any queries about Bug Jam entry then please get in touch with Ian on 01933 313625 (outside the UK +44 1933 313625) or E-Mail ir.marshall@btconnect.com.

WBR check in from Numidia.
14th June: Nic Williams of Eurodragster.com sponsor OCS Paint has been in touch from the USA where he is all set to contest the first race of Williams Bros Racing's US Tour:



We set off on our first trip to the USA on Sunday afternoon and checked into our hotel to get rested ready for Monday. The first item to collect was the hire truck, followed by the trailer which we bought off the internet having had it checked out by a contact in the States. Finally we collected the Camaro and headed over to Brian Tilburg's place just outside New York where we knew everything would be safe. Tuesday was spent recommissioning the race car and having plenty of time with Brian. We also had to spend a fair amount of time on the trailer cleaning inside and out and repairing the hinges on the rear door.



We made the customary raid on Walmart yesterday resulting in the purchase of much-needed supplies for the remainder of the trip including a massive coolbox and three pit bikes. Today we head over to the drag strip which will be our base for the next four days. We will be racing in Stock, and early indications are that more than sixty cars will be in this class alone! You will be able to see the web broadcasts live on YouTube:
Flightcase Warehouse, the best company in the UK for bespoke and standard cases for motorsport and live events industry;
Sayers Motor Factors, our number one supplier for paint and material products, a company that gives the very best service and very competitive prices;
Expression Events, Paul and his team can cater for all manner of live events and promotions within the motor industry;
G23 Engineering, from bespoke CNC projects to production of components for automotive and aerospace technology;
Knight Engine Services, a great company for all your automotive boring, honing and cylinder head services, superb quality every time;
BSI Transport Ltd, a supporter of British drag racing and a superb company for all your transport requirements from a pallet delivery to international haulage;
Xpertees (Mick Bell), Wow! They dealt with the difficult design and number of colours turned out the order in super fast time, fantastic quality, the very best service, well recommended for all your printing requirements. Thank you;
Doug Tait Design, a genius with design and development thank you so much for you help;
Anglo American Oil Company, for all the Joe Gibbs oil supplied for the whole trip, a very professional company with great stock. Thank you;
Tilburg Racing Engines, Brian Tilburg is the best guy out there for Stock / Super Stock engines, and his support has been fantastic.
I must of course thank the guys and girl who are left in the shop to carry on with current projects, of course without their support Dan and could not have taken the time off, thank you. Finally I need to thank Elaine and Dan Williams, Dan for his support, fantastic maintenance of the Camaro and all of our team cars, without him the cars just wouldn't be as successful as they are... and thank you to Elaine for letting him go! Lorne Denny my Crew Chief, despite his piss-taking he always ensures the car is right and keeps things consistent and taking the time off from work is just awesome, thank you. My wife Alix Williams, without her support none of this would have been possible. for letting me leave her and Frankie thank you Missy. My mum and dad who always support our racing in every way, again without them this would not have happened, thank you. And finally Colin Theobald for your continued support and updates over the next week.

So that's all the Thank Yous done, time to go racing. Follow Williams Bros Racing for updates and robzneed4speed on Facebook for live feeds.

A big Thank You to Colin Theobald for forwarding us this news item - Ed

Swift snippets.
14th June: We were very sorry to learn of the death of US legend Tom Mongoo$e McEwen. Our introduction to The Goose was in the 1970s courtesy of the excellent film Once Upon A Wheel which, if you have not seen it, you should see. We never had the privilege of meeting Tom but he was one of the small but select group of racers whom you felt you knew anyway. Our sympathies to Tom's family and friends. A typical and fitting tribute to The Goose is that from John Force which you can check out on Competition Plus by clicking here.

Entry forms are now available for Santa Pod Raceway's 6th Annual Junior Drag Racing Fun Day which takes place on Thursday 23rd August. You can download the entry form by clicking here (PDF format), but Juniors wishing to take part in the Fun Day day will need to telephone the Santa Pod office to book their race voucher. The race entry fee of £20 will go towards this year's chosen charity For Zachary DayZaway. For more information on the Junior Fun Day, visit the event page on Santa Pod Raceway's web site at www.santapod.co.uk/juniorday.php.


Pete Walters of Eurodragster.com sponsor Pete Walters Race Design is offering Shakespeare Country Raceway Never Forgotten T-shirts, part of the proceeds of which will go to the Shakespeare Hospice. The premium quality shirts are available in mens' and womens' fit and in sizes Small - 2XL. The design features large print on the back and small print on left breast. Prices are £17.50 mailed or £15 collected. Order on-line at pwrdapparel.bigcartel.com and use the discount code TRACKCOLLECT if you want to pay in advance and collect at the SPRC Summernationals. You can pay in cash at the event, but Pete cannnot guarantee availability.

Editor's note: As you may well have worked out, the recovery from the Tierp Internationals has taken a little longer than usual. The bounce-back has begun and we will catch up with the rest of the news backlog on the next update, due on Saturday.

France, you have been warned.
14th June: UK Outlaw Anglia Racer Colin Millar says that a number of OA racers answered the call for expressions of interest in making a trip to France's Clastres Dragway next week:

None of us have been before so we kind of relied on Billy Gane, who has been over several times, telling us what the place was like and what the track was like. All of the feedback from Billy was good describing toilets and shower block, some food stalls and a baker's van bringing in fresh bread and milk in the mornings. So we set the wheels in motion and have a final count of six Outlaws attending. We are all going out to race in RWYB so that we can all just have fun and have a wee race together, as well as a crack with everyone else attending.


The final list was Mick Taylor, Ronnie Mercer, Rob Stone, Scott Crookston, Garry Hill and myself. For sure there will be lots of laughs along the way and fingers crossed everyone makes it to the track. It is less than two hours directly south from Calais. We will of course bring the presence of Outlaw Anglia to France and I'm sure they will enjoy us as much as we will enjoy them. We are all planning to be in bed by 10:00 pm and I don't think that there will be any time for alcoholic beverages and late night parties, as Billy says he is normally very tired due to the amount of garlic he consumes. I'm sure he said garlic!

It's a fair old run down from sunny Scotland for Scott and I, but once we set off it's only eleven hours and we should be used to it by now. My long-suffering Lynn will be tagging along as she does love a wee holiday in France.

We are really looking forward to this as it's something different. Some of the guys and girls, including us, are staying in France until the Friday morning then we're back over to Santa Pod for the Summernationals.

There is a decent British contingent heading over with Harry Redshaw and Frankie Taylor in Junior Dragster, Stephen West and Clive Dandridge in Street, Christopher Redshaw in Pro ET, and Billy Gane and Glen Pallent in Super Pro ET. I'm sure we will all represent our country with pride and have a few laughs along the way.

Hopefully the car will stay in one piece this time, unlike at the Main Event. This new engine was finding a few weak spots but is all fixed with stronger and better solutions - thanks to Andy Frost at Penn Autos and Geof Hauser at Hauser Race Cars.

We will catch up with everyone at the Summernationals.

Ale aboard for Bloodwise.

14th June: Darren Prentice of Santa Pod Raceway has been in touch with an update on the special ale which will be on sale to benefit Bloodwise at Dragstalgia:

As part of the Bloodwise fundraising at last year's UK National Finals, we held a Name The Ale competition which was won by Jon Morton. Quarter Porter was Jon's winning name, chosen by the Santa Pod Raceway staff. After liaising with Jon a design for the ale pump was created; Jon suggested an image of the iconic Al's Gasser Ford Pop under the famous Santa Pod finish gantry.

Our good friends at Pot Belly Brewery have donated a barrel of Quarter Porter to be sold at Dragstalgia. All proceeds from this barrel will go directly into fundraising for this year's UK National Finals, again in aid of Bloodwise.

Quarter Porter is a 4.6% mild with cocoa, vanilla and fruit cake aromas backed by a satisfying yet subtle bitterness. Very drinkable! So make sure that you visit the Beer Festival trailer located at Fuelers bar in the marquee where you can buy a refreshing pint of Quarter Porter.

Our thanks to Pot Belly Brewery, Paul Savage and all the staff in Fuelers bar, and to everyone who entered the Name The Ale competition helping to raise some of the staggering £6,500 for Bloodwise last year.

SPRC Summernationals entry update.
12th June: Many thanks to Santa Pod Racers Club Secretary Ian Marshall for forwarding us the final version of the official entry list for the SPRC Summernationals, which takes place at Santa Pod Raceway on 30th June-1st July. You can check out the entry list by clicking here or by clicking on the John Woolfe Racing Event Coverage link on the left-hand side of any Eurodragster.com page.

If you have any queries about the SPRC Summernationals then please get in touch with Ian on 01933 313625 (outside the UK +44 1933 313625) or E-Mail ir.marshall@btconnect.com.

Tierp Internationals results.
10th June: Congratulations to today's winners at the Tierp Internationals at Tierp Arena:

FIA Top Fuel Dragster: Anita Mäkelä 4.8413/247.03 def. Micke Kågered 10.2018/123.37
FIA Top Methanol: Dennis Habermann 5.3273/436.89 def. Timo Habermann 5.4320/424.19
FIA Pro Modified: Andreas Arthursson 5.8822/407.55 bye, Jimmy Ålund did not start
FIA Pro Stock: Michael Malmgren 6.6295/337.92 def. Stefan Ernryd 6.6517/318.21 DQ red

Swedish Pro Modified Championship Round 1: Jimmy Ålund 5.8486/391.16 def. Micke Gullqvist 5.8915/400.30

Comp Eliminator: Jens Eklund (7.86) 7.5046/271.08 def. Gideon Liljegren (7.79) 8.9427/175.21
Super Comp: Micke Nilsson 8.9188/258.25 def. Johanna Granholm 8.8704/258.74 DQ b/o
Super Gas: Patrik Wickman 9.9901/210.77 def. Annica Larsson 9.9686/212.01
Super Street: Isak Lagg 10.9635/204.78 def. Åke Törnqvist 10.9464/185.95
Stock / Super Stock: Rick McCann (9.96) 9.9958/204.86 def. Per Fagerström (10.20) 10.2883/208.33
Pro Street: Christian Kongshem 7.6114/295.93 def. Lars Berglund 7.6631/291.26
Street: Helena Olsson 8.6473/247.25 bye, Angelica Larsson broke
Junior Dragster: Laura Blomberg (7.96) 8.0107/131.10 def. Lina Andersson (9.06) 9.1037/111.36 DQ red

EDRS Pro Nordic MC Top Fuel Bike: Rikard Gustafsson 6.0650/376.57 def. Peter Andersson 7.3691/302.86
EDRS Pro Nordic MC Supertwin: Vesa Lipponen 6.3069/328.47 def. Marcus Christiansen 6.4189/345.93
EDRS Pro Nordic MC Pro Stock Bike: Thomas Lysebraate Olsen 7.1839/301.17 bye
EDRS Pro Nordic MC Super Street Bike: Mathias Bohlin 7.1311/330.48 def. Mogens Lund 7.6124/212.68

Super Comp Bike: Ulf Fridolfsson 8.6271/251.51 def. Anders Gerdtsson 8.7908/233.77
Super Gas Bike: Jami Oksanen 9.6005/199.48 def. Ellen Ødegaard 9.6252/222.22
Junior Drag Bike: John Rolfstad (7.35) 7.6276/146.70 def. Eemeli Helkkala (7.25) 7.9155/112.50 DQ red

The event featured quickest-ever bump spots in FIA Pro Modified and FIA Pro Stock as well as quickest side-by-sides in FIA Top Fuel Dragster and FIA Pro Modified. There are likely more such records but we will go through the timing data properly when we get a chance to sit back and draw breath.

Many thanks to Åsa Kinnemar for passing us the post-event standings in the FIA European Drag Racing Championships. You can check out the European points on our OCS Paint-sponsored Points Standings page which you can reach by clicking here or by clicking on the OCS Paint Points Standings link on the left-hand side of any Eurodragster.com page.

You can check out our John Woolfe Racing-sponsored Tierp Internationals reports, pit notes and galleries on our Event Index by clicking here or by clicking on the John Woolfe Racing Event Coverage link on the left-hand side of any Eurodragster.com page.

A big Thank You to Remco Scheelings and to Lena Perés for providing us with photographs throughout the event.

Swift snippets.

7th June: The UK's Paul Watson sent us this shot of his Grumpy's T blown-alcohol altered being fired up at his workshop. A bit of work on the timing then, Paul says, he plans to test at the Retro Show at Santa Pod Raceway.

Tomorrow (Friday 8th) is the official closing date for entry to the SPRC Summernationals, which takes place at Santa Pod Raceway on 30th June-1st July. You can find official SPRC Summernationals entry forms on the Information link of the SPRC web site at www.eurodragster.com/sprc, and you can check out Version 4 of the SPRC Summernationals entry list, courtesy of Ian Marshall, by clicking here or by clicking on the John Woolfe Racing Event Coverage link on the left-hand side of any Eurodragster.com page. If you have any queries about SPRC Summernationals entry then please get in touch with Ian on 01933 313625 (outside the UK +44 1933 313625) or E-Mail ir.marshall@btconnect.com.

Many thanks to Yvonne Tramm and our own Simon for posting the post-FIA/FIM Main Event points standings in the UK National Drag Racing and Santa Pod Racers Club Championships. You can check out the UK points on our OCS Paint-sponsored Points Standings page which you can reach by clicking here or by clicking on the OCS Paint Points Standings link on the left-hand side of any Eurodragster.com page.

Thanks to MSA British Championship PR Robin Jackson for letting us know that the official Pro Mod race report and accompanying data from the FIA/FIM Main Event are now available on the MSA British Drag Racing Championship web site at  www.msadragracing.co.uk.

The month of May at Santa Pod Raceway.
7th June: Keith Bartlett CEO of Trakbak Racing Ltd writes:

The month of May at Santa Pod Raceway was a very different story to the previous 3 months – firstly we managed to hold four events with a minimum amount of rain, which was a new experience in 2108. Secondly, we held two new events within a three-week period of May. Thirdly we managed to see our new concrete track in action after months of delays caused through wet cold weather.

The first new event (for Santa Pod) was the 'Nostalgia Nationals' an existing NSRA event previously held at Shakespeare County Raceway (now closed for housing development). We are happy with how the first year went, especially given that it rained all day Saturday. We feel that working with the NSRA and the promoters we can help them to build that event to become a much bigger event all round, while totally retaining its DNA and laid back atmosphere.



This was followed by the new event the 'Door Slammers' run the week before the Main Event. This was a combination of being a KB vanity project (from my street racing days with 'Slick Tricks Racing') along with the potential to become a major event on the Santa Pod calendar within three years including the first year 2018 – any new event will take 3 years to become established or not as the case may be. We pride ourselves at Santa Pod Raceway that we generally get it right most times. 'Dragstalgia' only took 4 years to really take off due to the first two years being rained out – today that event is massive. Meanwhile the 'Door Slammers' event was blessed with glorious weather the whole weekend – always a bonus in any events first year. I believe the whole event was a huge success and it seems that the feedback from the racers, teams and spectators are all in agreement – it was a brilliant event! I am sure that paying out £75,000 in prize money for what was basically a street racing style and format event added to the success. At the Door Slammers, we also introduced on-line betting to drag racing for the first time ever anywhere. That too was very successful, although we intend to take the development of that area of our business very carefully and sensibly. On a personal note, I am keen to keep the on-line betting down to small wagers and bets, making it more of a family add-on to the day out, or to add some extra excitement for the people watching the livestream at home. All in all, it was a very successful event and I am already looking forward to next year's 'Door Slammers' where I anticipate a much greater entry in all classes as a result of this year's event. Note the 2019 'Door Slammers' will again be the weekend prior to the Main Event.



The week between the 'Door Slammers' and the 'Main Event' was hectic to say the least. Not only did we have the launch of the new Ford Mustang with the press and media on Wednesday, but there was also lots of demonstration runs being made in front of the people from Ford. We have been working with Ford for some months - seeking to see if we can get them into drag racing in Europe, especially, at Santa Pod. That project is ongoing. As always, I used Freddie Fagerström to do some demo runs in his 'Pro-Modified' truck – (even if it is a Chevy truck) running in front of the people at Ford and more importantly the press and media – both were blown away by pro drag racing vehicles. In addition, we ran Ford Mustang bodied cars from other classes, including Kevin Kent in his Ford Mustang bodied nitro Funny Car – just the launch blew all the press and media away! Some had never seen drag racing live before. We have just done the same with Jaguar cars. Another successful day for Santa Pod and British drag racing. We do hold many of these type events and corporate promotions throughout the year, many of which produce good benefits to Santa Pod and drag racing overall.



Then came the big one – the 'Main Event' and the first round of the 2018 FIA & FIM European Drag Racing Championships. Several of us at Santa Pod were quite nervous going into this event as this was going to be the first event on the new concrete track with all the professional classes running in both FIA and FIM classes – yes, the 'Door Slammers' had shown the track capability for the Pro Modified and other door slammer classes, but how would the Top Fuel Dragsters and Pro Stock cars along with the Top Fuel Bikes and Super Twin Bikes perform – well the times said it all on Saturday's qualifying sessions – plus with some good records set along with many PB's plus a sub top-ten fastest time run in the world in a door slammer (at the Door Slammers) and the fifth fastest ever run for a Top Fuel Bike, means the track does have the potential that we thought it was going to have. When we do get the track surface to the standard required (there is a lot more work to be carried out), then at that level of track performance, coupled with the race teams dialing into the track - it could become one of the worlds super-fast drag racing tracks – only time will tell, but you never know we may be able to reach that situation sometime in in 2019…

The Main Event also saw us changing slightly the format of our livestream web-based broadcast programs. The majority of the broadcast was via 'Facebook live' and we have experimented with many new add on graphics, plus a new style of presentation and interviews involving a more rugged and street style program. This will appeal more to our younger audience which will hopefully lead to more young viewers and wider interests in drag racing - not just yet another motor sport, but as an entertainment activity for the non-motor sport people. Those people who work with me and know how I operate, know that is the market I have been targeting with Santa Pod Raceway and the FIA and FIM European Drag Racing Championships over the past 2-3 years and which I will continue to expand into in the next coming 2-3 years.

For those of you old enough, like me, to understand this slogan – 'the future is Orange' - for Trakbak Racing and Santa Pod Raceway it is looking that way...

Tale of a Good track.

7th June: FIA/FIM Main Event Gearhead Garage Super Pro ET winner Nick Good says that the weekend had great weather, great competition, a track with which the team could definitely work, and an unexpected result:

I would normally stick a couple of photos of the dragster on here but the stars of the show were team-mates Cristiann Carlo, Greg and Terry Robins and Chrissie Fox. We made ten runs over the weekend and the car was at its best every time. It definitely makes driving easier when a team is that good.

Not having not run on the new track it was a case of basing our dial-in on the tarmac track. The changes we had made to the dragster over the winter had added some weight and calmed the car down slightly, so we went with a 6.88 and ran 6.886. Good enough to take the Super Pro award for being number one qualifier off the trailer; I had forgotten but Julie Walters reminded us we did the same at the 2017 Main Event.

After that first run, and knowing we were in the field, it was a case of trying to understand the track, lane differences, changes due to the weather, glue etc. It is very different to the old track and some cars have taken to it better than others, it changed through this weekend and will change through the season as it beds in, but that's good, and interesting, and a challenge for the teams. 


Eliminations were fairly straightforward. A more than tight semi final win against Paul Pryzybyl, 0.008 secs at the stripe, twenty five inches, neither of us ever sees the win lights and so we had to wait for the crews to come down to know who had won. The final was against Dave Evans, with two of the more senior racers going for the win - the Super Pro kids aren't going to have things all their own way yet! Dave made it easy for me in the final by pulling a red.

It has been a few years since our last win so Thank You to our sponsors who support us, especially to Les Downey for having faith and sticking with us over the years; Lucas Oil Products are the best bar none and play an essential part in the wins for the other racers in our team Brad Jackson, Dave Catton and Chris Parker. Our other partners are Samco Sport, Chris Brown Body Repairs, Johnson Ironworks, Morris Armitage, Leatt Brace, East Coast Signs, Windscreen Wizards, BGC Motorsport Components, and Carter Haulage and Storage.

The new Santa Pod track is going to be awesome. It's a learning curve for everyone at the moment, roll on the Summer Nationals!

Captain Caveman's double trouble.
7th June: After a very positive weekend at the NSRA Nostalgia Nationals, at which his Oldmobile ran consistently around 10.90 seconds, the UK's Alan Medley and the Captain Caveman team decided upon a double-entry at the FIM/FIM Main Event at Santa Pod Raceway. Emma Doyley takes up the story of the team's fateful outing in Modurstang Pro ET and Super Street:

The double entry meant that a few adjustments were needed, so the car firstly went to Webster Race Engineering to have new roll cage fitted.

The Main Event weekend didn't go smoothly; problems with the alternator bracket and belts made for a testing few days. A big Thank You to Redneck Racing for all their help in keeping us going! Despite this we ended Friday qualified sixth in Pro ET and fourth in Super Street.

Round 1 of Pro ET took place on the Sunday. We faced James Oliver in the Williams Bros Firebird, Alan went 11.16 on an 11.12 while James went red.  Round 2 was on Monday and we faced Karen Stevens in the Lass Vega, looking stunning after its off-season work.  This time was Alan's turn to go red and Karen went through to the next round.

In Round 1 of Super Street we faced Karen again.  No matter how hard we tried we couldn't get the car back to 10.90 times which it ran at the Nostalgias, so it would be a tough race.  Alan pulled a 0.3 light so we knew that Karen had it. Despite this it was a brilliant race to watch, until things started to go wrong. As Karen's car turned right and gathered ours up, all we wanted was for both drivers to get out unharmed. As much as we suffered, Karen bore the brunt of the collision and we are all pleased to hear that she is making a slow but steady recovery. We hope that she continues to improve and look forward to seeing her at the track again. Unfortunately this is one of the risks of racing, something which we accept every time we get in a car, so there is no need for apologies.

We owe a lot of people a huge Thank You. Firstly the Santa Pod crew and medics whose quick reactions and excellent support was unbelievable. Then thanks to Kirstie Tramm for quickly pointing the Caveman Crew in the right direction, Spencer Tramm for providing a voice of reason and much-needed transport, Elaine Hancock for running to our aid and holding our hands throughout, John and Billy Everitt for stepping in and getting Alan's family to where they needed to be, to Dave Cherrett and Nigel Hale for looking after Gill, and to Andy Dibley for turning round when he was half way home to make sure that his 'Dad' was OK. Finally, thank you to all everyone who sent us their best wishes, we are sorry for scaring / worrying you.

But now it is onwards and upwards, we won't let this hold us back. We'll be back at the Summernationals with the His'n'Hers Mustangs whilst we work out what will become of the Oldstimer Oldsmobile.

Tierp Internationals webcast.

6th June: Thanks to Åsa Kinnemar of Speedgroup for confirming that this week's Tierp Internationals is to be webcast free courtesy of Nitroz TV and Tierp Arena.

Broadcast commences at 09:00 local and continues whilst the track is open between tomorrow (Thursday) and Sunday.

You will be able to tune in at www.twitch.tv/nitrozplay. A link is also available on our John Woolfe Racing-sponsored Tierp Internationals Event Index by clicking here or by clicking on the John Woolfe Racing Event Coverage link on the left-hand side of any Eurodragster.com page.

SPRC Summernationals entry update.
6th June: Many thanks to Santa Pod Racers Club Secretary Ian Marshall for forwarding us Version 3 of the official entry list for the SPRC Summernationals, which takes place at Santa Pod Raceway on 30th June-1st July. You can check out the entry list by clicking here or by clicking on the John Woolfe Racing Event Coverage link on the left-hand side of any Eurodragster.com page.

The official closing date for SPRC Summernationals entry is this Friday (8th) after which entry, if accepted, may be subject to a Late Entry penalty. You can find the official SPRC Summernationals entry forms on the Information link of the SPRC web site at www.eurodragster.com/sprc.

If you have any queries about SPRC Summernationals entry then please get in touch with Ian on 01933 313625 (outside the UK +44 1933 313625) or E-Mail ir.marshall@btconnect.com.

Reminder: APIRA racing members.
6th June: Ian Marshall also asked us to remind racing members of the Avon Park International Racing Association that their APIRA memberships will be honoured throughout 2018 when entering SPRC-organised races. Then from 2019 it will be necessary to be an SPRC member.

If you have any queries about Club memberships then please get in touch with Ian on 01933 313625 (outside the UK +44 1933 313625) or E-Mail ir.marshall@btconnect.com.

EDRS Pro Motorcycles kick-off.
6th June: The EDRS Pro Nordic Motorcycle Championship kicks off with its traditional opener, the Tierp Internationals at Tierp Arena, this weekend, writes Remco Scheelings:

Stability is what teams and promoters want and so the most prestigious motorcycle championship of Northern Europe once again counts six different categories and will be decided in four races. Tommy Grimes Jr, Thomas Lysebraate Olsen, Jan Sturla Hegre, Mogens Lund, Emil Östlund and Iiro Reinola are the 2017 Champions and until a few weeks ago the great news was that they would all be back at Tierp to start their title defence. Unfortunately, the Beast Dragbike Team have had to withdraw their entry as Tommy has to deal with some health issues and can't come to Europe.

Looking at the entry lists, the five defending champions will get nothing for granted and will meet tough competition. You can read more on the Drag Racing Europe Blog by clicking here.

Herbert's pain of an Event.
6th June: FIA/FIM Main Event Modurstang Pro ET winner Keith Herbert took the event title even though Team Furyous' weekend had an inauspicious start:

An awful tummy bug stopped me wandering too far from the motorhome; a painful groin injury not helped by the Irish dancing in our pit on Friday night didn't help... apologies to our long-suffering neighbours.


Qualifying was a bit hit and miss, swapping dial-ins then breaking out with a PB of 9.43 and finishing up twelfth. I had a bit of luck in the first round when Guy King rolled through, it happened to us last year so knew how he felt. Unfortunately our next opponent Wayne Hiscock had broken, which was a shame as we haven't met up for years. In to the quarters after Karen's and Alan's awful crash, I am so glad that they were both OK as well as Mike who was so distraught when he came back from the line. Newbie Ben Newsome, who was dynamite in the last round against Mike, had me worried about this one but he was a tad late on the Tree and that gave me the win.

The semi-final against Nick Barnett's high-riding Falcon was a fantastic race, so tight at the top end, so a good job that I cut a 0.004 as I would have been in the poo again, literally. On to the final against Paul Brown's dragster, we had all the time in the world to get the car turned around until we were called and it wouldn't start. We all kept our cool and methodically worked through the problem... not! Swearing, tools flying, shouting the blame etc raised the stress levels and no time to use the toilet. Paul lost time at the hit, I cut a slightly better light and took my first Main Event win.

A big Thank You to all the Pod crew and staff, to Eurodragster.com (Thanks, you're welcome - Ed), to commentator Colin for the kind words at the presentation, and finally to my crew Jim Massey, Kyleigh Devlin, Paul Hawkins and of course my beautiful Anna. Thank you to my crew for everything.

Lucas Oil sponsor Hall of Fame.

4th June: The British Drag Racing Hall of Fame is excited to announce that Lucas Oil Products has agreed to become its headline sponsor. Lucas Oil Products is an American manufacturer and distributor of automotive oil, additives, and lubricants and was founded by ex-trucker Forrest Lucas and his wife Charlotte in 1989.

In drag racing, Lucas sponsors several NHRA events and many drag racers in the US, Europe and Australia. It also sponsors other forms of motorsport with its marketing platform Team Lucas and, since 2011, has owned the cable network MAVTV, which it has transformed into a leading motorsports network Lucas Oil Racing TV. In Europe, Lucas has a network of retailers extending right across the continent.


Les Downey, Managing Director of Lucas Oil UK, said "Since it was formed almost twenty years ago, Lucas Oil has been heavily involved in supporting UK and European Drag Racing. Our story has been built upon hard work, an unparalleled line of premium lubricants and fuel treatments and an unwavering commitment to customer satisfaction. So we are proud as providers of premium products to be associated with the British Drag Racing Hall of Fame, which has grown into an organisation which honours the great champions of the sport."


Stuart Bradbury, Chairman of the British Drag Racing Hall of Fame, said "We are very grateful to Forrest, Les and their teams for the support that Lucas Oil Products have given to many racers and drag racing tracks and events over the years and it is a great pleasure for me to have them step up to become headline sponsor. We look forward to a long and fruitful partnership as the BDRHoF continues to celebrate our wonderful sport."

The BDRHoF will be taking reservations for the 2018 Gala Awards Dinner by E-Mail to stuart@britishdragracinghof.co.uk or by telephone on 01933 279102. This year the dinner tickets, which include table wine, are priced competitively at £70 each, an increase of £5 due to price rises. The HoF has managed to keep the same rates for hotel rooms at £115 for double rooms and £94 single which includes breakfast and VAT as well as parking. The event always sells out well in advance, so if you would like to join us for the occasion we suggest you make your reservation sooner rather than later. On receiving your reservation you will be given the procedure to book rooms.

Ongoing news about the Gala, sponsors and other events in which the BDRHoF is involved is regularly published on the British Drag Racing Hall of Fame web site at www.britishdragracinghof.co.uk, here on Eurodragster.com, and on Facebook and Twitter.

Web site updates.
6th June: The Mad Welshman has updated his Flickr site with two large galleries from the recent NSRA Nostalgia Nationals at Santa Pod Raceway. You can take a look at www.flickr.com/photos/the_madwelshman.

Lass Vega trips over.

4th June: UK Modurstang Pro ET and Super Street racer Karen Stevens has been in touch about her two-car crash at the top end during Super Street eliminations at last week's FIA/FIM Main Event:

The Main Event started well as Mike revealed my new paint scheme. I had no idea that he was doing this for me, so what a wonderful surprise. I arrived at the track to find it sitting there in all its glory. I had so many compliments over the weekend.

First run in qualifying and it was already starting with its tantrums, a pushrod and rocker issue and a oil leak from the crank seal on the timing cover. We managed to get it fixed and made the last qualifiers in both Super Street and Pro ET and got in the field.

Round 1 eliminations in Pro ET and I got lucky with my opponent pulling a red light, so through to round two. Ironically we faced Alan Medley in round two and managed to beat him. Then we got called for first round in Super Street where we faced Alan again.

All was going well and we felt that the car had found its rhythm again. I pulled a 0.006 reaction and ran a 10.93 on the 10.90 index with the brakes on over the finish line. Then for some unknown (at the moment) reason the car turned hard right and collected Alan. I bounced off and the car started to roll, four times we think, shedding all of its fibreglass panels. I came to a stop looking back towards the start line and saw the debris of my car everywhere. Somehow I was not badly injured and managed to get out of the car without help. The first thing on my mind was poor Alan. Distressed and upset, I needed to find out if Alan was OK. He fared better than me but his car was also badly damaged. I am so sorry Alan for hitting you.

I have had a very difficult week with concussion, headache and bad bruising. I have spent most of the week in bed in pain, but I feel very lucky that this was all I received. It could have been so much worse. The roll cage and safety equipment probably saved my life.

I firstly want to say thanks so much to the Santa Pod safety crew who were with me within seconds*, and to the medical team who were fantastic with the way they cared for me. I also want to say how perfect the track was all weekend. One thing's for sure, the track had nothing to do with my crash. I was so sorry to put Mike and all my drag racing family through the pain and worry they were all going through at the time. Finally, thanks to everyone who sent me well wishes this week. So many that we have struggled to keep up with replying to them all.

The Vega has unfortunately raced its final run. It is beyond saving and is shockingly badly damaged. This should be a wake-up call for anyone who feels that their car does not need a roll cage. Don't skimp on your safety as it's a small price to pay if you want to stay alive.

We will continue to race with Mike's car in Pro ET but I will be back to crewing duties for the foreseable future. See you all at the Summernationals and don't forget that it's Party in the Pits with our band Never The Agreed" again. I can't wait.

*Our video of the incident shows top end safety crew members moving within two seconds of Karen's car turning right, and the pick-up and ambulance both through the gate and on the track within twenty seconds of that right turn. That really is good going but, to be honest, no surprise at all to anyone familiar with SPR's safety and medical crews - Ed

Tierp Internationals coverage.

4th June: A subset of the Eurodragster.com team will shortly be departing from the UK for Sweden to bring you all the news from the Tierp Internationals which takes place from Thursday to Sunday of this week (7th-10th).

Our coverage, which will be presented in association with John Woolfe Racing, will consist of the usual real-time reports and results throughout each day of the race, pit notes updated throughout each day, and a photo gallery at the end of each day courtesy of our good friends Lena Perés and Remco Scheelings. As is usual at Tierp Arena we will be using the popular split screen for our reports showing our commentaries on one side and results, courtesy of Time-Tree, on the other.

We will post a direct Home Page link to our coverage as soon as it commences, but in the meantime you can check out our Tierp Internationals coverage index, which includes a link to the official entry list, by clicking here or by clicking on the John Woolfe Racing Event Coverage link on the left-hand side of any Eurodragster.com page.

Saint Janne blesses Tierp.
3rd June: Pelle Lindelöw has been in touch with news of one of the many legends who will be at Tierp Arena this week to celebrate fifty years of drag racing in Sweden:


The first drag race following NHRA rules was arranged and organised at Anderstorp Raceway in August 1968 and named the "First Go". But the first steps had already been taken a few years earlier by guys wanting to compete, and with influences from the States they started racing anywhere they could find 402 metres of asphalt. Could have been on an airfield, but not always... By marking a finish line with a chalk, and manual timing with stopwatches, they started a new movement.

One of the drivers from the early days is Jan "Janne" Carlsson from Stockholm who for the last twelve years has lived in the countryside outside Köping, two hours' drive west of Stockholm. There Janne found the perfect place to store his small, but very nice, collection of 1950s Fords. He raced several cars in the early years of Swedish drag racing and clearly remembers the First Go at Anderstorp.

"It was cool, especially for me, being crazy about cars", says Janne. "I got my first ride at the age of seventeen, a year before I got my driving license. In the early 1970s the TV show The Saint, with Simon Templar in his Volvo P1800, was extremely popular on Swedish television. Of course, the P1800 was well suited to become a Funny Car body of a Funny Car."


Janne's, co-owners and builders Böje Holmgren's and Leif "Leffe" Dahbäck's Volvo was named the The Saint after the TV programme and became one of the most famous race cars at the time. Later that car was rebuilt and renamed Backfire. That car met its destiny at Mantorp Park when Leffe had an accident and it was totalled. "There wasn't that much left of the car", says Janne, "maybe the engine block could be used again but nothing else."

Janne says that a lot has happened in fifty years. "In 1968 there was no internet, information about the sport and the competitors was spread from one person to the next. A new grass-roots movement was emerging. Later it became more business-related when people with commercial skills entered the scene.

"In fifty years the racing has developed with cars today performing on a totally different level and with extremely powerful equipment. All of the information the crew need to fine-tune the car is recorded by an on-board computer which tells them everything which happened during the run. In the early days the driver tried to remember everything he felt happening during the run and reported to the mechanics as well as he could remember: if the car was pulling to the left or right, if it felt strong, pulled hard, nosed over at the end etc. We looked at the tyre marks on the strip, the colour of the spark plugs and all the other things which could tell us how the car was feeling."


"At the same time a lot is like it was before. Drag racing is about friendship, teamwork, excitement and that special atmosphere which still exists in the sport. After all these years I still love the sport and will not miss an event at Tierp Arena for any reason."

Janne Carlsson is one of several veteran racers who will appear at Tierp Arena this week. Others honouring this event include Mr Six aka Dennis Priddle, Roland Larsson and Åke Ryman (Canon Funny Car), Anders Lantz (Dynapac altered and several Pro Comp entries), Tage Hammerman, Björn Andersson and the beautifully-restored (by Janne Johansson) Opel Manta Funny Car, and Leif Helander. You will also find lots of memorabilia from the early days of Swedish drag racing and films and pictures will be shown non-stop on a fifty inch screen.

The drag racing veterans will be in the Tent of Legends, close to the Top Fuel pits, all weekend and will be happy to sign autographs and to answer questions from visitors.

Exit the She Devil.

3rd June: UK Top Methanol Funny Car racers Steph and Dave Milam have announced that the She Devil team have retired from racing:

It all started over thirty years ago with the A30, when it was just us and our friend Nigel on grip juice. Actually, I should have said that it started a few years earlier than that when someone told us that we needed to go to Santa Pod and see this great thing called drag racing, "You'll love it!". We did, and we caught the bug good and proper.

Things moved on when we got a dragster and Martin, who was twelve at the time, came on a couple of days out but we had problems both times. Later when he was older he came on as a full-time crew member and has been with us ever since, work permitting. Things really grew when the Funny Car arrived, with a bigger crew and an upscale of everything. The amount you need to go racing is incredible. If you haven't got a part or tool at one meeting will probably end up with two the next time you go.

Over the years we have been blessed with enthusiastic people who have wanted to join us and help out. This culminated with what we called the A Team and our first five-second run. The picture, taken with the help of Gary Kay, caught that moment and shows Nick, Denroy, Dan, Aaron, Martin, Toby (Thank You all), myself and Dave.

Another big Thank You to all of our sponsors, friends, members of the public and everyone who has been with us on the journey. It has been one hell of a ride.

On a more serious note there is lots for sale. The chassis and bodies have been sold already, but if there something you want or need then give us a call on 01892 661245.

It is a sad time, but although we have retired from racing that doesn't mean that you won't see us around (Great news - Ed).

Swift snippets.
3rd June: Wayne and Pam Hiscock asked us to say a big Thank You to Santa Pod Raceway's safety crew for getting to Wayne's Modurstang Pro ET Chevelle so promptly after its engine destroyed itself at the top end at the FIA/FIM Main Event. "Apologies for the clean-up and the down time caused", they say. "We are just really thankful that we had decided to fit diapers last year as we are sure that this helped prevent any further damage or oil spillage under the tyres. We hope to be back on the track again soon."

No news update yesterday as your News Editor was under the weather so we were unable to say a big Happy Birthday to our good friend and Eurodragster.com Team Nutritionist Syd McDonald. Hope you had a great day Syd.

The latest spy picture to arrive at the offices of Eurodragster.com (below left) came with no words. If you know more, or if you would like to send your own spy picture, then drop us a line at eurodragster.com@btinternet.com.



Geoff Stilwell asked us to say a big Happy 80th Birthday to Mike Kuhl of Kuhl & Olson fame. "There is party for Mike in Long Beach today", says Geoff, "which over two hundred racers will be attending. Mike (above right) is seen standing behind the land speed car which I now own."



Many thanks to Mike Collins for sending us the usual preview of his column in the latest issue of Street Machine magazine, available if you are quick, plus bonus material exclusively for Eurodragster.com readers, especially those who like their Funny Cars. Click on the images above for the PDF downloads.

The Main Event, as a Package.

3rd June: UK Super Gas racer Simon Gough says that he and The Package had an excellent five days at Santa Pod Raceway last week:

Although we only managed one test run on the Thursday we were very confident in what delay was needed for our first first run in qualifying. But down came the rain that night, a clean track and I forgot to put some more in the delay box so we ran a 9.88 in the first qualifier. We ran 9.91 in the second round, 9.9076 in the third round, and 9.9009 in the forth round. Pleased was an understatement! Now we had one more run to get the car in position. We managed to end up number one qualifier even though Dave Fulton matched our number 9.9009... first come first served.

We had a bye in the first round, excellent news as that gave us another test run and the more data we could collect the better. Over the last two runs we were noticing a pattern in our sixty foot times. We went through the Racepak to find our issues and whilst doing that we came across another problem. Both of the problems were down to one thing, the rear tyres were past their best. I was struggling to keep it straight in the burnout and we found that the tyres were producing more slip at start line. After an hour of discussion whether to go home and get the new set we decided to stay with what we had and put more in delay.


The next round was against Simon Fulton, wasn't looking forward to that. So into the burnout and pushed myself sideways, excellent I thought "The tyres are proper shagged". So up to the line and into pre-stage, then stage, a little bump forward then a huge red light came on, what a tw*t. Got back and viewed the Racepak and kicked my own arse, after my crew had had their chance at kicking it.

The Main Event was over for The Package but we achieved number one qualifier, we went home with more data from the new track, and we learned a few more things that will help us at future events. So she's now in the workshop. New tyres, deep clean all over, oil change, set the lash, and let her sit there waiting for the Summernationals.

A massive thank you to all my sponsors and crew: Sharron, Bret, Debbie, Gary, Dick Koster, Jeff Bull, LAS Motorhomes, Racepak, Zelltec, Opie Oils, K&N Filters, Cadman Transport. Also a big huge congratulations to Santa Pod on the new track.

A big Thank You to Simon from Mrs Tog and I for carrying the Get Well message for Belle during the Main Event - Ed

Web site updates.

3rd June: Chris Eyre has been busy having updated two sites with FIA/FIM Main Event coverage. First up is a gallery of Chris' general Main Event photographs which you can check out at dbfphotography.jimdofree.com. Nostalgia Funny Car fans should also check out Chris' update on his European Nostalgia Funny Cars site at euronostalgiafunnycar.jimdo.com. "I would like to thank Neil Dilkes for his fantastic video footage, Andy Marrs and the Santa Pod timing crew for the numbers, the Eurodragster.com staff for all their amazing efforts (Thanks! You're welcome - Ed) and all the amazing Santa Pod people!", says Chris.

Our good buddy Remco Scheelings has posted two FIA/FIM Main Event reports on the Autosport.nl web site. There is a race report which you can check out by clicking here and a report of "Other things I saw" which you can check out by clicking here. Don't worry if you can't read Dutch because, as ever, it is pretty clear what is being said and, as ever, Remco's pictures are great.

Also updating from the FIA/FIM Main Event is Paul Bryan whose shots you can find at www.flickr.com/gp/paulbryan_photopedia.

NitrOlympX entry open.
1st June: Many thanks to NitrOlympX Race Director Jerry Lackey for letting us know that entry forms are now available for the race at Hockenheim on 17th-19th August.

Forms are available on the Racers' Page at www.nitrolympx.de.

A reminder that entry is limited; totals can be found in Part 6 of the Official Invitation. Racers in Junior Dragster, Pro ET and Super Pro ET must submit two current time slips with their entry forms and also submit a bank transfer for their entry fee. Racers in all other Sportsman classes may also want to send two recent time slips in case other classes fill up earlier than expected.

Racers who have built or purchased a new race vehicle must also submit two time slips with their entry form as proof that the vehicle has been tested recently and that it can run respective numbers for the class being applied for.

We look forward to seeing all racers at the 2018 NitrOlympX.

SPRC Summernationals entry update.
1st June: Many thanks to Santa Pod Racers Club Secretary Ian Marshall for forwarding us Versions 1 and now 2 of the official entry list for the SPRC Summernationals, which takes place at Santa Pod Raceway on 30th June-1st July. You can check out the entry list by clicking here or by clicking on the John Woolfe Racing Event Coverage link on the left-hand side of any Eurodragster.com page.

The official closing date for SPRC Summernationals entry is next Friday (8th) after which entry, if accepted, may be subject to a Late Entry penalty. You can find the official SPRC Summernationals entry forms on the Information link of the SPRC web site at www.eurodragster.com/sprc.

If you have any queries about SPRC Summernationals entry then please get in touch with Ian on 01933 313625 (outside the UK +44 1933 313625) or E-Mail ir.marshall@btconnect.com.

Editor's note: Still shagged out from the Main Event so we have a backlog of news with which we will catch up on tomorrow's (Saturday's) update. We always have room for more, of course; please send your updates to news@eurodragster.com.


Earlier news