General
Home Page
Add a web site
Jeff Bull Swap Meet
Send a News Item
Site Search by Hauser Racing
2018 FIA/FIM Championships schedule
News, Coverage, Features
Latest News
John Woolfe Racing Event Coverage
OCS Paint Points Standings
Features, Interviews, Tributes
Racer Blogs Derek 10/04
WRE/Nimbus Webcam
LA Racing Parts Links
Racers' web sites
Associations, Clubs
Race calendars
Results, Reports, Info
Pictures, Video
Performance Parts, Merchandise
Sponsors
Tracks, Shows
Information
Timing Data
European and UK Bests
Champions' Champions
Editor's Diary archive
Eurodragster.com FAQ




























Tributes to Krister Peterson.
31st July: We have received the following tributes to Pro Modified tuner Krister Peterson, who died in a workshop accident last weekend:

Kristian Nyström, Pro Mod Racing Team Finland: You're in our hearts, Krister.

Benni Voss: My condolences go to Krister's family, team and friends, not only did they lose him but his passing away is a great loss for European doorslammer racing at its highest level. It must have been more than a coincidence that Krister working with and for some teams occurred at the same time these teams were on top of the European Championship. I first knew Krister through Eurodragster.com and Pistonheads.com, and met him in Hockenheim two years ago, when I thanked him for his inside views and articles. RIP "KP1".

Stu Bradbury: So sorry to hear about Krister. He like all of the Swedish racers have become firm friends and colleagues over these many years. I never know quite what to say in circumstances such as this. My thoughts are with his friends and family

Eric Pellegrom: Very unexpected and sad to hear this. I knew Krister from his visits at Gary's Doorslammers in the late 1980s  and met him almost annually at the Power Street Finals at Mantorp and Orlando, and of course later on when he tuned the Pro Mods in FIA racing. A very nice and knowledgeable guy. RIP Krister!

Saapola Motorsport: In times of tremendous sadness we will find joy and happiness from all the great memories we have of you KP. We thank you for all of the support and kindness you've shown over the years. You will always live in our memories.

Swift snippets.
31st July: Dutch Top Fuel Dragster racer Lex Joon has announced that he will not be attending the NitrOlympX at Hockenheim but that the FIA European Finals is a possibility. You can read more in Lex's exclusive Racer Blog, which is presented in association with Alamo Rent-A-Car by clicking here or by clicking on the Alamo Blogs link on the left-hand side of any Eurodragster.com page.

By all accounts the NDRS Nationals II at Tierp Arena was an astounding event with side-by-side fives in the final of NDRS Bilsport Pro Modified, close Sportsman racing including Joe Kellett's third Junior Dragster win in Sweden this season, and some storming test runs by Pro racers including Europe's quickest-ever Top Methanol FC pass by Ulf Leanders. You can check out qualifying and eliminations results from the NDRS Nationals II the Resultat then Sweden Nationals 2 links at www.nitroz.se.

Event entry update.
30th July: Friday 12th August is the official closing date for entry to the FIA European Finals which takes place at Santa Pod Raceway on 8th-11th September. You can check out Version 1 of the official entry list for the FIA European Finals by clicking here or by clicking on the Event Coverage link on the left-hand side of any Eurodragster.com page. You can download the official entry form from the Santa Pod Racers Club web site at www.eurodragster.com/sprc or for Pro classes on the Speedgroup web site at www.speedgroup.eu.

Many thanks to SPRC Club Secretary Paula Marshall for forwarding us Version 3 of the official entry list for Rotorstock, a Jap Drag Series round which takes place at Santa Pod Raceway on Saturday 20th August. You can check out the official entry list for Rotorstock by clicking here.

Entry is still open for the Open Sport Nationals, which takes place at Shakespeare County Raceway on August Bank Holiday 27th-29th August. Racers are reminded that the Pit Allocation form must be completed and returned with your entry for this event even if they attended the Springspeed Nationals earlier in the year. Racers not completing the form will get the standard pit space allocation and no more. You can download the entry form from the Downloads page at www.shakespearecountyraceway.com.

NDRS Nationals II coverage.
30th July: The NDRS Nationals II is in full swing at Sweden's Tierp Arena. As well as a round of the NDRS Series this event is also a round of the Swedish Championships including NDRS Bilsport Pro Modified. A number of Pro racers are also at Tierp to test.

You can stay in touch with results from Tierp via the Resultat then Sweden Nationals 2 links at www.nitroz.se.

Swift snippets.
30th July: UK Top Fuel Dragster racer Andy Carter is looking for a an experienced truck driver to take the Lucas Oil truck and trailer to Hockenheim for the NitrOlympX. Departure date is Wednesday 10th August and return Monday 15th. Food and accommodation will be provided at the track. If you can help then please contact Andy Carter on 07860 405060.

Santa Pod Raceway hosts the Mopar EuroNats this weekend featuring Run What You Brung for Mopars and Hot Rodders, The Fireforce 3 Jet FC, and on display will be the Allard Chrysler Dragster and Andy Carter's exhibition Top Fueller. You can find out all about the event at www.mopareuronats.com.

Web site updates.
30th July: In the latest instalment in his exclusive Racer Blog presented in association with presented in association with Alamo Rent-A-Car, Top Methanol Dragster racer and Eurodragster.com sponsor Derek Flynn reports upon his three European Championship outings this season. As ever you can stay in touch with the latest Blog updates by clicking here or by clicking on the Alamo Blogs link on the left-hand side of any Eurodragster.com page.

Swift snippets.
29th July: French Real Street racer Jean Salesse will be contesting Pro Stock Bike in 2012. More details soon but in the meantime you can take a look at Jean's web site at www.jeansalesse.fr.

Back to Tierp Arena and a very Happy Birthday to our good friend Lena Perés who is hard at work for both the Green Goblin Pro Modified team and Speedgroup at Tierp this weekend. Have a lovely day Lena, hugs from all the team.

Event entry update.
28th July: Tomorrow week, Friday 5th August, is the closing date for entry to Rotorstock, a Jap Drag Series round which takes place at Santa Pod Raceway on Saturday 20th August. You can check out Version 2 of the official entry list for Rotorstock by clicking here, and you can download the official entry form from the Santa Pod Racers Club web site at www.eurodragster.com/sprc.

A fortnight tomorrow, Friday 12th August, is the official closing date for entry to the FIA European Finals which takes place at Santa Pod Raceway on 8th-11th September. Again you can download the official entry form from the Santa Pod Racers Club web site at www.eurodragster.com/sprc.

The official entry list for next week's Sunoco Drag Challenge at Gardermoen, which includes a round of the UEM European Drag Bike Championships, can be found on the Norsk Dragracing Gardermoen web site at www.ndrg.no. Speedgroup and Eurodragster.com will be co-operating on coverage of this event in a similar manner to this season's events at Kunmadaras and Alastaro.

The latest version of the official entry list for the NitrOlympX, which takes place at Hockenheim on 12th-14th August and which includes rounds of the FIA and UEM European Championships, can be found via the Racers Page link on the NitrOlympX web site at www.nitrolympx.de. Eurodragster.com will be reporting live from this event in association with Alamo Rent-A-Car.

Ellis' Cuda for sale.
28th July: UK Pro Modified racer and Eurodragster.com sponsor Graham Ellis has put his blown-alcohol 'Cuda up for sale. Graham told Eurodragster.com that it has been a hard decision to let the historical record-setting and high-profile 'Cuda go, but that he will be keeping his twin-turbo Superbird.


"It's a bit of a wrench, as we have spent time and money getting the car to work well in Europe as the US Super Track set-up just didn't work here", said Graham. "We have made big inroads in our clutch management as well making it one of the most consistent sub one-second sixty foot cars in Europe. We feel that it will be this car in which I reset my Personal Bests before the year is out.

"The reason for the sale is simply to expand my restaurant business - we will be opening another branch in the coming months and there is the opportunity to expand further but it all takes money, and with what is tied up in that car and the Superbird I have reached a situation where one of them has to go.

"It's a shame as I love that Cuda, but the unfinished development of the turbo car and the investment we have made in it means that it's not viable to consider selling that car. In any case the plan is to develop the Superbird into a car capable of challenging for the FIA Championship.

"The Cuda is a real nice fully-optioned car. The new owner will be fully supported with team training and driver familiarisation and advice if necessary. If possible the car will be sold turn-key but I will consider other options if there is enough interest in the parts. Anyone interested should act quickly, as if I manage to secure the funds for the restaurant expansion elsewhere then the Cuda will not be sold.

"That car has soul."

You can find details under Cars For Sale on Eurodragster.com's Jeff Bull Race Engines-sponsored Swap Meet.

We beat the rain!

28th July: Lena Perés writes with a report from the weekend's Borlänge Street Open at Dala Airport:

We had our doubts on Friday that we could possibly get through the event as a lot of rain came, almost the whole day was rained out. But our marvellous staff got the track dry at 5:00 pm and two rounds of qualifying were complete by 8:30 pm. Just great!

Five rounds of qualifying are really good in any conditions, but the rain was around again on Saturday and came in large amounts when it came. So Mats Eriksson could not run his Pro Mod as planned. At 5:00 pm the race was called off. Sunday was not so good either, but it went OK until the semi-finals then the heavens opened again and that continued more or less until 3:00 pm, as some forecasts predicted.

We were able to start racing again at about 4.30 pm and we completed the race, then finished off with Mats doing his show at last. As usual he did some extras, turned the car around at the finish line and drove back waving to the spectators with the parachutes hanging behind the car.

The prizegiving ceremony was held with no rain and the sun almost shone on us.

Thanks a lot to all of the crew, racers and spectators for coming and for what you did at the Borlänge Street Open. We would also like to thank Tog who came for a visit. It's always a treat to have Tog around (Thanks, it is always a pleasure to be there with you guys - Ed).

Winners / runners-up
Junior Dragster: Joe Kellett, England / Pontus Dantanus, Borlänge Dragracing Klubb
Super Comp: Mikael Nilsson, SHRA Borås / Bo Ragnebro, SHRA Eskilstuna
Super Gas: Bosse Hall, SHRA Lindesberg / Mats Karlsson, SHRA Umeå
Super Street: Janne Carlsson, SHRA Lindesberg / Simon Gustafsson, Borlänge DRK
Bracket: Monica Sonesson, SHRA Vansbro-Äppelbo / Thomas Olsson, SHRA Vansbro-Äppelbo
Gatbil A: Johan Källberg, Night Cruisers FM / Johnny Färgegård, Borlänge DRK
Gatbil B: Kent Elofsson, SMK Söderhamn avd / Micke Engvall, Borlänge DRK
Gatbil C: Anders Eriksson, Åmotfors MK / Roy Aniliadis, SMK Dala
Gatbil D: Stefan Bergsten, SHRA Lindesberg / Peter Nilsson, Borlänge DRK
Gatbil E: Alexandra Nordlund, Borlänge DRK / Johan Fagerström, Borlänge DRK
Super Pro Street: Björn Lagerberg
Junior Dragbike: Marcus Forsberg, SHRA Uppsala / Ida Johansson, Night Cruisers FMF
Street Bike: Arve Myrbostad, Elnesvågen, Norge / Mats Andersson, SHRA Sundsvall
Super Gas Bike: Christer Juvonen / Andreas Andersson, Ludvika MS
Top Eliminator Bike: Johan Hiller, Gefle MCK / Håkan Braw, Bikenight Cruisers FMF

You can check out full qualifying and elimination details via the Resultat link at www.nitroz.se. Eurodragster.com News Editor Tog has now posted his complete set of 480 Borlänge Street Open photographs on his personal web site at eurodragster.smugmug.com or www.togsdragracing.com.

Joe takes the win.
28th July: Borlänge Street Open Junior Dragster winner Joe Kellett and the Drummin' Man team arrived at Dala Airport last Thursday after a long drive from Dragstalgia at Santa Pod Raceway. Joe's dad Pete takes up the story:


The entry was 28 Juniors which seems to be the norm for Swedish events. We started racing late on Friday as the weather was really bad, we didn't think we would run but thanks to the tireless efforts of the track crew and their two small track dryers we were able to run. We had two qualifier on Friday and five on Saturday, Joe's best Reaction Time was 0.003, we were pleased with that and it qualified him fourth.

The rain came again on Sunday but there was enough time to complete the racing. Joe won the final against Pontus Dantanus who is a super racer and last year's Champion. Once again we had lots of applause from the crowd and the track staff, which was really good and heartwarming.

Our next race is at Tierp this coming weekend which is for the NDRS Series and Swedish Dragracing League. We are second in the NDRS and fifth in the SDL but we have only raced three events and I hope that we can go some rounds and catch up. There are 32 Juniors entered at Tierp so plenty of competition. We then travel to Kubbe which is another long drive north.

We would like to thank all the track crew and staff at Borlänge for their work; they turnn a airfield into a drag strip in twenty four hours and it's amazing to watch. Thanks to Lena Perés and Mats Eriksson for letting us have a tour of their race shop and business and also for their hospitality. Super people. Thanks also to Tog for being there and for taking some great pics (Thanks, and thanks for the tea - Ed).

Outlaw Street Round 5.

28th July: The UK's Outlaw Street racers held their fifth meeting of the season at Dragstalgia, an event which the Outlaw Street guys hope returns for 2012. Mark Wallingford reports:

Of the twenty four members attending over the weekend sixteen made it down the track. This was due to various mechanical and electrical gremlins with several cars spending the weekend in the pits. The weather was extremely English over the course of the weekend with a wide mixture of torrential rain, thunderstorms and sunshine, but the SPRC track team did a truly amazing job of re-prepping the track every time the sun made an appearance.

Due to delayed builds or drawn-out repair work several members made their first appearances for the year at Dragstalgia, including Jeff Thurston in his newly-refreshed '66 Pro street Mustang, Mats Andersson in his Small Block Chevy powered '27T which he has owned for sixteen years and decided to put back on the road for some track fun and which was only MoT'd the day before the event, Paul Yorkshire was also out testing his mid-80s SS Monte Carlo which he has raced both in the UK and in the US.

Despite the weather racers were out in force to try to build up points for the series and to chase after the various trophies.

The year's subscription to American Car magazine was won by Andrew Murton in his Nevermind Camaro with 224 points for the weekend. The rain proved lucky for Andrew who also secured a place in the final of the UK Street Machine Shootout, which was run over the weekend with the final against Jeff Thurston due to be held this Saturday at the Mopar EuroNats at Santa Pod.

Outlaw Street members were very proactive chasing wins in the UK Street Machine Shootout with six of the eight class wins going to members, and from the semi-finals onwards all contenders for the £500 first place and £250 runner-up prize money were Outlaw Street members:

Chevrolet: Stuart Ramsay, '67 Camaro
Ford: Jeff Thurston, '66 Ford Mustang
Hot Rod: Trudy Slater, 4WD Cosworth-powered Morris Minor
Super Stock: Andrew Murton, '68 Camaro
EFI: Stephen Moisey, Shelby Mustang
British: Darren Scannell, Cosworth-powered Mk1 Escort

All members were again keen to try and win one of the Joe & Co-sponsored Reaction Time trophies with only a difference of 0.0454 seconds between runner up Vic Fisher in his late-model supercharged V6 Mustang and winner Jeff Thurston who achieved a very impressive 0.1136 second RT. The drive to try to win a trophy is clearly staring to show with only 0.1657 seconds between the top six RTs for the weekend:
OS-33 Jeff Thurston, '60s Ford Mustang, 0.113
OS-18 Vic Fisher, supercharged Mustang, 0.159
OS-13 Stuart Ramsay, '67 Camaro, 0.163
OS-39 Troy Atrree, LS1-powered Camaro, 0.198
OS-52 Mats Andersson, '27 T, 0.254
OS-07 Andrew Murton, 1968 Chevrolet Camaro, 0.279
Points after Outlaw Street Round 5
OS-26 Steve Adams, 1999 Mustang, 865 points
OS-18 Vic Fisher, supercharged Mustang, 851
OS-13 Stuart Ramsay, 1967 Camaro, 694
OS-07 Andrew Murton, 1968 Camaro, 688
OS-19 Stephen Moisey, Shelby Mustang, 667
OS-39 Troy Atrree, LS1-powered Camaro, 666
With only 199 points separating the top six and more than 200 points available at each of the four rounds left this season, there is everything to race for. The next round of Outlaw Street is at this weekend's Mopar EuroNats at Santa Pod Raceway.

Swift snippets.
28th July: Paul Ingar Udtian and the Islanders Top Methanol Dragster team urgently require a ring and pinion set, specifically a Strange 10.50 Top Loader with gear ratio 4.29. "Strange can't supply us with a new one before the end of the season", says team member Konrad Ree. "If anyone should have anything then please contact Paul Ingar on +47 901 02 559 or E-Mail pauludtian@gmail.com."

Also seeking parts is UK blown-alcohol altered racer Adam Gleadow who is after a set of Lenco CS2 gears, ratio between 1.44 and 1.50. If you can help then please contact Adam at aa_fuelaltered@yahoo.co.uk.

We have a birthday on the team today (Thursday); please join Kirstie, Tog, Roger and Ed in wishing a very Happy Birthday to Eurodragster.com Pit Reporter and Blog Editor Simon. Have a great day Simon and a safe journey home from the land Down Under.

Web site updates.
28th July: Our good buddy Alan Currans has updated his excellent Acceleration Archive with a ninth page of Mark Gredzinski's work which showcases his considerable skills as a photographer, designer and artist. "It is all brought together by Mark's very interesting captions which provide an informative insight into the background of his work", says Alan. You can check out Mark's work via the What's New link at www.theaccelerationarchive.co.uk.

The Mad Welshman has updated his Flickr site with pictures from last week's Dragstalgia at Santa Pod Raceway. You can take a look at Mad's pictures at www.flickr.com/photos/the_madwelshman.

Turners concentrate on FC.

27th July: UK Top Methanol team Turner Motorsport have decided to concentrate on their Top Methanol Funny Car and have put their Championship-winning Top Methanol Dragster up for sale.

"After the FIA Main Event we were really happy with our progress and what we had learned", tuner Steve Turner told Eurodragster.com. "The last qualifying session was great, side-by-side 6.0s with Steph Milam. The car was responding to the tuning and did exactly what we expected which is real good. Rob is the most comfortable he has ever been, he feels at home in the car and really happy with everything.

"We are now preparing the Funny Car for Hockenheim where we are hoping to learn more and hopefully go a few rounds. A big Thank You to our sponsors Lucas Oils, NGK, GRP Connecting Rods, Goodridge Hoses and Fittings, and G-Max Fuels."

The dragster is for sale either as a roller or turn-key. The Meyer chassis has the latest updates and has run 5.45/258. Steve added that the team also have a nitro Supertwin for sale which has a 1460 cc motor and which is similar to John Hunt's bike. Of you are interested in either the dragster or the Supertwin then please call Steve Turner on 07973 878341 or E-Mail stevendturner@yahoo.co.uk.

"We wish everyone a safe and enjoyable race at Hockenheim", said Steve.

Drags at Silverstone.
27th July: After a feast of drag racing nostalgia at Dragstalgia those who wished for more historic motor sport were well served at Northamptonshire's other motorsport venue with the Silverstone Classic meeting, writes Bob Roberts:

Over a thousand race entries meant great track action and classic road cars were also there in great number including close on a thousand E-types which paraded around the track to celebrate the car's fiftieth birthday. The Allard Chrysler Action Group and car were guests at the Allard Owners Club as they celebrated their sixtieth birthday and of course they took the opportunity to spread the word about the project and drag racing in general.



The drag racing message was demonstrated more clearly at the Shootout organised by UK Street Machines. Previous drag demonstrations had taken place on the Club Straight at Silverstone, where Sydney had run the Allard in the 1960s, but this is now part of the extended Grand Prix circuit so is no longer available. This year a part of the old circuit by the now unused Bridge Corner was the site for the 'strip' and it posed a whole series of problems for the runners. It was of course very short, it was very dusty, and it went downhill immediately after the finish line - not perhaps the best situation to showcase the sport we love.

Nevertheless everybody helped to put on a good show which was watched by a large crowd. Colin Theobald provided knowledgeable commentary from the Santa Pod trailer while regular class racers including Roy Walker and John Atkinson mixed it up with any number of entries from the Taz stable. I don't know about Borlä­nge but big burnouts were the order of the day at Silverstone and still there was little or no traction.



A couple of rails from the Wild Bunch were close to the spirit of the meeting but they did not risk running in the circumstances. They did attract a lot of interest and took the opportunity to make some noise and hopefully the Allard will be in a position to do the same next year.

Whilst it's obviously a good thing to have drag racing at such a prestigious event it seems a pity the organisers can't find a better space for it. We're close to the fiftieth anniversary of the sport starting in the UK and it would be nice to show the best of it to the general public.

Swift snippets.
27th July: Congratulations to Kawasaki Triples Challenge rider Gary Clarke who won Sunday's sixteen-bike Super Eliminator at Shakespeare County Raceway. Riding the ex-Bill Baxter 750 drag bike, which has held thirty National and track records in the State of Texas, Gary took the final shootout honours with a 9.188/147.95 on a 9.10 dial-in against Chris Payne's 13.527/100.85 on a 13.00 dial-in on his more conventional '74 H2 750. Number one qualifier was Danny Capaldi. Well done to all who attended and supported the first ever Kawasaki Triples Club Super Eliminator, and to Mark 'Nipper' Stevens and Gary Clarke for the organising the race in the first place.



Herman Zijlstra writes to thank the former owner of the Oldsmobile driven by daughter Rianne Zijlstra to a 13.1 on LPG and nitrous at the Drachten Internationals. "I bought the Oldsmobile through Eurodragster.com from a guy named Jonathan in England", says proud father Herman. "I lost his E-Mail address but wanted to tell him how glad we are with his old car. Rianne is looking forward to the Dutch Finals at Drachten on 26th-28th August and if we find the funds we will be at the National Finals at Santa Pod". If you're out there Jonathan then please get in touch.

Spencer Tramm and Eurodragster.com sponsor Chris Isaacs' Plymouth Duster Pro Modified is coming together at Chris Isaacs Race Cars. "Chassis welding is now complete and we now have pictures of the turbos mounted!", says Spencer. You can check out the latest on the construction of the Duster at www.chris-isaacs.com.

Trevor Kitney says that his Fox Mustang, which will "definitely not be raced", now features an intercooled twin-turbo with blow-through 750 Holley, GT40P heads with bigger valves, 303 cam, twin 3" exhausts and Tremec TKO600 'box. "The coil-over suspension and tubular cross-member are now in place", says Trevor. "Tens? This is getting very silly..."



Best wishes to Malcolm Francis of Eurodragster.com sponsor Airsea Logistics on his recent marriage to Clare. "Malcolm and Clare were recently married at a beautiful 19th Century mansion in Hampshire, joined by bridesmaid Sophie (Clare's daughter) and page boy their son Jake together with family and friends", writes Belinda Bull. "Congratulations and every happiness for the future to them both", a sentiment with which we are sure that all of our readers will agree.

Volkswagen RWYBer Debbie Pilkington asked us to say a big Thank You to Carole Ismail and all of the SPRC marshals for being so professional and making the Bug Jam Run What You Brung such a great experience. "I have never run my car before and Carole was so helpful and explained what we needed to do", says Debbie. "The Pod have a great team. I want people to know how good this sport really is."

Web site updates.
27th July: Our good buddy Alan Currans has updated his excellent Acceleration Archive with an eleventh page of motorcycle pictures from his own collection. "This page concentrates on previously-unpublished pictures of twin-engined machines powered by British engines", says Alan. You can access this new page from the What's New link at www.theaccelerationarchive.co.uk.

The latest edition of the Speedgroup newsletter contains a preview of next weeks Sunoco Drag Challenge at Gardermoen, which includes the latest round of the UEM European Drag Bike Championships. You can check it out at club.speedgroup.eu/newsletters/2011/edition_11_2011/edition11_start.htm.

Paul Lister has updated his Dragcaranon web site with pictures from last week's Dragstalgia at Santa Pod Raceway. You can take a look at Paul's pictures at www.dragcaranon.co.uk.

Weekend round-up.
26th July: Congratulations to the winners of this weekend's two Championship rounds in the UK:

Bug Jam, Santa Pod Raceway

VW Pro
#1 qualifier: Mike Henry +0.0067 12.2067/109.33
Final result: Matt Attwood (11.80) 11.7624/114.90 b/o def. Bruce Collins (12.97) 12.7594/105.89 b/o

VW Sportsman
#1 qualifier: Paul Day +0.0005 14.6005/89.56
Final result: Tom Herbert (14.30) 14.5131/95.64 def. Martin Ayton (14.40) 14.3541/94.09 b/o

Outlaw Flat Four
#1 qualifier: Jim Smith 9.1151/123.55
Final result: James Wotton 10.7954/138.55 def. Joe Gallagher 11.2494/119.00

Super Modified
#1 qualifier: Andy Hone 7.4191/183.50
Final result: Andy Hone 7.4774/181.33 def. Nigel Payne 7.6304/179.95

Sportsman ET
#1 qualifier: Leigh Morris +0.0001 12.0001/98.95
Final result: Craig Wright (17.75) 17.5804/76.15 def. Sean Armstrong (15.89) 15.8289/84.39 red light

Topspeed Automotive Street Eliminator
#1 qualifier: Brian Payne 7.7682/179.23
Final result: Brian Payne: 8.3437/172.38 def. Ian Hook 11.0566/79.38 red light

Outlaw Anglia
#1 qualifier: Richard Colby 8.0353/164.84
Final result: Richard Colby 8.0826/170.45 def. Cliff Griffin 18.8598/39.41

Amongst other highlights of the on-track action was a storming 5.5-second licencing pass by Jason Phelps in the Shockwave Fuel FC. Less good were crashes involving Outlaw Flat Four racer and Eurodragster.com sponsor Jim Smith and VW Pro racer and class sponsor Danny Wharton, and a nitrous burp and fire for Super Modified racer Rob Smallworth. The racers involved were unharmed but their cars sustained some damage.

You can find full qualifying lists plus detailed final results and an Alamo Rent-A-Car-sponsored gallery of pictures kindly taken for Eurodragster.com by Julian Hunt by clicking here or by clicking on the Event Coverage link on the left-hand side of any Eurodragster.com page. Thanks also to David Anniwell of Santa Pod Raceway's timing crew for forwarding us the results.

Public Track Weekend, Shakespeare County Raceway

8.50 Bike
#1 qualifier: Steve Venables 8.5105/177.98
Final result: Pete Austin 10.3320/145.15 def. Mick Winyard 19.1941/94.29 red light

9.50 Bike
#1 qualifier: Fred Furlong 9.5089/137.27
Final result: Fred Furlong 9.5513/143.62 def. Jake Mechaell 9.7497/126.97 red light

Many thanks to Wayne Schreier and Simon Day of APIRA's Tech Crew for compiling results and to Jerry Cookson for passing them on to us (PDF format): 8.50 Bike racer Rob Lee aka Blinddog writes that 8.50 Bike again showed its popularity with fourteen entries for this additional round at SCR, with good weather and the usual runners plus a couple of novice (sic) riders making their début in 8.50 Bike including Dave Smart and Joe Elliott from the National Association of Supertwins:

Mick Winyard spat his chain on the startline but just happened to have a spare bike so re-scrutineered and went back out to qualify fourth. John McDonald finally slowed enough to get a qualifying time for the second spot rather than breaking out, Dave Batcheler took third and Steve Venables toom the top spot with 8.51. The first round of qualifying had a couple of casualties with Super street regular Gram Balchin having engine trouble in the shutdown area and my bike out for the weekend when the motor decided to commit Hari Kari with a suspect crank issue. TC had launch problems all weekend as he searched for the right clutch settings, and the much-improved Dave Thomas had slipping clutch syndrome.

Round one of eliminations had Ven on a bye, Pete Austin taking out Dave Batcheler who was having traction problems and had a few undie-soiling moments. The last event winner Phil Bloomfield took out Mark Slade and Wiz Winyard dispatched Chunk Walker who was fighting a light front end.

The semis were Ven v Pete Austin and Phil B v Wiz. Ven left Pete on the line but then nipped the win as Ven appeared to slow at three-quarter track. Wiz on bike number two had a great launch and took the win from Phil.

So the final was Mr Consistent Pete Austin and Wiz, eager for the win Wiz redlit handing the well-deserved win to Pete. All in all a great weekend for most with the usual close racing and friendly atmosphere. Sam Sykes was due to race but had an incident chopping off the top of his finger so get well soon Sam.

Anyone got a crank they want to donate?

As mentioned last week we will confirm the winners of the Eurodragster.com/Cotsweld Race Cars Perfect Light Award and Eurodragster.com/Gold RV Perfect ET Award when we have received timing data from both timing crews.


Congratulations to Gatbil Index A racer Johnny Färjegård who won the 500 SEK posted by Eurodragster.com for Best Burnout at the Börlange Street Open at Dala Airport. Johnny pulled long smoky burnouts every time in his eight-second Opel and took the money against some stiff competition. You can check out an Alamo Rent-A-Car-sponsored gallery of shots from the Börlange Street Open by clicking here or by clicking on the Event Coverage link on the left-hand side of any Eurodragster.com page. You can find full qualifying and elimination results from the Börlange Street Open by clicking on the Resultat link at www.nitroz.se.

Tog would like to say a big Thank You to the Borlänge Drag Racing Klubb, especially Lena Perés and Christer Gustavsson, to Lelle Olsson and the Time-Tree crew, and to all of the racers for their help, welcome and hospitality. A big Thank You also to Christer Abrahamson for accommodation and transport and to Kim and Pete Kellett for the cups of tea.

Swift snippets.
26th July: Thanks to Emelie Carlswärd for forwarding us the latest version of the official entry list for NDRS Nationals II, which takes place at Tierp Arena this coming Friday and Saturday. You can check out the entry list (PDF format) by clicking here.

UK Fuel pilot Shelley Pearson will be driving one of Rune Fjeld's Top Fuel Dragsters in the Night Show at next month's NitrOlympX at Hockenheim. "This is a great oppurtunity for me to be back in the seat of this awesome car", says Shelley. "I plan to put on a great show for the 30,000 drag racing fans and look forward to seeing all of you at the track. Pedal to the Metal!"

We had to hold this on Sunday for obvious reasons but we had no less than three birthdays on Sunday. First up is Heaven & Hell Racing team member and Honorary Eurodragster.com Staff Member Grace Roaf who was sixteen yesterday. Grace's mum Mary Roaf also celebrated her birthday yesterday as did another good friend, Lotta Andersson. Hope that all three of you had good days. Celebrating his birthday today (Tuesday) is UK Top Fuel Bike racer Kev Charman and best wishes for a very happy day come from the Nitrous Junkie/Charman-McCarthy camp. Have a good day Kev.

UK Top Fuel Dragster racer Andy Carter tells is that the Lucas Oil truck and trailer, show car and a full line of the fantastic Lucas Oil products will be on display at the Mopar Euro Nats at Santa Pod Raceway this coming weekend. "Come over and say hello!", says Andy.

Editor's note: Your News Editor is wiped out after returning home from Stockholm first thing yesterday morning and going straight to do a day's work in the office, so today's news update ends here and we will post the backlog tomorrow. Please keep the news coming to news@eurodragster.com and we will include it next time.

Krister Peterson.
24th July: Whilst on detached duty in Sweden we were shocked to hear of the death of Pro Mod tuner Krister Peterson in a workshop accident.

Widely known as KP, Krister was in demand as a tuner and advisor and amongst others worked with Patrick Wikström, Urban Johansson and Micke and Magnus Lindahl. KP was widely respected for his wide-ranging knowledge and was friendly and welcoming to all whether one was seeking advice or just wanting a chat. He was an early supporter of Eurodragster.com and an occasional contributor whose pieces were always worth reading.

European drag racing and Pro Modified in particular is going to be the worse for KP's loss. Our deepest sympathies to KP's family and many friends, and to his team-mates.

If you would like to send a tribute to KP or a story from your experiences of him then please write to us at tributes@eurodragster.com.

The apprentice.

22nd July: Eagle-eyed spectators at Dragstalgia may have noticed an additional member of the Rough Diamond team on Sunday in the form of an enthusiastic Work Experience lad.

Ever willing to give someone a leg up in the sport, the Rough Diamond team gave the willing young helper basic training in the use of a temperature gun. However, things began to go awry when the chap began to use it as a microphone, giving a running commentary on everything the team did. "He even tried to interview me with the damn thing", said Dave Gibbons, "which was rather embarrassing as I was on the toilet at the time."

During debrief after the run, the bewildered-looking soul gave spurious temperature readings and had no recollection of events at all. "I sent him off to get the teas in and we haven't seen him since", said Dave. "But I believe he has the potential to go far in drag racing. With any luck, very very far. I guess I can wave goodbye to that t-shirt."

Not only does the team hope against hope that they get their T-Shirt back, but they hope that should the work experience lad return he is handy with a sandpaper block as the rear deck of the altered returned from Saturday evening's fire burnout a little worse for wear.

The Rat's weekend.
22nd July: The Draper Brothers' Reckless Rat blown-alcohol altered made it to Dragstalgia at the weekend but did not appear on track. Charlie Draper has been in touch to explain what happened:


On Saturday evening we made the decision to to load up and finish the car at the track on Sunday so that we could start it up without upsetting the neighbours. So we loaded up and launched everything we could into the Transit, kindly loaned to us from Swan Coach Works in Basildon. We arrived late Saturday night and under the cover of darkness. This was thanks to all the hard work from our team Andy/Lynne, Paul, Terry, Russ and Alfie. We were gutted that we couldn't make it earlier and put in a run but we just ran out of time.

Unfortunately, in our haste to get to the track we left some parts behind - like a drawful of push rods and gaskets. Thanks to Joe Bond and team who came to the rescue with the push rods, we also managed to get some oil and fuel from Bob Glassup and Roy Wilding. It wasn't meant to be that hit and miss with the fuel but there was a last minute hitch with Plan A. Thanks for your help guys, much appreciated.

As for firing the car as planned, yep it fired but the fuel pump broke so that was that. Fortunately we have a spare in the workshop and the car is ready to run and we are looking forward to taking it to the track again (NSRA Hot Rod Drags, we understand - Ed).

For those of you who do Facebook you can see some more pictures on our page at Draper Brothers Racing.

Swift snippets.

22nd July: Kay Burk writes that UK ex-pat Barrie Young, who drove Fuel and alcohol cars in the UK in the 1970s and is now Snap-on Tools' President of Sales and Franchises, has bought the ex-Brian Thiel '69 Camaro Nostalgia Funny Car and with help from veteran tuner Jerry Newman will make licencing passes at this weekend's Drag Racing Online AA/FC Challenge presented by Mickey Thompson Tires at Cedar Falls (Iowa) Raceway this weekend. You will be able to read more after the event at www.dragracingonline.com.

News updates may be sporadic for the next two or three days as both of Eurodragster.com's codemeisters are out of the UK. However, please keep the news coming to news@eurodragster.com and we will post it as soon as we can.

No Webster Race Engineering/Nimbus Motorsport webcam from Bug Jam this weekend for reasons explained above but Nitro FM will be streaming live commentary and out-of-hour shows between today and Sunday. You can listen to Nitro FM by clicking here, or click on the Event Coverage link on the left-hand side of any Eurodragster.com page and select Bug Jam.

Owen develops Mustang.
22nd July: Topspeed Automotive Street Eliminator racers Richard Billings and Alan Cook have been in touch to announce an exciting new racing partnership for their twin-turbo Big Block Mustang, with forced induction and engine control specialist Owen Developments:

Owen's race car preparation and turbo pedigree is world class and they are at the forefront of turbo technology, tuning and race car development. Whether it's engine building, turbo modifications or management systems, Owens have the expertise to deliver results. They cover all forms of motorsport applications and are involved in World Rally Car, British Touring Car, F2 and GT Racing to name a few. At their facility in Kingston Bagpuize in the Oxfordshire countryside, Owens have one of the best rolling road facilities in the country, also 20,000 square feet of engineering workshop. With impressive CNC machining, fabrication and turbo assembly shops and a brand new 3,000 square foot shop to prepare cars for the race track, Owens are able to cater for almost every motorsport need.

Highly recognised and validated by the official appointments made, Owens are recognised as the premiere performance turbo centre in Europe by turbo manufacturers and suppliers such as Garrett, Mitsubishi, Turbonetics, Tial and Forced Performance. Owens has also been given specialist credits from Motec and Life Racing for the work they have done and the results they achieved, using these engine management systems. Owens not only supply turbos and engine management solutions but work with their customers with advice and most importantly, have the experience and personnel to offer track support and service, as part of their support package to their impressive portfolio of customers.

Along with standard supply, Owens offer a bespoke facility in-house to upgrade new turbos to their own exacting specifications thereby ensuring performance durability and reliability for the motorsport arena. Owen Developments also offer a full service repair and refurbishment service for race and street turbochargers, furthermore they carry a comprehensive stock of new turbos, wastegates, and all associated components, to cover all the disciplines of motorsport.

Through this partnership and their latest venture, Owens plan to be more involved in drag racing and now offer a full range of turbo and engine management products and support to the drag racing market, therefore, any requirements turbos from street applications to Pro Mod methanol turbos, contact Mark Harrison at mark@owendevelopments.co.uk or telephone 01865 821062.

In the meantime, Richard, Alan and Mark continue to make progress. The Mustang was runner-up to Belinda Bull's beautiful S10 Super Modified pick-up at last weekend's inaugural Top Sportsman event running Personal Bests of 8.09 seconds and 186mph on block-treaded Micky Thompson Sportsman Pros and in full street trim. On a final note, Owen's have identified the source of the previous misfire and so are looking for improvements in both ET and speed next time out.

Web site updates.
22nd July: Dan Holloway writes that the official web site of the UK's Rampage Super Pro ET team has been updated with race reports for the 2011 season thus far. You can find the race reports at www.rampagefunnycar.co.uk.

UK photographer Dick Parnham was not able to make Dragstalgia but to make up for his absence he has updated his Flickr site with a shot of Dave Gibbons' last fire burnout at Santa Pod Raceway many many moons ago, as well as some shots from Shakespeare County Raceway in 2006. You can check out Dick's pictures at www.flickr.com/dickparnhamdragracing.

Event entry update.
21st July: Thanks to Emelie Carlswärd for forwarding us the latest version of the official entry list for NDRS Nationals II, which takes place at Tierp Arena on Friday-Saturday 29th-30th July. You can check out the entry list (PDF format) by clicking here.

NDRS Nationals II is a full round for the NDRS Series and on-line entry is open until tomorrow (Friday) at www.tierparena.se/reg. You can download the Supplementary Regulations (PDF format) by clicking here, and for more details about the race and the NDRS Series as a whole visit the Speedgroup web site at www.speedgroup.eu.

Pro and other non-NDRS Series racers are invited to apply to test at Tierp Arena during the NDRS Nationals II. To submit your application to test, fill in the application form (Excel format) which you can download by clicking here and return to Emelie at emelie@tierparena.com. Tierp Arena will consider each application and if you are selected then the entry fee is 2750 SEK which includes 220V/10A electricity. 380V/16A electricity is 750 SEK. Emelie adds that most Pro Stocks can run within Competition Eliminator if you wish to make more runs than allowed by the planned two Test and Tune sessions per day.

Shockwave in a Jam.
21st July: 'Flash' Gordon Smith writes that the MPM Oil-sponsored Shockwave nitro Funny Car will be making three passes at this weekend's Bug Jam at Santa Pod Raceway with Jason Phelps of FGR Motorsport at the wheel.

"This is a good opportunity for Jason to get some time in the car and for him to begin to feel comfortable driving", says Gordon. "I have every confidence that Jason will put on a good show.

"The car will be at the NitrOlympX at Hockenheim making demo passes, hopefully against Showtime. The whole team is looking forward to the challenge ahead, the car is in good shape and looks fantastic with the new decals from MPM Oil.

"We also had a great weekend at the Drachten Internationals and although there were some problems with the weather we all enjoyed the event and found the organisers very helpful and welcoming. We were very pleased to have been invited by the event sponsor MPM Oil who also made sure that we were well looked after, thanks Richard."

NAST ♥ Dragstalgia.
21st July: National Association of Supertwins Vice Chair and Supertwin ET racer Bev Batsford says that Dragstalgia was an excellent event:

Firstly I would like to thank all of the organisers for inviting the National Association of SuperTwins.

We had a fantastic turnout of seven bikes in ET, even in in Gas and two Fuel. Everyone commented on what a brilliant time they had, being able to have a look round at all the other  vehicles in the pits and on show. It was very similar to having little children enter a sweet shop, the amount of smiles on their faces whilst walking around pits. Those who ventured out to take in the evening entertainment were not disappointed either, with lots of stories being told on the Sunday morning.

True the weather was not on our side but that is a British summer for you. The flypast was remarkable and also emotional for some!

Many thanks again to the organisers for inviting us, and to the track staff who always do an excellent job.

The Paranoia Wild West Show.
21st July: If you attended Dragstalgia you will have witnessed the first full return in eighteen months of the Jaguar-powered Nostalgia altered Paranoia with Alan Loten at the wheel. Team member Steve Williams writes that it was not quite the return which had been planned:


When Alan, one of the original builders of the car in 1980, bought the car back in the winter of 2009-10 he knew that, due to prior commitments, opportunities to race the car during 2010 would be limited but it transpired that he didn't get to race at all. A return in 2011 was then targeted and the time used to make some changes to the car so that it looked more like it did when he last drove it, but not an exact replica of the 1980s car. To achieve this, the body was repainted to reflect the 1980s version but not copy it; the colour and the style of the name are the only things exactly the same. The exhausts were changed from collectors to six individual chrome pipes and many other components were either re-chromed, altered or had their colour changed to achieve the look Alan was after.

Most of the work was completed during a leisurely 2010 and the start of 2011 but the inevitable delays then hit and race dates in 2010 started to drift past. Alan had already entered Dragstalgia in part because he had re-established contact with Dave Gibbons against whom he used to race when Dave ran the Rough Diamond altered in the eighties. Dave had also brought his old car back and they decided it would be appropriate if their first race against each other in twenty six years was at a Nostalgia meeting like Dragstalgia. We had hoped to get some meetings in before this event but hit problems which meant that the car wasn't ready until the Saturday before Dragstalgia. We were lucky that the Wild Bunch were at Shakespeare County Raceway for the Mini Showdown that weekend so we took the car up on the Sunday in the hope of getting some shakedown runs.

Thanks to the help and kindness of the Wild Bunch, and the staff at Shakey, we managed to get a couple of test runs in to give Alan some much-needed seat time - twenty six years worth of rust takes an awful lot of knocking off - and to test out the cars systems. For these runs we decided not to use the nitrous, as we were only testing, but to leave the nitrous clutch settings alone ready for the full quarter runs the following weekend. So, after a quick warm-up, we towed the car down to the start area after the Wild Bunch ready to make a run twenty six years after the last. As we neared the end of the fire up road the nerves started to kick in a bit but Alan got in the car OK, I remembered to turn on the CO2 gas bottle which powers the gear shift system and got Alan strapped into the car. After the Wild Bunch had run it was then our turn but when Alan cranked the engine it fired but failed to catch and stopped. Luckily I had remembered the petrol bottle and gave the injectors the time-honoured squirt and Alan cranked it over, but again the engine fired but failed to catch. The worry started to creep in that it was going to let us down. I gave the engine another, larger, squirt of petrol and Alan tried again and to our relief the engine fired, caught and settled into its normal tick-over.

Alan drove the car round and I positioned him in the water where he then performed a pretty good burnout for a first attempt after so many years. Alan stopped and I stepped in front of the car ready to back him up but Alan then had a problem, the Liberty gearbox has a small switch which must be held operated to select, and hold, reverse gear but Alan found that his finger kept sliding off the switch when he turned the steering wheel. This caused the gearbox to drop out of reverse and the car to lurch forward, not good for your nerves when you're stood in front of it. I very quickly mastered the art of the quick sidestep in case it did more than lurch forward and Alan got the car backed up, he then came forward into stage, did a reasonable launch, changed into second and then coasted through. The second run went much smoother, although the engine again needed two squirts of petrol before it would start. Alan launched harder, ran through till half track and then shut off to record a fourteen second run at 56 mph. On the way home we were quite pleased with our day, we had made progress up the Mount Everest type learning curve we have to climb, had shaken out some of the silly mistakes and, apart from the starting problems, everything on the car had performed as it should.

The following week the problem with starting the engine was quickly sorted. The main fuel pump on Paranoia's injection system is engine driven and, as it's a race system, it doesn't have any valves to stop the fuel draining back into the tank when the engine's not running. Martin Holgate had installed a small electric pump to prime the system before starting the engine to make sure there is fuel available when it starts and, of course, we had forgotten to use it. D'oh! The rest of the car was checked and all was OK so we turned our attention to the nitrous system which we hadn't used yet. When it was too late to do anything about it, we discovered a serious problem with the system that would prevent its use. This was a disappointment, rather than a show-stopper for Dragstalgia, as the engine will run quite happily without nitrous but obviously won't produce anywhere near as much power, we made a few adjustments that we hoped would compensate for the power loss and loaded up the car on the Friday night before Dragstalgia.

Early Saturday morning we set off for Santa Pod and on arrival for the first time in many years with a race car in tow, we were greeted with what seems lately to be the normal weather at the Pod of howling winds and rain coming down in stair rods! Unable to find a pit space in the rain, and somewhat dejected, we abandoned the car and Alan's choice of shorts started to look inspired as the tide mark on my jeans approached knee level as we made our way to the only dry area, inside the nostalgia display tent. Inside, apart from the cars on display, we met up with so many people that we had known in the eighties that it appeared that we had gone back in time. After many reunions and much ribbing for lack of hair, colour of hair or expanding waistlines the Weather Gods decided that we had suffered enough and it stopped raining. Dick Sharp of Dorset Horn fame kindly moved over a bit and we were able to squeeze in alongside him on the end of the fuel altered pits. The car was unloaded, warmed up and we were ready for a trip down the track for the first time in many years.

We met with Dave Gibbons in the pairing lanes for a run and, when it was our turn and having primed the injection system, fired up the engine without any problems and drove round to the water box. Alan and Dave performed their burnouts without any problems and pulled into stage to face each other for the first time in twenty six years but still driving the same cars. We were never going to be able to give Dave a race without any nitrous but that's not what this was about. However, I don't know if the car had got ideas after sniffing the nitro from the fuel altered warm ups but it proceeded to show that you don't have to run nitro to have a wild run in an altered. At the hit the car dug in, threw the rear end up into the air and then started to bounce. I know this was a nostalgia meeting but this is exactly what happened to the car when it was first fitted with nitrous in the early eighties while still running a locker clutch. Unlike the eighties when the car used to calm down after a couple of bounces these continued down track and Alan was forced to lift off and coast through, he commented after the run that he felt he now knew what it must be like to ride a bull in a rodeo! Looking at photographs of the run afterwards you can clearly see that not only were both back wheels several inches off the track but one of the front wheels also had daylight showing under it. The problem was that with the lack of power due to no nitrous the clutch wasn't sliding and was acting like a locker. Back in the pits, and after some advice from Martin Holgate, we took a large amount out of the clutch and got ready for another run. This went much better off the line with minimal bounce but we then suffered a bit of a driver malfunction and the engine bogged down so badly that the car went through with a 12.7 at only 104 mph which, although an improvement, was still some way short of what the car should run.


After the last run on Saturday we were quietly confident that things would be better on Sunday. After some more small adjustments, we went down for a run and paired up with Dick Sharp in the Dorset Horn. This repeated the scenario of the first run on Saturday, the two drivers meeting again after twenty six years but both still driving the same cars. We were hopeful of posting a better time on this run but at the hit the bounce returned big time and the car started to drift towards the centre line forcing Alan to shut off again and coast through. Back in the pits we discovered that the clutch had started to work a little bit and, after some more advice from Martin, we took everything left out of the clutch that it was possible to take out and went out for another run. However this was not to be as two thirds of the way down the staging lanes the Weather Gods decided that we had all had enough fun and sent the rain to finish off the meeting.

The meeting was not a complete disaster for us, although the only prize that we might have had was Best Bucking Bronco in Show, as we are now further up our learning curve, the solution to the problem is known and we have ample time before the next meeting to get the nitrous system fixed and, most importantly, we had an absolute ball at the event so roll on next year. To those who came round to offer compliments about the car thank you, and to those who perhaps expected a little more from the car, sorry but it wasn't for lack of trying. To the trackside photographers, I hope you got all the shots you want as this is an experience that we do not intend to repeat!

Lastly some thanks. To the Wild Bunch for their welcome; to Pete Walters Race Design, Pete for the design work and Richard and Lee for getting a brilliant paint job onto a battered thirty year old fibreglass body; to Andy Gibb of Stripteaser for the chrome headers; finally, and most importantly, thanks to Martin Holgate and his crewman John for all their help, guidance and advice. Also congratulations to Martin for achieving his first nine-second run on his street-legal Supertwin Gas Harley.

Mr Spokehead's Dragstalgia.

21st July: Dragstalgia was Ian Turburville's first event with the new Mr Spokehead II slingshot. Ian says that going into the weekend he was apprehensive but pretty excited:

I finally figured a mechanism for loading the 225" car into my little truck with just a five foot tail lift so we loaded up and set off for the Pod. My buddy Chris Allen was staying with me along with his daughter Lauren and they had flown all the way from Gainesville for the event! Along with Laura we arrived and set up in our allotted space on a sunny summer afternoon. No sooner had we finished putting up the big awning than a freak gust of wind came along and threw it all over the truck, destroying it. I was ready to just drive off home there and then. Darren Prentice rushed up to help and calmed me down, he got Gus along with the forklift and we carefully dismantled it. The weather started to turn nasty so Darren garaged the car for us overnight as we can't sleep in the truck with the car in it. A couple of stiff JDs later I was chilled enough to decide to battle on.

Steve Leedell, my old crewman from the Fuel bike, turned up to help, along with Chevy guru Crunch. Team principals Ingrid, Martin and Tim also turned up to pitch in so we were looking good. I couldn't let them down after all! We worked on the car all day Saturday to try and get a stable setting on the vintage Crower injection system and finally got the temperatures even enough to run the car but just at that moment we got the last call of the day for the Wild Bunch to come to the line so we tried to make it. It was a bit too much of a rush though and there were still many things to check before a proper run. Johnny Hall popped over and helped sort me out, another star, as he is the most experienced slingshot driver and builder around. However, it was not meant to be as when we started it, it was idling at 4000 rpm, way too high, so we shut it off and towed back to check it all again. It turned out the mag had moved so we fixed that and it purred like a kitten! It was 8:30 by then and we got the call for the evening cackle fest, no way was I missing that!

There was a beautiful sunset as we turned onto the track and lined up with a great bunch of nostalgia racers and we were all smiling at once! We got the word to "light 'em" and the air filled with the thunder of big V8 motors on alky shooting flames from their zoomies. After a couple of minutes we all shut them off as they were getting hot and then from the silence a real thunder approached as Wendy Baker idled in beside me in the Mustang Funny Car on a big dose of nitro. I just sat there in my office and drank it all in, awesome! Ian Marshall told us to vacate the track quickly as the fire burnouts were about to start and man, were they ever impressive! Rob Loaring had done them in the old days and knew the routine, it went like clockwork, and without incident, providing the dozens of photographers with some unforgettable images.


Next day Crunch and I, with my growing number of helpers, got a better tune on the big Chevy and we were at last ready to run. I was strangely calm this time and confident we had a good race car so waited patiently for a slot in the proceedings. The plan all along was to be very sensible with this expensive car that had not been raced since I re-built it (I had never driven a race car of any type before) and it was all a new experience to me. I had to know whether the steering and brakes would work, if all the nuts and bolts were tight, if the wheels were going to fall off, if the controls all worked, including my home made shifter! I decided no burnout, stage, take my time, just drive it off the line in second and get a feel for it all. I cleaned the slicks off with a quick blip then rolled to the line. Crunch felt the block and checked for leaks, all A-OK. I rolled into stage, put down my goggles, and...what the hell? Oh right, a vintage Christmas Tree, I had forgotten! By the time I had figured it out I had gone into deep stage, oh well, who cares! The light turned green and half an hour later I gently pressed the loud pedal. It responded straight away and pulled off nicely, proceeding down the track at a stately 90 mph as if it were on rails! It felt like a Cadillac! I pulled off the other end and checked it over, not a thing wrong, yippee! First thought was "Great, lets get back, service it, and get down for a proper blast!". The weather gods had other ideas though and put and end to everyone's fun.

Well, it started out with a disaster but ended up being the best weekend's racing I have had in years, just too much fun. Dragstalgia was a resounding success despite the weather and the collection of great race cars and bikes was unbelievable! It was an honour to be amongst them and the stars from the golden era of drag racing. Next stop will be the Hot Rod Drags at Shakespeare County raceway in September between Laura's last two Junior Dragster Championship rounds.

I must give my profound thanks to Darren Prentice and the Pod team for saving my ass! Also, big thanks for all the hard work and parts to Laura, Crunch, Steve Leedell, Chris, Lauren, Ingrid, Martin, Tim, Will Sharman, Martin Curbishley, Andy Raw, Johnny Hall, John Atkinson, Paul Marston, Mark Coulsell, and all the well wishers who lifted my spirits! Special thanks to birthday boy Joe Bond and his parents for feeding all of us and the invite to a lovely party Saturday evening, we were just not in a position to feed ourselves after all that trauma. If a picture tells a hundred words, this one from Ingrid Chesworth (left) tells it all! Thanks everyone!

Top Sportsman review.
21st July: Paul Marston writes that the inaugural running of Top Sportsman at Dragstalgia was judged to be a resounding success by everyone in attendance: spectators, officials and competitors - especially competitors:

On Saturday, with twenty four entries coming from a staggering eight different classes, one-shot qualifying for a sixteen-car field was a tough task. Rain meant a late start and eliminations were concluded on Sunday. The eliminations were a hard-fought affair but went completely to form with the number one and two qualifiers meeting in the final. Super Modified competitor Belinda Bull in her Jeff Bull-backed Chevy S10 was victorious and recieved the £1000 cash prize and Top Sportsman winner's Trophy, and picked up the number one qualifier bonus money. Ex-Pro Mod star Al Cook driving the Topspeed Automotive Street Eliminator Mustang of Richard Billings was runner-up, collected runner-up cash of £500, runner-up trophy plus Top Speed bonus money and another trophy for Best Engineered Car.

Although the weather cut short the second race on Sunday, the race had completed one round. So a decision was made to share the prize money out equally amongst the remaining competitors, what is commonly known as "sharing the wealth". All ten first round winners received £190 for their efforts. The first round with this exciting new format of bracket racing produced some real upsets and some outstanding driving jobs. It really would have been anybody's guess as to who would have won. Full details of exactly who won what will be posted on the web site at www.topsportsman.co.uk.

Jeff Bull and Paul Marston would like to convey their deep appreciation to our sponsors who believed in us, the competitors who made it happen, Belinda Bull for all the behind the scenes admin and organisation, and the PMR crew of the Crew Chief, Mick Howling and Mick Pusey for scrutineering, running the pits, staging lane and eliminations co-ordination. The Santa Pod management, start line crew and timing crew for their unrelenting determination to make this event a success. Last but by no means least Eurodragster.com for their support and excellent coverage (Thanks, you're welcome - Ed). Were it not for all the above-mentioned we would not be posting this press release, once again thank you.

Louis' season so far.
21st July: Clair Davies has been in touch with a review of UK Junior Drag Bike racer Louis Davies' season so far:

The only mechanical problem last year was a pair of clutch explosions, so it was decided that the solution was to produce a completely new clutch. So Grandad Pete Davies was given a headache and a very short time schedule. Unfortunately it wasn't quite ready for the first test meeting so the bike was tested as it was left as it finished last year.

JDB 1, Shakespeare County Raceway, 16th-17th April: With no time to test the new clutch it was decided to leave the bike as before. Variable wind conditions made choosing a dial in very difficult. After three rounds of qualifying a best time of 13.945 on a 13.80 dial-in left Louis qualified in sixth place for eliminations and racing Jasmine Cordelle. The wind had dropped slightly on the Sunday so we lowered the dial-in to 13.75 a determined Louis beat Jasmine to the line but eliminated himself by breaking out by 0.012 seconds. All was not lost as this then allowed us to test the work of art new clutch in the RWYB.



Big Bang, Santa Pod Raceway, 7th-8th May: This meeting was the first time that Junior Bikes had raced at Santa Pod and all the riders were very keen to get out on the famous track. We really struggled to get a dial-in time to start with as the track is extremely sticky and apparently slightly uphill which was affecting Louis' lower-powered 50 cc more than most, added to that a strong headwind found him qualified in seventh place with a 14.72 on a 14.50 dial in.

In the first round he was to meet Jasmine again so we lowered his dial-in to try and stop him breaking out this time. On their first attempt a fault on the Tree caused both red lights to come on and a re-run was necessary. In the re-run Louis beat Jasmine to the line and recorded his first ever perfect dial in running 14.6009 on a dial in of 14.60 and winning £50 from Eurodragster.com and Gold RV. In round two Louis met Connor Meehan on the Tim Blakemore Racing machine, we lowered the dial in to 14.50 for a bit of safety and he beat Connor to the line with a 14.599. In the semi final Louis got a bye so with the pressure off it was a test run for the final. With the wind having dropped he ran a 14.30 so we decided that would be a dial-in for the final.

In the final Louis met Scott Collier which we knew would be a difficult race to win. After over a five-second wait on the line Scott passed Louis just before the finish to become the first winner of a Santa Pod Junior Drag Bike event. Louis was extremely happy with his second place and Perfect ET.

JDB 2, Springspeed Nationals, Shakespeare County Raceway, 14th-15th May: After three rounds of qualifying Louis had qualified seventh and was to meet Bradleigh Vardy in the first round. Louis ran a 14.078 on a 13.95 dial in and beat Bradleigh to the finish and was into round two. In round two he came up against Scott Collier who beat him to the finish again and went on to win the event.

Shortly after this Louis was offered sponsorship by Trescal who are the global leader in calibration services and are new to the sport of drag racing but hopefully will fit in very well with the accuracy and consistency required in ET drag racing.



JDB 3, Shakespeare County Raceway, 9th-10th July: In qualifying after the first round Louis was fourth with a 14.10 on a 13.85 dial in, an improvement with a 14.07 on a 14.00 dial-in in round 2 kept him in fourth place. Q3 and a fantastic 14.017 on a 14.00 dial-in moved him up to first place and nobody managed to better it although the top five were split by just a few tenths of a second. So Louis was top qualifier with Jack Wildeman in second place, the two youngest riders on their 50 cc bikes against all the other 125s.

In the first round Louis met Josh Webb so it was the oldest verses the youngest Junior riders. In an extremely close race and after a four second start line wait Josh crossed the finish line 0.016 seconds in front of Louis and went on to make the final. Louis carried on by having fun in the RWYB event.

Many thanks to Jerry and Sharron Collier and to all the other Junior Drag Bikers and their families for all their help and advice. This has proved to be a really friendly and exciting class in which to compete. Thanks also to all of the staff at Shakespeare County Raceway and Santa Pod Raceway.

Information on Junior Drag Bikes can be found at www.juniordragbike.co.uk and for all the latest news join the Junior Drag Bike Facebook page.

Swift snippets.
21st July: The episode of BBC Country Tracks including footage filmed at Santa Pod Raceway earlier this year is to be broadcast on BBC1 at 11:00 am this Sunday (24th). Included in the programme is Junior Dragster racer Paige Wheeler and you can see a preview of her feature at www.bbc.co.uk/programmes/p00j81wx.


Eurodragster.com will be posting the traditional 500 SEK for Best Burnout at this weekend's Borlänge Street Open at Dala Airfield. All burnouts by racers in any class on Saturday and Sunday qualify, and the reaction of spectators will be taken into account when choosing the winner. So if you are at Borlänge then be sure to make a lot of noise if you like the burnouts. From tomorrow afternoon you will be able to stay in touch with events at Borlänge, including a webcam, courtesy of our friends at Nitroz.se.

Despite the fact that he almost took your News Editor and his Test Driver with him at Santa Pod on Saturday, we would like to wish a big Happy Birthday to UK Pro ET and Super Gas racer The Very Reverend Sir Neville Mottershead ODE. Have a divine birthday Nev.

Something for the weekend.
21st July: There's a full weekend of Public Track Day activity at Shakespeare County Raceway this Saturday and Sunday.

For the racers there will be rounds of the Good Vibrations Supercharged Outlaw series, a further round of the UK National 8.50 Bike and 9.50 Bike Championships, the Roy Wilding Nostalgia Race Cars SCR Junior Dragster League and a special Kawasaki Super Eliminator. There will be a full weekend's worth of Run What Ya Brung including series for Honda Street Stock, Pro Street Drag and the Old Skool Ford Drag Challenge. The rescheduled For Ladies That Launch competition and the Global Gamblers Races will also be taking to the track on Sunday together with a full weekend's RWYB. Sunday will also see the on track début of Junior Olley's Jet Truck Dakota Thunder. Where else would you rather be!

Gates open Friday and the track will be open between 10:00 am and 5:00 pm each day subject to the usual track and weather conditions. Admission is £12 per person on both Saturday and Sunday or £22 for a weekend pass. RWYB track fee is £20 per day or £35 for the weekend. Please remember your drivers licence and bring a crash helmet.

Evening entertainment in Kenny's Bar on Saturday will be provided by Wendy's Disco. There will also be old time drags on the big screen with Eliminator Racing!

Further details can be found at www.shakespearecountyraceway.com, on SCR's Facebook page, or call 01789 720180. See you at the strip!

Seeing red in Finland.
21st July: The Gulf Oil - Grand Prix Originals Top Fuel Bike team arrived at this year's FHRA Nitro Nationals at Alastaro to be confronted by something of a tropical heatwave at the northernmost outpost on the UEM Drag Racing tour.

Hot and humid conditions turned the track into a slick and tricky prospect, when it wasn't drowning under the watery products of huge electrical storms which curtailed qualifying on the Friday and Saturday evenings. Mercifully the temperature and humidity dropped for eliminations, but these were considerably delayed whilst spares for the timing system were sourced after the Saturday evening lightning display had knocked out the power at the track and for some distance around.


Points leader Ian King qualified second behind Sverre Dahl's 6.573/206 with a 6.626/212 which had the Gulf Oil/Grand Prix Originals-backed rider rolling off and on the throttle in order to overcome a seriously tricky track surface.

However, in a shock quarter final both Dahl and King went out, the Norwegian rider suffering a broken camshaft drive and King with an uncharacteristic red light which saw the owner of King's former machine Petri Paljakka through to the next round. To add to the team's woe Paljakka had a relatively easy route through subsequent rounds to take his second consecutive Nitro Nationals win and to assume second place in the overall points standings behind championship leader King.

The team is extremely proud to be supported by many leaders in their chosen markets in their quest for an unprecedented sixth European Championship title:

APE - The world's most innovative manufacturer of aftermarket parts for drag bikes
Cometic Gaskets - The premier manufacturer of racing gaskets
Bell Helmets - The ultimate iconic helmet brand
Gates - The world's most trusted name in drive belts, hoses and hydraulics
Goedhals - The name in recision specialist gear cutting and engineering
Goodridge - The original and the best in fluid transfer systems
Grand Prix Originals - The brand for drive and lifestyle, past and present
Gulf Oil International - The world's most iconic brand in automotive fuels and lubricants
Hyperpro - The leading producer of progressive suspension products for motor bikes
JE Pistons - The world's premier manufacturer of high performance forged pistons
Kent Cams - Specialists in motor sport camshaft manufacture, short runs and one-offs
Kibblewhite Precision Machining, Inc -The highest quality valve train components on the market
King Racing - The most successful Top Fuel Bike team in European drag racing history
Mickey Thompson Tyres - Simply the best drag race tyres in the world
MRE - Leaders in trackside support for drag race components and air shifting systems
MTC ENGINEERING - Manufacturer of clutches for the fastest motorcycles in the world
NitroShutter - Europe's leading drag racing photo-journalists
NCT Engineering - Manufacturer of the world's leading non contact torque sensors for motorsport
Portable Shade - The best custom branded collapsible canopies available
Pro Alloy Motorsport - UK's leader in fabrication of alloy racing tanks, intercoolers and radiators
PsycleWorkz - The UK's best custom and race fabricators and innovators
Puma Engineering - Manufacturers of the world's most powerful motorcycle engines
RSG Customize - The UK's most creative website designers and vinyl artists
Vanson Leathers - The most iconic brand in motorsport leather goods
Worldwide Bearings - The world's leading supplier of ceramic bearings for racing
Zodiac - Europe's largest supplier of performance and aftermarket HD parts

Animal's first-degree burns.

21st July: After a really successful end to 2010 UK Super Pro ET racer Dave Nelson and the JDN Racing team went into 2011 with a positive outlook:

During the off season we decided it was time that both Dorris and the Team looked more professional, so new crew uniforms were ordered and many changes were made to Dorris including new stainless headers, some panelwork and paint.

We were so excited when Easter came around and could not wait to hit the track. With the addition of the new HD Video Camera, the weekend was going beautifully. We captured some awesome video (which is on our web site), and Dorris was running quicker than ever but also consistently. Then disaster: during what unfortunately became our last run of the weekend a rod let go and exited via the side of the sump. We returned from the weekend downhearted, but with help from Ron Haslett we set about a rebuild with some new stronger H-Beam rods.

We got the rebuild finished in time for the Main Event, and upbeat we headed for the track. Dorris was not so happy. Each and every run we made over the weekend was wild at one point or another. We tried changing tyre pressures and even caster angle which helped but even then I had to pedal - our best was an 8.906 on an 8.90 dial in which was a lucky but well judged run good enough to get us in at number two qualifier. Unfortunately that was the only highlight as Dorris was not quite right and we decided to trailer her for the weekend fearing a bent crank. This seemed to be confirmed by a bent rod on the same cylinder on which we broke a rod before.

I spoke at length with Lem Evans from bfevansraceparts.com about our combination, and we decided to get a new forged crank, another set of H-Beam rods, and a change of cam. The cam and crank were with us a week before Dragstalgia - thanks to UPS shipping - but due to Parcelforce the rods and one replacement piston didn't arrive until the day before! My crew offered to work through the night so that we could make it to the track, and that is what they did. Dorris' new motor was ready for its first fire on Saturday morning at 10:00 am. We fired her up, set the timing and she was ready to roll.

Unfortunately the weather had other plans. My Crew Chief said we should do the sensible thing and stay home, but we managed to wear him down and we arrived at the track at 5:00 pm to the sound of cars running! We had made it! We went down for our first run, and on the burnout the mandrel which drives the fuel pump came loose and we lost fire. Starter Dave Warren was great and gave us lots of opportunities to restart (we didn't know about the mandrel at the time) but it was to no avail. Back to the pits for a check out. Found the problem, fixed it and headed back down to do our fire burnout.

Not knowing what to expect I suddenly started to feel nervous, but I knew I had to do it as it may be my only opportunity. I saw Havoc go for the burnout, and the flames streaking into the sky. It looked amazing even from around the pairing lanes. Ian Marshall checked that we really were ready for this, and that Dorris was going to behave - which she was - and we headed round for our turn. As Rob poured fuel over my rear tyres I focused myself on Alec Coe's instruction. Obviously this was a time for focus. In my periphery I could see Rob moving around the car, and my eyes grew wider and wider - and with it so does Alec's smile. I saw the flames start to appear around me, and Alec pointed to Rob. Rob gave me the signal and I hit the throttle - I could see fire all around me and feel the heat through my seat and suit as I headed out.

The instruction I got was to be off it by the Tree, so that's what I did and I looked to the fire marshal to check I was not actually on fire, got the thumbs up and set off to the end of the track. There were Nick, Lee and Tom all buzzing, and so was I - what a rush! A quick check to find only one casualty. Animal suffered a few burns in the process (right).

The next day we hit the track again and managed one pass, an 8.59 just 0.02 off our Personal Best with more still left in her. Can't wait for the Open Sport Nationals!

I have given the team web site a new look and an update which you can see at www.jdn-racing.co.uk. You will also find some merchandise for sale, including T-Shirts depicting our fire burnout priced at £19.99 for adult sizes and £14.99 for children's sizes, plus delivery. A small cut from this price goes towards the cost of our repairs, and trust me it is only a small amount.

I'd like to thank all those who helped me to get to the track and experience the awesome fire burnout. Firstly thanks to my mum and my tireless crew who have worked wonders again this season. Thanks to Alec, Rob and all those at Santa Pod for making it possible for me to do this, and to the racers, commentators and spectators for the wonderful reception we got. For me it was really very heartwarming. Also thanks to BF Evans Raceparts for getting the bits I needed ready and out to me so quickly - just a shame Parcelforce couldn't do the same!

Web site updates.

21st July: Dominic Romney had updated his ModernPics gallery with pictures of Saturday's action at Dragstalgia. "What a great event", says Dom. "It was really good to see some of the old icons back on the track. It was a real shame that the rain delayed racing but the fire burnouts at the end of the day certainly made up for it". You can check out Dom's pictures at www.modernpics.co.uk.

Our good buddy Alan Currans has updated his excellent Acceleration Archive with pictures from Dragstalgia. You can check out Alan's pictures via the What's New link at www.theaccelerationarchive.co.uk.

Also updating from Dragstalgia is Eurodragster.com News Editor Tog who made one of his occasional trackside excursions at the weekend. You can take a look at Tog's Dragstalgia shots on his SmugMug gallery at eurodragster.smugmug.com.

On the nostalgia theme...
21st July: Not European drag racing news but, in keeping with the preponderance of Dragstalgia news items on today's update, photo-journalist Keith Harman writes that Don Prudhomme Racing in Vista California have recently announced the completed restoration of Tom McEwen's 1967 Dodge Crew Cab Ramp truck:

This is the original truck which was previously loaned by Chrysler to the Sox & Martin Pro Stock team in the late 60s and then bought by Tom. Like Prudhomme's yellow truck which was restored in 2009, it was found in California looking pretty sorry for itself after years of neglect, but Prudhomme and his team have done a fantastic job in bringing it back to life, including having all the original decals re-created by an artists brush as the decals were long since out of production. The two trucks complete with matching Funny Cars will be doing the rounds at US tracks and shows and will evoke a lot of nostalgia from fans who remember them from the '70's.



Incidentally, eagle-eyed readers will note that the McEwen Duster is not the original restored (which is untraceable) but a later blue Duster body now mounted on a much later FC chassis. It was put together originally as a showpiece for Hot Wheels' 35th Anniversary.

I have written a full feature on the trucks with more pictures which will appear in a future issue of Classic American, plus a similar piece for Heritage Commercials magazine.

Bug Jam racer update.
20th July: Thanks to Santa Pod Racers Club Secretary Paula Marshall for forwarding the arrangements for this weekend's Bug Jam at Santa Pod Raceway.

Santa Pod Raceway's gates will be open between 10:00 and 21:00 tomorrow (Thursday), and will then reopen for the weekend at 09:00 on Friday.

Scrutineering will take place throughout Friday and then from 08:30 on Saturday.

The provisional running orders are now available and can be viewed by clicking here or by clicking on the Event Coverage link on the left-hand side of any Eurodragster.com page. Please note as ever that these running orders are provisional and subject to change due to track or weather conditions or for any other reason deemed necessary by race officials.

The final entry list can be viewed by clicking here or by clicking on the Event Coverage link on the left-hand side of any Eurodragster.com page.

Pers heads for Gardermoen.
20th July: Team member Mark Bodimeade, aka Animal, says that Swedish Top Fuel Dragster racer Patrik Pers will be making demonstration passes at the Sunoco Challenge at Gardermoen in August:

We did not qualify at our first outing at the FIA race at Tierp, although the experience we gained was welcome along with the small amount of data that we was able to muster. There were four qualifying sessions but we only managed to make two attempts due to a few gremlins we found in the works, but we managed a decent half pass and we were pleased with the outcome, as we left with everything still in one piece.

Onwards and upwards and we decided that we would not attend Finland as it clashed with a lot of the team's family vacations, but we have been invited to attend the Sunoco Challenge at Gardemoen Raceway in August. Hopefully we will gain more data there and move forward another step towards making us as competitive as the other guys in our class. All being well we will proceed to Hockenheim and then to Santa Pod.

Patrik has asked me to say a big thank you to all the guys: Lars, Lasser, Danne, Mathais, Robert and Jimmy from Sweden, and Cliff Gould and Alan Jackson from the UK. A special thank you to Patrik's girlfriend Annika for keeping us all well fed throughout the year.

PBs fall at Drachten.
20th July: Maikel Gloudemans of our webcam stream server provider Doyousee.me writes from The Netherlands with a report on the weekend's Drachten Internationals:

Although the week before the event was damp - downpour is more correct - our track crew succeeded in laying down the grip that we expect at Drachten in the shortest time. These guys really know their business and I want to thank them for their great work this weekend. Multiple teams broke their Personal Bests for sixty foot times including David Vegter and we think Lex Joon.


Adam Flamholc did what he came to do: took the Pro Modified track record back to Sweden with a 4.18 second test run. One of his mechanics told me that Adam was out for a sixty foot pass but that the track felt right and he took it up to little over 150 metres under throttle. Unfortunately the damp kept Adam from making a proper second run, because personally I would not have been surprised if he had gone under four seconds. But we just may see him again in Drachten this year.

On the subject of sub-fours, two drivers managed to run under four seconds on eighth-mile runs. My fellow countryman, MPM Oils' Lex Joon ran a 3.898 which was not under power the entire distance, and Belgian Top Methanol Funny Car driver Danny Bellio needed 3.98 seconds of  hard driving to reach 295 kmh at the eighth. That man sure doesn't scare easily. His was not the fastest run, his son Sandro took his Funny Car to 301 kmh in a full quarter-mile run. Of course these and the other demonstration runs by Gordon Smith with the Shockwave Fuel Funny Car and MPM Oils' Pro Mod drivers David Vegter and Robert Koper also got great appreciation from the spectators. Demonstration runs on their nitro machines were made by both Kev Charman and René van den Berg on Renés Lady and Daniel Kerkhofs rode his Nitrosaurus.

Unfortunately the wet ground surrounding the runway kept some drivers from being able to reach the track, so only a few classes were complete to run eliminations on Sunday. On a personal note, Eurol and Doyousee.me-backed Ivana van den Berg took her first ever round win in her Junior Dragster. A big Well Done to my little friend.

The bike classes were able to run most of their eliminations until we had to cut the day short due to rain. Our curfew didn't leave us with enough time to dry the track and run the finals in most classes. Streetbike ET got all the way to the final and was won by André van Workum. On another personal note, this was the first event at which I ran a bike, as I have been a Sportsman ET racer, and I really enjoyed myself. Bracket racing is always good fun, whether on two wheels or four.

In the big VIP area we showed our video stream and live timing for all of MPM's visitors and after our racing had stopped we screened the Dragstalgia live stream, so that we could all enjoy even more racing from Santa Pod. Thank you Tog for giving us permission to do so, it was highly appreciated (Thanks, you're welcome - Ed). We had a little Dragstalgia of our own, too: Ramon van der Weurf debuted his Kendall Liquid Titanium Wild'r at Heart Nostalgia Funny Car.

Our good friend, photo-journalist Remco Scheelings has posted two illustrated reports on The Netherlands' Autosport.nl web site, the usual excellent race report which you can check out by clicking here and a particularly enjoyable set of pictures of events off-track, people, and other interesting aspects of the weekend at Drachten which you can check out by clicking here.

Fried green clutch discs...

20th July: Paul Stubbings and Wendy Baker of the UK's Timewarp Nostalgia Funny Car team had an enjoyable weekend at Dragstalgia at Santa Pod Raceway even though they encountered a familiar problem:

Firstly we would like to pass our thanks to James and Darren at Santa Pod, and to all the track crew who worked tirelessly to keep the meeting going all weekend despite the best efforts of the infamous Pod micro climate! We were also surprised at how many people that we hadn't seen for years were there and that the atmosphere at the track was really upbeat - it's almost like people were determined to have a good time regardless of the weather!

Unfortunately it was this weather on Saturday which prevented us from doing a run, as working out the likely time that we could have run meant that we would not have had enough turn around time on the car to get it ready for the Cacklefest. We had hoped to do two runs on Sunday but we missed our first session by a couple of minutes and had to wait for the next chance which came three hours later.

Pretty good burnout - although Wendy got off it a bit early as she didn't want to wear Chris out too much having to run after her - back up, couple of hops, stage and go. The car sounded pretty good but just didn't pull hard and the result was a slightly disappointing 7.05. Looking at the slip the incrementals up to the eighth should have put it in the 6.70s. Back in the pits we suspected gearbox problems and were laying bets on a sprag failure, so given the amount of time left to turn the car around and fix the gearbox we decided to call it a day.

  Having got back from the weekend and investigated further we have got to the bottom of the reason for the car's slightly unde- par performance. The complete clutch pack inside the gearbox fried itself on the run, fusing several clutch discs and floaters together! This has been a recurring problem ever since we built the car and we had hoped that we would finally get the car to do a run with both gears working properly as thus far this hasn't been the case on any run!.

Our usual thanks go to the crew of Bear, Chris, Tony and Lee, and also to Ricky who took a trip to the "Dark Side" from his usual job with the Turner Motorsport team. Nitro - you know it makes sense!

A nine on two wheels.
20th July: After a long career with cars including destroying the Tekila Sunrise car on a windy day at York, and fourteen years tweaking and driving the Paranoia altered which he recently sold, UK Supertwin Gas racer Martin Holgate returned to his Street Motorcycle roots. At Dragstalgia this past weekend, Martin made it into the nines on his V-Rod.



My previous drag bikes (above) were both Rickman-framed and fully road-legal, a turbo Kawasaki and a normally-aspirated Suzuki GSX. I raced them between 1985 and 1990 and never ran a nine but got very close, so the idea was to build a road-legal Harley twin as I like Harleys and have owned quite a few now. The V-Rod was the obvious choice but I didn't want nitrous on it, or a turbo as I have done all that before. On the Isle of Man I once saw a Kawasaki with a Drouin supercharger so I had TTS do me a custom race installation using a C30-94 unit with the necessary engine mods. It's not been without problems; the main areas were finding a clutch set-up which worked and also the shifter.

On Sunday the magic worked and I got my first nine-second pass at nearly 140 mph, the fastest I have been on two wheels. The Supertwins are a great relaxed bunch to race with, so thanks to everyone there who helped me.

It was great to see my old car on the track and help out with the important settings. I never saw it run as I bought it as a roller. I don't think it will be too long before Alan Loten gets the gas on then it will be nines all the way for him!

Swift snippets.
20th July: Eurodragster.com will be posting the traditional 500 SEK for Best Burnout at this weekend's Borlänge Street Open at Dala Airfield. All burnouts by racers in any class on Saturday and Sunday qualify, and the reaction of spectators will be taken into account when choosing the winner. So if you are at Borlänge then be sure to make a lot of noise if you like the burnouts. From Friday afternoon you will be able to stay in touch with events at Borlänge, including a webcam, courtesy of our friends at Nitroz.se.

It arrived after yesterday's news update had been posted but the UK's Orange Pop Outlaw Anglia team asked us to wish a very Happy Birthday for yesterday (Tuesday) to eight-second driver Simon Barlow. "Roll on Bug Jam", they say. Hope you had a great day Simon.

This weekend's Perfect Awards.
22nd June: This weekend's Bug Jam and the UK National 8.50 Bike/9.50 Bike Championship round at Shakespeare County Raceway are the latest events in the 2011 Eurodragster.com Perfect Awards scheme. £100 is on offer at each track for perfect performance.



The Eurodragster.com/Cotsweld Race Cars Perfect Light Award has been reset to £50 after it was won by Pro ET racer Rick Denny at the SPRC Summernationals. The money will be awarded to the first racer this weekend to record a Reaction Time of 0.000 seconds. The Perfect Light Award is available all to racers in all classes during qualifying and eliminations, but will only be awarded for the first Perfect Light of the event. If the Award is not won at either Bug Jam or at this weekend's 8.50 Bike/9.50 Bike round at Shakespeare County Raceway then it will be increased to £75 for the Open Sport Nationals at Shakespeare County Raceway; if it is won then it will be reset to £50 for the Open Sport Nationals. The Perfect Light Award is presented in association with race car builder Cotsweld Race Cars whose web site you can find at www.cotsweld.co.uk.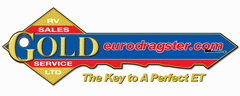 The Eurodragster.com/Gold RV Perfect ET Award has been reset to £50 after it was won by Super Gas racer Jon Morton at the SPRC Summernationals. The money will be awarded to the first racer this weekend to run to the thousandth on their dial-in or index during qualifying or eliminations. The Perfect ET Award is available this weekend in Sportsman ET, VW Pro and VW Sportsman at Santa Pod Raceway, and in 8.50 Bike and 9.50 Bike at shakespeare County Raceway, but will only be awarded for the first Perfect Run at each event. If the Award is not won at either Bug Jam or at this weekend's 8.50 Bike/9.50 Bike round at Shakespeare County Raceway then it will be increased to £75 for the Open Sport Nationals at Shakespeare County Raceway; if it is won then it will be reset to £50 for the Open Sport Nationals. The Perfect ET Award is presented in association with RV sales and service specialists Gold RV whose web site you can find at www.goldrv.co.uk.

To be eligible to collect the Perfect ET Award, racers are required to carry Eurodragster.com/Gold RV Perfect ET decals, one on each side of the vehicle. If you pull this weekend's first Perfect ET but are not carrying decals then there will be no discussion; we will not pay out and the next person to pull a Perfect ET will get the money assuming that they are carrying decals. As with all contingency schemes racers are responsible for collecting decals; Eurodragster.com/Gold RV Perfect ET Award decals are available in in Signing On at both tracks.

Please note that as the Eurodragster.com staff will not be at either Santa Pod or Shakespeare County Raceways this weekend, the Awards will be paid out upon receipt of the official timing data for each event and, where appropriate, upon proof of decal display.

SCR Junior League Round 3.

20th July: With this weekend's round of the Shakespeare County Raceway Junior Dragster League fast approaching, Daren Brett has sent us the following report from the Claron Graphics-supported round of the series which took place at the recent Mini weekend:

On the Saturday morning we had six cars scrutineered ready for the weekend's action. The only car left to arrive was Jacob Kopasz and the Hyperactive machine. Jacob had recently celebrated his thirteenth birthday and had long awaited the leap to JMA. So out went the restrictor and off with the weight bar and start tuning for the 7.90 index!!!

As the sun began to shine the questions being asked was had the gremlins which had been haunting Russell Victory's That's Racin' Dragster and Callum Swinchatt's Tot Rod finally been laid to rest? Russell's racing dad Grant had bought a new carburettor but when it arrived there were some notable differences. So being the innovative dad that he is, Grant decided to get a carb service kit and to dedicate some time to refurbishing the essential part. Finally the problem was sorted, flat spot gone, and Russell was able to launch the Junior quite hard.

Unfortunately it wasn't to be the same tale for young Callum. His team were plagued with problems trying to get to grips with the methanol conversion. With many hours spent on jetting, setting float heights, timing, Callum's dad and Crew Chief Chris finally called time and decided to give Callum a fighting chance for Sunday's League points by putting the car back onto petrol.

As the day progressed all of the competing racers had put in barrel-loads of runs, and after a small shower around four o'clock, covers were on the cars and we decided to call it a day.

The following day we received a phone call to say that the Kopaszes were going to sit this one out and that we would see Jacob the Hyperactive JMA machine at this weekend's round. We all pushed down early to open the show, and to put a final run in before our dial-ins were logged. Tracey Victory stood in as our timekeeper in Joanne's absence, so a big thank you to her.

With round times decided we were off. Unfortunately for Tyler Webb the final fire up, or lack of, didn't look good. Dad and Crew Chief Carl had spotted something we hadn't - a broken valve. With some exhaust gas escaping from the air filter and no compression, the report wasn't good but the GV Motorsport team were straight in with the offer of Russell's car for Tyler's last run. After an approved test run, being a different car to dial in, all of the timed runs were carried out without any further dramas. Carl and Tyler Webb have asked me to express a huge thanks to Russell, Tracey and Grant Victory for the use of the team's dragster for their final run; great sportsmanship. Carl has since reported that on strip down all he could find was a dislodged valve seat!

Once all the calculations were in, first place was awarded to Alex Brett with an Average Difference over four rounds of 0.03200 over Declan Webb with a 0.03375. Best Reaction Time also went to Alex with a 0.013. Well done gang and to all the other drivers taking part.
JM25: dial-in 9.06, total difference 0.128, average difference 0.03200
JD2: dial-in 9.10, total difference 0.135, average difference 0.03375
JD1: dial-in 11.10, total difference 0.236, average difference 0.05900
JS30: dial-in 14.95, total difference 0.839, average difference 0.20975
JS25: dial-in 12.45, total difference 1.051, average difference 0.26275
BCC3: dial-in 20.00, total difference 6.359, average difference 1.5897
I would like to extend a huge thank you to Simon Cardwell and Sandra Lamberth of Claron Graphics not only for being a League sponsor but also for sponsoring round 3 of the Junior Dragster League. I know that the children and parents are delighted with your ongoing support, and the trophies were fantastic! Thanks guys, none of this is possible without you! Roll on this weekend for the Global Shootout round, this Saturday and Sunday at Shakespeare County Raceway.

The 2011 SCR Junior Dragster League is proudly supported by Roy Wilding Nostalgia Race Cars, Peter Walters Race Design, CC Medical Services, the Supercharged Outlaws, Turboville.com, Motorshack, Fester Race Cars, Claron Graphics, Webb Express Couriers, Classic Designs, Alamo Car Rental, Tailor-Made Webs, LessTax2Pay, WG4, Team Just Smoky, Midland Tractor Pulling Club, Opie Oils, and GV Motorsport.

Web site updates.

20th July: Eurodragster.com Photo Editor Roger Gorringe has updated his personal web site with a gallery from Dragstalgia showing each of the heroic fire burnout participants and a bevy of some of the best cars and bikes which entered the meeting. Roger says that the event, only part spoilt by the rainy weather, will be a popular event in the future with hopefully some more updated and refurbished race machinery which has not seen a track for a while. If you were put off by the weather forecast then catch a glimpse of what you missed at www.nitroexposure.co.uk.

Fans of Lawrie Gatehouse's Chaos Fuel Altered will be aware that it had a nasty prang at May's Springspeed Nationals at Shakespeare County Raceway. Heroic efforts by FGR Motorsport resulted in the car being repaired and thus able to appear at the weekend's inaugural Dragstalgia only two months after the accident. The Chaos web site at www.chaos-fuel-altered.com has been updated with a report on the event which you can access from the Latest News link, and from there you can then follow a link to a gallery of pictures taken at Dragstalgia. A small gallery of pictures showing the latest repair work has also been added which you can find by clicking on Galleries then Repairs 2011.

Anders Envall has updated the Blackout Full Size Racing web site with a report of his weekend contesting Super Gas at June's Sweden Internationals at Tierp Arena. You can check out Bostic's very entertaining report at www.blackout.nu then Races and Race 1.

Quarter Mile Club still booking.
20th July: Santa Pod Raceway, the home of European drag racing, has launched an exciting new initiative for racegoers: the new Quarter Mile Club. With the European Finals not far away, from 8th-11th September, it's the perfect way to enjoy the event in real luxury.


The new hospitality package is one of many offered by Santa Pod for its Blue Riband events. Those looking to spend a little more can enjoy private balcony suites, full seating, breakfast, full hot fork buffet lunch, souvenirs, complimentary earplugs, programmes and paddock tours on top of the already generous QMC package for just £1690 + VAT (for up to twelve people including weekend admission).

If you're the kind of enthusiast that likes to get right into the heart of the action, grandstand packages are also available, with all of the same perks as the balcony packages, but enjoying reserved, allocated open air seating for the entire day. This is just £119 + Vat per person and includes weekend admission.
br> Commenting on this new hospitality packages, Santa Pod's General Manager, David Lloyd Jones commented "We believe these packages are the best value in motorsport, particularly for such a high profile FIA/UEM event. Although we offer the highest levels of corporate hospitality, we have deliberately priced the Quarter Mile Club package well within the reach of the true enthusiasts. After all, even if you're a die-hard quarter mile fan, there's nothing like enjoying your favourite sport in comfortable surroundings, just yards from the start. Why not make your next race meeting extra special?"

For more information on Santa Pod events, please visit www.santapod.com or call the team on 01234 782828 (outside the UK +44 1234 782828).

SCR 8.50 Bike/9.50 Bike update.
19th July: Thanks to Shakespeare County Raceway for passing on information for 8.50 Bike and 9.50 Bike racers contesting the UK National Championship round at this weekend's Public Track Days:

All tickets etc will be on the gate for collection on arrival at the track. Pitting will be on the left hand side of the pits just past the Medical Centre, which gives everyone the choice of hard standing for bikes, and camping facilities on the grass if required. The gate office will be open from midday on Friday if the demand is there; if not then racers are welcome to come in and get pitted, and to return to the gate office later on to collect their tickets etc.

Global Gathering will also be on site setting up so pitting might be a bit tight, but we have an overflow area on hard standing which can be used if necessary.

If you have any queries then please contact Shakespeare County Raceway at enquiries@shakespearecountyraceway.co.uk or call 01789 720180.

ATD Round 3 report.
19th July: Thanks to Pascal Thébault for sending us a report on the Dulamon Drag Race, the third round of the French Series of the Association Trophée Dragster (ATD), which took place at Lurcy Lévis Airfield, which took place on 9th-10th July:

The event was contested by one hundred racers plus a large and diversified RWYB field, from AX GTI to Porsche 997 with numerous muscle cars. As usual at Lurcy it was a private event: just racers, crewmen, family, friends, drag fans and, of course, ATD people.

There were showers on both mornings but the afternoons were dry, warm and calm. Everyone agreed that this was one of the best races in France for years: no crashes, minimal breakages, runs went through quickly, the 18:00 local noise curfew was respected, and above all there was a great atmosphere.

The track was not prepared so performances were lower compared with the previous round at Lanas. This was no problem for ATD Chairman Eric Angeloni who took his class win thanks to consistent runs of 7.854, 7.864 and 7.857 with his Steve Schmidt-powered dragster.

Results


Dulamon Auto Super Pro ET
7 entries. Top three qualifiers (Reaction Time):
Dimitri Di Fransceco - Camaro (0.021)
Patrick Dubois - dragster (0.024)
Charly Goyeneche - dragster (0.056)
Final: Eric Angeloni - dragster (7.857 - index: 7.83) def. Christophe Dubois - Probe (8.904 - 8.85)


Confort Glass Pro ET
20 entries. Top three qualifiers (Reaction Time):
Jean-Christophe Duvernay - Firebird (0.007)
Bruno Loisel - Beetle (0.019)
Marie-Jeanne Dubois - Nova (0.067)
Final: Christophe Rousselet - Golf (11.638 - index: 11.6) def. JC Duvernay (11.414 - 11.3)


francedrag.com Street Run A
16 entries. Top three qualifiers (index 12.00):
Yves Duchène - Corvette (12.048)
Sophie Zaninetti - Plymouth Belvedere (12.058)
Brice Pougnon - Corvette (13.059)
Final: Gabriel Vermeille - Camaro (12.259) def. Patrick Walt - Corvette (12.038)


Rod & Kustom Magazine Street Run B
16 entries. Top three qualifiers (index 13.00):
Geneviève Lacasa - VW type 3 (13.013)
Fabien Froment - Beetle (13.023)
Gino Scaramozzino - Corvette (13.027)
Final: Béranger Pudil - Opel Speedster (12.932) def. Franck Ciolfi - Mustang (12.870)


Nitro Magazine Street Run C
29 entries. Top three qualifiers (Reaction Time):
Alexandre Brillet - Beetle (0.009)
Miguel Azevedo - Caterham (0.024)
Nicolas Chevassus - Firebird (0.029)
Final: Bruno Chamagne - Mustang (ET 14.063 - index: 14) def. Hervé Demaison - TransAm (14.421 - 14.350)


Sellerie Custom Shop Junior Dragster
8 entries. Top three qualifiers (0.500):
Fabien Dubois (0.507)
Lucas Dubourget (0.516)
Killian Maugan (0.530)
Final: Fabien Dubois (8.670) def. Clément Dubois (9.193)

Nostalgia is what it used to be!
18th July: This weekend's inaugural Dragstalgia at Santa Pod Raceway was a resounding success despite rain which delayed Saturday's start until 3:00 pm and caused significant delays yesterday before ultimately causing the event to be stopped in the late afternoon. That any racing took place at all was down to the track crew who as ever refused to give up and gave the racers a dry and safe track in record time after every shower and deluge, and to the race officials who managed to keep the action coming non-stop during the dry periods.


Those who allowed themselves to be put off by the forecast missed the first running of an event which has the potential to become a huge annual favourite. The pits were full of nostalgia-themed machinery led by Wendy Baker and Paul Stubbings' Timewarp Nostalgia Funny Car in which Wendy clocked 7.0571/179.20, the Wild Bunch, Gasser Circus, Nostalgia Fuel Altered Association and Supercharged Outlaws with RWYB including John Hobbs' twin-Weslake Hobbit clocking 8.6079/155.79 in a very welcome return to Santa Pod, hot rods and classic muscle with a sprinkling of more modern machinery including Outlaw Street who are no strangers to the pages of Eurodragster.com News. The National Association of Supertwins supported the event on two wheels.

The Cacklefest on Saturday night drew huge cheers from spectators as did the first fire burnouts to be performed at Santa Pod since the mid-1980s.

The Best of... trophies, sponsored by LA Racing Parts, were awarded as follow:

Best Appearing Crew: Keith Crampton, Soultown Shaker (Wild Bunch)
Driving Job of the Weekend: Paul Wright (Outlaw Anglia qualifying)
Burnout of the Weekend: Ron Bartlett (Top Sportsman)
Low ET: Steph Milam (Top Methanol Funny Car), 6.1155 seconds
Best Back-Up Girl of the Weekend: Steve Hudson (Don't ask - Ed)
Best Wheelie: Neil Hunter (Top Sportsman)

Thanks to Wild Bunch Race Co-ordinator Claire Meaddows for passing us the results of this weekend's competition which, as the event was not run under permit, was organised on a closest to dial-in basis:
Claire Vize +0.011
Dave Ward +0.016
Adz Price +0.042
Bob Hawkins +0.045
Wild Bunch Best Burnout: Adz Price, Go Hard or Go Home
Wild Bunch Best Appearing: Keith Crampton, Soultown Shaker
Wild Bunch Best Appearing Team: Mark Coulsell and the Limited Funz team
Wild Bunch Spirit of Nostalgia: Chris Hartnell

Paul Wright led Outlaw Anglia qualifying with an 8.1043/181.33 but didn't make the first round. The final was due to be contested between Richard Colby and Steve Wells but did not take place. We await notification of final results for the Supercharged Outlaws, Nostalgia Fuel Altered Association, Outlaw Street and Gasser Circus.

The weather prevented the second Top Sportsman eliminator of the class' inaugural event from completing but Belinda Bull went home £1000 better off after winning Top Sportsman Day 1 (heads-up) with a staging bye in the final which had to be re-run after a restricted area incursion at the top end with both finalists in stage; Al Cook in Richard Billings' Mustang was unable to make the re-run. Belinda had qualified #1 for this eliminator with a 7.7054/175.75. The first round of Top Sportsman Day 2 eliminations was run, with buybacks cancelled because of weather-induced delays, but no further rounds were possible.

The event included the first outings for Ian Turburville behind the wheel of the Mr Spokehead II slingshot and for Matthew Wright of Eurodragster.com sponsor WG4 Facilities and Services in his Outlaw Rolls Royce, and Paige Wheeler in her new Alamo Rent-A-Car sponsored Junior Dragster as well as the return to the track of Lawrie Gatehouse's rebuilt Chaos Fuel Altered with Gary Page at the wheel. Gary ran a best of 6.9547/156.28 which was shut off just past the eighth.

Pro Mod racer and Eurodragster.com sponsor Graham Ellis put in a couple of test runs with a best of 6.5760/208.89 and fellow Pro Mod racer Mick Payne a best of 7.4391/183.54. As mentioned above Steph Milam took Low ET of the event with a 6.1155/232.57 in the She Devil Racing Top Methanol Funny Car.

You can check out our Alamo Rent-A-Car sponsored photo galleries by clicking here or by clicking on the Event Coverage link on the left-hand side of any Eurodragster.com page.

If you liked what you saw at Dragstalgia, or if you wish you had attended, then don't forget that Shakespeare County Raceway hosts the NSRA Hot Rod Drags on 16th-18th September.

Paige heads Stateside...

16th July: UK Junior Dragster racer and Eurodragster.com Blogger Paige Wheeler is hoping to take the American racing world by storm later this month when she participates in two Stateside races.

"I think it is an amazing opportunity to be able to go out to the USA and race against other children that love drag racing too" the twelve-year-old racer said. "I'm looking forward to making lots of new friends and taking part in one of the largest Junior Dragster events in the world."

Paige, who made headlines in her own country last year by winning the Junior Dragster class at the FIA European Finals at Santa Pod, will race in the Mike Bos Chassis Craft Jr. Dragster Nationals on 23rd-24th July at Bristol Dragway and will flow right into the big event in Thunder Valley - the 25th-30th July NHRA Junior Drag Racing League Eastern Conference Finals.

"In England, we only get to race a few times a year", said Paige. "It's exciting to be able to come to the States and do so much racing in just a few weeks. Racing is what I love to do and I can't get enough time behind the wheel."

Paige will be racing a dragster prepped and supported by Half Scale Dragsters Inc.

Since meeting Funny Car and Pro Mod driver Melanie Troxel last year in England, Paige has become part of the R2B2 Racing family, and she will be flying R2B2 colours on her dragster during both events at Bristol. Paige said she would love to add to the R2B2 Racing trophy case when she visits the team shop in suburban Atlanta following her racing in Bristol and a quick vacation to Florida.

"I can't wait to meet up with Roger, Melanie, and the team in Atlanta", Paige said. "I can't believe that I am able to represent R2B2 in the USA. It'll be a memorable experience. I hope I do R2B2 Racing proud."

...as does triple Champ Gabby...
16th July: 2010 UK National, Shakespeare County Raceway/APIRA and SPRC Junior Dragster Champion Gabrielle MacDonald will be flying the flag for Ireland as well as the Warwickshire-based quarter mile in a few weeks' time at the NHRA Junior Drag Racing League Eastern Conference Finals at Bristol Dragway's Thunder Valley.

Each year, Junior racers from the eastern United States, Canada and beyond compete for a shot at taking home a Wally and a share of the mega dollar prize fund. The event is open to racers in NHRA's Divisions 1, 2, and 3, and select tracks in Division 4, and each NHRA member track may send up to three teams of ten racers to the event. With seven classes and over one thousand racers competing its going to be a busy three days at Thunder Valley.

Gabrielle first discovered drag racing at Speed Zone in California when she was twelve years old. Six months later she found herself licencing to compete in the sport, and after a long battle with Motor Sport Ireland Gabrielle finally received her licence to race!

After purchasing a Hauser-built dragster in 2008 Gabrielle was offered a place to race at Thunder Valley, and along with this came a dragster made especially for her. From then on Gabrielle never looked back, winning races at Shakespeare County and Santa Pod Raceways which lead her to the National, Avon Park International Racing Association and SPRC Championships in 2010.



Now Gabrielle, and proud dad Graham will be flying the flag for Emerald Isle along side Stratford-Upon-Avon's Shakespeare County Raceway with her McDonald Motorsports Halfscale dragster. Special banners and graphics have been made up by SCR Junior Dragster League supporter Claron Graphics for the team's camper and trailer. Mum Edel will be joining the rest of the family shortly.

"I'm really excited to race at Thunder Valley once again", says Gabrielle. "I get to meet up with friends that I have made the last two times I've been over."

Just this past weekend Gabrielle spent time with nitro Funny Car team owner and driver Bob Bode while visiting the latest NHRA Full Throttle Series round, the O'Reilly Route 66 Nationals in Chicago. Bob's son Bobby III will also be competing at the Eastern Conference Finals.

Gabrielle and Graham have promised to relay news and pictures from the Eastern Conference Finals once the event is in full swing. In the meantime McDonald Motorsports wish to thank Bill Lancaster and Halfscale Dragsters for the dragster and Shakespeare County Raceway. Let's hope that it turns out to be a real winner.

...who checks in.
16th July: Just as we went to post this update, triple Junior Dragster Champion Gabby McDonald's first US update arrived at the offices of Eurodragster.com. Over to you Gabby:

When I came over to the States I knew I would be going to Chicago to watch, but I never knew how big it would actually be! With the scorching weather that is almost unbearable for the drivers and spectators alike the trip up to Chicago to watch was worth it 100%. While there I got to meet my idol Erica Enders and two Funny Car racers I had met before, Bob Bode and Jack Beckman. Bob Bode was very hospitable, he allowed us into his pit while they were working on the car and we hung out with him all weekend.



I was really excited to see John Force race and qualify, because we all know he's the king! Unfortunately he didn't do very but all the while it was still good to see such a famous racer! Mike Neff however took the team to a win.



The racing in the States may be much bigger and they may seem like they are much more professional but, as I was saying to my dad, teams who race at Pod and Shakey would do just as well as any racer out there. Racers are all the same, they are beatable like everyone else!

I leave Thursday for Bristol, which is more than eleven hours' journey, for my second Eastern Conference Finals. I will be flying the flag for both Ireland and Shakespeare County Raceway. I can't wait to meet up with fellow racer Paige Wheeler. I will be cheering her on in the Age 12 category. I will also be seeing Bob Bode and his son Bobby there at Bristol.

I hope everyone is having an amazing summer as I am. I hope to see you all very soon! Good luck to everyone going to Hockenheim soon.

Race your ride auf dem Hockenheimring.

16th July: Endlich ist es wieder soweit. Zum siebten Mal werden auch dieses Jahr vom 06. - 07. August 2011 die Public Race Days stattfinden. Das beliebte Sprintrennen bietet Hobby-Racern die einmalige Gelegenheit, mit dem eigenen Fahrzeug ihr Können unter Beweis zu stellen. Hierbei sind Reaktionszeit, Zwischenzeiten, Top-Speed und Endzeit gefragt.

Die Fahrer haben auf der "Rico Anthes Quartermile" die Möglichkeit, mit ihrem eigenen Fahrzeug Gas zu geben und dem langweiligen Straßenalltag ein Ende zu setzen. Zwei Fahrzeuge fahren in getrennten Bahnen nebeneinander. Bei dem Sprint-Racing werden Beschleunigungen aus dem Stand über die Distanz der Viertelmeile abverlangt. Sobald das Ampel-Signal erscheint, werden die Zeiten der Fahrer gemessen. Mit etwas Geschick und einer schnellen Reaktion können sowohl Hobby-Rennfahrer, als auch Rennsportbegeisterter teilnehmen.

Um die Leistungsunterschiede der Fahrzeuge gering zu halten, werden die Fahrzeuge in Klassen eingeteilt, sodass jeder Fahrer eine angemessene Chance erhält, sich auf der Strecke zu behaupten. Am Ende des Trainings bietet sich für Talente die Möglichkeit, an einer Public-Challenge teilzunehmen, in der sich die Fahrer messen können.

Auch in diesem Jahr ist das dafür benötigte Startbudget gering, sodass die Fahrer ganz unter dem Motto "Fun & Speed" ein ultimatives Fahrvergnügen erleben können. Wer einmal das Adrenalin beim entscheidenden Start gespürt hat, wird von den Public Race Days begeistert sein.

Wenn auch Sie Ihr Race-Talent unter Beweis stellen möchten, dann besuchen Sie uns vom 06.-07. August auf dem Hockenheimring. Die Zufahrt zum Fahrerlager ist am Samstag ab 08:00 Uhr und am Sonntag ab 08:30 Uhr möglich. Dort erhalten Sie alle weiteren Instruktionen für den Ablauf und eine Startnummer für Training und Rennen.

Mehr Informationen finden Sie unter www.hockenheimring.de.

The Pom ready for Take 2.

16th July: For ex-pat UK Top Fuel Dragster racer Steve 'The Pom' Read, this weekend's goal for the Castrol Edge Winternationals re-run at Australia's Willowbank Raceway is simple: "We're here to spoil the day for some of the bigger teams and put on a great show."

In what has been an abbreviated season for the English native, Read and his team have had flashes of brilliance - from the strong 4.7 / 300 mph run in January at Willowbank Raceway in searing heat, to his first-round victory over Sydney's Phil Read at the March round at the same track.

"It's been a feast or famine deal this season", remarked Read. "When the car has made it down the track, it's been in the 4.70 and 4.80 region, or it's gone straight up in smoke off the start line."

And that's exactly what happened on Read's single attempt at Willowbank's fabled quarter mile last month at the rain-affected Winternationals: the tyres went into immediate tyre smoke, with Read readily admitting that they don't have much data to work from on a cold track. "The conditions last month were unique and we had to take a calculated guess, which unfortunately didn't pay off", he said, "however we did manage to gain valuable data."

With this weekend's racing closing the curtain on their 2011 campaign, Read and his team are looking forward to finishing on a winning note, as well as enjoying the experience with his many race fans. "The race fans are great here at Willowbank and being our home-town event, we look forward to giving them something to cheer about during eliminations", he said. "As always, we invite race fans to drop by and meet the team, pick up a Team RSR shirt, a Hero Card and enjoy the races."

You can stay in touch with Team Readspeed on their Facebook page and results will be posted on Willowbank Raceway's web site at www.willowbankraceway.com.au.

Last call for Dragstalgia.
15th July: Late yesterday afternoon we received this picture from Santa Pod Raceway showing the iconic 1970s Christmas Tree which has been restored especially for this weekend's Dragstalgia event by Chief Timekeeper Steve Horn after being brought out of storage from the hangar by the main entrance.



Robin Orthodoxou writes that the Chaos Brothers crew of Darren and Lee have been busy with the tools and that he now has a new set of rods in the motor of his wild altered. "Thanks to Hauser Race Cars, and sorry for confusion about part numbers", says Robin. "As this was the first time the 632 had been inspected Darren did a bit of gasket-matching - Darren + die grinder = horsepower, well it would if the car was a two-stroke! - so the black altered will come out to play on Sunday. We are pleased to be making the switch back to VP Racing Fuels as Lee Child thinks the car will love it...also the vp stickers on our quad bike looked out of place. If anyone is in the Pod Shop please get some Q16 ready! At the last moment we found broken radiator brackets, probably due to some occasional tyreshake. Lee + helium + tig = happy aluminium. We're looking forward to a great event."

The tentative prize fund for both days of UK Top Sportsman has been posted on the class web site at www.topsportsman.co.uk. The fund on both days is:
Winner £1000
Runner-up £500
Semi-finalist £100
Quarter-finalist £50
As Eurodragster.com sponsors Jeff Bull and Paul Marston, organisers of UK Top Sportsman, have always said "We aimed to make this the richest Sportsman race seen this century, with in fact over 100% entry fee payback. We are looking forward to meeting and greeting the competitors of the inaugural UK Top Sportsman event at Dragstalgia this weekend. We would also like to thank all the sponsors of UK Top Sportsman and to thank everyone who has sent E-Mails wishing good luck to the organisers and competitors in UK Top Sportsman. Special thanks to Santa Pod Raceway and Eurodragster.com for being such staunch supporters. Lastly can all competitors please remember to bring their UK driving licences, as this is not an MSA event."

Event entry update.
15th July: Thanks to Emelie Carlswärd for forwarding us the latest version of the official entry list for NDRS Nationals II, which takes place at Tierp on Friday-Saturday 29th-30th July. You can check out the entry list (PDF format) by clicking here.

NDRS Nationals II is a full round for the NDRS Series and on-line entry is open until next Friday (22nd) at www.tierparena.se/reg. You can download the Supplementary Regulations (PDF format) by clicking here, and for more details about the race and the NDRS Series as a whole visit the Speedgroup web site at www.speedgroup.eu.

Pro and other non-NDRS Series racers are invited to apply to test at Tierp Arena during the NDRS Nationals II. To submit your application to test, fill in the application form (Excel format) which you can download by clicking here and return to Emelie at emelie@tierparena.com. Tierp Arena will consider each application and if you are selected then the entry fee is 2750 SEK which includes 220V/10A electricity. 380V/16A electricity is 750 SEK. Emelie adds that most Pro Stocks can run within Competition Eliminator if you wish to make more runs than allowed by the planned two Test and Tune sessions per day.

Swift snippets.
15th July: Our good buddies at der Beschleuniger have four weekend tickets to August's NitrOlympX at Hockenheim up for grabs courtesy of the Hockenheimring. "To enter, there is no tough question to answer: people have just got to let us know why they should win a ticket", says Mathias Schneider. "Write to us at info@derbeschleuniger.de before 1st August and we will inform the four winners in good time for the event."


The latest spy picture to arrive at the offices of Eurodragster.com came with no words. If you know more, or if you would like to send your own spy picture, then drop us a line at eurodragster.com@btinternet.com.

Thanks to ACU UK Drag Bike Championship Co-ordinator Ian King for letting us know that the post-SPRC Summernationals points standings in the ACU UK Championships are now available on the King Racing web site at www.kingracing.com.

Held over from yesterday for obvious reasons, the Plum Crazy Racing Pro ET team asked us to say a big Happy Birthday for Tuesday to Pro ET racer Simon Innes. "We hope you had a really good day at work Simon and love and all best for the rest of the season from the crew". Hope you had a great birthday Simon.

USAutomotive renew BDRHoF backing.
15th July: The British Drag Racing Hall of Fame is pleased to announce that major American parts supplier USAutomotive will be premier sponsor of the BDRHoF for a sixth consecutive year. 

USAutomotive have been supporters and major sponsors of the Hall Of Fame since its inception in 2005. Without their encouragement and assistance  setting up the HoF, it would not have got off the ground.

USAutomotive have been supplying the American parts and performance industry for more than thirteen years and have become one of the largest and most respected companies in the business. USAutomotive sends parts all over the world, including the supply of parts and information back to the USA. Most of their parts staff have worked in the American supply industry for more than thirty years and have a wealth of knowledge and information at their fingertips. With the largest stock of American parts in the UK housed in their warehouse in St Martin's Way, Bedford, USAutomotive can supply the majority of parts off the shelf. Most others items not held in stock can be supplied quickly, often within seven to ten days although depending on application, age and manufacturer supply this may take a little longer in some circumstances. So if you need anything for an American vehicle or related application, give them a call. Support those who support drag racing (and let's not forget that USAutomotive also sponsor Eurodragster.com - Ed).

The British Drag Racing Hall of Fame will be in attendance at this weekends Dragstalgia meeting at Santa Pod Raceway. Look out for the 10' x 4' Hall of Fame banner, come and have a chat, maybe purchase a supporter's decal or an exclusive embroidered sew-on cap or jacket patch. 

The British Drag Racing Hall of Fame would also like to thank associate sponsors, Eurodragster.com, Santa Pod Raceway, York Raceway, Shakespeare County Raceway, Santa Pod Racers Club, Avon Park International Racers Association, Pennine Drag Racing Club, and Power Race Graphics.

Web site updates.
15th July: In the latest instalment in her exclusive Racer Blog presented in association with presented in association with Alamo Rent-A-Car, UK Junior Dragster racer Paige Wheeler tells us all about her new ride, and is also on the lookout for another. As ever you can stay in touch with the latest Blog updates by clicking here or by clicking on the Alamo Blogs link on the left-hand side of any Eurodragster.com page.


Our good buddy Jon Spoard has updated his excellent UK Drag Racing Nostalgia web site with pictures from the NSRA Nostalgia Nationals at Shakespeare County Raceway. You can check out Jon's shots at www.ukdrn.co.uk.

Nigel Holland writes that Issue 10 of Drag Racing Confidential magazine is now available on-line at www.drceurope.co.uk. "There are many articles, features and great photos", says Nigel. "There's also an opportunity to appear in the Dragstalgia gallery in our next issue - for more information take a look at this issue."

Stig Udtian.

14th July: Birgitte Bremnes writes with some very sad news from Frøya's Islanders Top Methanol Dragster team.

"It is with great sadness that I share the news of the death of our dear friend, teammate, brother and uncle, Stig Udtian", says Birgitte. "After a short period of illness, Stig lost his fight against cancer last night.

"Stig was the brother of TMD driver Paul Ingar Udtian, and some of you might only know Stig as "The big guy in the Islanders team"; but as well as being great in size he also had the biggest heart of us all. His passing is a tremendous loss for all of us, and he will truly be missed."

We are sure that everyone will join us in extending their deepest sympathies to Paul Ingar and to all of Stig's family and friends.

Dulamon to return from meltdown.
13th July: The third round of the French Championship took place at Lurcy Lévis airfield at the weekend. Pascal Thébault spoke to long-standing event sponsor and Pro Modified racer Jean Dulamon at Lurcy-Lévis and found that Jean still has a bad taste in his mouth after his outing at the FIA Main Event.

"We had to deal with a serious nitrous problem during the first qualifying session", said Jean. "It was very serious problem on first examination which turned into a disaster when we stripped it down. The valves, pistons and rods appeared to have fused together and the block suffered heavy damage. The only option to save the motor was to ship it to Dart in the States.



"I am still confident that we'll be ready for the FIA and MSA final rounds in September. In spite of the difficult moments, I will be happy to go back because we'll be surrounded by friendly people who know that we're working and trying hard."

At Lurcy, Jean and his Crew Chief oversaw Charly Goyeneche, the current owner of Jean's well-known dragster, as well as the maintenance and track routine of Charly's young assistants. Everyone was on a learning curve but Sunday ended with a low eight-second run.

Mr Spokehead II makes Dragstalgia.
12th July: Exactly one year after taking delivery of the chassis from Jon Best, Ian Turburville writes that the Mr Spokehead II slingshot is finished, fired and ready for this weekend's much-anticipated Dragstalgia at Santa Pod Raceway.

Mr Spokehead I was sold to a pair of good guys from Finland, Pekka and Robert, who had a great time at Alastaro in their first UEM meeting. Strangely enough the Fuel bike also took exactly one year to build!


It was a whole new ballgame for me as I had never had anything to do with cars before so couldn't have built this beauty for CHF Racing without some much-needed help. I had always dreamed of building a car like the ones I had seen in Hot Rod Magazine back in 1965 and Bill Felstead got the lines of this lovely car just right, like Roland Leong's Hawaiian. The owners gave me a free hand to build it as I saw fit, trusting me to make a vision come true. I think they will be pleased!

A blown 392 hemi on nitro would be the ideal motor for this car but that is fantasy stuff; we all wanted affordable, fun, racing. With that in mind we chose the most popular and reliable combination out there, a Big Block and Powerglide. I had lots of talks and advice from my good buddy Paul Marston and he was just so helpful. He built up a good, solid 510 ci Chevy with Brodix heads, roller cam, scat crank and forged pistons set up for alky. I managed to pry a beautiful set of period correct Crower injectors out of the Draper brothers, had the vintage pump rebuilt and flowed by Spud Miller, fitted a mallory Supermag and some zoomie headers and got to work fitting it all together. The Dedenbear shorty Powerglide was assembled by Al O'Connor and the rest of the running gear was already top-of-the range Mark Williams stuff with a racing Ford nine-inch rear end.

A lot of mods had to be made to convert it from the blown-nitro with clutch and Lenco combination which Jon ran and it had to be self-starting. One of the neat items on the car is the hinged cab for easy access and trans work.

I designed a period-correct paint scheme and Martin Curbishley did a great job of realising it, as always!


Paul Marston was a great help all the way through and went above and beyond when it was time to assemble and deliver the motor and trans, top man! Johnny Hall had initially helped Bill Felstead to get the 160" chassis together and has been a great source of information ever since. Tony Betts must also be thanked as the whole deal only happened because of him, you da man Snake! Lots of other people came to the rescue with parts and knowledge such as Mike Chilando at Alkydiggers, Spud, Good Vibrations, DJ Safety, Tom Hanna, Dave Eady,Geoff Blake, Ross Preen, Stormy Bird, and lots more! The main people behind the car are of course Martin and Ingrid Chesworth, Pete and Duncan Hollingworth, and Tim Fountain. We must give a big shout out to the invincible Crunch who knows more about these motors than anyone and got it fired up this week with no traumas. Special mention to my good buddy Chris Allen, who has helped through all the projects and is over from Gainesville visiting this week with his daughter Lauren, a long way to see me learn to drive!

The aim is to run it in the Wild Bunch and Super Pro ET as time and money allow. We had all had enough of the demands put upon our time and wallets by Nitromethane! Now, the only question is, as Jim McClure used to say, "Will it fly...or will it die?".

I have run off a limited-edition jacket for Dragstalgia which will be for sale from the Pod Shop commemorating this event. They are classic Harrington cotton jackets, fully embroidered with a slingshot with the chute out on the back, and a pin-stripe design on the front. The jackets are available in James Dean red, GT40 blue, and Mojave Sand. Check them out along with the new shirts and gear in the shop this weekend!

Robinson reveals body.
13th July: The spy picture published here on Eurodragster.com on 24th June turns out to have shown arrival of the body shell for UK Pro Modified racer and Eurodragster.com sponsor Andy Robinson's new Pro Mod. Stefani Robinson has been in touch to reveal the body's identity:

The body arrived just before we travelled to Tierp Arena. Naturally we went with our long standing freight agent Air Sea Logistics who collected the body and delivered it in perfect condition and in a timely manner as always which is why we use them for all of our shipping.

During the last four weeks many people have asked what our new project is going to be. We can finally announce that the new car will be a 1969 Chevy Camaro. Cynergy Composites are supplying the super lightweight carbon composite bodyshell. The whole team is really excited to be working with Cynergy for our latest Pro Mod. Not only is this body super light, the shape is very striking, combining the nostalgic features of the 1969 Camaro with modern day aerodynamic tweaks which will help to keep the team competitive among the increasingly tough European Pro Mod field.



Andy Robinson Race Cars is the European dealer for Cynergy Composites, and after seeing the quality of the bodyshells with previous projects such as David Vegter's 1967 Camaro and Marc Meihuizen's 1968 Firebird, it was an obvious choice when it came to deciding which body shell to use for the new car. The Studebaker has done us very proud over the last nine years, and we will of course be sad to see it go to a new owner. However we're very confident that the change in body shell will lead to positive things. It also means that the Studebaker will continue to be a unique car in Europe.

The new car is yet to be mocked up but we hope to do this when time allows, currently we are starting to collect the parts needed to get the car on the jig.



Our brand new Weld Racing wheels arrived last month, another key component for starting the car. These new wheels are the latest design from Weld Racing. The rear wheels are the lightest SFI 15.3 wheels available and will help us to keep the overall weight of the car to a minimum.Weld Racing is another company with whom we have a long-standing partnership. The quality and design of the wheels which Weld provide is second to none.

Our new car is going to be state of the art, and we will only use the best parts. We would like to thank Cynergy Composites and Weld Racing Wheels for their continued support and partnership with us, as well as Air Sea Logistics for their excellent shipping service, and we look forward to sharing more as this 2012 project continues.

If anyone would like any information on the Studebaker, which is for sale, please contact either Andy or Luke on 01256 880589 (outside the UK +44 1256 880589).

Editor's note: We have re-run this story from yesterday's update since it was posted late in the day.

Drag Racing Pioneers visit JWR.
13th July: Dave Riswick of John Woolfe Racing writes that Santa Pod Raceway founder John Bennett paid a much-overdue visit to the John Woolfe Racing Museum on 23rd June. Together with other pioneers of the sport in the UK, Dave and John proposed at this meeting the establishment of a Heritage Trust and museum of the sport in the UK to join Dave's Archive.



"Besides John some real pioneers attended as can be seen from the group photo taken outside the JWR headquarters", says Dave. "From left to right they are John Bennett, BDR&HRA Chairman, Publisher of Drag Racing & Hot Rod Magazine, Director of National Dragways, founder of Santa Pod Raceway; Ian Penberthy, Editor of Drag Racing & Hot Rod Magazine in the 1960s and Editor of Link House Publication Hot Rod & Custom in the 1970s and early 1980s; Maurice Takoor, Photo Editor of Drag Racing & Hot Rod Magazine, Publisher of Kool Kams. Also, Historian and head of the Drag Racing Pioneers; Dave Riswick, not much to say; Tony Beadle, started drag racing in the early 1960s with Allan Herridge, then from the early 1970s  edited many motoring magazines, starting with UK Drag Racing and then onto others such as Street Machine, Classic American. In the past few years he has written books on various motoring subjects; Keith Brown,  original member of the DC&TA, the first marshalling club to support the early drag races at Santa Pod. Founding member of the NDRC in the early 1970s and one of the main supporting marshals for the first three decades; not shown is Steve Collins, drag racer, marshal from the late 1960s though the mid 1980s, founding member of the NDRC in 1970.


"The purpose of the visit was to further clarify the status of the Drag Racing Archives. As a result, proposals were made to establish the British Drag Racing Heritage Trust and also from this meeting the announcement of the formation of the first British Drag Racing Museum, initially to be based within the John Woolfe Racing Museum at Bedford.

"John brought his personal photo collection for inclusion in the archives including this rare early black and white picture of a sprint at Long Marston Airfield in the 1960s, entered by John in his 1958 Pontiac Chieftain. The other photograph above shows John presenting documents and photographs to Dave Riswick with Maurice Takoor looking on."

Outlaws head for Dragstalgia.
13th July: Round 4 of the 2011 Supercharged Outlaws series takes place at Dragstalgia at Santa Pod Raceway this weekend and is sponsored by LA Commercials of Kidderminster. Dave McKenzie writes that all of the Outlaws are looking forward to this new event and that the big entry list shows how keen they are to put on a good show:

One of our drivers must be among the oldest competitors still racing. Chris Pattison, who started driving back in the sixties, will be driving his Big Block Chevy-powered altered at Dragstalgia. "I won the ex-works Allard Dragon when I was eighteen and campaigned the car with my dad through 1966", says Chris. "I drove the BHRA meetings and dad did the BDRA winning thirteen awards over eleven meetings. I missed out on being the first National Champion by one run when I missed a gear shift against team Riswick, Gane and Priddle". There's a lot of history with Chris and he is now enjoying his racing with the Outlaws.

All of the outlaw favorites will be there. Lee Gallimore, nicknamed The Entertainer by Jerry Cookson will be making long smokey burnouts in the Red Mist altered. One of the most anticipated débuts at this event will be Nick and Sue Osgathorp's Excalibur slingshot, sporting the ex-Rat Trap Donavan engine between the rails running on 50% nitro and driven by Johnny 'Mental' Hall. We are all looking forward to this one. Another slingshot out for the first time in 2011 is Roy Wilding's car with its immaculate paint job and the usual Roy Wilding high standard of finish.

Two more débuts with the Outlaws will be John Reeve with the El Bandido altered with a Big Block Chevy sitting up front, another car capable of running in the seven second zone; the other début is Matt Lee with the ex-Roy Wilding Hemi Hunter, Lee has now called the car Worth the Wait and it certainly will be. The Outlaws are also welcoming Charlie and Jim Draper into the mix with the Reckless Rat (see yesterday's story on Eurodragster.com).

Last year's number one plate holder Paul Watts will be again travelling from the Isle of Wight to defend his title. The ever-competitive Paul will be looking for some big points at this event. Unfortunately Paul's long time crew man Nobby, now running the ex-Super Mod Rover, will not be competing after finding bearing and crank damage to his BBC. Ian Hanson is having a mad thrash to get the Stars and Stripes Corvette ready after throwing a couple of rods at the Nostalgia Nationals. Ian will pull out all the stops to get the car there. Two more slingshots will be in attendance: Vic Hammond's Small Block Chevy-powered Speed Demon, class speed record holder at 197 mph, and Alec and Tom Coe's Shy Talker slingshot. Both of these cars are regular seven-second runners. Tom will be pulling fire burnouts on Saturday night.

Dave McKenzie will be driving the Team Thing altered. Dave and Mark Windridge are having a lot of problems this year but hopefully will have them sorted for this event and get the altered where it belongs - in the seven second zone. In the Funny Car ranks we have three cars with Steve Goode returning after engine damage earlier in the season. Steve has purchased a brand new KB for this event and is hoping all the gremlins have been ironed out. Steve will again be running with nitro in the tank. Trace Froome with the Dodge Avenger Funny Car will be looking to end his troubles after the mag points welded together at the Nostalgia Nationals. The other Funny Car belongs to Tony Froome and is powered by a BBC. Both of these cars run on methanol.

And last but not least with the immaculate 41 Willys doorslammer is Richard Davis. Rich is a consistent competitor with the Outlaws and should be in the top three at this event but who knows - drag racing turns up many surprises.

A lot of the Outlaws should be participating in the cacklefest.

When you're walking round the pits drop by and say hello, we are the friendliest bunch of racers around.

We would like to thank all our sponsors for making all this happen: Good Vibrations California, LA Commercials Kidderminster, LA Racing Parts, Fester Race Cars, Stamford Speed Shop, Academy Glass IoW, Mad Rs Racing, Steve Wood's Motorshack, Escape Design and Roy Wilding Nostalgia Race Cars.

SCR Junior League 4: No Excuses.
13th July: The Shakespeare County Raceway Junior Dragster League are pleased to announce that Webb Express Couriers and Classic Designs will be sponsoring the next round of the Series at the track's Public Track Day Weekend on 23rd-24th July.

In addition to the weekend's racing there will be a Saturday evening Bring Your Own Meat Pit Side Barbecue Party and a No Excuses Fancy Dress Competition in which everyone must partake! Prizes will be awarded to the best dressed Junior and there may even be one for the grown-ups too. All Juniors, League supporters and Supercharged Outlaw teams are welcome to join.

For entry details about Round 4 of the SCR Junior Dragster League stop by the SCR Junior Dragster Experience Facebook page or check out the new Junior Dragster web site at www.juniordragsters.co.uk. Entry forms and rules can be downloaded from the Shakespeare County Raceway web site at www.shakespearecountyraceway.co.uk.

The 2011 SCR Junior Dragster League is proudly supported by Roy Wilding Nostalgia Race Cars, Peter Walters Race Design, CC Medical Services, the Supercharged Outlaws, Turboville.com, Motorshack, Fester Race Cars, Claron Graphics, Webb Express Couriers, Classic Designs, Alamo Car Rental, Tailor-Made Webs, LessTax2Pay, WG4, Team Just Smoky, Midland Tractor Pulling Club, Opie Oils, and GV Motorsport.

Olstad hails Supertwin.
13th July: the UEM Supertwins has another six-second ladder at Alastaro. Norwegian Supertwin racer Hans Olav Olstad writes that having waited for this to happen for couple of years, it seems to be a continuing business and the class is getting stronger all the time:

The number of teams is high as well as the performance. What a super strong Championship class this has turned into, and the Championship is more open than ever. It's a big fight just to qualify these days, and we are very proud to be there.

Christian Jäger was top qualifier in Tierp, but ended up outside the ladder at Alastaro in company with Svein Olav Rolfstad and a long list of good riders. Lorenz Stäuble, the class winner in 2010, is now in seventh spot in the Championship and 72 points behind leader Per Bengtsson. At this point we are only 14 points behind, in a nice fourth spot. Three events remain and a lot can still happen in this unpredictable class, in which teams take turns at running at an extremely high level of performance, seemingly no matter which track we enter.



Per Bengtsson made some nice runs and he is still leading the Tent Championship by two points. To have a little game with Per we are asking everybody to find five faults in the photo above right.

The next event is at our home track at Gardermoen. We hope to make some good runs, and we look forward to welcoming everybody to a nice race weekend there.

We have decided to sell our bike Lightning for a new bike next season. Just contact us via www.olstadracing.no if you are interested in one of the most reliably quick Supertwins in Europe.

Welcome to the Home of Speed.
13th July: Highspeed-Fans aufgepasst! Vom 12. bis zum 14. August 2011 treffen sich die schnellsten Piloten Europas wieder dort, wo Geschwindigkeit zuhause ist - bei den 26. NitrOlympX auf dem Hockenheimring. Im Rahmen der diesjährigen FIA & UEM Drag Racing Europameisterschaft lassen die Giganten des Motorsports wieder drei Tage lang die Luft brennen, die Erde erbeben und den Fans das Adrenalin in die Adern treiben.


Wenn bei den NitrolympX unfassbare 10.000 Pferdestärken auf einmal losdonnern, zittert selbst das Hockenheimer Motodrom. Die hochexplosive Mischung aus Geschwindigkeit, Sport und Show beim größten Drag-Racing Rennen außerhalb der USA lockt jedes Jahr rund 50.000 Fans an die "Rico Anthes Quartermile". Denn hier erleben die Anhänger von 100% High Speed, Action und Power, die Faszination der Beschleunigung auf höchstem Niveau.

Drag-Racing, das ist Motorsport pur: Fahrer gegen Fahrer, Maschine gegen Maschine. Das Duell um die beste Reaktion, die schnellste Zeit und astronomische Beschleunigungen von 0 auf 100 in weniger als 1 Sekunde. Vor allem die Geschosse der Top Fuel Klasse machen ihrem Ruf als absolute Königsklasse des Drag-Racing immer wieder alle Ehre und erreichen auf der exakt 402,33 Meter langen "Rico Anthes Quartermile" des Hockenheimrings Geschwindigkeiten von über 500 km/h.

Bei den Top Fuelern dürfte dabei dieses Jahr das Duell "USA vs. Europa" für mächtig Spannung sorgen: Mit dem Amerikaner Tommy Johnson Jr. hat sich ein sehr starker US-Pilot angekündigt, um sich mit der europäischen Elite zu messen. Doch dem Gast aus übersee, trotz der momentanen Führung im Gesamtklassement, vorschnell die Favoritenrolle zuzuschreiben, kann sich schnell als Fehler erweisen. Denn die europäischen Strecken und Piloten haben ihre ganz eigenen Gesetze und Tricks.

Ein weiterer "Hotspot im FIA-Sektor" der diesjährigen Veranstaltung ist sicher - besonders aus deutscher Sicht - der Kampf der Brüder Habermann. Timo und Dennis Habermann werden auf ihrer Hausstrecke wieder alles geben, denn die schnellsten Brüder Europas streben auch dieses Jahr erneut den Champion- und Vize-Titel in der Klasse Top Methanol Dragster an. - Allerdings wird über die familieninterne Reihenfolge noch heftig diskutiert.

Mit der Austragung der UEM Drag Bike Europameisterschaft werden 2011 auch wieder die NitrOlympX-Besucher angesprochen, die den "gepflegten Ritt auf der Rasierklinge" zu schätzen wissen: knallharte Ampelduelle, Dreiviertel der Strecke auf dem Hinterrad, im Ziel über 320 Stundenkilometer - und alles ohne Bremsfallschirm.

Auch hier haben wir aus deutscher Sicht wieder ein echt heißes Eisen im Feuer: Christian Jäger aus Kredelbach. Nach seinem Wechsel in die Klasse Supertwin-Top-Fuel beließ er es nicht bei einem "vorsichtigen Herantasten" an die neuen Grenzen. Gleich im zweiten Rennen setzte er eine unübersehbare Marke als Top Qualifier und reiht sich im Gesamtklassement auf einem beachtlichen Rang 4 ein. Es ist nur eine Frage der Zeit, wann der erste Sieg fällig ist - vielleicht ja bereits auf dem Hockenheimring.

Neben dem Kampf um die Europameisterschaftstitel der Cars und Bikes sind natürlich auch die Sportsman-Dragster-Klassen wieder mit einem prallvollen Starterfeld vertreten und auch das vollständig zugängliche Fahrerlager bietet wieder jede Menge interessanter Eindrücke, sodass "Langeweile" bei den NitrOlympX ein Fremdwort ist.


Ein Erlebnis der ganz besonderen Art an diesen Jagdwochenenden nach dem ultimativen Geschwindigkeitsrekord ist dabei insbesondere die legendäre Nightshow am Samstagabend. Wenn sich die Dämmerung über das Motodrom senkt, sind die Tribünen bis auf den letzten Platz besetzt. Dann ist Showtime angesagt. Für 120 Minuten brennt bei der "Saturday Night Show" die Luft über dem Dragstrip und bietet alles, was das Herz eines echten Drag-Racing-Fan begehrt: Sprühende Funken und meterhohe Flammen, qualmende Reifen beim Burnout-Contest, das Donnern von Jet-Düsentriebwerken, fesselnde Stunts und zum Abschluss ein bombastisches Feuerwerk, kurzum eine rundum gelungene Show. Absolutes Highlight bei dieser Show der Superlative: das Night-Race der Top Fuel Dragster. Wer einmal gesehen hat, wie sich zwei dieser über zehn Meter langen PS-Giganten nebeneinander, nur vom Schein ihrer drei Meter hohen Auspuffflammen beleuchtet, in die Dunkelheit stürzen, während ihre 6.000 PS starken Motoren die Tribünen im wahrsten Sinne des Wortes erzittern lassen, der wird es nie wieder vergessen.

Fazit: Das volle FIA- und UEM-Starterfeld, die bunte Vielfalt der zahlreichen Sportsman-Klassen, das wie immer offene Fahrerlager sowie die in Europa einzigartige und unerreichte Nightshow, werden auch dieses Jahr die NitrOlympX auf dem Hockenheimring zu einem der absoluten Highlights im europäischen, ja sogar weltweiten Drag Racing-Kalender machen.

Mehr Informationen unter www.nitrolympx.de.

Event entry update.
12th July: Emelie Carlswärd of Tierp Arena has been in touch to remind racers that Friday week, 22nd July, is the official closing date for entry to NDRS Nationals II, which takes place at Tierp on Friday-Saturday 29th-30th July.

NDRS Nationals II is a full round for the NDRS Series and on-line entry is now open at www.tierparena.se/reg. You can download the Supplementary Regulations (PDF format) by clicking here, and for more details about the race and the NDRS Series as a whole visit the Speedgroup web site at www.speedgroup.eu.

You can check out the latest version of the NDRS Nationals II entry list (PDF format) by clicking here.

Something for everyone at Drachten.
12th July: Automotoshow and the eXplosion Drag Racing Club will host the MPM internationals 2011 at Drachten Airfield in The Netherlands this coming Friday to Sunday (15th-17th) writes Maikel Gloudemans of our webcam stream server provider Doyousee.me. Besides about 185 Sportsman racers, there will be demonstration runs from a number of Pro racers:

For the nitro sniffers we have Lex Joon with his Top Fuel dragster, Gordon Smith in the Shockwave Fuel Funny Car, and Derek Flynn in his Top Methanol Dragster. On two wheels we have Kev Charman on René's Lady (a little bird told me that René may have a go as well), and Daniel Kerkhofs will run his Nitrosaurus. For fans of big doorslammers four Pro Modifieds will test the tarmac: David Vegter, Robert Koper, Jörgen Schomann and Adam Flamholc will see who can make the best use of the nice low altitude air at Drachten the best. Adam has already asked me for the track records, so he's definitely not going to hold back.

All this asphalt bashing should bring some extra grip to the track, providing a record-breaking combination of grip and air to the large number of Sportsman racers, including big fields in Super Street Bike and Super Pro ET. All in all the entertainment will never stop, and all this in continental Europe!

During the MPM Internationals, Eurol-backed Shark Attack Dragracing will officially present Ivana ven den Berg's new Junior Funny Car to the public. If you visit the event, be sure to visit the big yellow school bus to see the very proud Ivana and her new car. I don't think anything will be able to wipe the smile off that girl's face this weekend!

Last weekend Me(n)tal Enterprizes' DoYouSee.Me and Ivana van den Berg reached a support agreement for her Junior Funny Car. I like that little car so much that I had to be a part of it, so now the doyousee.me eye will appear on both sides of the body. Mind you, this is a Chevy driver supporting a Ford!

Interview: Clive Mechaell.

12th July: One of the undoubted headline attractions of this weekend's Dragstalgia at Santa Pod Raceway in July 2011 is a rare outing, and an even more rare outing at Santa Pod, for UK Fuel Altered racer Clive Mechaell. Clive's popular Hot Rod From Hell is one of the longest-serving race cars in the UK and has more than once held the record for quickest and fastest Fuel Altered in Europe.

In the latest in our occasional series of Features presented in association with Lucas Oil Products and Carter Motorsport, Eurodragster.com spoke to Clive about his wild altered and about his racing career.

You can check out our interview with Clive Mechaell by clicking here or by clicking on the Features, Interviews, Tributes link on the left-hand side of any Eurodragster.com page.

Return of the Rat.
12th July: Another very welcome return to the track at Dragstalgia is that of the Draper Brothers whose repro Reckless Rat will be running with the Supercharged Outlaws. The original car was driven into the 7.5s by Charlie Draper but Jim Draper will be driving this weekend with a crew of Charlie and members of the Wratten Brothers blown-alcohol altered team.


"The altered is a repro of the old '87-'88 car, as the old one became Clive Mechaell's California kid", Charlie Draper told Eurodragster.com (See the interview with Clive above - Ed). "I drove the old car. It ran 7.5/189 on alcohol in Pro Drag in 1986. The Lenco levers were between my legs which was not the best for comfort and ease of shifting, and the old worn-out hard-as-nails slicks made for a interesting time. Some things are best kept in the past!

"This car looks very similar except that we have changed to a different style of injector - maybe not the most practical choice but I have always liked them and we think it looks the nuts with it on. We have had most of the parts kicking round for years but it wasn't until Dragstalgia came along that we finally said "Sod it" and got stuck in to building the car.

"We have built the car to current spec so that we can race at MSA events next year if we get the urge, but for now it's just for this one event. Jim will be doing the driving and it will be a mixed bunch in the crew with close friends from the Wratten team swelling our ranks.

"Our mate Cruso has just finished the paint but unfortunately the car will be without signwriting this weekend. It is still only 95 % ready and the trailer has no side on it yet. Our main crew guy Andy is beavering away making what seems to be an endless amount of brackets and fabrication work but we will be there! We have the Wratten team chipping in for the final build and the Bennetts offering a hand if we run tight...or should I say tighter. As usual Mum's feeding everyone who turns up and our local parts store Tony Betts, who just happens to be in the same road as us, is raided on a daily basis for all those forgotten nuts and bolts. Cheers Tony!

"We are looking forward to enjoying the weekend with all the other blown cars out there. Our aim is to have some fun and shake the car down so we have contacted the Supercharged Outlaws and we will be running with them for the weekend. Combine this with our keen interest in hot rods and Dragstalgia should be a great event. It is about time the Pod had an event like this so let hope it is the success I think it will be."

Charlie also asked us to say a big Congratulations to his daughter Debbie (whom staff may remember working in the VIP area) and her partner Warren on the arrival of baby Lucy last week. "Debbie loves the racing and was planning to be there with us but Lucy thought she would come early and put a stop to that", said Charlie. "Next time Debbie! Our friend Gary Mills (from the Romford area) is having his fiftieth birthday bash this weekend so if you're an old mate of his make your way there and to the beer tent."

Swift snippets.

12th July: "Bouncing back" is probably not the best phrase to use for a car which came off its trailer a few weeks back but we were pleased to hear from Matthew Wright of Eurodragster.com sponsor WG4 Facilities and Services that his WG Racing Outlaw Rolls Royce will be making its first runs at Dragstalgia this weekend. "We're not quite going to be ready for the Webster Race Engineering Test Day on Friday so we will run at Dragstalgia", Matt told Eurodragster.com. "The plan for this weekend is to go through the gears one by one - and to get some decent pictures". Matt's race car will be towed by another Rolls Royce - click on the picture at right for more.

UK Top Sportsman update.
12th July: Eurodragster.com sponsors Jeff Bull and Paul Marston, organisers of UK Top Sportsman, are extremely pleased with the entry for the class' first event at Dragstalgia this weekend:

Teams who expressed an interest is one thing, and they numbered around sixty in total. This in itself was very encouraging and Jeff and Paul are very grateful. If it was not for them we would not have had the encouragement required to see this through to reality. You never get everyone to enter the first race, a lot of teams are coming to watch with a view to entering in the future. With twenty two paid-up entries and entry open right up to the day, we both expect the official entry to grow as Jeff and Paul are still fielding E-Mails and telephone enquiries. We are also very grateful for all the support of all of our sponsors, both UK and overseas, you can see them all by visiting the web site at www.topsportsman.co.uk.

On the subject of entries, Paul Marston was out for a second consecutive weekend testing with Top Sportsman entrant Gary Springford and the Drag Race Engineering team at Santa Pod's BMW Show. Gary's Hulk Shogun had its chassis upgraded to 7.50 soec over the winter specifically for Top Sportsman. With the car's well-known high-speed stability issues, due to its unusual body style which is as aerodynamic as a bus, Hulk Shogun now sports a rather large but very effective wing. The car is currently powered by a Paul Marston Racing 632 ci Big Block Chevy with the Hulk's usual alcohol fuel injection.

Testing had gone very well and the stability at high speed had been perfect but unfortunately in testing on Sunday Gary had a moment after going through the finish line when the transmission locked up the rear wheels. This instantly sent Hulk Shogun towards the left hand wall from the right hand lane. In an outstanding driving job Gary managed to steer the Shogun whilst it was up on two wheels and made a glancing blow and not a ten o'clock hit which is what it would have been. After his 140 mph incident, Gary drove back to the pit, being chased by the ambulance in which he was checked over and pronounced 100%. During lunch Santa Pod's fire crew came over to see Gary and to shake his hand for such a great save job. Gary would like like express his personal thanks for the quick and speedy action of all the safety and ambulance crew at Santa Pod. Luckily the damage is just superficial, only paint and some dents. Gary wants to state categorically that Hulk Shogun will be at Dragstalgia for Top Sportsman, but will just look a bit meaner!

The day of the flying flyers.

12th July: Fast 5, the latest offering from the Fast and Furious franchise, was launched at Santa Pod Raceway last Friday and Luke Bennett writes that the Bennett Racing - Battery Energy Drag Racing Team had a great time despite the UK weather:

Our latest sponsor Battery Energy Drink and BuyEnergy Drinks.co.uk were there and they had a great time too. It was really good to meet up, we all did a lot of talking around the car and team and what's in store for the future. Everyone was suitably impressed. We have of course sent on all of our PR so far to our other committed sponsors, all of whom we couldn't race without, thanks guys! Also a personal thanks to our team members Alan Scott and Joe Riley, hope you had a good day gents.


Another thank you to Santa Pod, namely Darren Prentice and Dave Warren, for being very accommodating and allowing us on track for our photo shoot with Battery Energy. Very harsh weather but it made for some great shots with the water giving a nice reflection. Sorry about the Bennett Racing flyer stand taking off and covering the track with 2000+ flyers but I think we picked them all up! Apologies if we did miss any. Thank you also to photographer Lawrence Clift who took brilliant shots all day, some of which can be viewed on Facebook. There was an amazing line up of press there too and coverage pieces and links will be added to our Facebook page and web site as soon as they arrive.

Our 2003 carbon fibre Funny Car body is up for sale due to the economy and some of our sponsors feeling the heat a little. We always planned to win the NFAA Championship which we did in 2009 and then to move up to FIA Top Methanol Funny Car the following year with the current set-up, but to still keep the altered body etc and run almost as a four-car team as we can switch between bodies with ease. Because of various rule changes and proposed rule changes we have pretty much been priced out at the class at the moment so the decision was made to sell the body and bide our time. We want to concentrate on the altered for now, but who knows what's in store for the future.

Web site updates.
12th July: Another edition of the Speedgroup Club Europe Newsletter is now on-line, containing a review of the FHRA Nitro Nationals. You can check it out at club.speedgroup.eu/newsletters/2011/edition10_2011/edition10_start.htm.

Thanks to Steve Dudley for letting us know that some video clips of the weekend's slot race at Mr C Raceway are now available on YouTube at www.youtube.com/PeterJohnson56.

Exhaust-coating.de Challenge update.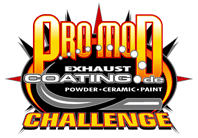 11th July: Many thanks to German Pro Modified racer and Eurodragster.com sponsor Marco Maurischat for forwarding us the post-FHRA Nitro Nationals standings in the Exhaust-coating.de Pro Mod Challenge:

1. Michael Gullquist 505 points
2. Adam Flamholc 450 points
3. Mats Eriksson 430 points
4. Bruno Bader 425 points
5. Marc Meihuizen 400 points
6. Johan Lindberg 390 points
7. Per Svedberg 365 points
8. Andy Robinson 350 points
9. Urban Johansson 340 points
10. Micke Lindahl 265 points
11. Jan Gunnarrsson 250 points
12. Kristian Nystrom 210 points
=13. Tami Brander 125 points
=13. David Vegter 125 points
=15. Robert Joosten 120 points
=15. Marco Maurischat 120 points
=17. Freddy Fagerstrom 115 points
=17. Wayne Nicholson 115 points
19. Roger Moore 110 points
20. Graham Ellis 95 points
=21. Bert Englefield 90 points
=21. Roger Johansson 90 points
=23. Marcus Hilt 85 points
=23. Norbert Kuno 85 points
=23. Linda Thun Tonseth 85 points
 
There is one qualifying round left, at the NitrOlympX at Hockenheim in August, and then the Challenge will be contested at the FIA European Finals at Santa Pod Raceway in September.

Wetting the Allard Chrysler's head.

11th July: "Great beer and Britain go hand in hand so why not link a genuine British-brewed ale with Europe's first dragster built by the very British Sydney Allard back in 1961?". For some years these have been the thoughts of Brian Taylor, Chairman of the Allard Chrysler Action Group.

"Since being approved to raise funds and manage the car's restoration by the National Motor Museum Trust, Beaulieu, who own the car, I have wanted to find a sponsor who could fully capitalise on the British aspect of the project", says Brian. "For some time I have been in discussion with Hogs Back Brewery to see how an Allard-branded beer could be used to raise restoration funds - particularly as a way of marking the car's fiftieth year.

"I'm now pleased to announce that, due in no mean part to the efforts of drag racing enthusiast and ACAG supporter John Hunt, agreement has been reached with Hogs Back Brewery for a limited run of an own-labelled bottled ale called Allard Celebration Ale using the Allard Chrysler painting by Paul Whitehouse and the Allard logo for the front label. The first run of 250 bottles (in 12 x 500 ml bottle cases) will be used for promotional purposes only and the beer used will be the award-winning Hogs Back Brewery ale Hop Garden Gold of 4.6% abv strength."

Cases of Allard Celebration Ale will be presented to winners at next weekend's Dragstalgia event at Santa Pod Raceway at the Mopar Euro Nationals two weeks later. They will also form part of the celebrations to mark the fiftieth anniversary of Sydney Allard débuting his dragster to the press at Silverstone on 24th July 1961, because the car will also be appearing on the Allard Owners' Club 60th Anniversary display at the Silverstone Classic on 24th July.

During Dragstalgia some of the bottles will be signed by the drag racing legends attending and these bottles could become collector's items. If the promotion receives good feedback then the Hogs Back Brewery will sponsor a production run of Allard Celebration Ale under licence, using a slightly different recipe and with the bottles carrying improved labels with more information about the restoration project. This will be available for purchase at selected outlets and via a link on the ACAG web site to Hogs Back Brewery who offer a national delivery service. A generous donation from every case sold will then go to the ACAG for the restoration funds needed for completion of the work and everywhere the beer is seen will publicise the project.

Final details of the full production run arrangements are being discussed with Martin Hunt and Tony Stanton, directors of the Hogs Back Brewery, and Brian Taylor chairman of ACAG along with Alan Allard, Lloyd Allard and John Hunt.

Swift snippets.

11th July: The latest spy picture to arrive at the offices of Eurodragster.com came with the words "After five hard years in the garage, it's coming out to race from Morden, Surrey". If you know more, or if you would like to send your own spy picture, then drop us a line at eurodragster.com@btinternet.com.

We have a birthday on the staff today: please join Simon, Roger, Ed and Tog in wishing Eurodragster.com Photographer and Pit Reporter Kirstie a very Happy Birthday. Have a great day Kirstie.

Over sixty VW enthusiasts will be riding 50 cc mopeds over a thousand-mile route between John O'Groats and Lands End in Easter 2012 in aid of Brad's Cancer Foundation. If you would like to support the guys and to donate to this very worthy cause then you can donate at www.justgiving.com/jogle4brads and you can show your support by Liking the Facebook page. "Even if it's only £1, every pound, dollar or Euro will be spent helping teenage cancer sufferers and/or their families - nothing will be wasted", say the organisers. More details on the Volkszone forum.

A close and Sticky weekend.
11th July: Thanks to Sarah Payne for passing on team member Chris Dossett's very entertaining report of UK Super Modified racer Nigel Payne and the Sticky Situation team's weekend at the SPRC Summernationals:

Saturday 25th June 06:59 On a cold wet and windy piece of tarmac in the wilds of the Northamptonshire countryside a timer is rythmically pulsing its final countdown towards its pre-programmed function. Raindrops tap gently at the roof of the trailer in which it resides as the wind rattles the awning outside the door. Beneath the awning a grey cover idly flutters in the wind, its edges brushing lightly against the bright red fibreglass bodywork of the vehicle beneath. A thick yellow cable winds its way from inside the bodywork to a socket high on the trailer wall. The timer ticks over to 07:00, a switch trips, current begins to flow through the cable and silently, slowly, an element deep inside the vehicles engine begins to heat the motor's vital fluids in preparation for the day's work ahead.

09:00 Despite a good forecast the opening morning of Santa Pod's Summernationals was damp and horrible as the crew assembled at the trailer. The weathermen promised better things to come as we set about getting the Corvette ready for the day's qualifying and breakfast from Sarah raised the mood considerably. Bibs are on order for some of the team at the next meeting however. There had been a few changes since the last meeting at Shakespeare County, most noticeably a new pair of slicks on the rear wheels. The previous Friday Nigel and I had spent some time getting the car ready. During this we had found another crack in the wheelie bars from the previous meeting. They were removed for welding and the engine oil was changed and filter cleaned. The fuel lines were routed back to their original positions after a modification earlier in the season showed itself to have made no difference whatsoever.

The MSD ignition was loaded up with our "quick" settings, programmed earlier during the week by Kyle, the motor was fired up and we did all the usual checks for leaks and such. All was well of course and we soon got the call for the first round of qualifying. The rain had stopped and things were starting to warm up although once again there was a serious headwind out on the track. We ended up being the last car to run and I had Nigel in the water ready to burnout when disaster struck for Peter Thompson, who was running ahead of us in the right hand lane. In the time it took me to look over at Fred in the left lane and back to Peter the Chevelle had turned hard right into the wall and was in the process of disintegrating as it continued up the strip. I signalled Nigel to shut the motor off as it was obvious there was going to be be some downtime while the track was cleared. Fortunately the word soon got down to us that Peter was OK.

After a long wait we finally got Nigel back in the car and put in our solo qualifying run. It all looked ok, if a little lazy, and a 7.56 was acceptable and put us into... well, first or second place: we weren't quite sure as Fred had run a 7.56 as well. At the top end we collected Nigel and the car. The chute had got wrapped around the wheelie bars for some reason and Nigel remarked that the headwind was so strong he didn't need it anyway. Which makes you wonder why he pulled it. Out of habit I took the tow rope from the truck and walked towards the car to attach it before realising that Sarah had pulled the truck up behind the car and was waiting to turn it around. The only thing stopping her doing this was the fact that she was helpless with laughter at seeing me about to attempt to attach the rope to the wrong end of the car.

The timing ticket revealed that we had run just over five thousandths of a second quicker than Fred and made the number one spot. Not bad but we would have to widen the gap between us and Fred. That was too close for comfort.

Back in the pits Nigel went off to see Peter while we set about the regular servicing. On his return we checked the valve lash and spring pressure before Nigel set about once again removing the gurney flap from the rear wing. Regular readers will be aware that this thing has been on and off more times than a builder's kettle this year. Other than that we made no other changes to the set-up and this paid off handsomely as the next qualifier was almost identical to the first except, disappointingly, a little slower. In fact we weren't alone as almost nobody in the field improved on their earlier times. Back at the trailer there ensued a discussion which developed from deciding that changing only one setting at a time would be productive and make changes in performance easily accountable, to changing a long list of things all at once, and back to changing the shock absorber settings only. The one thing we had no control over was the air quality which was not good and was giving us a distinct disadvantage compared to the nitrous cars. Nigel and I attempted to pack the chute which had become quite twisted in the headwind. After a while of embarrasing fumbling and generally failing to improve the situation Sarah took pity on us and came to untangle the thing before we made it any worse.

The change to the shocks seemed to pay off with a slight improvement in the third round. A 7.53 was the result, and did we manage to stretch the gap between us and Fred? No. He'd already run another 7.53 in this round, this time just four thousandths quicker than us making him the number one qualifier. That wasn't part of our plan. The gap was narrowing, which was wrong, and now we were on the wrong side of it! Back in the pits it was a regular service while Nigel set about refitting the gurney flap... yes, really! The datalogger trace showed a dip in engine rpm after the launch so we adjusted the fuel pressure and carb float heights to try and eliminate this. There was one qualifying shot left and we were determined to get the number one spot back.

For the final round we came out in the first pairing alongside Belinda Bull. We went through the usual (unstraight) burnout and start line routine, the cars staged, the green light lit, the Corvette launched, a good-looking launch, it ran straight, the gears shifted when they were supposed to, Nigel headed towards the horizon... it's amazing how long seven and a half seconds can seem sometimes. It was tense as Nigel got to the finish first and the time was a 7.53. Another 7.53... someone said it was enough for number one spot... we celebrated... then Steve and I waited by the start line to see if Fred could pip us at the post. Fred ran last and if Nigel's tense seven and a half seconds seemed to take forever then Fred's was an epic journey, especially with Nigel on the radio from the top end wanting to know the result before it had happened. We just wanted to see any time slower than 7.53 and we got it. A 7.70! We congratulated each other all the way to the top end and back to the pits. We were still grinning when Fred appeared with his timing ticket. It showed a 7.532. Our ticket showed a 7.532. Two identical times. Now we weren't so sure we were number one qualifier. There followed a number of differing theories about how the top position would be decided in such a case. These included wins for fastest speed or the first one to run the time. Maybe there was another decimal place available in the control tower, someone wondered. Maybe you can toss a coin or arm wrestle for it, someone else suggested.

As we all departed after everything was packed away we still didn't have the answer. I went back to the motorhome and logged onto Eurodragster.com to find the answer (Good boy - Ed). They did have another decimal place available to them in the tower. But that was no use as both times were still identical at 7.5325. Fortunately they had yet another decimal place available to them and that was the one that decided it in our favour. I texted Nigel, who was on his way home for the night, to give him the happy news. We really hadn't done a very good job at widening the gap between Fred and ourselves. We would have another go in the morning.



Sunday 26th June 06:59 In a dated but tidy motorhome on a cool and breezy Northamptonshire field a crew member is tucked up in his bed and very happy about it. The lazy silence of the moment is destroyed as his mobile phone begins to ring. He curses under his breath at the interruption, but answers it anyway, his sleepy brain only just able to perform this basic function. It's Nigel Payne, race car driver, devoted husband and father, part time builder and all-round nice guy on the other end.

"Hello Chris, were you asleep?"
"Uh"
"We're running a bit late. We haven't left home yet. I forgot to set the timer for the engine heater. Could you go over to the trailer and plug it in and turn it on for me, and don't forget to make sure the switch is turned on inside. Thanks. See you in a bit"
"Uh"

09:00 Sunday was eliminations day. The weather forecast was for a scorcher and it was already getting warmer. The crew assembled and there was much talk about the narrow margin between us and Fred, which someone (Guess who - Ed) had worked out equated to 0.3 of an inch. We topped up the water and fuel levels and set about warming the car up. All was well and we were ready in good time for the first round. We had a bye run by virtue of being number one qualifier. Nigel wasn't going to take it easy though, he wanted lane choice in the next round. We held back to watch the first pairings and ran last. Another wonky burnout but the car launched hard and ran fairly straight. An improvement of 7.49/180 was the welcome result, our quickest run of the weekend so far. With no real changes made to the set-up it was the cooler air of the morning that was our best friend at that point.

Back in the pits there were concerns about oil pressure in the shut down area, something that has been an on-off concern all season. The datalogger showed a sudden but temporary drop in pressure after the finish line, and this was so pronounced this time that Nigel shut the engine off early. We had time before the next round so we removed the diaper and checked the oil filter for any tell-tale signs of impending damage. All was clear so we put it back and added a little more to the oil level just to be sure. The only other changes made were to add a little more pre-load to the front left hand shock absorber to try and keep the burnouts a little straighter.

Round two and the day was getting really hot now. This was lovely but it provided us with a problem in that the air quality was deteriorating rapidly. We rely on good air for the oxygen needed to provide power whereas the cars that run nitrous injection have an inbuilt supply right there. In the pairing lanes we had taken to pulling the car cover over the roof and rear window once Nigel was in the driver seat to prevent him from cooking too quickly. We were up against the Chevy pick-up of Belinda Bull at her first race of the year. Nigel chose the right hand lane and the cars lined up for a place in the final. At the hit I noticed Nigel's win light come on almost immediately and although I couldn't see it from my position I realised Belinda must have gone too early and pulled a red light. Nigel ran a 7.51 and we stayed to watch Fred win his round for his place in the final with us. His 7.53 wasn't quick enough for lane choice though. At the top end we were congratulated by Belinda who hadn't realised she'd pulled a red light until we broke the news. We told Fred we'd got lane choice at this point too, which he didn't seem too impressed with.

Back in the pits there wasn't much to do after the routine service so we had a half-hearted attempt at tidying up and put some stuff away. We were ready in good time for the final but repeated checks of our weather station revealled that our biggest problem was going to be... you guessed it, the air quality. Fred's nitrous bottle was going to be his best friend on this occasion.

The call came and we went into competition mode and began our usual schedule and headed for the pairing lanes. It was hot. I was quite glad I wasn't going to have to climb into a multi-layered race suit, balaclava and helmet before getting into a hot car. Nigel chose the right hand lane and the cars fired up and performed their burnouts. I brought Nigel into pre-stage first. Fred pre-staged. Nigel staged. Fred followed. On the green both cars launched hard, Nigel had the better start, both cars were on a good run, Fred began to draw level at half track, from the start line I couldn't tell who was going to get there first, it was a good race, Fred's win light came on as the cars began to disappear into the heat haze. A 7.49 on the board above his lane. His quickest run of the weekend. A 7.57 for Nigel. Our slowest run of the weekend. The poor air quality had really worked against us and the motor just hadn't been making enough power at the top end. We had widened the gap between us and Fred at last!

Still there's no shame in runner-up and we still have the lead in the championship, albeit by only 100 points. Nigel went down to collect his trophy leaving me and Steve to pack away as much as we could, including the trailer awning, the framework of which is stowed on the roof. His parting words were "You know how it all straps down don't you?". My answer, which could only be interpreted as negative, didn't seem to bother him much. Two broken straps and a couple of scraped knuckles later I was satisfied with the job and was quite sure none of the metalwork was going to disappear on the way home. It's probably safe to say that it wasn't packed the way Nigel would have done it, but when he realises this at the next meeting, Santa Pod's Bug Jam (22nd-24th July), it will be too late... he won't be reading this will he?



Swift snippets.

10th July: Andy Wheeler of Eurodragster.com sponsor Alamo Rent-A-Car writes that UK Junior Dragster racer and Eurodragster.com Blogger Paige Wheeler was recently the subject of an article in the NHRA Junior Dragster magazine. Click on the picture at right for a legible version of the article.

Many thanks to Pelle Lind for forwarding us the post-FHRA Nitro Nationals points standings in the UEM European Drag Bike Championships, which you can check out on our Speedflow-sponsored Points Standings page by clicking here or by clicking on the Speedflow Points Standings link on the left-hand side of any Eurodragster.com page.

Congratulations to ex-pat UK Top Alcohol Dragster racer Michael Manners of Eurodragster.com sponsor Cosmo Residences who made yesterday's final of the Jegs Allstars contest at the O'Reilly Auto Parts Route 66 NHRA Nationals in Chicago. Mike was runner-up to Jim Whiteley who himself has a Eurodragster.com connection through our good friend Gittli Koller. Lucas Oil Series eliminations take place today and you can stay in touch with Mike's progress courtesy of our Drag Race Central colleagues at www.dragracecentral.com.

Web site updates.
10th July: We are pleased to announce that our ISP have finally sorted out the problem with the Blogs directory on the server and that in association with Alamo Rent-A-Car we have two exclusive Racer Blog updates for you today. In the first update, Andy Frost brings us up to date with the return of the Red Victor 3 street-legal Pro Mod. In the second update, Kalle Lyrén reports upon the Team Veidec Pro Stock Bike team's weekend at Alastaro. As ever you can stay in touch with the latest Blog updates by clicking here or by clicking on the Alamo Blogs link on the left-hand side of any Eurodragster.com page.

The web site of Eurodragster.com sponsor Topspeed Automotive has been updated with a stock update and the introduction of an E-Bay shop. You can take a look at Topspeed Automotive's offerings at www.topspeedparts.co.uk.

A new edition of Mike Collins' Retro Ramblins is now available on the American Autoparts web site. Mike's article comes in PDF format and can be checked out by clicking here.

Whilst setting up his new SmugMug photo site Eurodragster.com News Editor Tog set himself the challenge of picking a favourite picture from each of the 169 galleries created since he started to use a digital camera in 2002. This was no easy task with some galleries containing almost four hundred pictures but you can check out Tog's favourite pictures at eurodragster.smugmug.com.

Event entry update.
8th July: Mikael Angelin of SRIF writes that all European bike racers are invited to the Malmö Bike Open at Malmö Raceway on 22nd-24th July.

"This is an all-out bike event with many different classes, both local and international", says Mikael. "This year we have added Super Street Bike to the race and it is the first of three races in out own SSB Series. We would also like to invite all UEM teams to take part in this event with free entry, all you will have to pay for is electricity."

For more information and for the entry form please visit www.srif.se and then click on Malmö Bike Open. If you have any queries then please E-Mail info@srif.se.

Horto: Impressed and impressive.

8th July: Thomas Lindström was not the only rookie Pro racer to give the established order a nudge at the Nitro Nationals as, after a good start at Tierp Arena last month, Finnish Top Fuel dragster racer Antti Horto qualified top and made it all the way to the final of Top Fuel Dragster at Alastaro. Antti says that he went into last weekend's event feeling good about racing at his home track:

In Friday's first qualifying session I had a nice and clean pass all the way,  time 4.27 and speed 428 kmh. The second round was cancelled due to heavy rain and thunderstorms. On Saturday it was really hot and my team tried to take more horsepower out. Just after the launch the engine dropped a cylinder and I couldn't run better time than 4.43/437. On Saturday evening the thunderstorms started again and qualifying was over. My 4.27 from the first round was enough and # 1 spot was mine! 

In the first round on Sunday I was up against than former European Champion Andy Carter and there's no tougher guy. I had a clean run over the eighth but then hit tyre shake so I had to lift. I ran 5.01 but it was enough because Andy had some problems at the start line. It was just amazing feeling to take my first ever Top Fuel round win! In the second round I was up against Håkan Fällström. It was almost a repeat of the first round - I needed to lift just after the eighth and Håkan had problems on the start line.

In the final I was up against Tommy Johnson Jr. It was a race between a rookie and a professional driver, and as everyone saw experience did the job this time. When I was in stage my foot rested slightly on the throttle and the car jumped forward and I redlit. I was disappointed with myself because my crew did great job with the car and it ran really well during the event.

Overall the FHRA Nitro Nationals was a great experience for our Eagle Racing team. I have made nine runs in the Top Fuel Dragster and I hope that  there are many more to come. I am very pleased that car owner Rune Fjeld let me drive the orange car, I have also great crew who always work really hard to get car on the track. At Alastaro I was supported by a lot of friends and family members, and Eagle Racing also had nearly a hundred VIP guests. I hope that they had a really great experience of drag racing.

Swift snippets.
8th July: Further to yesterday's snippet we still have a problem with the directory which holds blogs on our server. This is being dealt with by our ISP and if it is not sorted today then they will be getting one of Tog's phone calls.


Donna, Franki and Georgi Giles have asked us to say a big Happy Birthday to UK Super Gas racer and Eurodragster.com supporter Jon Giles, seen here being given lessons in not breaking out by a seasoned driver. "I won't disclose Jon's age, but I wondered if there is a Veteran class in Sportsman racing?", says Donna. Franki and Georgi add "Happy Birthday Daddy". Have a great day Jon.

European fans have someone to cheer on in the USA this weekend as ex-pat UK Top Alcohol Dragster racer Michael Manners of Eurodragster.com sponsor Cosmo Residences is contesting the Jegs Allstars contest at the O'Reilly Auto Parts Route 66 NHRA Nationals in Chicago. Mike's involvement commences today (Friday) and you will be able to stay in touch with his progress courtesy of our Drag Race Central colleagues at www.dragracecentral.com.

Web site updates.
8th July: Eurodragster.com News Editor Roger Gorringe was at Alastaro last weekend but was officially off-duty as he had no internet access. Now that he is back home and back on-line Roger has updated his personal web site at www.nitroexposure.co.uk with a gallery from the Nitro Nationals as well as a couple of blasts from the past on the Home and News pages. In addition Roger's reports from that extended, swelteringly hot and violent thunderstorm plagued event can be seen at www.competitionplus.com and imminently at www.dragracecanada.com. Roger has asked us to point out that the misspelling of Alastaro on Competition Plus was not his fault; like Rebekah Wade (although better-looking - Ed), he was on holiday at the time.

Interview: Stu Bradbury on Dragstalgia.
7th July: Stu Bradbury's name will be familiar to anyone who knows anything about drag racing in the UK. Stu was for many years Chief Starter at Santa Pod Raceway and has worked within the performance parts industry for even longer, most recently with US Automotive. Stu was a major player in the creation of the British Drag Racing Hall of Fame and has been BDRHoF Chair since its inception. He is also an active member of the Allard Chrysler Action Group.

As thoughts turn to next week's inaugural Dragstalgia, Santa Pod Raceway interviewed Stu and kindly passed the interview to Eurodragster.com to publish. You can check out the interview with Stu Bradbury, which is presented in association with Lucas Oil Products and Carter Motorsport, by clicking here or by clicking on the Features, Interviews, Tributes link on the left-hand side of any Eurodragster.com page.

Thompson claims altitude record.

7th July: UK Super Modified racer Pete Thompson has been in touch to let his fans know that he is just fine after his crash at the SPRC Summernationals. Pete also poined out an interesting aspect of this picture of his crash, taken by Ian Blackett.

"The hood scoop was ejected vertically in the accident and caught by Ian above the timing board gantry on its way to the moon", says Pete. "If we'd had a flying scoop competition I'm sure that we would be up there with the winners.

"On a serious note I am fine, the car can be repaired, and I appreciate all the kind offers I have had to get the car back into Super Modified for next season. The autopsy revealed that the head gasket went and the radiator cap hold-down tabs were ripped away from their correct position, resulting in water draining down the bulkhead and under the slicks.

"The safety requirements and scrutineering have reduced the risk of injury and helped to make drag racing the most exciting sport in the world. My thanks go to all the safety and start line crew and my apologies for the down time on Saturday morning."

From the Mäkelä Public Baths.
7th July: The FHRA Nitro Nationals was a very difficult weekend for Finnish Top Fuel Dragster racer Anita Mäkelä:


Because of the very warm weather, traction was limited on the racing surface. In order to compensate for this, the horsepower of the engine was reduced more and more on each of the qualifying runs. Due to the rain-out of the last qualifying round, we went into raceday slightly unsure whether we had taken enough horsepower away. In the first round of eliminations we saw that the car left the start line well and continued on to about half track where it lost traction and started smoking the tyres. So even without the red light I couldn't have beaten TJ and the Danes.

I'm flattered that Urs, that sweet Swiss boy, recognised me although that's a moment you would wish on no-one: there were a lot of European drag racing hopes resting on me to make the Championship more even for all of us, but because the pre-stage light was still on, I didn't realise that I was so close to the start beam. Sorry guys!

We are looking forward to the next race in Germany, where we were #1 qualifier last year and hope to repeat that performance and maybe even improve on it.

What delighted me was that all of our friends came to say hello to us. Our home race always brings race fans together. It was nice to meet you and we'll see you there in the same place next year...hopefully without the pool!

Problems to every answer.
7th July: Tuner Horst Pauli says that the 2011 season has not gone as expected for Lorenz Stäuble and Eurodragster.com sponsor Urs Erbacher's Supertwin team:

I have struggled with the set-up and we have also had some small mechanical issues. All of these little issues prevent us from running good numbers and winning rounds. After Tierp I had some discussions with Lo about what went wrong and what can we do to start winning again. When we arrived at Alastaro we had a clear plan and I tried to solve the issues with the set-up.

In qualifying we started quite well and made little improvements from run to run. Even when the numbers on the scoreboard don't look any better, thanks to the datalogger you can see where you are making improvements. We had a dropped cylinder, and a shutdown because over-revving in the burnout. Also on one run Lo went to close to the guardrail and short shifted to stay in line. But all of that prevented us from putting some nice numbers on the scoreboard. 

So in eliminations we put it together with everything we had learned from the last two days. But again something was just not right and we lost even though Lo had a nice reaction time. Something in the clutch was not working as we expected, and clutch slip for a long distance prevented us from winning against Roel.

So now we need to find out what is wrong with the clutch. We really hope that we can get rid of all of these small problems before Norway because it is always a good track and able to produce really good runs.

A rookie gees up the old guys.
7th July: Two happy guys met in Mats Eriksson's Pro Mod pit and had a chat during one of the weekend's thunderstorms at Alastaro, writes Lena Perés. Pro Stock rookie Thomas Lindström (right) spoke with Mats (left) after both became number one qualifiers.


"I'm just up in the air right now and trying to come down after the last run", said Thomas. "It's amazing. It's my second ever race in Pro Stock and I qualified number one here as well as at Tierp. I don't care what happens on race day because I am so happy now."

Thomas imported the car over the winter, from the USA where it had run in the 6.5s. Marcus Svensson of Clutch Service (centre) helped Thomas to buy the car and he is helping the team this season. "We're very grateful for what Marcus has done for us", said Thomas. "We made just two test runs before Tierp and it went just great. Tierp was our first competition and I qualified number one, this is just amazing."

Thomas raced in Competition for a couple of years, but decided to step up this season. He thought of buying a Pro Mod-legal Top Doorslammer but has second thoughts and chose a Pro Stock instead. That gave Jimmy Ålund second place in the qualifying list at Alastaro, the old man kicked down by the fresh new youngster. But Jimma is happy that the class has got some new blood.

Mats Eriksson was top qualifier in Pro Mod and was also very happy to improve, and as the thunderstorm stopped qualifying on on Saturday Mats kept first place. He also wanted to thank Marcus Svensson for his help with the clutch. "It's amazing how well it works", said Mats. "Now there are two of us being helped by Marcus who are qualified number one. It feels great! And I also like it that the young guys improve and put a little pressure at us oldies. I really like Thomas, a fresh and hungry guy. I'm happy that he chose Pro Stock and not Pro Mod!"

Bengtsson takes the lead.
7th July: Swedish Supertwin racer Per Bengtsson and the Beast team qualified in the top half of the ladder at the Nitro Nationals with a 6.75 which was enough for number three spot of the nineteen entries. L-O Jonsson has been in touch to let us know about Per's weekend which was good enough to get him the points lead in the UEM Championship:

Because of the high temperatures, as high as 34 degrees during the weekend, the teams had to deal with extremely bad air which made it hard to produce power. We compensated for the weather with more blower boost and a higher percentage of nitro but had to fight the track with a loose tyre almost all the way down to the finish line. Under these circumstances we were pleased to be in the top half of the ladder.


On elimination day we were up against Australian Mark Ashelford in the first round. Per took the win light after a good riding job through some heavy fishtailing at half track. In the semi-final Roel Koedam was waiting for us with the Zodiac Harley machine. Our best time of the weekend of 6.74 was not enough against Roel's 6.65 and he went through to the final. Jaska Salakari was not able to make the final so Roel got a bye run and won the event.

"It was a well-deserved win for Roel and team owner Ton Pels who delivered at the right time on race day", says Per. "This was the second six-second ladder in a row in Supertwin, with a bump spot of 6.95 seconds, and that's world class performance.

"Our plan for the Nitro Nationals was to earn as many points as possible towards the Championship but with four races done and a DNQ we didn't expect to get the points lead this early. That leaves us in a good position as we will step up the performance at the next race at Gardermoen in Norway, where we can expect even faster numbers on what is a usually good track with very good air. Our ambition is to lower our Personal Best of 6.473 from last year and the performance of the Supertwin class is inspiring us even more.

"A big thank you to all our sponsors in this year's UEM Championship: Swedcut, Red Line Oil, Gates/Lönne, Autoexperten Växjö, Fanhultstvätten Älmhult, Ulvsgården AB, Bilservice i Åseda, Kalvsviks Bilverkstad, Larssons Bilverkstad Lenhovda, Rävemåla Bilservice, Cemecon, Liqui Moly, Bentec Engineering and Flexoart. For more information please visit our web site at www.bentec.net.

Swift snippets.
7th July: Apologies for the non-appearance of a news update yesterday (Wednesday), which was due to pressure of work in your News Editor's day job.

Many thanks to Emelie Carlswärd for forwarding us the latest version of the official entry list for the NDRS Nationals II, which takes place at Tierp Arena on Friday-Saturday 29th-30th July. You can check out the entry list (PDF format) by clicking here. The NDRS Nationals II is a full round for the NDRS Series and on-line entry is now open at www.tierparena.se/reg. You can download the Supplementary Regulations (PDF format) by clicking here, and for more details about the race and the NDRS Series as a whole visit the Speedgroup web site at www.speedgroup.eu.

We are pleased to announce that Eurodragster.com will be posting the traditional 500 Swedish Kroner for Best Burnout at the Borlänge Street Open, a round of the Swedish Dragracing League, at Dala Airport on 22nd-24th July. More details nearer the time.

Many thanks to Yvonne Tramm for forwarding us the official post-SPRC Summernationals points standings in the 2011 Santa Pod Racers Club Championships. You can check out the SPRC points on our Speedflow-sponsored Points Standings page by clicking here or by clicking on the Speedflow Points Standings link on the left-hand side of any Eurodragster.com page.

Our very best wishes to UK Super Street Bike racer Nigel Barker who is in hospital with a broken back after an accident on the road with his street bike. Get yourself fixed and hurry back to us Nigel.

John Knight has announced that 1970s legend Sylvia Hauser will be returning to the track in the seat of son Leo Knight's Funny Car at next week's Dragstalgia at Santa Pod Raceway. Leo makes regular RWYB appearances with the car which was formerly campaigned in Super Comp by Jonas Staflund.

No news update yesterday as explained above so we were unable to say a big Happy Birthday for yesterday to Roger Lyrén of the Team Veidec Racing Pro Stock Bike team. Hope you had a great day Roger. A very Happy 18th Birthday for today, though, to 2011 UK National, SPRC and APIRA Champion Gabrielle McDonald. Have the very best of days Gabby.

Only days after returning from the FIA Championship round in Finland, UK Top Fuel Dragster racer Andy Carter and Lucas Oil Carter Motorsport Team West-Tec will be taking their show Top Fueller to Santa Pod Raceway's BMW Show this coming Sunday. The team will have a full range of Lucas Oil products for sale at special show prices and will be on hand to talk about Top Fuel racing and Lucas Oil. If you wish to pre-order oil, additives or cleaning products for delivery to direct to your pit area at the BMW Show or at future Santa Pod events, Andy and the team can be contacted at oilsales@andycarter.net. You can find more details at www.andycarter.net or www.lucasoil.co.uk.

European fans have someone to cheer on in the USA this weekend as ex-pat UK Top Alcohol Dragster racer Michael Manners of Eurodragster.com sponsor Cosmo Residences is contesting the Jegs Allstars contest at the O'Reilly Auto Parts Route 66 NHRA Nationals in Chicago. Mike's involvement commences on Friday and you will be able to stay in touch with his progress courtesy of our Drag Race Central colleagues at www.dragracecentral.com.

We have a problem with the directory which holds blogs on our server. This is being rectified by our ISP and the blogs should be back on-line today.

Juniors head for SCR League 3.

7th July: The third round of the Roy Wilding Nostalgia Race Cars SCR Junior Dragster League takes place at Warwickshire's Shakespeare County Raceway this coming weekend.

Supported by Simon Cardwell of League supporters Claron Graphics, this weekend's round promises to be a tough one for the Junior racers, especially for Series points leader Alex Brett in the face of the challenge being mounted by Declan Webb. Driving the Modified LPW Lightning 450cc Methanol side valve flathead race car formerly raced by Rebecca Evans, and after being placed joint first with Alamo Rent-A-Car's Paige Wheeler in the previous round, twelve-year-old Alex is going to have to do a number on the lights and keep those eighth-mile times consistent for two days of the competition or else young Declan (13) is going to try and scoop his first ever league win with the Halfscale 350 McGhee dragster. Joint third in points are Joy Brett (8) with the Mr Magoo Junior Stocker and Tyler Webb (also 8).

Roy Wilding Nostalgia Race Cars SCR Junior Dragster League after two rounds
1. Alex Brett - Hoopes Racing LPW Lightning Monster Racing - 15 pts
2. Declan Webb - Webb Express II Halfscale McGhee 13 pts
=3. Joy Brett - Mr Magoo Kay/Briggs & Stratton 10 pts
=3. Tyler Webb - Webb Express Hauser Raptor 10 pts
=5. Jacob Kopsaz - Hyperactive Halfscale LPW 8 pts
=5. Paige Wheeler - Alamo Halfscale Blockzilla 8 pts
=7. Callum Swinchatt - '34 Ford Tot Rod 4 pts
=7. Russell Victory That's Racin' Hauser 4 pts

Any Junior Dragster racers who are not signed up to the SCR League and fancy having a bit of fun in some great company without the pressures of the National series are welcome to turn up and take part.

The 2011 SCR Junior Dragster League is proudly supported by Roy Wilding Nostalgia Race Cars, Peter Walters Race Design, CC Medical Services, the Supercharged Outlaws, Turboville.com, Motorshack, Fester Race Cars, Claron Graphics, Webb Express Couriers, Classic Designs, Alamo Car Rental, Tailor-Made Webs, LessTax2Pay, WG4, Team Just Smoky, Midland Tractor Pulling Club, Opie Oils, and GV Motorsport.

For further details stop by the SCR Junior Dragster Experience Facebook page or check out the new Junior Dragster web site at www.juniordragsters.co.uk for full points and reports and information about how you can hire SCR's very own car Junior Dragster Experience race car.

Web site updates.
7th July: Nostalgia fans will be pleased to hear of another update to Alan Currans' excellent Acceleration Archive, this time a brace of pages of pictures of classic Competition Altereds. You can check out Alan's pictures from the 1960s, 1970s and 1980s via the What's New link at www.theaccelerationarchive.co.uk.

Finnish Supertwin racer Asko Määttä has posted a video of his own troubled qualifying passes at the FHRA Nitro Nationals plus footage of some other Pro-class runs at www.youtube.com/user/bld195. Asko promises more videos to follow.

Fans in all sorts of places...

5th July: Reigning FIA European Top Fuel Dragster Champion and Eurodragster.com sponsor Urs Erbacher and team were optimistic about their chances of victory at the FHRA Nitro Nationals at Alastaro. Urs' optimism increased still further when he discovered that he was a celebrity in Finland:

When we arrived at Helsinki Airport fans started to ask for pictures and autographs. I didn't know that our Kings of Nitro TV show played on the Discovery Channel was so popular in Finland. At the first stop in Hesburger on the way to the race track other people asked for autographs and pictures. The people in Finland are great fans and they love drag racing.

We got to the track very late, around midnight, and we needed to unload the trailer and put up our tent and the pit. But that's not a problem at Alastaro because it was almost daylight at midnight. My crew was very quick to put up the pit and we were ablt to go for a good sleep. We were a little short on crew because Michel Meyer, our left side head guy, stayed at home as he was sick and couldn't travel. One other team mate, Chris Nigg (head rebuilder), didn't come as he needed to stay at his day job because other empolyes had summer holidays with their families. So we decide to bring in our new boy John, Robin's cousin, and train him to pull the heads. I decided to step in on Chris' job and service the heads between the runs. It was hard, and after the first run it took almost two and a half hours to service the car. On the next run we improved to the normal turn-round time and made it sixty minutes. Robin (Crew Chief), Wini (car chief and blower), Dario (right side), Monika and Beat (clutch and rear end), Lüss (bottom end), Martin (tyres and oil), Mucke (merchandising) and Kurt the cook all made it work, a special thank you again to my whole crew.

The weather station told us that it would not be easy to make horsepower in the conditions. Too many grains of water in the air. After the first session we were third qualifier, the engine was not making the horsepower we wanted and one cylinder was out right after the hit. In the next session we tried to make more power, squeezed the head gaskets and spun the blower higher. The driveshaft was a little better but after around two and a half seconds we spun the tyres and went up in smoke. For the last session we made a lot of changes but we didn't improve and we ended up in fourth spot. In the first round we would race against Håkan Fällström tuned by my longtime friend Peter Lantz.

On Sunday morning we were up at 07:00 to be ready to rumble at 11:00 but we need to wait because the timing system was broken - it was a long wait because they didn't have a spare. That would be the same as us going all the way to race in Finland with only one motor, so please FHRA have a spare system for next time. After waiting for about four hours the track crew fixed the timing and we could go out for the first round.

I really don't like first rounds. It's the hardest round for me at every race. I concentrated on cutting a good light. Overnight Robin and I decided to run in the right lane but after watching the Pro Mods we saw that only one car was able to win in the right lane. So we made a quick decision and changed lanes just before we went out as the first pair in Top Fuel eliminations. I cut a better light than Håkan but right at the hit one cylinder went out and we moved very slowly, and I felt the car smoke the tyres right in the same place as my previous runs. I hadn't seen Håkan's car so I pedalled once but the tyres went up in smoke again. The next option was reach for the brake and pull it hard to try bring the smoking tyres back to the asphalt but by then Håkan had already passed me and took the win.

Stuff happens and we didn't have the luck we need at every race. Sometime it goes but it comes back eventually. The hope for us was that Anita, the girl with the long hair, could win against TJ because of the Championship. But she pulled a red light and lost at the start line. So TJ and Andersen Racing took another win away from us. We loaded the trailer and headed back to Switzerland to forget this race. Robin and my team decided to strip down the whole car to make sure that we have enough horsepower for Hockenheim, my home race where I will have more than 150 guests in my pit. We still have some tickets for sale, it's a special deal with VIP access to the Top Eliminator Club, T-Shirt and cap, and food in our pits while my Super Team service the car. 

I know that for some winning teams that was a great race, but for us was just no good. For Risto it must have been much harder because he was not able to qualify in his own country. You can see how hard is it to tune and race one of those bombs. 

After the race on Sunday a lot of Finnish fans came to our pit and made us believe that we can do it. Thank you to all the fans in Finland and to the FHRA race officials who made it happen and finished the whole race in such a short time.

Car and crew 10, Driver 0.
5th July: After a successful days testing at the last Webster Race Engineering Test Day, where plentiful track time allowed them to gain valuable launch and sixty foot data, UK Topspeed Automotive Street Eliminator Alex McIntosh and team took the Webster Race Engineering / Power Pour Mustang to the SPRC Summernationals with high hopes of getting back to the form of their pre-season testing:

With every qualifying run the car went quicker and responded to the crew's tuning. In the first round of eliminations we were paired against Stuart Williams; we had qualified with near identical ETs but we had lane choice thanks to the slightly better time. We decided to step up the tune again and were rewarded with the win and a near five tenths improvement.

The second round was against Brian Payne, who hadn't run to his normal form during qualifying. Brian can normally run deep into the sevens, so I knew I had to cut a good light to progress. This is where it all went wrong...I left so early that I got no time or speed. Driving back to the pits I was thinking of excuses or places to hide, but the truth is that I messed up. On my return I got a much better reception than expected. The crew down loaded the datalogger and informed me that it was another improved run, so it wasn't a complete waste. Roll on Bug Jam and the next Street Eliminator round.

Thanks to the Websters for all their help and support this season, Dave Rowe from EPS Motorsport, all the Santa Pod Raceway staff, Ian Hook and the FB Racing team, and Splinter for keeping the class organised. And yes Jeanette, I do like cherry bakewells Me too - Ed).

Swift snippets.

5th July: The Dulamon Drag Race, the third round of the 2011 ATD French Championship, takes place this coming Saturday and Sunday at Lurcy-Lévis. As well as a round of the Championship the event includes Run What You Brung and you can find out more at www.drancedrag.com. Pascal Thébault has kindly offered to send us a report from the event so stay tuned for that.

Many thanks to Kjell Pettersson for forwarding us the post-FHRA Nitro Nationals points standings in the FIA European Drag Racing Championships, which you can check out on our Speedflow-sponsored Points Standings page by clicking here or by clicking on the Speedflow Points Standings link on the left-hand side of any Eurodragster.com page.

Thanks to Andy Marrs of TSI Timers Europe for forwarding us an updated table of European Bests now including the new UEM Pro Stock Bike and UEM Funny Bike Cup bump spots set at the FHRA Nitro Nationals. You can check out the European Bests table by clicking here or by clicking on the European Bests link on the left-hand side of any Eurodragster.com page.

Thanks, too, to Santa Pod Racers Club Secretary Paula Marshall for forwarding us Version 5 of the official entry list for Bug Jam, which takes place at Santa Pod Raceway on 23rd-24th July. You can check out the Bug Jam entry list by clicking here. Entry is still open for Bug Jam but is subject to a late entry fee. You can download the official entry form via the Entry Forms link of the Santa Pod Racers Club web site at www.eurodragster.com/sprc.

Further to Saturday's snippet, Micke Brickler of Swedish Pro Mod team MSS Motorsport sent us this picture of the motor which Pat Musi has brought over the Pond to power Roger Johansson's Corvette. Micke tells us that the motor comes in at a whopping 903 ci.



After a fifteen-year absence from Santa Pod Raceway Clive Mechaell's California Kid nitro-powered Fuel Altered is returning at nexy week's Dragstalgia. "We've been working hard in the garage for the last few months getting the car ready and we are really happy to be bringing our Hot Rod from Hell to this event, to give people an opportunity to see the car back out on the track", say Clive and Jake Mechaell. "It's always better to burn out than fade away!".

On the subject of Dragstalgia, we have had a number of enquiries and we are pleased to confirm that our Webster Race Engineering/Nimbus Motorsport webcam will be broadcasting live video and commentary/Nitro FM audio from the event. In association with Alamo Rent-A-Car we also plan to post end-day galleries on both days of the event. This should not, of course, stop you from attending Dragstalgia in person.

Museum piece.
5th July: The UK's Team Gridlock Wild Bunch team are delighted to announce a new sponsorship arrangement with the London Motor Museum for the remainder of the 2011 season.

The London Motor Museum is the only custom car museum in Europe and home to a unique collection of privately-owned American and European classic cars of the automobile era ranging from the 50s, 60s, 70s and 80s and has a fantastic collection of over one hundred classic and custom cars, including hot rods, film cars like the Batmobile, Delorean (Back To The Future), a signed Ford Torino (Starsky and Hutch) and a range of beautiful cars from the 1930s to the present day, creating a unique blend of classic and custom cars which are unique and breathtakingly stunning.

The London Motor Museum also provides hire services and its unique cars have featured in fashion shoots, events and music videos such as the Black Eyed Peas and the museum's Founder Elo also stars in MTV Slips and is a regular on the Gumball scene,having first driven with Gumball founder Maximillion Cooper in the rally's first outing in 1999 alongside celebrity drivers Billy Zane, Jason Priestly and Danni Minogue - which fits in with the music videos and other promotional work which Team Gridlock has done off track.

Check out their web site at www.londonmotormuseum.co.uk or, even better, go and have a look around; tell them that Team Gridlock sent you and you may even be lucky enough to see the their workshops, a positive gold mine of American classics and classic cars.

Team Gridlock will be sporting the London Motor Museum logo on their car from the forthcoming Mini Nationals.

Web site updates.
5th July: Our good buddy Anders Envall has updated his legendary Blackout Full Size Racing web site with a report of his weekend at the inaugural NDRS Nationals at Tierp Arena. You can check out Anders' highly-entertaining report and excellent pictures via the News link at www.blackout.nu and whilst there take the time to look around the rest of the site.

Patrik Jacobsson, another good buddy who kindly provided most of the pictures for our Event Coverage from Alastaro at the weekend, has updated his own web site with some 400 pictures from the event. You can check out Patrik's FHRA Nitro Nationals pictures at www.racebilder.nu.

Eurodragster.com News Editor Tog has completed the upload of his digital photo library to his new SmugMug site at eurodragster.smugmug.com, also available at www.togsdragracing.com. The site contains nearly 13,000 pictures between 2002 and the present day (no motordrive sequences in that total either - Ed) and covers race events around Europe, workshop visits for Eurodragster.com, cruises, and other events.

FHRA Nitro Nationals results.
4th July: Congratulations to the winners of the weekend's FHRA Nitro Nationals at Alastaro:

FIA Top Fuel Dragster: Tommy Johnson Jr 4.185/433.00 def. Anti Hortto DQ red light
FIA Top Methanol Dragster: Fred Hanssen 5.370/415.490 def. Dave Wilson 8.897/175.69
FIA Top Methanol Funny Car: Ulf Leanders 5.710/398.570 def. Arvid Grødem 6.047/385.52
FIA Pro Modified: Mats Eriksson 6.125/372.05 def. Micke Gullqvist 5.988/386.65
FIA Pro Stock: Jimmy Ålund 6.813/328.06 def. Thomas Lindström 15.096/88.43 DQ red light

UEM Top Fuel Bike: Petri Paljakka 7.947/305.18 def. Samu Kemppainen broke
UEM Supertwin: Roel Koedam 7.773/245.03 def. Jaska Salakari broke
UEM Pro Stock Bike: Jesper Thiel 7.134/295.47 def. Kalle Lyrén 7.249/292.96
UEM Funny Bike Cup: Rikard Gustafsson 6.546/317.98 def. Jens Hojen 7.313/291.020

Sportman eliminations could not be finished due to an extremely late start after the timing system was damaged by a thunderstorm on Saturday, which also caused a power failure at the facility; racing only went ahead after an immense effort by FHRA's timing crew to diagnose the problem and to replace the blown parts.

Qualifying featured a new European Pro Stock bump spot record of 6.848, and eliminations the second quickest-ever pass in European Supertwin, a 6.390 by Jaska Salakari although it was not backed up for a record.

Our Alamo Rent-A-Car-sponsored event coverage was a joint effort between the Finnish Hot Rod Association, Speedgroup, photographer Patrik Jacobsson and Eurodragster.com since we were unable to attend in person. Special thanks to Åsa Kinnemar, Patrik Jacobsson and Lauri Koslonen who went above and beyond the call of duty more than once to get us reports, results and pictures in very difficult conditions. Thank you also to Johan Samuelsson without whose internet access we would not have had a gallery on Saturday.

You can check out our FHRA Nitro Nationals reports, results and pictures by clicking here or by clicking on the Event Coverage link on the left-hand side of any Eurodragster.com page and selecting the FHRA Nitro Nationals. You can check out Lauri's results on the FHRA web site at www.fhra.fi/dragracing/tulokset.html.

A glass and a half.

4th July: UK Pro Modified racer and Eurodragster.com sponsor Graham Ellis and his team were excited about testing new parts in the Jackhammer nlown-alcohol Cuda going into last week's SPRC Summernationals at Santa Pod Raceway. Graham got in touch to let us know how the weekend went for both of his cars:

We went to the track on the Thursday to ensure that we were ready for the Peak Performance Day on the Friday. On Thursday evening we found some issues with which we were not happy, so we had to do some work we didn't expect.

Over the last couple of weeks we have refitted the shifter buttons as I felt the air levers were not helping and had also cost me an engine at the Main Event, where the cuff of my jacket caught a lever and shifted back into low gear during the run. Along with the other parts attrition we couldn't take chances.

Unfortunately on Friday an internal leak in one of the buttons caused the Lenco to shift into second gear during the back up and it went undetected so we effectively left in second gear. So back to the pits and more work, and we resolved the issue in time for the first day's qualifying. The first run on Saturday was really promising and we were quietly confident that good things were going to happen. In the second round of qualifying we couldn't start for the first time ever. A post mortem revealed that the ring gear had parted company with the clutch, so we changed to another clutch. As we had no data with the gears we were now running the clutch tune-up was a bit hit or miss, and we missed it - blew the tires off at the hit and ended up bottom qualifier. The plan was to fix the ring gear problem for race day but it wasn't to be, as the parts we had were wrong.

In the first round of eliminations we had Wayne Nicholson who was number one qualifier. It wasn't a race I was looking forward to, as he was getting quicker and quicker and getting down the track every lap. We spent a long time looking at data to come up with a plan. We fitted new tyres, not exactly a breeze as we have liner wheels but with some help from Fred Hone we got it done. It was realy all down to whether we got it near enough - we know we have the power but that doesn't help when you light the tyres and shake.

As it happened we did neither. A decent sixty foot time, through first gear cleanly which in the Superbird meant we were going to make a decent lap. The Cuda has a lot less downforce and so it started to move around a bit, it was also driving right a bit which isn't good when you're in the left lane so there was a lot of pedalling until it got settled and then a push on the pedal and hope. I was surprised to get there first, the crew were surprised too, but a win is a win and Wayne was gracious in defeat,

The Superbird also got around a much quicker and improving Mick Payne due to reaction times. One thing for sure is that we have worked hard to make sure that the car is easy to stage and leave which is where most of the US turbo cars fall down.

I had a bye in the second round so we stepped it up a bit. 0.98 to sixty feet and then it smoked the tyres pretty badly but it actually recovered without any pedalling. Unfortunately at that point the car had turned a bit to the left left and with the front end in the air the steering wasn't working well. I kept it under power until the first gear shift for some data then aborted the run after scaring the cones a little. But again we had good data.

Nick Davies in the Superbird also had a win gifted to him with a red light from Andy Wright, who ran his first six-seond pass and a decent one at that. Nick went 7.0 which is a move in the right direction, so we were both into the final.

Team orders...no. I was asked what I wanted to do and I said "We will race". With Nick improving and me not getting down the track it was a risk but we were sure that we were near and the final proved it. It went well through first gear, getting to 330 feet a hair faster than our previous 6.0 lap (a long time ago) but at this point the low downforce started to hurt and it was realy bumpy through second but it got there. I saw the light, shifted and was immediately looking at the wall. At that point I lifted and coasted to the finish line. I knew it was fast through the eighth and doubted that Nick was near enough to catch me. 3.982 and 181 at the eighth was a good time and a good reward for the crew's hard work. More amazingly was it went 6.5 - even though I went across the finish line with the engine at idle and at a low speed for a 6.5 sec run. Nick had shaken pretty bad by all accounts and given up so it was enough.

Looking at the datalogger traces we can see room for improvement, but another big thing for us was that maybe there is a god after all as after the run we found a badly broken valve spring which was almost possible to remove by hand so the chances are that if I had made that lap we would have destroyed another engine.

I'd like to thank all of the crew. I know you have all had some bad times lately, they're way too many to mention but you all know who you all are from both teams. It's a shame but we know how it feels to make a big leap forward then get yanked back as both Wayne and Andy found out. Well done to both teams I know you will stick at it. It is hard work and soul-destroying at times, I know that for sure.

We will be testing the Cuda again at Dragstalgia, and the next outing for the Bird will be the Mopar Nats - look out for Havoc at Dragstalgia.

AFB Racing work on return.

4th July: If you were at the FIA Main Event then you probably will not have forgotten the bang from Supertwin racer Shawn Rodman's motor during qualifying. AFB Racing team member Nick Saunders writes with the latest on the quest to fix the damage:

A decision had to be made whether to re-build this engine or souce a new one. Once the bike was back at AFB Motorcycles it was stripped down to assess what situation was and to see if anything could be salvaged. The damaged turned out to be pretty severe with the heads, barrels, pistons and rods damaged beyond repair. Despite the extensive damage, it was decided to rebuild the Fast Cat Motor with the aim of getting back out before the end of the summer. An order was swiftly placed with Nungesser Engineering for new barrels and we took several parts to the guys at Psycleworkz in Peterborough to discuss our options. It's here that we must say a huge thank you to Psycleworkz for really showing us just how good they are and for getting us a big step closer to being back on track.

  So with parts currently being repaired and shipped we are beginning to see the light at the end of the tunnel, and hopefully we can report back with a date for racing again soon. We must also say a big thanks to everybody who has supported us in our efforts by buying an AFB Racing T-Shirt; we have now added on-line shopping to our web site so that anyone wishing to help us can buy a shirt on-line at www.afbmotorcycles.co.uk/products/afb-racing-t-shirt/140.

Swift snippets.
4th July: We would like to wish all of our readers in the USA a very Happy 4th July. Have a great day guys. Happy Birthday also to SPRC official Kathy Taylor and to UK Pro Mod racer and Eurodragster.com Blogger Andy Frost, we hope you both have great days.


Eurodragster.com sponsor Peter Walters Race Design is offering A5 and A4 hero cards designed, printed and delivered for £200 for 1000 A5 and £250 for 1000 A4. "Other sizes and quantities avaliable, also other print-based art work", says Pete. "Hero cards are a great way to let specators know who you are, your history, performances and more. They attract people to your pit and make people feel welcomed, they could even bring potential sponsors into your team. Contact PWRD today by visiting the web site at www,pwrd.co.uk or E-Mail peter@pwrd.co.uk. The PWRD web site will shortly be updated with the latest 2011 work, including Alamo/Paige Wheeler's stunning new Junior Dragster designed by PWRD."

More Outlaw thanks.
4th July: Further to Thursday's news item, Dave McKenzie has been in touch with some more thanks for the last Supercharged Outlaws round at Shakespeare County Raceway:

The first Thank You is to Clayton Round. Clayton travelled all the way from the Czech Republic to race at this event. A round trip of considerable miles and even more expense. Even with all that and trouble with the reverser on his altered Clayton still donated £200 to the Outlaws. Clayton is a top bloke and thanks to his crew and brother Chris. Second Thank You to junior dragster team of Daren Brett, Alex Brett and Alex's sister for selling a pile of Supercharged Outlaw T-Shirts, also helping them was Josh Webb and dad Karl Webb. Another big Thank You goes to Steve Goode for making a special trip down to Shakey with a donation to the Club of about £300 worth of reusable trophies and a load of old parts which Daren Brett sold as memorabilia on Sunday for the Junior Dragster League. Daren raised £208.50, well done guys.

Finally a big thank you to Kev Mortimer. Kev had a batch of Supercharged Outlaw decals made and they went down really well Hopefully Kev will have plenty for sale at Dragstalgia. Again this shows what a great class the Outlaws has turned out to be.

Web site updates.
4th July: The Mad Welshman has updated his Flickr gallery with shots of Sunday's action at the NSRA Nostalgia Nationals at Shakespeare County Raceway. You can check out Mad's shots at www.flickr.com/photos/the_madwelshman.

Dick Parnham is another photographer caught up in the collapse of Fotopic but he too has moved his galleries to Flickr and his latest update includes pictures from the recent SPRC Summernationals and the 2003 FIA Main Event both at Santa Pod Raceway. Dick's Flickr site can be found at www.flickr.com/dickparnhamphotography.

Swift snippets.

2nd July: UK 9.50 Bike racer Jake Mechaell is pleased to welcome Little Steps Day Nursery as a sponsor. "The Nursery is a local business whose staff realise the importance of supporting and being part of the community", says Jake. "They have a great ethos which is Enrichment, Enjoyment, Excellence. They are located in a spacious listed building on the main route through Higham Ferrers. The Nursery is owned and managed by Karen Bounds and Heather Woolston, who are both also part of the team, and is well equipped with all the latest resources. It is registered with Ofsted for ninety nine children between three months and five years old. Their team of highly experienced, qualified and dedicated staff create an environment which is safe, fun and helps children with their first little steps on their learning journey. I would also like to take the opportunity to thank my other sponsors Webster Race Engineering and Bedford and Sons Motorcycles for their outstanding support."

Thanks to Santa Pod Racers Club Secretary Paula Marshall for forwarding us Version 4 of the official entry list for Bug Jam, which takes place at Santa Pod Raceway on 23rd-24th July. You can check out the Bug Jam entry list by clicking here. Entry is still just open for Bug Jam but is subject to a late entry fee. You can download the official entry form via the Entry Forms link of the Santa Pod Racers Club web site at www.eurodragster.com/sprc.

Many thanks to Yvonne Tramm and our very own Simon for forwarding us the official post-SPRC Summernationals points standings in the 2011 UK National Drag Racing Championships. You can check out the UK points on our Speedflow-sponsored Points Standings page by clicking here or by clicking on the Speedflow Points Standings link on the left-hand side of any Eurodragster.com page.

Micke Brickler of Swedish Pro Modified team MSS Motorsport tells us that Roger Johansson and the guys have welcomed the US' Pat Musi to their workshop, accompanying an updated motor. "Pat will spend the weekend with the team at the NitrOlympX in Hockenheim", adds Micke. "We would like to welcome Pat to Sweden and to Germany."

Swift snippets.
2nd July: The official web site of the UK's Super Modified class has been updated with Chris Dossett's report from the SPRC Summernationals. You can check out Chris' as-ever entertaining report at www.supermodified.org.

Editor's note: A brief update today as your News Editor is trying to juggle the Alastaro updates and domestic commitments. Stay tuned for the next news update which features the latest from Pro Modified racer and Eurodragster.com sponsor Graham Ellis, the AFB Racing Supertwin team and more, and please keep those news updates coming to news@eurodragster.com.


Earlier news